My AMC Stubs Pass Came in Handy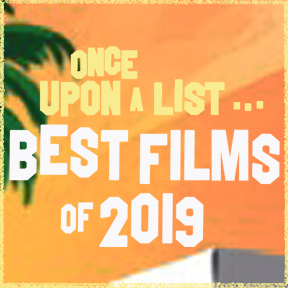 This year's list was difficult for me to put together because I think I saw some BAD movies?
Nevertheless 2019 had a lot of bright spots. It also doesn't help that I still haven't seen a few big hits (I have a lot of television to watch, sorry!).
Please see my omitted section below (and I do plan to watch them, promise!). Be sure to share what you loved this year too!
Omitted: Hustlers, Rocketman, The Last Black Man in San Francisco, Dolemite is My Name, Uncut Gems, The Lighthouse, The Souvenir, Ad Astra, Toy Story 4, Monos, The Report, Atlantics, Yesterday, The Peanut Butter Falcon, Honey Boy, Jojo Rabbit, Diane, Ford v Ferrari, Portrait of a Lady on Fire
I watched this last week (whoops) and I'll be honest, not everyone will get through the almost three hour screener, least of all people like me, dummies not appreciating old Hollywood. Sue me. If this movie moved you for the Hollywood vibe, I'm happy for you. HOWEVER, if not, I urge you to push through because man are you in for a ride. What an ending! The second half of the film really caught me, especially for performances by Robbie and Pitt.
As an editor I found the one shot camera distracting, though that's not necessarily a bad thing. On the edge of my seat the entire movie, the film made up for bland storytelling and lackluster character development with fantastic cinematography and thoughtful pacing. I sincerely don't know how they pulled this off, bravo.
8. Us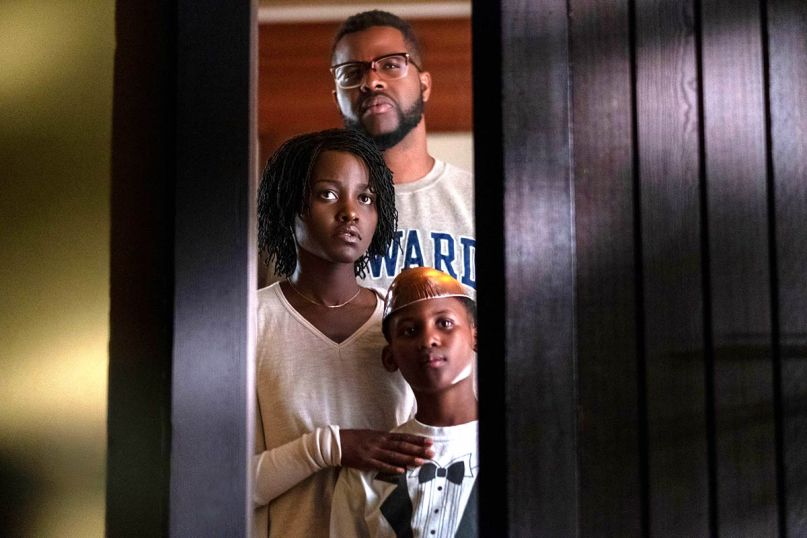 Truly the film of the year I could never get out of my head. Didn't ever think doppelganger horror could stick with me so deeply, but obviously this movie is so much more than that. If you're watching HBO's The Outsider, originally a book written by Steven King, it's no wonder creatives have a good time with this horror idea. Where Jordan Peele takes off with it is at a whole other level. What a storyteller.
Wanna talk about real-life horror? This movie has it. No, you won't actually be frightened by jump scares or gore scenes, this is a completely different scare based on true events plus riveting performances led by Mark Ruffalo.
Third horror/thriller film IN A ROW! Recently had a movie night with my friends (who'd never heard of this film) and everyone LOVED it! Mission accomplished. No, I'm not exaggerating and you will too. It's brilliantly fun, shocking, and hilarious.
I legit sobbed at the end. *Not everyone will like this movie, ahem, my husband.
Totally underrated, this movie's a blast! I can't believe how much I enjoyed it and I think you will too.
Sad the movie didn't do better awards season, I really love it. It's less about Mr. Rogers, much more about the connections we have with one another. No, it's not what people expect, perhaps one of the reasons it was overlooked? Still, I think the director, Marielle Heller, is a star.
Wow, talk about a trip of an adventure-horror story! This movie isn't your basic income inequality tale, it's deeper & desperate, something you feel in every frame of Bong Joon-ho's masterpiece. Don't read any spoilers before you go in PLEASE.
1. Little Women
Completely blown away by this movie – I had never been particularly interested in other film versions or the book but holy cow, give Gerwig every award. I've seen this 2019 version twice now and cannot get enough – No, it's not just because Meryl's in it (briefly). Gerwig continues to impress me in her storytelling abilities and character dynamics, much like she did in Lady Bird. I LOVE this movie. I think everyone who sees it will love it too; it's completely captivating, lovable, immersive, I could go on and on and I will if you run into me. Go see it NOW!
More Movies I Liked: One Child Nation, Plus One, Crawl, Booksmart, Midsommar, Avengers: Endgame, The Farewell, Scary Stories To Tell In The Dark, Her Smell, Harriet, Long Shot
HOT TAKES: The Irishman is too long. Under the Silver Lake is weird, I think? I can't begin to describe Cats. I kinda enjoyed Maleficent 2. Aladdin remake was a hard PASS (though Will Smith wasn't terrible). No, I didn't see The Lion King remake. Bombshell was sort of blah. Frozen 1 > Frozen 2. I really liked Harriet. Joker was a character study? IT Chapter 2 was weak in scares – read the book. I fell asleep (granted I was traveling) at Dark Phoenix and still know it's a bad movie. Long Shot is fabulous. Hellboy is hilariously bad. Am I the only one who wants to be Captain Marvel?