Stay Informed, Wash Your Hands, Watch Some Movies
Stuck inside? We feel you.
The stock market, news outlets, and grocery stores are in a tailspin, but for our team, one of the areas we're unexpectedly feeling the impact of the coronavirus most is at the movies. James Bond decided this is no time to premiere, John Krasinski kept our weekends even quieter, and Fast and Furious put family above profits. Those movies will all hit the big screen eventually, but now is the time to catch up on those films and shows you never got around to the first time they came out. If you're looking for ways to pass the time and you've already taken care of that home improvement project you've been meaning to do (or you'd love an excuse to procrastinate on it further), we're here to help with our top picks for our favorite streaming services. All of the entertainment with all of the quarantine!
We've compiled the movies (and a few TV shows) we recommend on eight streaming services, both subscription and free. Tense thriller? Check. Award-winning drama? Check. Romantic comedy? Check check check. There's a little something for everyone, and the list spans 80+ years of movie and television history.
We hope your quarantine is more or less voluntary and that you're staying inside out of an abundance of caution. However, if you or those you call your people have been impacted by COVID-19, we're rooting and praying for you. Stay informed, wash your hands, and watch some movies and TV shows to make the time more bearable.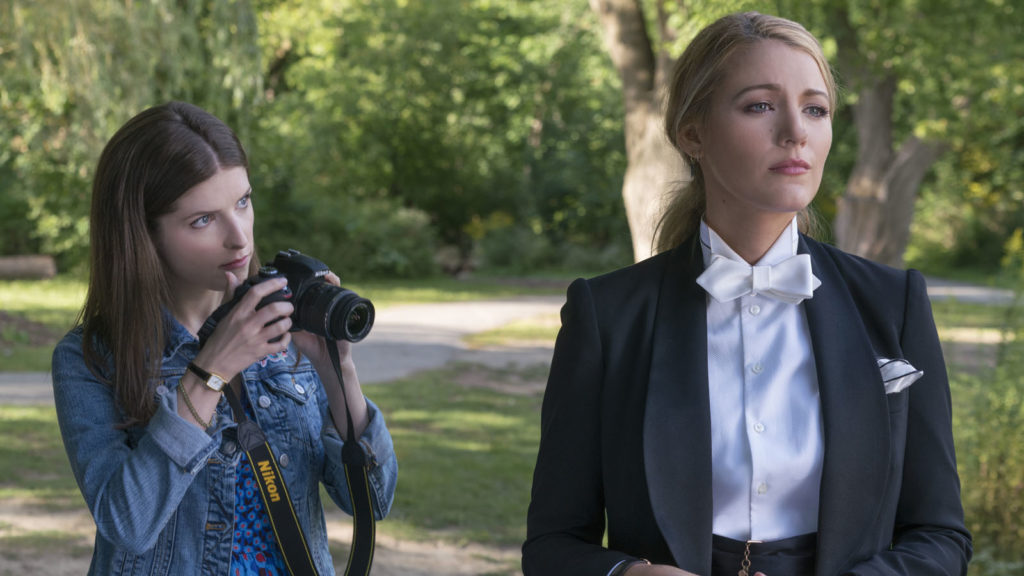 Amazon Prime
A Simple Favor (2018)
Blake Lively shines (alongside the wonderful Anna Kendrick) in this comedy-mystery that'll satisfy all. It's silly, at times gripping, and will definitely make you forget about the apocalypse (for the time being at least). Also available on Hulu. —Madeline Brophy
The Florida Project (2017)
Not as fun as A Simple Favor, I only caught this movie last year and found it immensely satisfying. If you enjoy character studies and a patient drama, the film focuses on some young and impoverished people, with beauty captured in every frame. —Madeline Brophy
Logan Lucky (2017)
This has become one of my go-to recommendations for an all-around crowd pleaser. Daniel Craig, Adam Driver, and Channing Tatum are at their funniest in this heist comedy that's a Southern spin on the suave Steven Soderbergh became known for with Ocean's Eleven. —Taylor Blake
Mother (2009)
A decade before Parasite, Bong Joon Ho made this nerve-rattling whodunit about a woman trying to clear her developmentally disabled son after he's arrested for murder. Extraordinary lead performance from Kim Hye-ja. Streaming on Amazon Prime's Monsters and Nightmares Channel. —Sharon Autenrieth
TV Recommendations: The Good Wife (2009 – 2016) and Undone (2019 – )
Undone will surprise you in its self-awareness and seriousness, but be prepared, it is a cartoon. It's also one of the best shows to come out of 2019. The Good Wife is classic binge-mode television, combining fantastic drama and love stories to get invested in. I've gotten friends into this show who would've never thought it'd be up their alley, and oh, is it. Check it out! The Good Wife is also available on Hulu and CBS All Access. —Madeline Brophy
CBS All Access
The American President (1995)
Wow, what a treasure. Let's all pretend our President is Michael Douglas for the time being, yeah? A fine love story with a simple yet riveting plot, this is a solid win for the whole family. —Madeline Brophy
Eat Pray Love (2010)
Watch Julia Roberts eat pizza and dream of traveling again…one day! —Madeline Brophy
TV Recommendations: The Legend of Korra (2012 – 2014) and Evil (2019 – )
My husband and I love both new show Evil (renewed!) as well as old-timer The Legend of Korra. While very different (one is pretty scary), both take you on an adventure with strong characters and fun surprises along the way. —Madeline Brophy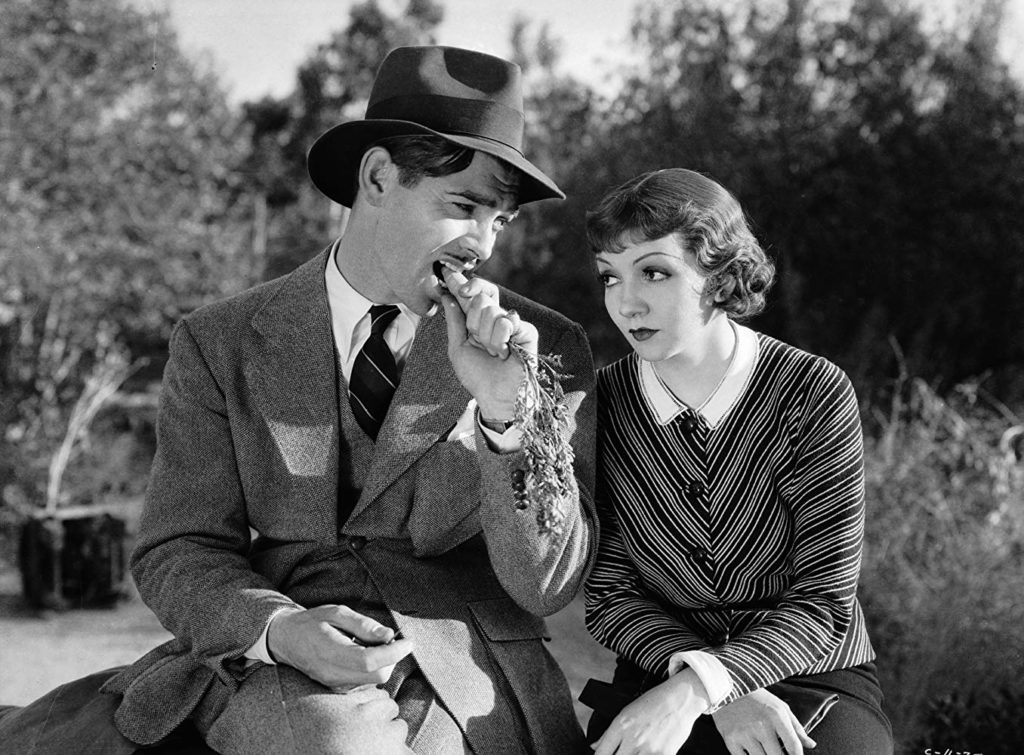 Crackle
Crackle is a free-with-ads streaming channel.
It Happened One Night (1934)
Clark Gable and Claudette Colbert star in a Great Depression romantic comedy that still gets laughs today. A Best Picture winner! —Taylor Blake
Marie Antoinette (2006)
This is the movie that made me a Sofia Coppola fan. Watch Marie Antoinette (Kirsten Dunst) ascend to and descend from the French throne with a soundtrack heavy on '80s rock. This is no stuffy period costume drama. —Taylor Blake
Sabrina (1954)
Audrey Hepburn must choose between Humphrey Bogart and William Holden? Oh dear! How will she ever decide? Come for the Oscar-winning gowns, stay for Audrey at her most charming. —Taylor Blake
HBO
Long Shot (2019)
This is a baller movie. One of my favorite Charlize Theron performances (and she's good in everything), plus I found myself taking Seth Rogen seriously! He can act, huzzah! —Madeline Brophy
Mr. & Mrs. Smith (2005)
Missed this one? All the behind-the-scenes drama from 2005 is over, so I certainly feel less guilty about enjoying it. The action is jam-packed, the story's fun—overall a good time at the movies (aka home). —Madeline Brophy
TV Recommendations: Girls (2012 – 2017), The Leftovers (2014 – 2017), and The Outsider (2020 – )
Girls is very funny (with the best seasons 1-3). It has Adam Driver, and Adam Driver is a treasure. Watch him slay in Girls. The Outsider's first season just ended last weekend, and if you're looking for a new mystery to watch, this is a good choice, and I quite enjoyed it. (You liked True Detective? You'll enjoy a Stephen King story.) The Leftovers is the best television show from this past decade. Yes, Chernobyl is fantastic, I don't know if you should watch it right now. —Madeline Brophy
Hulu
Booksmart (2019)
Apparently this movie slipped by a lot of people this past year. It's a smart, original, little-bit-raunchy teen comedy about two female best friends trying to end their senior year with a bang. Honestly, after this and Lady Bird, I would watch Beanie Feldstein in anything. —Sharon Autenrieth
Colossal (2017)
The best superhero film you've probably never heard of, and it was one of my top picks of that year. Anne Hathaway and Jason Sudeikis are at their best as childhood friends reconnecting as a monster attacks South Korea. —Taylor Blake
I, Tonya (2017)
Margot Robbie shines as Tonya Harding as the film showcases the "true" story of her legal fallouts, effectively ending her professional career. The film features a strong performance by Allison Janney as Harding's mom, shedding light on Tonya's challenging adolescence. Watch for the superb acting and insight into troubled Harding's life. —Madeline Brophy
Little Monsters (2019)
This horror comedy about a kindergarten teacher and her class trapped on a field trip during a zombie outbreak is flawed but fun. Lupita Nyong'o is radiant and heroic as the teacher: singing, scolding, and fighting her way through hordes of zombies to keep her charges safe both physically and psychologically. She's the Mary Poppins an apocalyptic world needs. —Sharon Autenrieth
My Best Friend's Wedding (1997)
An oldie but a goodie. This classic tale of girl loves taken boy is, in my opinion, one of Julia Roberts's finest roles. It's funny, it's lighthearted, it's all-around enjoyable. —Madeline Brophy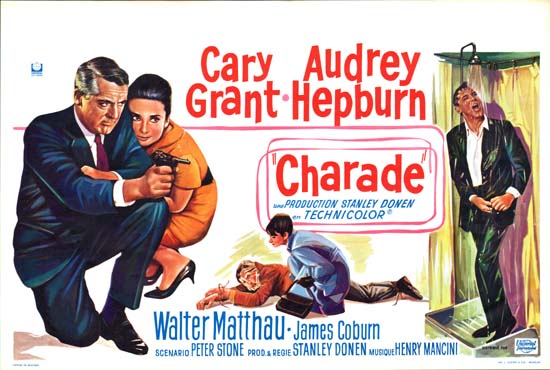 Kanopy
Kanopy is a free streaming service connected to your local library membership, an awesome benefit if you don't want to stop by the library. Availability of these titles may vary based on your library's partnership with Kanopy.
Charade (1963)
This Cary Grant/Audrey Hepburn thriller is the epitome of swinging '60s style. A Henry Mancini score, the Givenchy wardrobe, and the twisty mystery of missing money make this one of the best non-musical Stanley Donen features. Also available on Amazon Prime. —Taylor Blake
His Girl Friday (1940)
Cary Grant is charming yet again as a newspaperman trying to win back his ex-wife (Rosalind Russell) in this classic, fast-talking Howard Hawks screwball comedy. Also available on Amazon Prime. —Taylor Blake
Midnight Traveler (2019)
I raved about this documentary on the global refugee crisis when I reviewed it last year, and it ended up on my Best of 2019 list. Now you can watch this festival favorite from home, and I recommend you don't miss it. —Taylor Blake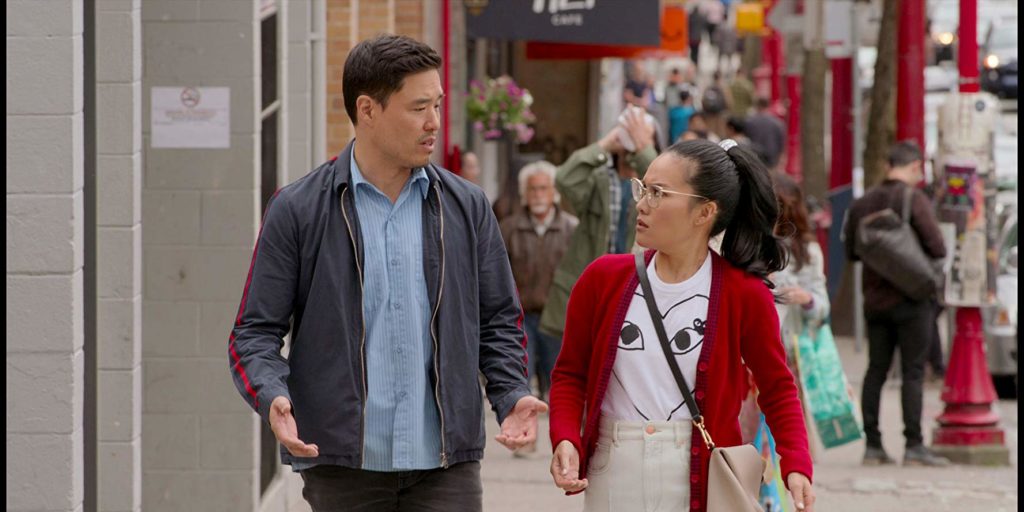 Netflix
Always Be My Maybe (2019)
This movie got great buzz last year, but if you missed it then it will brighten up your quarantine. Ali Wong and Randall Park are perfect as teen sweethearts who reconnect as adults but find their romance complicated by their divergent careers and lifestyles. It's a warm, sweet rom-com with real laughs, and aside from the John Wick franchise, this movie includes Keanu Reeves' best work in the last decade. —Sharon Autenrieth
Bong Joon Ho Pre-Parasite Double Feature: Okja (2017) and Snowpiercer (2013)
Super pigs unite! Okja is one of my favorites and a fictional take on the meat industry and how a girl's passion sends her across the county to save her animal friend Okja from becoming bacon and inspiring a movement. Do note: This is not an entirely uplifting film but great nonetheless. Snowpiercer is of similar social substance. After a failed attempt at fixing global warming, a train carrying the last of humanity, structured much like contemporary society, segments its carts by class. When the less fortunate rebel, chaos ensues. A fun watch! But seriously, check out some of Bong Joon Ho's other films if you enjoyed Parasite; he is quite the filmmaker. —Madeline Brophy
I Don't Feel at Home in the World Anymore. (2017)
Melanie Lynskey is a kindhearted everywoman who reaches her breaking point with a world in which "People are a**holes." A dark, violent comedy with a paradoxically humane center, and featuring Elijah Wood in one of the quirky roles that make me love him so. —Sharon Autenrieth
TV Recommendations: Nurse Jackie (2009 – 2015), Gilmore Girls (2000 – 2007), and Russian Doll (2019 – )
One of my earliest memories becoming a television fan was when I found Nurse Jackie. It's so well developed and always felt more earnest than other medical dramas (though this is more a dramedy). Similarly, Russian Doll, also a dramedy, is very funny while touching on serious subjects such as loneliness and self-destruction. Even with such severe subjects, the show's definitely amusing and eye-opening. It also might be my top choice for what to watch during an apocalypse. Gilmore Girls is Gilmore Girls. If you've never watched it, now's your chance—we've got the whole month open! Meanwhile, I'll be rewatching for the 10th+ time. —Madeline Brophy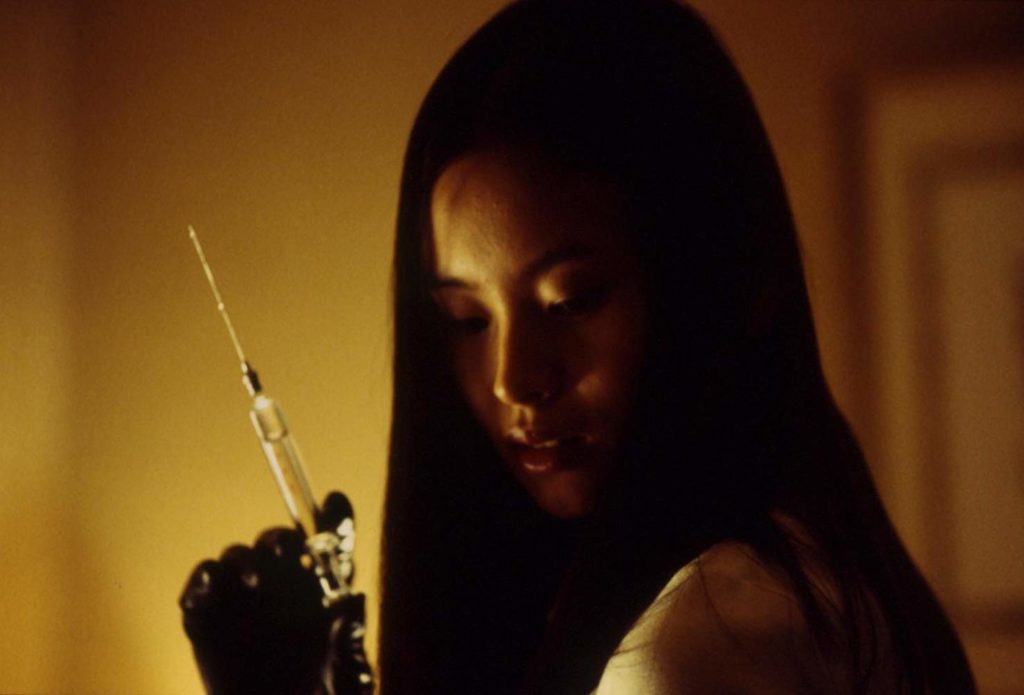 Shudder
The streaming channel Shudder is a goldmine for horror fans. It's a channel that has all of the movies I love, plus it teaches me movies. I rarely find resources that actually teach me new movies, but Shudder does, showing me gems from 30 years ago I've never heard of—and it's only $5 a month. —Paul Hibbard
Audition (1999)
The other four movies here are both new and old discoveries for me through the channel, but this is a classic most people know that happens to be on the channel. The less you know the better it is. Just know this is the movie that Tarantino and Rob Zombie said messed them up. Be patient with it, because the payoff is masterful.
Bliss (2019)
Less fun than something like Tammy and the T-Rex (see below), Bliss is a vampire tale told in the most realistic way possible and a fever dream that equates art and sanity. Bought out of festival after having a buzz-filled run, this one is worth checking out.
A Bluebird in My Heart (2018)
Much less a horror, but more a character study of a man with a past. He's trying to fix his life and do the right thing but ends up in a situation that may pull him back into the world he's trying to leave. Very excellent French film.
Demon Wind (1990)
This one is bonkers. A movie about, you guessed it, a wind that has demons. It's a movie that has seen Evil Dead, wanted to make a movie like Evil Dead, and failed hilariously miserably.
Tammy and the T-Rex (1994)
A movie from the early '90s starring a young Paul Walker and Denise Richards. A young man's brain is put into a T-Rex, and he will protect the woman of his dreams from her abusive ex. It's as ridiculous as it sounds and as fun.
What's your favorite film to watch when you're stuck in the house? Tell us in our Facebook group.