Manly Men and Not-so-Little Women Finish out a Beautiful Gem of a Movie Year.
Using the personal 2019 ten-best lists submitted from a wide swath of ZekeFilm contributors based all over the United States, we've compiled this site-wide master list, using a weighted value system. (Ten points for a number one entry, nine points for a number two entry, and so on.)
Participant lists include Erik Yates, Jim Tudor, Sharon Autenrieth, Jeffrey Knight, Taylor Blake, Paul Hibbard, Max Foizey, Madeline Brophy and Krystal Lyon.
On the evening of Friday, January 31, 2020, ZekeFilm held its annual "Best Films of the Year" live countdown event. This night of fellowship and fun was built around this list which was then publicly revealed for the first time. A number of ZekeFilm friends and family were on hand for short talks on their favorite films that made the list. Once again, the evening was hosted by Paul Hibbard and Krystal Lyon.
Special thanks to the great used DVD & Blu-ray shop NickelFilx for providing our trivia prizes, and to Allied Advertising St. Louis for the table full of free arbitrary movie swag, and our fantastic venue, Schlafly Bottleworks in Maplewood, MO, for assisting in this event.
After the list, have some fun with our 2019 movie trivia questions, created by Taylor Blake! And, as an added bonus, enjoy site contributor Oscar Jackson III's Best Films of 2019 list, which came in too late for inclusion here. But we still want to share it!
For our full reviews of the films themselves, click on the individual titles. Enjoy, and let us know what you think of our Best Films list at our ZekeFilm Discussion Group on Facebook, or in the comments below!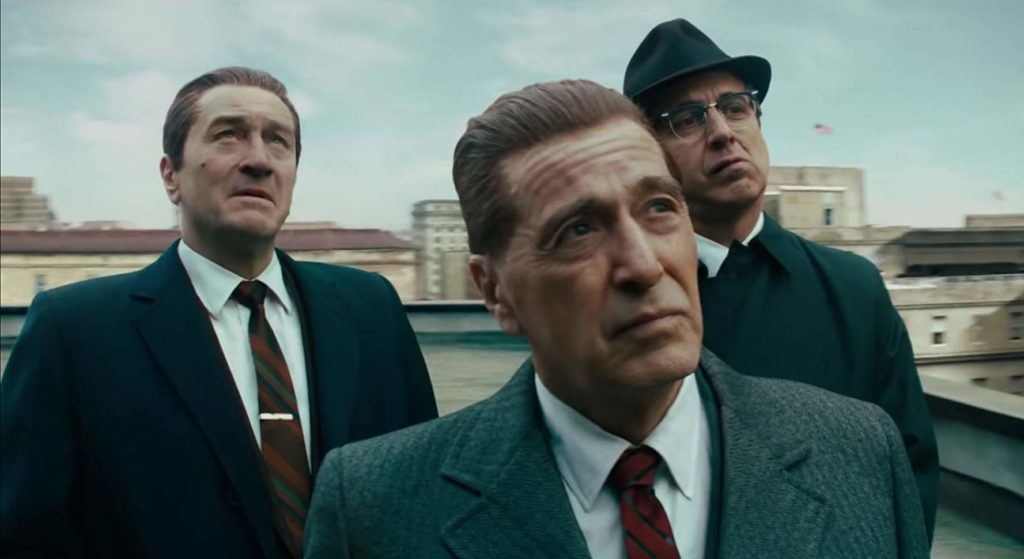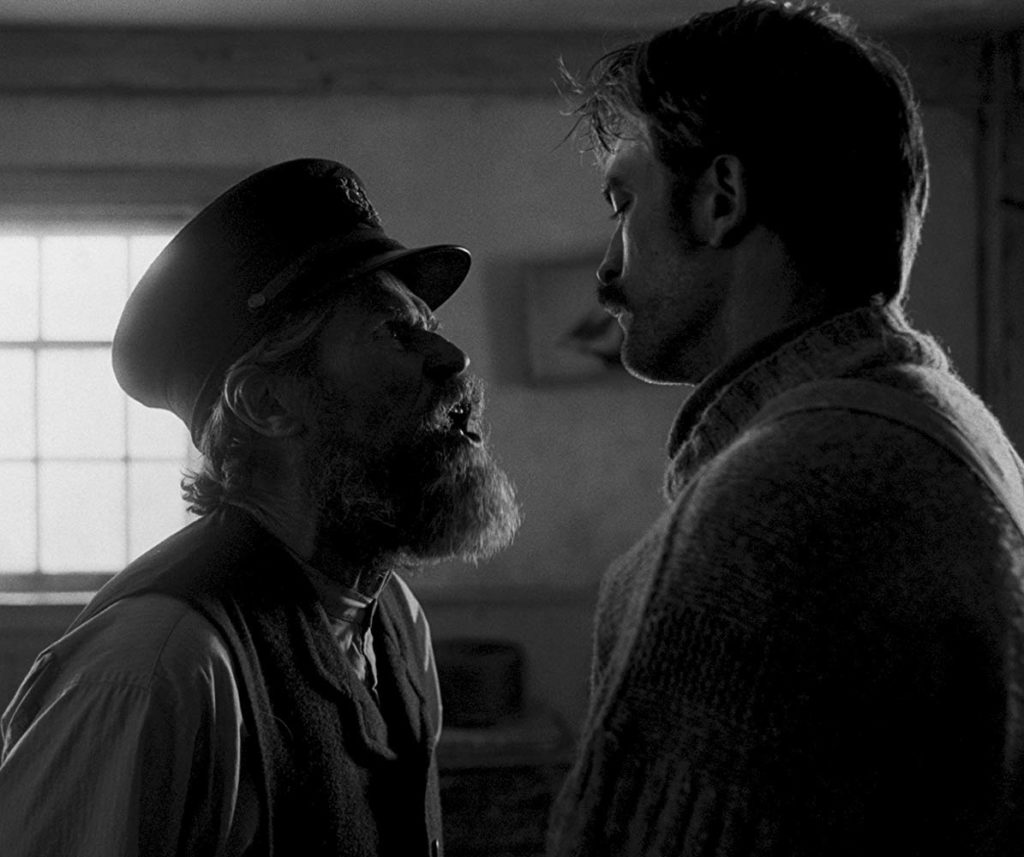 7. (Tie) Us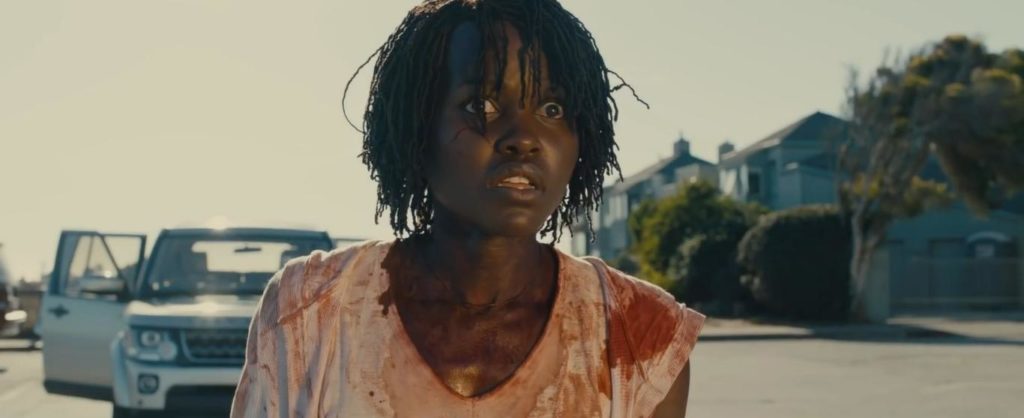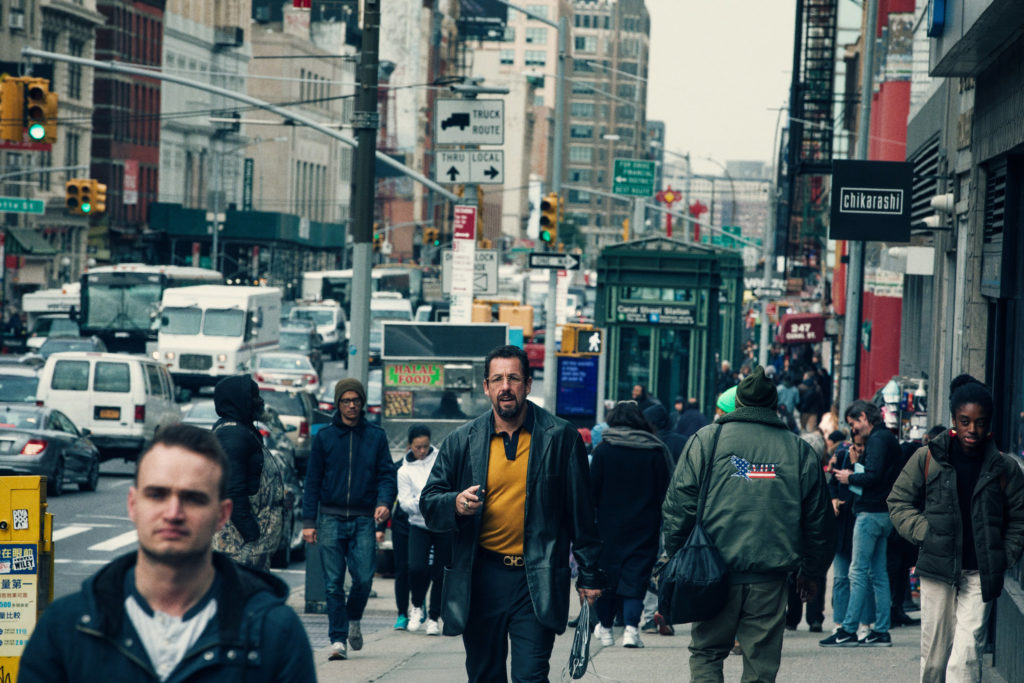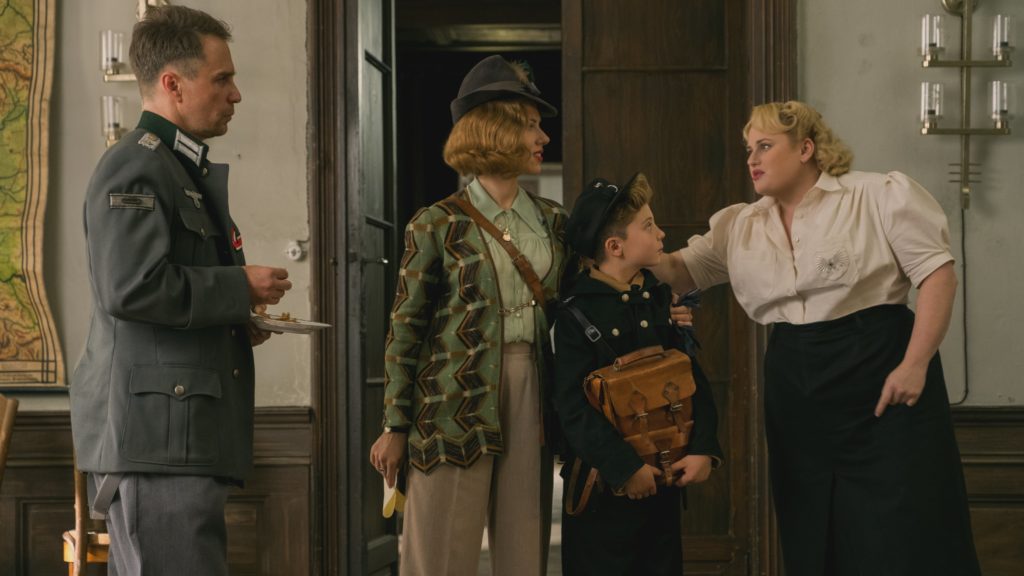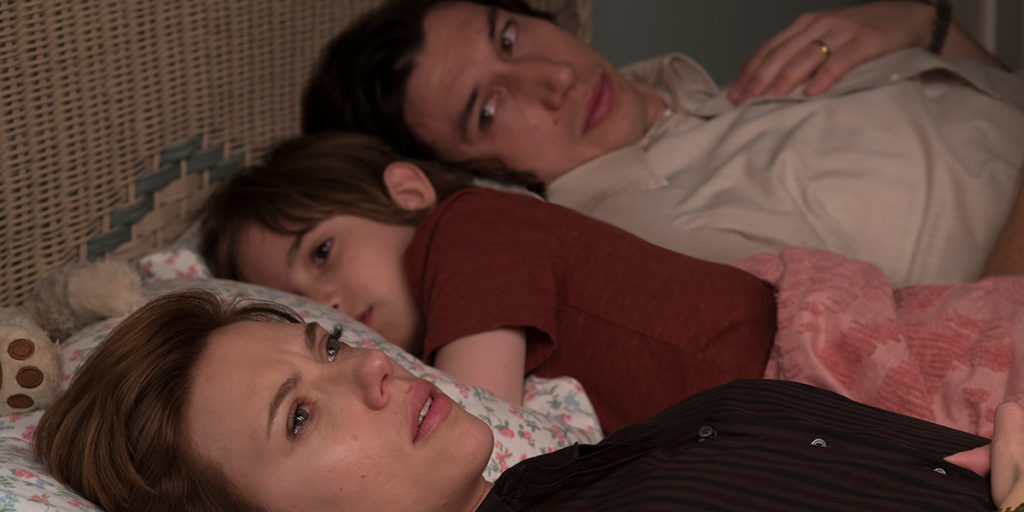 3. Little Women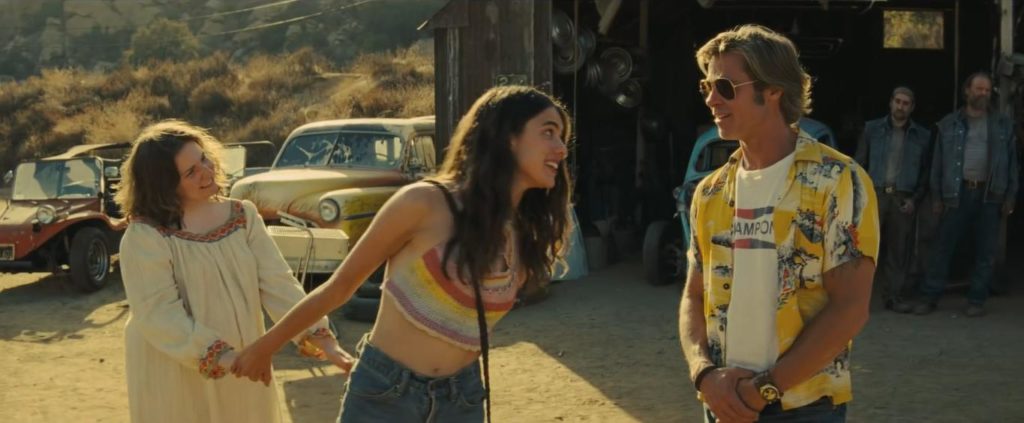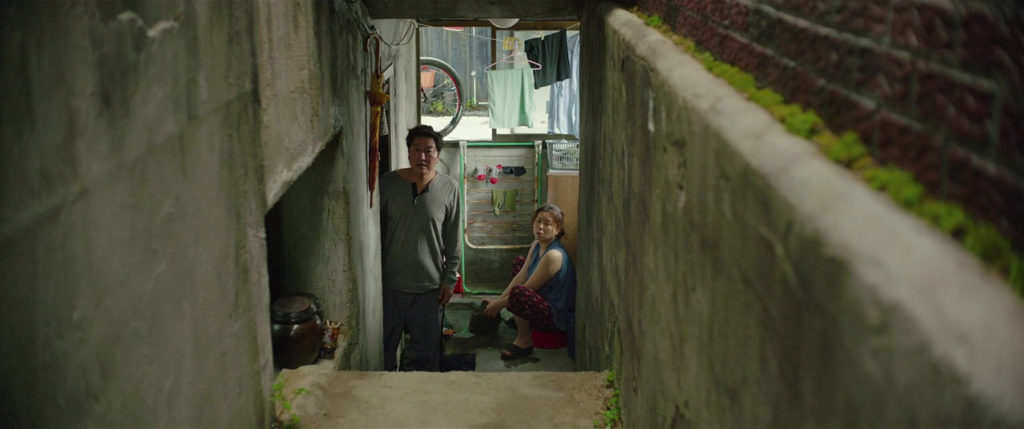 12. (Tie) 1917
14. (Tie) Honeyland
19. (Tie) Queen & Slim
2019 Movie Trivia!
Questions created by Taylor Blake.
1. How many Marvel movies were in the box office top 10 in 2019?
0
1
2
3
Answer: D – Avengers: Endgame (#1), Captain Marvel (#5), and Spider-man: Far From Home (#7)

---
2. This is the 3rd year in a row one person has been nominated both for Best Actress and Best Original Song at the Oscars. Which woman holds that honor this year?
Jessie Buckley for Wild Rose
Cynthia Erivo for Harriet
Scarlett Johansson for Marriage Story
Renée Zellweger for Judy
Answer: B – Cynthia Erivo starred as Harriet Tubman and sang the song "Stand Up" in teh credits. The previous two actress/singers were Mary J. Blige for Mudbound and Lady Gaga for A Star Is Born. Source

---
3. Parasite is only 1 of 12 Best Picture nominees in history with this in common:
1 of only 12 films not primarily in English
1 of only 12 films by a first-time director
1 of only 12 films in the horror genre
1 of only 12 films that won the prestigious Palme d'Or at Cannes
Answer: A – Only 12 foreign language films have been nominated for Best Picture. Recent nominees include Roma and Amour. No foreign language movie has ever won Best Picture.

---
4. Which of these 2019 movies does not base at least part of its story in true events?
1917
The Farewell
Kinives Out
Once Upon a Time… in Hollywood
Uncut Gems
Anwer: C – Although Noah Baumbach went through a divorce, it's not based on his own life.

Uncut Gems uses real NBA games and pop culture figures as part of its plot. 1917 is inspired by stories from writer/director Sam Mendes's grandfather in World War I. The Farewell is based on writer/director Lulu Wang's real life. Once Upon a Time… in Hollywood uses the Manson murders as plot. Source

---
5. Which of these 2019 films was not released by Netflix?
Dolemite Is My Name
The Irishman
Marriage Story
The Report
The Two Popes
Answer: D – The Report was released by Amazon.

---
6. The newest adaptation of Little Women is 6th film version after ones in 1917, 1918, 1933, 1949, and 1994. Which of these actresses has not starred as a March sister?
Claire Danes
Olivia de Havilland
Katharine Hepburn
Janet Leigh
Elizabeth Taylor
Answer: B – Danes as Beth in 1994, Hepburn as Jo in 1933, Leigh as Meg and Taylor as Amy in 1949.

---
7. Who was the highest paid movie star in 2019?
Jackie Chan
Robert Downey Jr.
Chris Hemsworth
Dwayne "The Rock" Johnson
Answer: D – Johnson earned $89.4 million. In 2019, he starred in Jumanji: The Next Level, Fast & Furious Presents: Hobbs & Shaw, and Fighting With My Family. The other three were in the top 10. Source

---
8. Which of these 2019 movies is the most profitable comic book movie of all time?
Avengers: Endgame
Captain Marvel
Joker
Shazam!
Answer: C – Endgame is the highest-grossing superhero movie of all time, but Joker was more profitable based on how much it cost vs. how much it earned. It was also the first R-rated movie to pass $1 billion at the global box office. Source

---
9. People kept changing the music in the background of a popular Keanu Reeves meme this year. Which 2019 movie was this meme pulled from?
Always Be My Maybe
John Wick: Chapter 3 – Parabellum
Toy Story 4
The trailer for Bill & Ted Face the Music
Answer: A. He made a surprise cameo in the Netflix original film.

---
10. Pop star Lizzo wasn't just all over the radio and our social feeds this year. She also had roles in these 2 movies:
Booksmart and Pokémon Detective Pikachu
Hustlers and UglyDolls
Long Shot and The Lego Movie 2: The Second Part
Yesterday and Toy Story 4
Answer: B – She played Liz in Hustlers and Lydia in UglyDolls.

---
11. Which of these actresses was not a lead in a horror film this year?
Florence Pugh
Lupita N'yongo
Natalie Portman
Samara Weaving
Answer: C – Pugh starred in Midsommar, N'yongo in Us, and Weaving in Ready or Not. Portman starred in Avengers: Endgame and Lucy in the Sky this year.

---
12. Which of these movies did not star Adam Driver?
Dark Waters
The Dead Don't Die
Marriage Story
The Report
Star Wars: The Rise of Skywalker
Answer: A – Mark Ruffalo led the true crime thriller Dark Waters.

---
13. A Beautiful Day in the Neighhorhood is based on a true story of the relationship between Mr. Rogers and a journalist. Which of these events in the movie did not happen in real life?
Mr. Rogers has trouble setting up a tent on his show and keeps it in the episode instead of refilming it and doing it correctly
Mr. Rogers starts each day with swimming and praying for people by name
Mr. Rogers visits the journalist's father on his deathbed
Strangers sing "Won't You Be My Neighbor?" to Mr. Rogers on the subway
Answer: C – This was made up for the movie.
Best Films of 2019 (Oscar Jackson III's List)
10. The Highwayman
8. Klaus
4. Richard Jewell