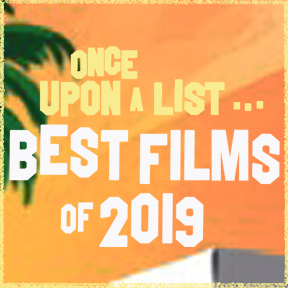 2019 was another solid year for films. Across the spectrum of big-budget mega-films (Marvel, Star Wars, Sequels) to small releases (limited-run releases, streaming, arthouse, etc.), 2019 had a little bit of everything. As I compiled my usual "Best of List" for this year, I found that ranking became more and more difficult. There are films that are beyond my Top 20 that I consider to be very good films, and anything within my Top 10 could easily be reshuffled to a higher ranking upon further review. But alas, time has come for deadlines, Awards shows, and the like, so a final decision had to be made. So I present to you, for better or worse, my "Best films of 2019" list. Hopefully, a list like this will spark a great discussion, and more importantly, spur our mutual love of cinema, for all of its merits. While I saw over 100 films this past year, there are a few that slid past me that have received some attention. If you don't see your favorite on this list, its either because I didn't value it as highly in my list as you might in your list (Joker), or because it was one that I just didn't get to in time (Pain and Glory, A Hidden Life, etc.). So, here is my list for 2019:
Honorable Mention:
20. David Crosby: Remember My Name, 19. Dark Waters, 18. Echo in the Canyon, 17. Avengers: Endgame, 16. JoJo Rabbit, 15. The River and the Wall, 14. Us. 13. Tigers are Not Afraid, 12. Hotel Mumbai, 11. The Farewell
10. The Two Popes
The back and forth between Anthony Hopkins and Jonathan Pryce is entertaining just by itself. Throw in compelling backstories on these two men that inform their beliefs and approaches to their shared Catholic faith, and you now have a compelling piece of cinema that is touching on so many current issues, especially given that both of these men are still alive, continuing this conversation. It is also beautiful to look at.
9. Uncut Gems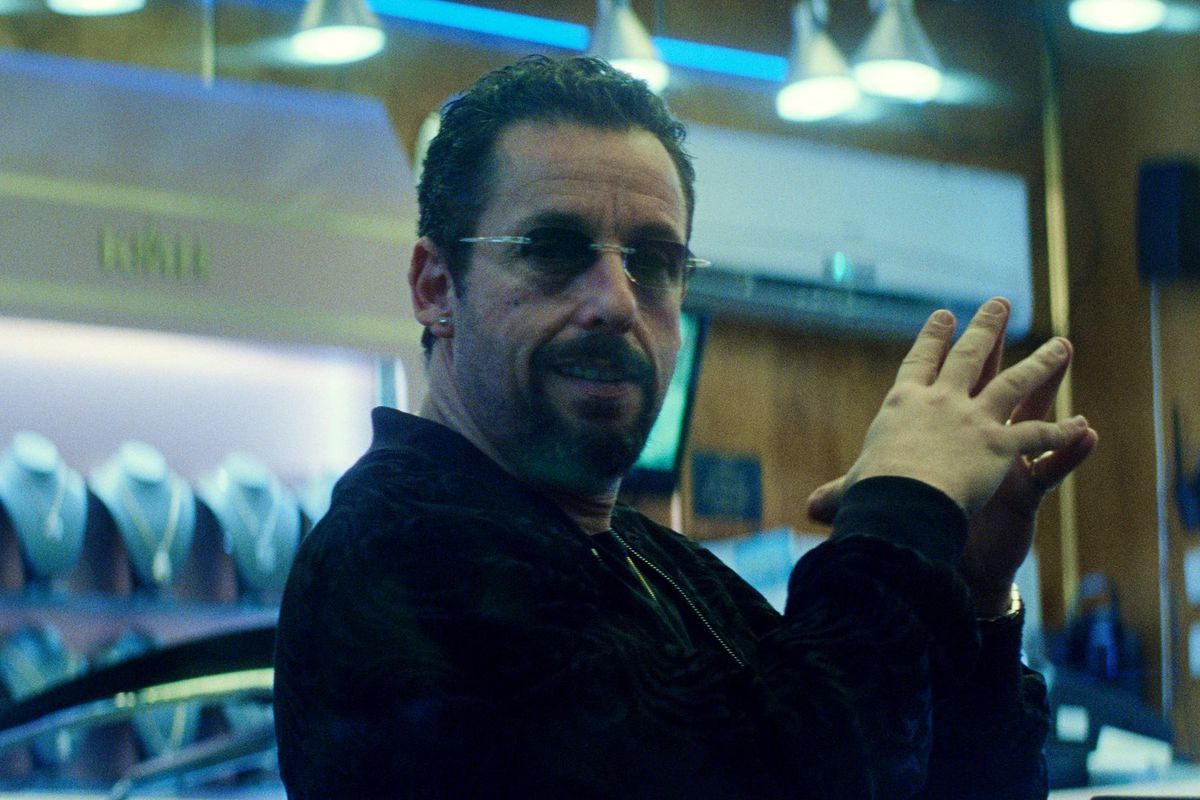 One of the most tension filled films of the year also delivers Adam Sandler's greatest on screen performance. The fact that he was denied an Oscar nomination in a year when his performance was one of the only ones that could have gone toe-to-toe with Joaquin Phoenix (Joker) in this year's Best Actor race, is a crime worthy of a tale from the Safdie Brothers, who directed this wonderful train-wreck as we watch a man lose everything right in front of our eyes. The cinematography, story, and pacing all work hand-in-hand, along with Sandler's ability to put just enough comedic timing into his performance to raise the stakes even higher. This should have gotten more recognition than it did.
8. 1917
Sam Mendes has given us a gift with 1917. Not only can you feel how personal this World War I film was to him, but it also contains some of the most beautiful cinematography of the year, along with the brilliantly used "one-take" approach to its scenes. This is a film that fully pulls you in, delivers some genuine jumps and scares (of the war variety), and never loses its heart along the way.
7. Once Upon A Time…In Hollywood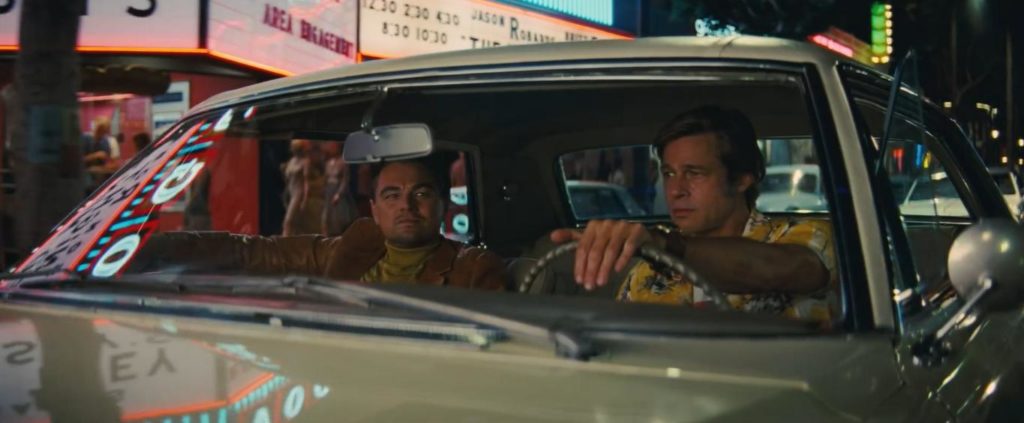 Quentin Tarantino has crafted one of his best films in a career filled with films that would be any other director's apex. Not only is the cast superb, including Margot Robbie who delivers a very deeply-layered performance with hardly any dialogue, but the story feels very light on its feet. It never felt like it was nearly 3 hours, and had it been longer, I think I would have enjoyed it. Riding with Brad Pitt's Cliff Booth and Leonardo DiCaprio's Rick Dalton was one of the best hangs of the year, and Once Upon a Time…In Hollywood is able to simultaneously deliver us Tarantino's greatly written dialogue, hilarious comedy, rising tension, and a satisfactorily cathartic revenge scenario. This one will top many "Best of Lists" this year, and its hard to argue against it. For me, its placement on this list is only due to how close this film is with the 6 above it, as well as it being slightly demoted for being another dip back into the "historical revisionist revenge" trope that Tarantino keeps going back to lately. That said, its a great film to watch.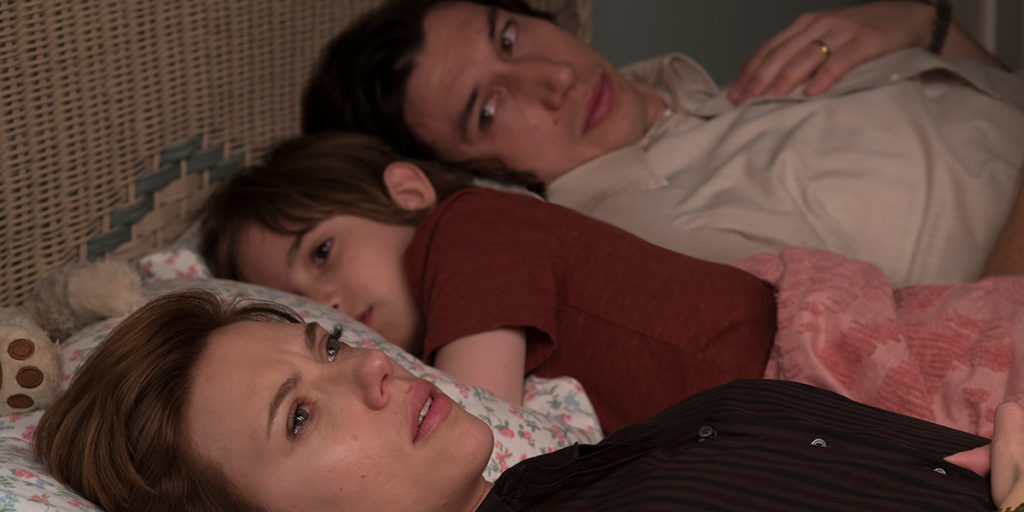 Who knew that a look at two people's divorce would be one of the most compelling things released this year. Noah Baumbach has delivered once of his best scripts, and has Adam Driver and Scarlett Johansson giving career-defining performances as they embody these characters. Laura Dern is perfect as Johansson's attorney, and the supporting staff, which includes the likes of Alan Alda, Julie Hagerty, and Wallace Shawn, is equally up to the task. Many might avoid this film due to the subject matter, but it is delivered with an authenticity that is nearly unmatched. Divorce, of course, can be ugly, especially when it happens between mean and nasty people. The fact that it happens here between two people who are, at their cores, really kind and noble people, is what is truly heartbreaking and profound about this story. It is also surprisingly funny and poignant throughout the film, but never in a way that takes away from the story being told, or the seriousness of the subject matter.
5. The Irishman
This is Martin Scorsese's greatest "late-career" film. Its 3 1/2 hour runtime flew by, and the screenplay by Steven Zaillian, based on Charles Brandt's book, is one of the year's best. The cast is a who's who from previous mobster films, each delivering fantastic performances. The first pairing (hard to believe) of Scorsese with Al Pacino is a knock-out success. The fact that you anchor that pairing with the likes of Robert De Niro, an un-retired Joe Pesci, Harvey Keitel, Ray Romano, Bobby Cannavale, Anna Paquin, and Steven Van Zandt and you're sure to have some serious firepower. With Scorsese utilizing the de-aging tools that come with CGI, he is able to get decades worth of storytelling from his principal cast of actors, that hearkens back to the performances they could have given in their youth, though now mixed with the wisdom that comes from perfecting their craft for so many years. Scorsese continues to get better and better with time.
4. Waves
Waves was a film that rolled over me like a crushing….well, wave. It was a force of nature delivered by director and writer Trey Edwards Shults' hard-hitting story of a family who must deal with the fallout of their own decisions, and how we spiral in the aftermath of loss. Like Marriage Story, Waves delivers one of the most authentic scripts when it comes to dialogue. Many times I felt that this was a documentary, cataloging the day to day lives of real people. This is evidence of how great the cast delivers their parts. Everyone from Kelvin Harrison, Jr., Taylor Russell, Sterling K. Brown, Alexa Demie, Bill Wise, and Renee Elise Goldsberry are perfect. Trey Edwards Shults gets better with each film, and I look forward to what he will deliver next.
3. Little Women
Director Greta Gerwig gives the best adaptation of Louisa May Alcott's novel in cinematic history. It is simultaneously a faithful adaptation, but it also a wholly modern spin despite its original setting. We once again have the appearance of Laura Dern in my top 10 as she is Marmee March, the matriarch of the home, raising her 4 daughters, while her husband (Bob Odenkirk) is away at war. The four March sisters are played by Saoirse Ronan (Jo), Emma Watson (Meg), Florence Pugh (Amy), and Eliza Scanlen (Beth), with Timothee Chalamet, Chris Cooper, and Meryl Streep serving in supporting roles. That's a deep bench. Every performance and casting is near perfect and the film strikes the right balance of tone, humor, drama, and relevance. It has fantastic cinematography,
This pick was a surprise even to me. This film featured fantastic performances (especially Christian Bale who I believe was robbed of an Oscar nomination), amazing sound and cinematography, and was just a lot of fun. There is something about historical dramas, especially in the fast-paced world of racing (like Ron Howard's 2013 film Rush), that really endear themselves to audiences. The fact that you could leave the theater with all of the adrenaline of having watched a Fast & Furious film, without suspending any disbelief, is a great thing. The fact that it is contained in a film as good as this one, is even better. After this pairing, I'm officially wanting more Matt Damon and Christian Bale team-up films. Bourne v Batman delivers the goods, comes racing up past many other great films on my list, and nearly brings home this year's checkered flag.
1. Parasite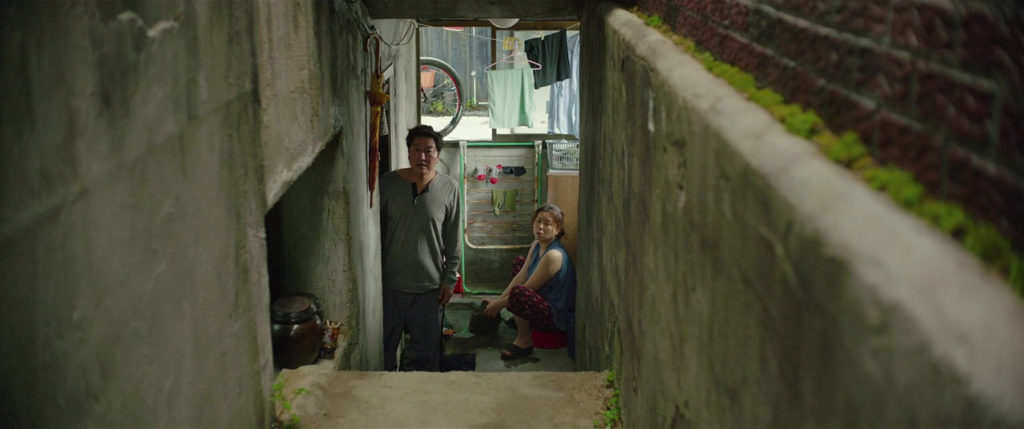 Director Bong Joon Ho directs a truly original work from his own story and screenplay that really landed for me. A film that truly works best when you have no idea about its script and plot, Bong Joon Ho has presented one of the best films in recent years to deal with class. This doesn't just deal with the haves and the have-nots in society, but treats them as equally corrupted opposite sides to the same proverbial coin in some ways. A film that utilizes open and confined spaces, color, and sound, with equal effectiveness, Parasite lulls you with its effective narrative and humor before flipping the switch and becoming something else entirely. The fact that it can do all of this and transcend the fact that it is nearly completely done in Korean language with English subtitles, demonstrates how powerful it truly is. Language barriers cannot even confine its impact. A fantastic cast, and brilliant direction create a simply fun and transcending time at the cinema.