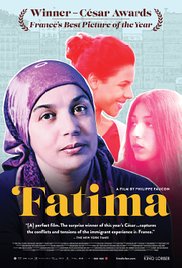 Director: Philippe Faucon/2015
Street Date: January 17, 2017/Kino Lorber
This delightful film, Fatima, was a César Awards Winner (France's Best Picture of the Year) last year, and is now being released on DVD by Kino Lorber. Directed by Philippe Faucon, who also shares writing credits for the film, this film is uniquely French, while capturing the unique Algerian and Arab experience of an immigrant trying to get by in a country she doesn't understand, and seeking to maintain her identity as a Arab woman while her daughters grow up, becoming more and more French.
Fatima, played by Soria Zeroual, works primarily as a cleaner and maid for both various companies and wealthy individuals who hire her for their private residences. Speaking very little French, Fatima goes out with other Algerian women where they are picked up in a van and taken to the work site each day. She is a hard worker, and is often praised for her work ethic.
Fatima's story, while very specific to the Algerian Muslim immigrant experience in France, is really a heartwarming one that transcends the cultural barriers of all who see it.
Fatima is extremely bright, but having little education, she must struggle to make ends meet as she raises her two teenage daughters. She arrived in France with her husband, whom she is now divorced from, and has always maintained community with other Algerian immigrants. Never really assimilating into French culture, she has seen this become an increasing liability as her daughters become more and more Westernized in this French culture.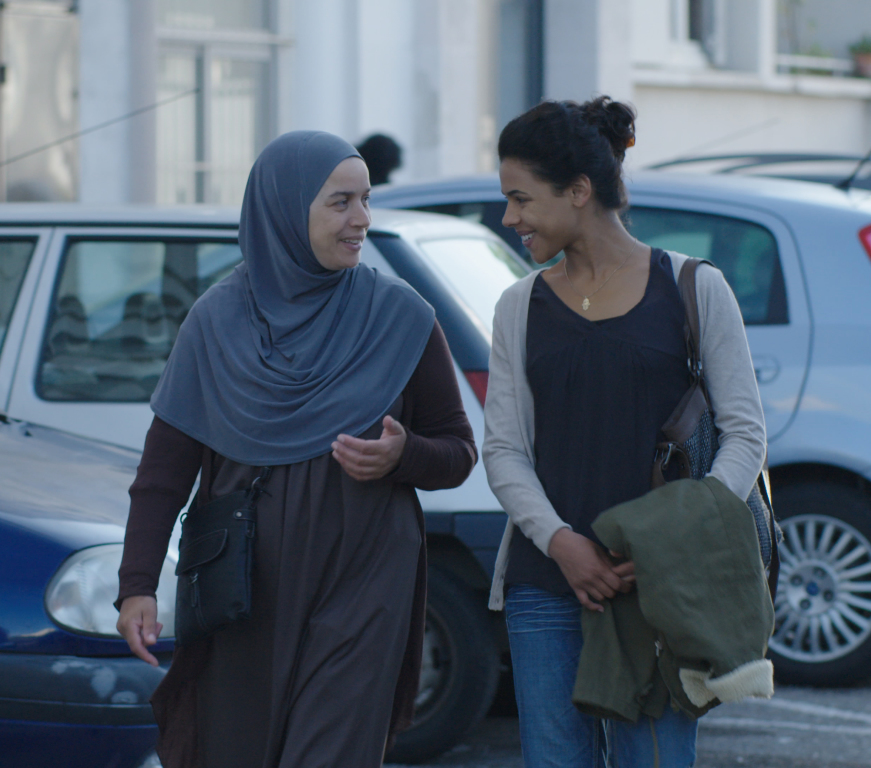 Her oldest daughter is Nesrine (Zika Hanrot), an 18-year old who is in her first year of a very competitive medical program at the University. In addition to the stress and pressure to succeed in this environment, Fatima is also trying to help her daughter manage the expenses of getting her first apartment with a roommate, with the high tuition fees that come with the first year of this academic program. While Fatima wears traditional Muslim head coverings, her daughter dresses Western. We see subtle hints of racism, and cultural bias, as they look for apartments for Nesrine, as Fatima's head coverings make French landlords uneasy to want to rent their apartments to a Muslim. Given the strain of Muslim and French relations in light of the Paris terrorist attacks, this is an issue that is extremely current and relevant both at the time of the film's initial box office release, and now for its release on DVD.
Fatima's younger daughter is named Souad (Kenza Noah Aïche), a rebellious 15-year old girl who is finding new ways to avoid school, and who is acting out in choosing friends that her mother disapproves of. She is also engaging in activities that her mother would not approve of, and trying to lie about it as well. She looks down on her mother, chastising her for not being able to read or speak well in French, calling her "useless" as she sees her mother at the lowest rung of the economic ladder.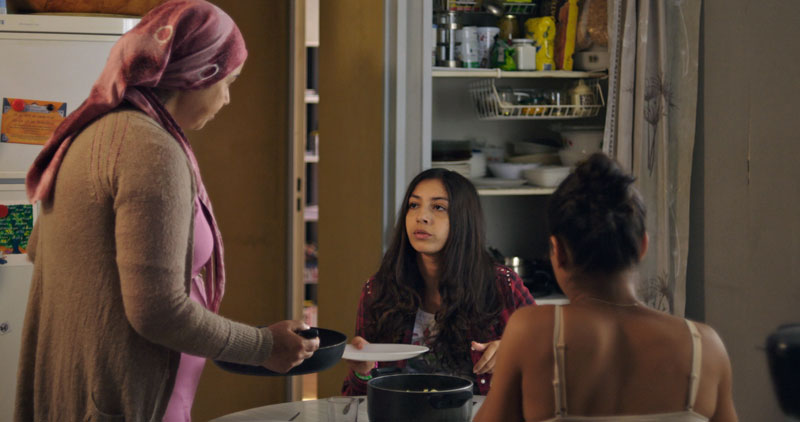 Both daughters, while being polar opposites with one being driven to succeed and the other avoiding her responsibilities, have embraced a Western view of the world which leads to them being looked down upon by their mother's Algerian friends and neighbors. As Algerian Muslims, they are expected by others to conduct themselves accordingly, to follow certain social etiquettes that existed in their homeland, and to pursue certain life goals more fitting to their culture's view of a woman's role in society and their family.
Fatima is torn in trying to live life according to the way she has known, the way in which she was raised, and the world they live in now. Following a fall at work that keeps her on disability insurance, Fatima begins trying to learn to speak French, while writing down thoughts she could never express in French, putting them instead into a journal in her native Arabic.
Fatima is based on the real-life poet Fatima, whose writings became the substance of several books. While the events depicted in the film take place within a few months to a year, the actual story played out for over 20 years. The adaptation of time was specific to this script in order to place it within a narrative that works for a feature film.
The DVD has a couple of bonus features. One is the trailer for the film, as well as an interesting interview with director Philippe Faucon who gives the viewer some unique background on the real story behind this film, and why he was drawn to this story.
Fatima is a unique film that perfectly captures the true human experience, utilizing dialogue that feels authentic and recognizable. It is a slice-of-life sort of film that is more interested in telling a story well, than embellishing the experience for a more exciting or suspenseful narrative. For this, I was grateful. Fatima, as a film, is more intimate as a result and the wonderful work by first time actors Soria Zeroual, and Kenza Noah Aïche, feel more like veteran actors delivering a compelling story that rose to the highest film award in France. Fatima's story, while very specific to the Algerian Muslim immigrant experience in France, is really a heartwarming one that transcends the cultural barriers of all who see it.
Fatima is in French and Arabic, with English subtitles.