A Latino Based Film That Will Inspire All
Director: SEAN MCNAMARA/2015
Spare Parts is the latest feel-good family film from director Sean McNamara (Soul Surfer) that is based on an article in Wired Magazine called "La Vida Robot" that was written by Joshua Davis. The screenplay is written by Elissa Matsueda.
It tells the story of four Hispanic high school students from Carl Hayden Community High School in Arizona who unite from different social groups to compete in an underwater robotics contest that will take place in California. Their faculty sponsor is a teacher named Fredi Cameron (George Lopez) who takes a long-term sub position after leaving the private sector where he worked as an engineer. Fredi Cameron is actually a composite character based on two teachers, Allan Cameron and Fredi Lajvardi, who mentored these 4 young men through a after-school club where the four worked together to build "Stinky", the robot that would take on the likes of MIT, Standford, Virginia Tech, and more, despite being a high school team.
Sean McNamara who is well versed in family based inspirational films, delivers exactly that. Some of Matsueda's script forces some of the background story of Lopez's character, but is still able to be an effective underdog story. Each of the four teenagers are outsiders in their own way. Oscar (Carlos PenaVega), Cristian (David Del Rio), Luis (Oscar Guitirrez), and Lorenzo (José Julián) are able to put aside their differences and create a community and family with each other that propels them forward despite the odds.
3 out of the 4 of the students are undocumented and live in fear of ICE officials showing up and sending them back to Mexico. The film definitely has a political edge to it, showing us 4 examples of students who are here to truly live the American dream but that must live in the shadows despite their potential. Oscar is especially given the treatment since he longs to serve the country through the U.S. Armed Forces. Fortunately, the script steers clear of sermonizing but simply shows you the struggle that these individuals have trying to make it against the odds.
George Lopez occupies the role that has belonged to Edward James Olmos in Stand and Deliver, inspiring disadvantaged students to rise above their circumstances and reach for the dream of succeeding in an area where they are expected to fail. Joining him on the school faculty is Marisa Tomei, who also serves as a love interest for Lopez, and Jamie Lee Curtis as the school principal.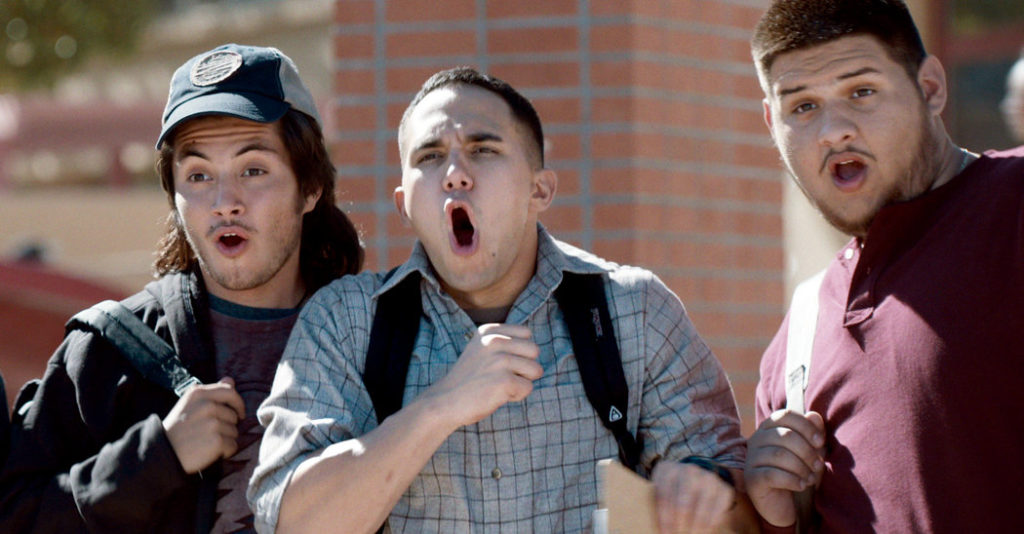 The film hits all of the right notes to inspire audiences of all ages and presents us with the story of what happened to these young men afterwards. And while the character development is a little stiff at times, it ultimately is in the hands of these four teenagers who bring enough warmth and relate-ability to the roles to keep you engaged in their story.
The film should make even the most casual observer interested enough in the back story to cause them to go and seek out the article from Wired Magazine. The tough part about this film is finding an audience for it. While it is inspiring and mostly family friendly (I wouldn't bring younger ages), the fact is that it may get lost in the shuffle with so many releases this week including American Sniper,Blackhat, The Wedding Ringer, and the other holdouts from the last few weeks.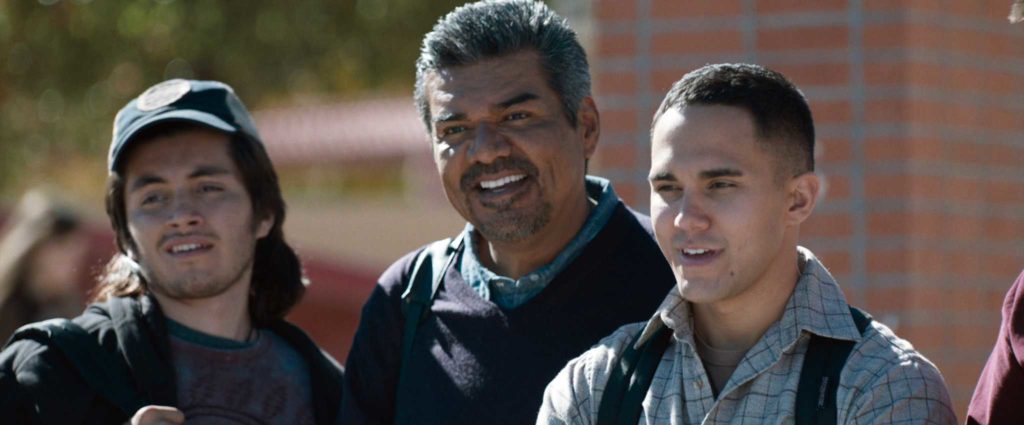 Developed by Pantelion in partnership with Lionsgate/Televisa, which focuses on films marketed to the Latino community, this is the most accessible film they have done following the other feel-good films such as Instructions Not Included, Cesar Chavez, Girl in Progress, and Pulling Strings.
Spare Parts may well serve as a welcomed escape where one can leave behind the noise of all of the other January fare and actually find a way to be inspired. At worst, you'll leave the theater with a smile on your face.