Woodcutters of the Deep South (1973) / Arab Israeli Dialogue (1974)
DIRECTED BY LIONEL ROGOSIN/1973; 1974
DVD STREET DATE: APRIL 25, 2023/MILESTONE FILMS (VIA KINO LORBER)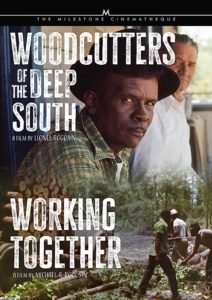 As one of the most significant contributors to the American independent cinema movement of the mid-20th century, Lionel Rogosin compiled an admirable career resume. He was a pioneer of progressive documentary filmmaking, taking bold stances against nuclear proliferation, the apartheid regime in South Africa, the USA's shameful history of racism and cultural imperialism back in the 1950s, well before such views found their way into the political mainstream – indeed, during an era when open challenges to the political status quo risked the ruin of one's reputation and dangerous retaliation from the powers that be.
He began his filmmaking career with On the Bowery, a documentary in the Neorealist tradition that won an award that the 1956 Venice Film Festival. He followed that up with Come Back, Africa in 1958, another critically acclaimed work that blends documentary and fictional elements to present an unvarnished look at the wretched plight of common Black laborers in South Africa under the maddening cruelty of the apartheid regime. Neither of these films yielded much in terms of commercial success, but they established Rogosin as an important voice in the burgeoning art house film scene of New York City. In 1960 he purchased the Bleecker Street Cinema, a legendary Greenwich Village venue that functioned as the hub of a vibrant cinephile milieu well into the mid-1970s, when he sold the theater to a new owner.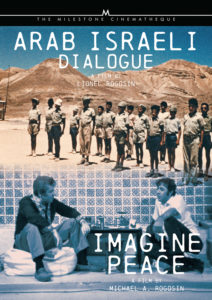 A pair of recent Kino Lorber DVD releases focus on the tail end of Rogosin's filmmaking career in the early 1970s. Woodcutters of the Deep South (1973), his last full-length feature, focused on the experiences of Black and white laborers negotiating complex racial and cultural barriers in order to improve working conditions and financial prospects in the notoriously exploitative pulpwood industry. Arab Israeli Dialogue (1974) is a 40-minute short film capturing a conversation between two men, Palestinian poet Rashid Hussein and Israeli writer Amos Kenan. Their discussion focuses on the state of affairs at that time between the two communities they represent in the nation of Israel. Though it's difficult to overstate the tensions and animosities that have polarized these populations against each other since Israel's founding in 1948, the dialogue here is remarkably candid, insightful, and respectful – though neither man can be reasonably accused of soft-pedaling their respective views or of being indifferent to the objections and concerns raised by their counterparts.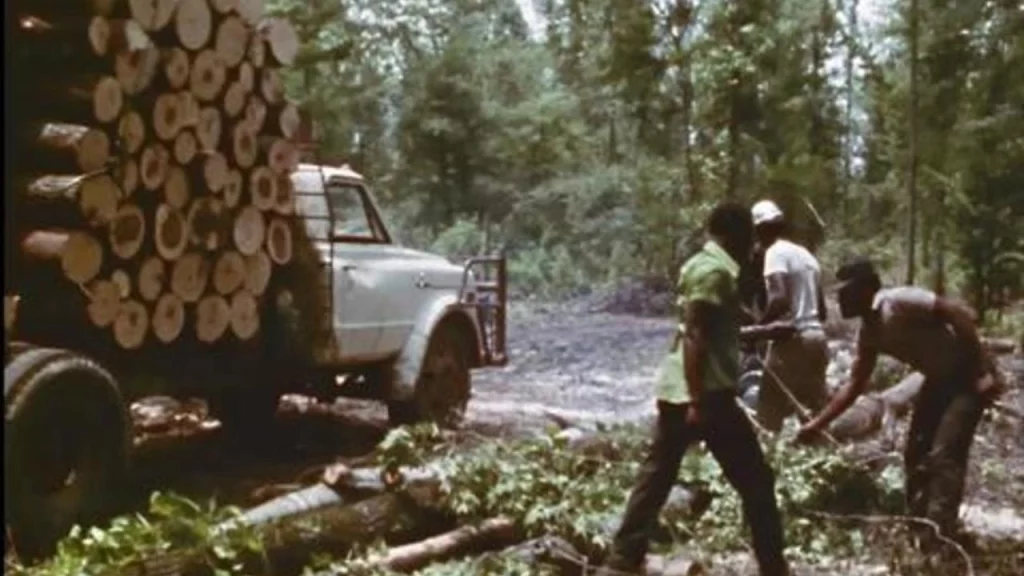 Each DVD pairs one Lionel Rogosin film with a similarly-themed follow-up directed by his son Michael in more recent years. Woodcutters is accompanied by Working Together (2019), a 37-minute short that revisits some of the individuals we meet in the earlier film and provides commentary on the progress (or lack thereof) that's been made in advancing the cause of workers' rights and race relations in the American South. Imagine Peace (2022) likewise reconnects viewers with Arab Israeli Dialogue subjects Kenan and Hussein through later film clips, but also greatly expands the canvas to take a more comprehensive look at the tragic and frustrating impasse that has occurred in Israeli-Palestinian relations over the past half-century.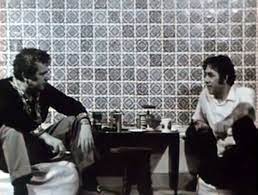 The video clips embedded below provide my reactions to both DVDs, which I recommend to anyone who has an interest in the topics these films address or is simply interested in encountering important but relatively obscure examples of independent American documentary cinema. Rogosin seems like a character worth learning more about – before I received these review copies, I had no awareness of his name. But the subject matter prompted my curiosity. Coupling the last of his films with contemporary updates directed by the director's own son, no less, makes each disc a very thought-provoking and well-rounded presentation addressing some of the thornier and irresolvable conflicts of our times.