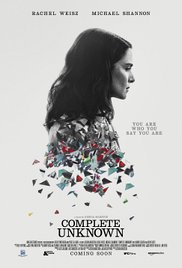 Director Joshua Marston/2016
"How does it feel
To be on your own
With no direction home
A complete unknown"
-Bob Dylan, "Like a Rolling Stone"
Joshua Marston's latest film, Complete Unknown, is the story of Alice Manning (Rachel Weisz), a woman who has lived many different lives in a relatively short amount of time. By the time the title card appears on the screen, we've been introduced to several of her identities from a nurse, free spirited roommate, business woman, magician's assistant, and several others. Having left home over 15 years ago, Alice is constantly on the move, ditching her current identity to assume a new one, in a new location, with a new skill set to master, both professionally, and personally.
Alice eventually ends up in New York City, looking up Clyde (Michael Churnus) and Tom (Michael Shannon), who are two men who work in the agricultural department. She befriends Clyde at the office building cafeteria, across the street from where she now works as a biologist studying a rare frog on Long Island. After an enjoyable meal, Clyde invites her to join him at Tom's birthday party with some mutual friends of he and Tom. Alice agrees and begins to immediately ingratiate herself to the party goers, including Tom's wife Ramina (Azita Ghanizada).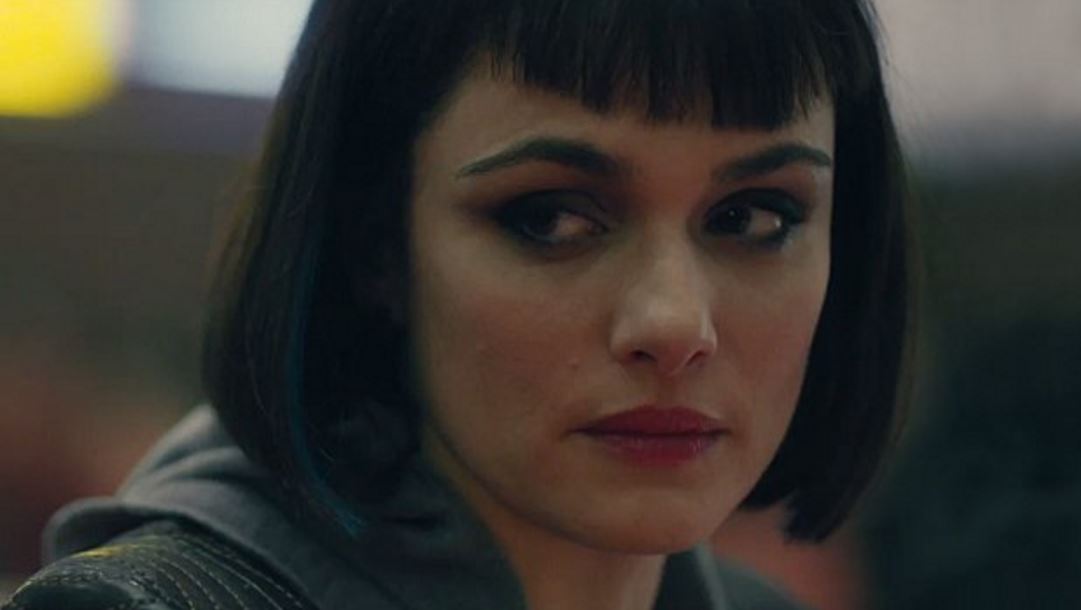 Up until this point, the script and direction have been uneven at best, as we are given very little indication of what all of this might mean, or the significance it might carry. As Alice arrives at the party, and especially when she is introduced to Tom does the story start to come in focus and gain its momentum. Michael Shannon is fun to watch as he goes from interested friend, wanting to meet the girl that Clyde has been talking about at work, to almost a hostile prosecutor with Alice on his proverbial witness stand. As the night continues, we understand the reasons run much deeper than a casual introduction at a party. Rachel Weisz is perfect as Alice, recounting all of her past experiences to the point that you don't know when the lies end and the truth begins.
Michael Shannon and Rachel Weisz are mesmerizing in their performances and provide a subtly intoxicating chemistry as they explore their characters' past.
The crux of the story is dissecting the backstory between Tom and Alice (if that's even her real name), and occasionally takes little interesting side trips. One great example is when Nina (Kathy Bates) comes walking up to them on the street as she is walking her dog, eventually hurting her leg. Helping her back to her nearby apartment, we get a delightful conversation between Tom, Alice, Nina, and Nina's husband Roger (Danny Glover).
As a side note, the script gives some nice nods to famous characters played both by Kathy Bates and Danny Glover. At one point, when referring to her bad medical history and joking about her marriage at the same time, Nina says "I'm in misery", because as you might know, she was…..in the movie, Misery. Just having Danny Glover's character's name be Roger, immediately invokes Roger Murtaugh from Lethal Weapon. I found these to be pleasant little asides within the fascinating dialogue of the scene where Tom gets a peak of the kind of life Alice has really been living these past 15 years.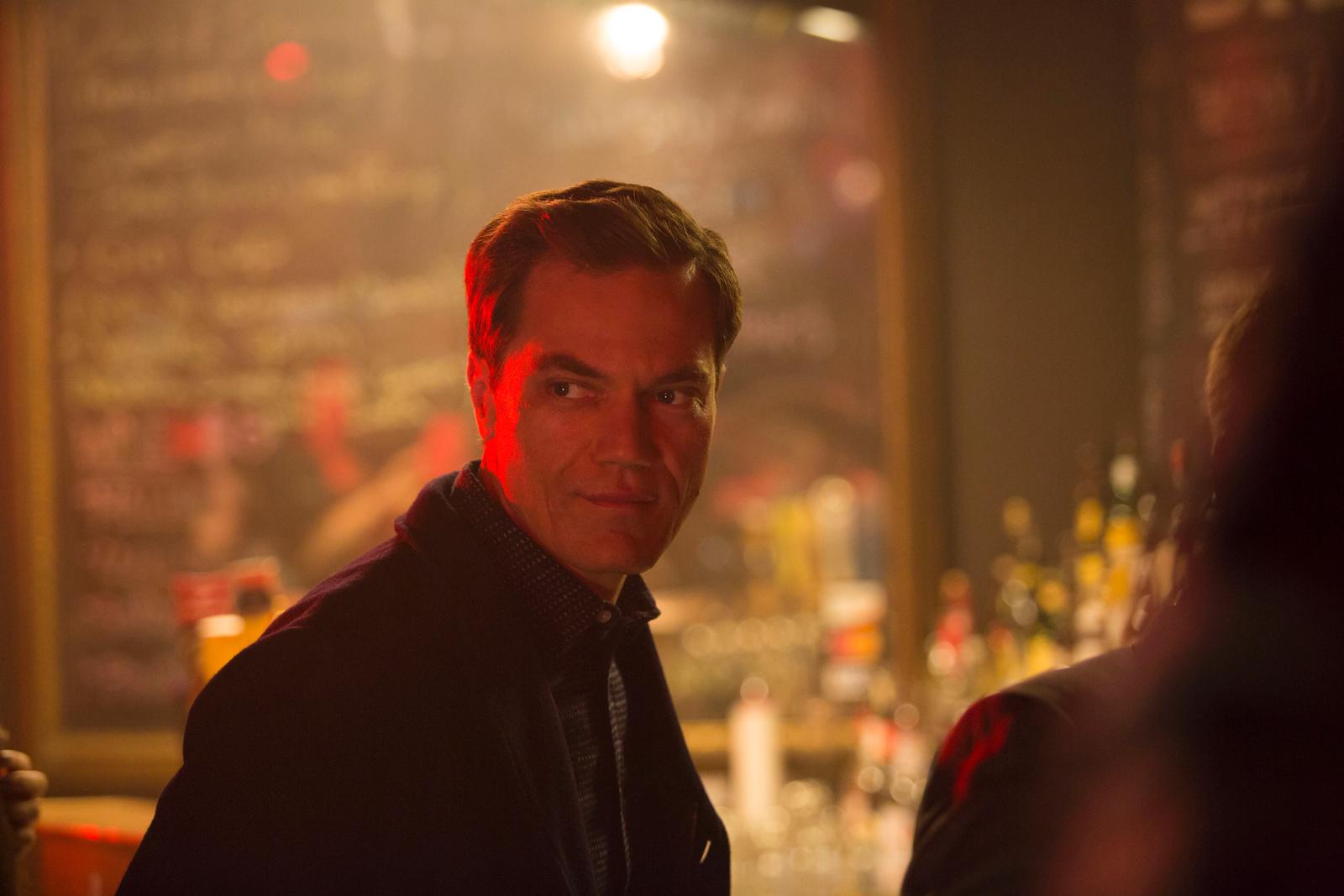 The supporting cast is terrific, and the dinner party felt very natural and organic amongst a group of very diverse people who you felt had a deep friendship, which is a credit to the cast, the script, and the direction. It was this authenticity that helped sharpen the focus of the film and create some of the tension that would spur the remainder of the story forward to its ultimate conclusion.
Like the Bob Dylan song, "Like a Rolling Stone", this is ultimately the story about someone who has lost their way, without any idea how to get back to the notion of home that they once knew. The seductive side of changing lives constantly is that each experience and identity, while built on lies, is still an authentic experience with real emotions being felt by the individual doing so. It begins to become their primary skin, and so when anyone starts to get to know them too well, well, then you simply shed that skin for a new one, though you are still essentially you.
Tom is able to get a glimpse of this, and even be tempted with the possibility of slipping into this type of existence, especially at a time where his wife is pursuing a professional opportunity on the opposite coast that will require Tom to leave his job and move if he is to be supportive. Again, those lyrics ring out and ask what direction home is. Is he content, like Alice, to live a life as a complete unknown?
While some of this film is a bit uneven, and unfocused, Complete Unknown ends up being a story worth experiencing, though individual viewer's mileage will vary. Michael Shannon and Rachel Weisz are mesmerizing in their performances and provide a subtly intoxicating chemistry as they explore their characters' past. The film is being released by both IFC Films and Amazon Studios in limited release.