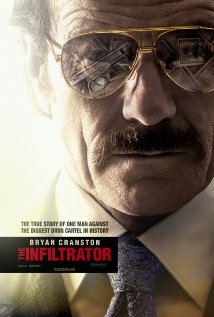 Directed by Brad Furman
Starring Bryan Cranston, Diane Kruger, John Leguizamo
Released July 13th, 2016
Rated R
Have you met Bob Musella? He's a legitimate, above-board 1980s businessman. He works with highly successful entrepreneurs, from Roberto Alcaino to Pablo Escobar. Bob Musella launders money for drug lords. Oh, and his name isn't Bob Musella. It's Robert Mazur. He's a U.S. Customs Agent, working undercover.
Mazur works with fellow undercover agent Emir Abreu (John Leguizamo), a dude who loves the game. Abreu is instrumental is getting Mazur into position as Bob Musella, superstar banker to drug lords worldwide.
Changing your personality to fit in with undesirables makes you an undesirable as well, a fact well-covered in many films, from Larry Fishburne in Deep Cover to Johnny Depp in Donnie Brasco. Mazur's wife Evelyn (Juliet Aubrey) wants this to be his last job, and becomes shocked and frightened when her husband goes dark to keep his cover from being blown.
One of the strengths of film in general is the ability to show rather than tell, something "The Infiltrator" forgets until its finale.
Though he's playing two roles, Bryan Cranston always seems to be playing Bryan Cranston, and when he does go dark it's not as shocking as it should be, since we've seen him as Walter White/Heisenberg on Breaking Bad.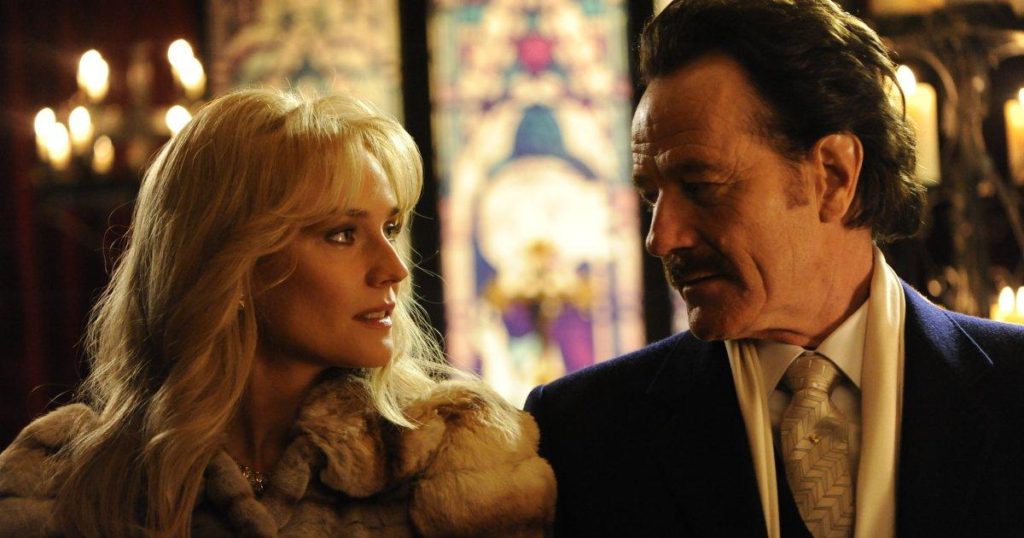 As Agent Kathy Ertz, The Infiltrator features Diane Kruger's best work since Inglorious Basterds. Ertz is capable, whip smart, and fearless. Watching her work undercover as Mazur's fiance is dazzling, and she brings a level of tension to the film that is otherwise absent.
One of the strengths of film in general is the ability to show rather than tell, something The Infiltrator forgets until its finale (at a wedding, no less!). Most scenes exist to tell us what is happening now, what just happened, and what the characters think will happen next. It's difficult to convey tension when your film is comprised of talking heads, no matter how interesting the story is you're telling.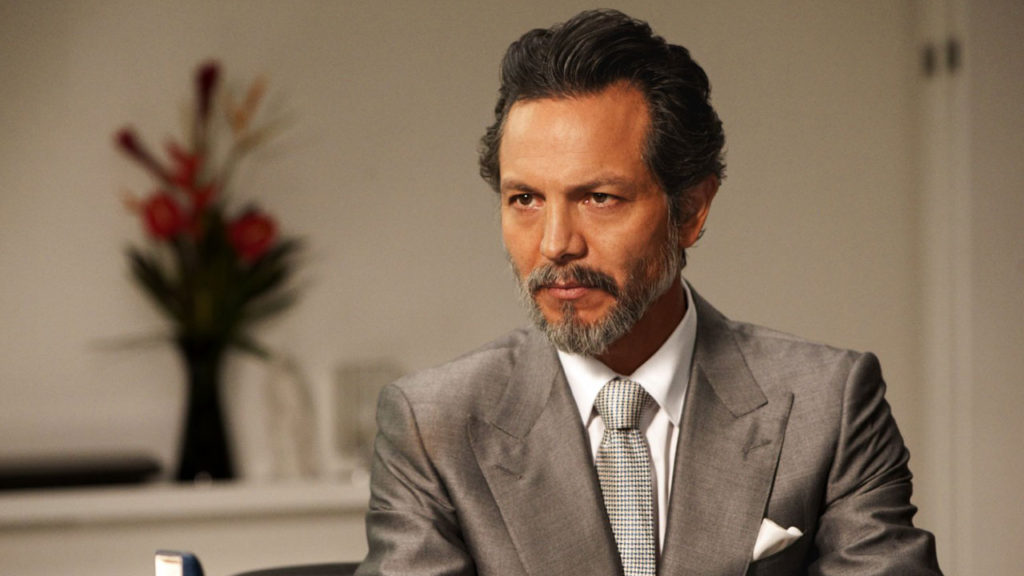 And it is an interesting story! Mazur and Ertz become close with Alcaino (Benjamin Bratt, turning up the charm) and his wife Gloria (Elena Anaya), and it's easy to see how conflicted one can become once going undercover.
The high stakes act of pretending should make us hold our breath wonder if/when our heroes will be discovered. With all of the exposition, talking heads, and workmanlike montages, The Infiltrator is far too boring of a film given its subject matter.
Cranston was nominated for an Academy Award for his work in Trumbo, but I still can't help but feel he has not successfully made the transition from television to the silver screen. Perhaps his work in the upcoming Power Rangers film will change my mind.