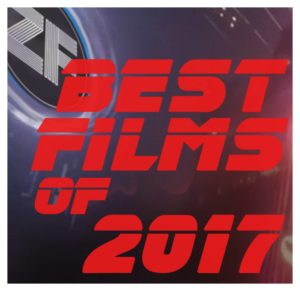 After nearly 150 films, it all comes down to a top ten list that are meant to represent the "best" of 2017.  Given how subjective such lists are, this is really more of a reflection of the ten films that impacted me the most, while excelling in narrative, characters, costumes, set designs, visual effects, and all of the other things that go into crafting a film that will be remembered long after it leaves the theater, or nowadays, the streaming platform.  While my list is numbered and ranked, the fact is that 2017 was such a strong year for film that any of my top 10 could easily swap-spaces on this list with any other film, on a different day.  So without further ado, I give you my "Best of 2017" list: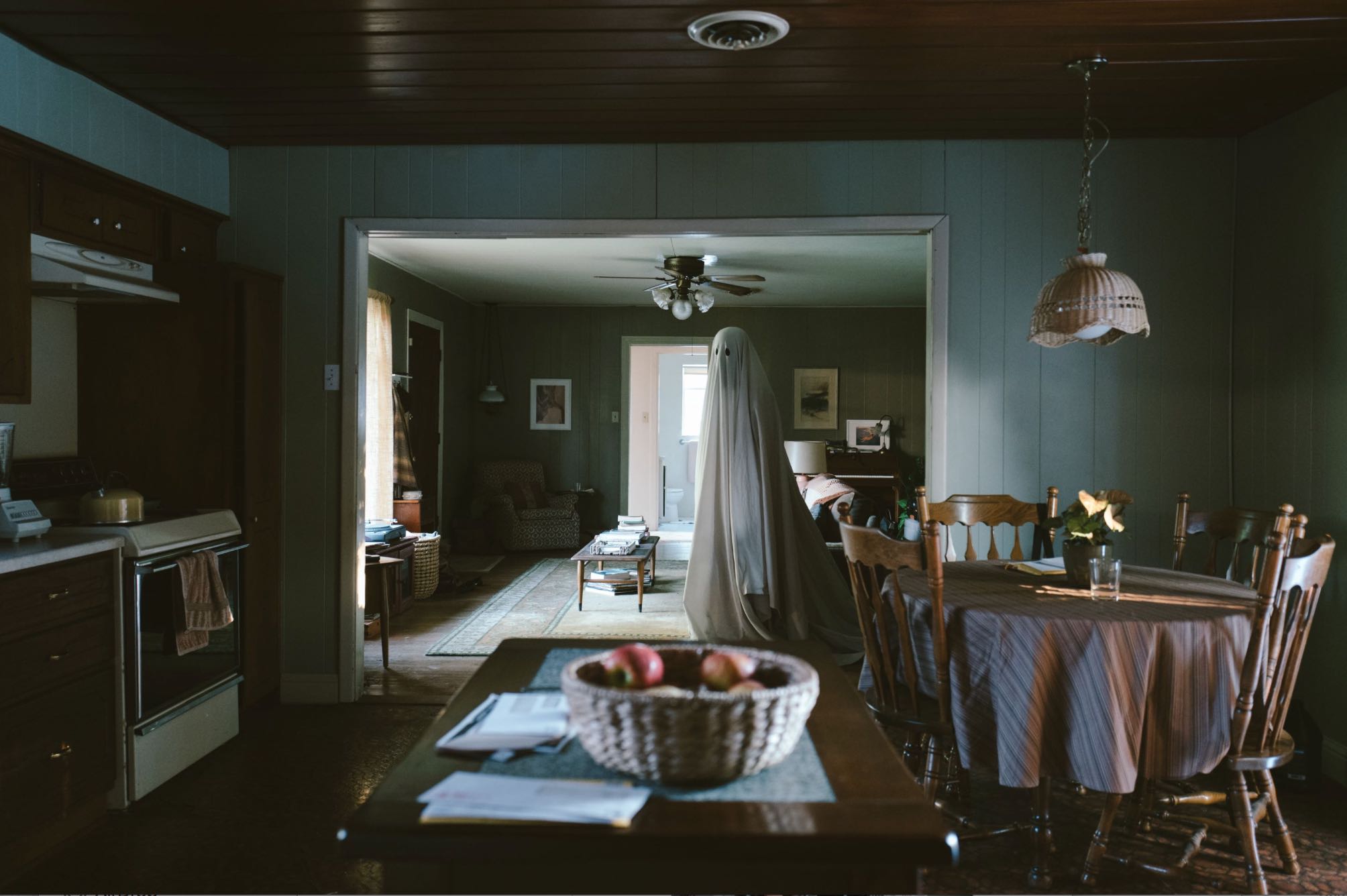 Hauntingly beautiful.  In my review of the film, I stated, "A Ghost Story will prove that it is a complex, rewarding, and beautiful story of the significance of a life lived in view of the eternal", and that description seems to still be a sentiment that I feel about this film, months after seeing it.  It will be a difficult film for many, whether that is because of the subject matter of death and loss, or it may be due to the fact that Director David Lowery lets his camera's eye linger on scenes much longer than some might feel comfortable with.  For those who are willing, A Ghost Story will challenge and encourage the viewer about the power of what it means to leave a legacy while presenting that story in one of the most beautifully shot films of the year.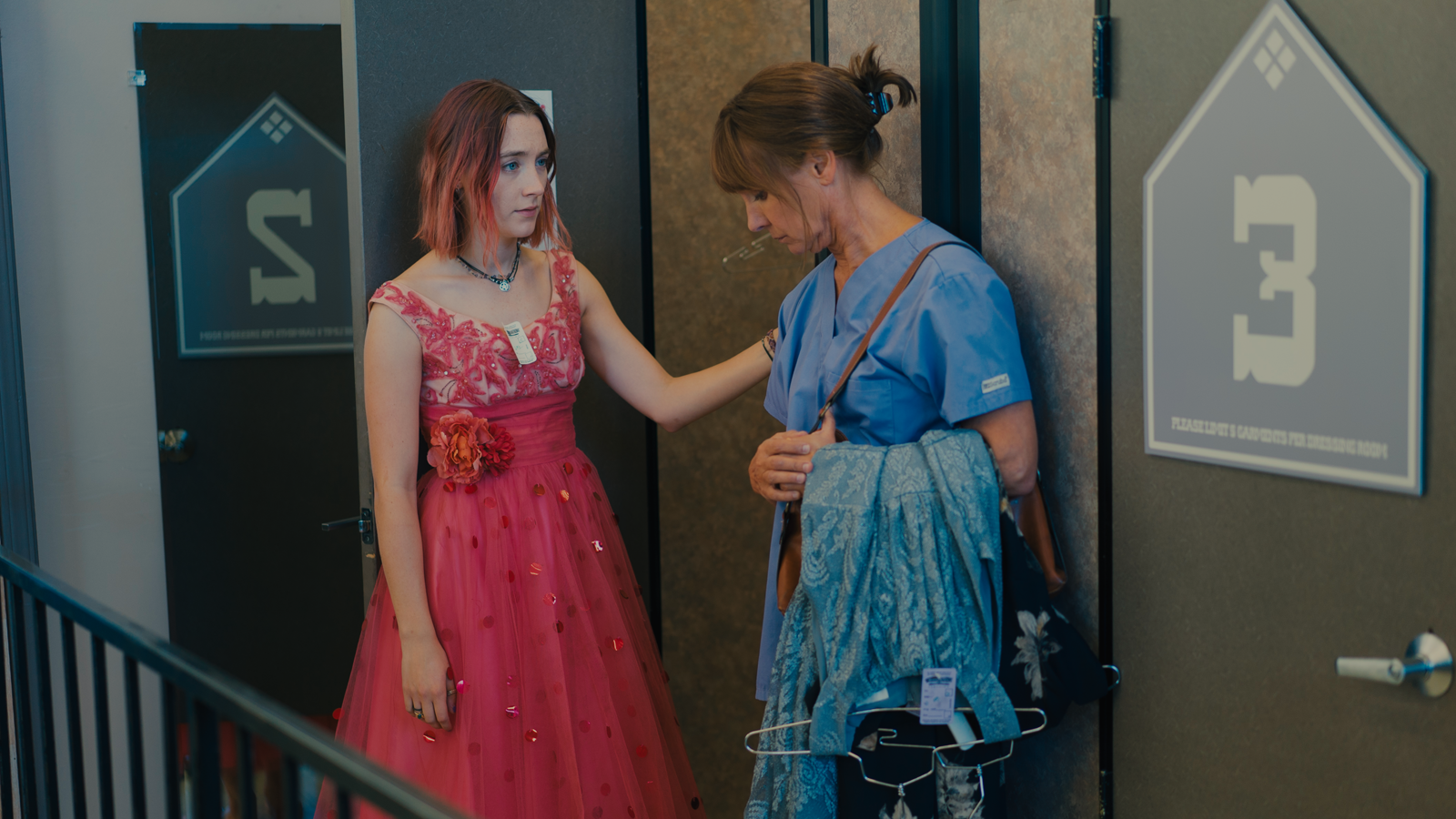 Greta Gerwig has delivered the best comedy of this year, and perhaps many years in her debut solo directing effort, in which she also wrote the script.  What adds to Lady Bird's brilliance is not in how profound any of this story is, serving as an autobiography of sorts for the director, but in how effortless it all seems.  The dialogue sounds completely natural to the world we all live in, and not something contrived for a film that thinks itself clever.  Each scene has a feel of something familiar, even if it does not reflect our own experiences.  It achieves great laughs, and immediately provides some of the most touching and heart-wrenching moments in the very next frame.  This film may be the best complete story I saw all year.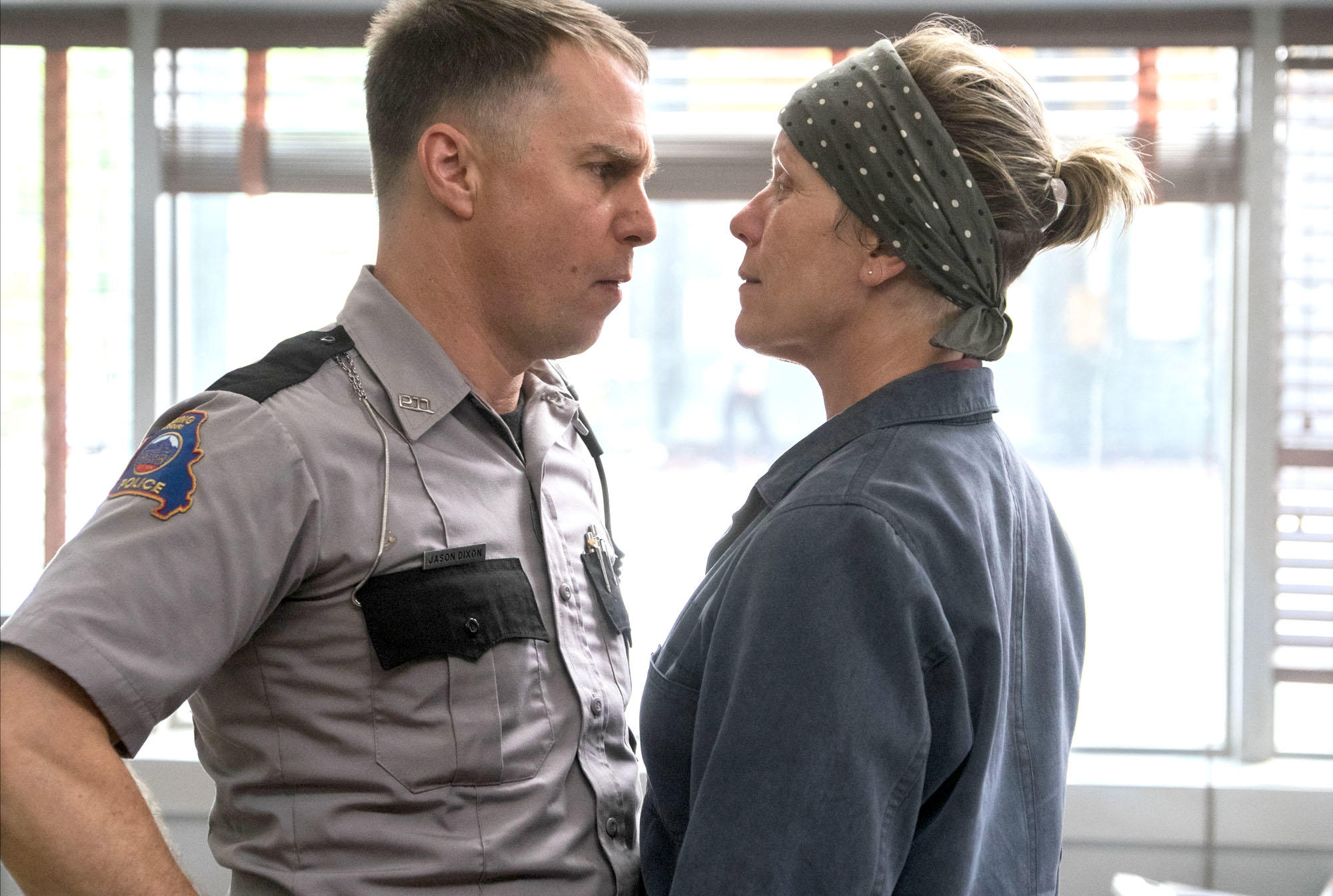 From the performances of the extremely talented cast, to the dark and tragic story, to the jarring violence, and unexpected comedy, Three Billboards Outside Ebbing, Missouri resonates and succeeds on so many levels.   What will be remembered the most is Frances McDormand, Sam Rockwell, and Woody Harrelson, each giving career performances, where surely someone will walk away with an Oscar.  Played against the backdrop of the events of our culture, this story will resonate for years to come, while also standing alongside some of the best films of the Coen Brothers, whose films are an obvious comparison to what writer/director Martin McDonagh has created.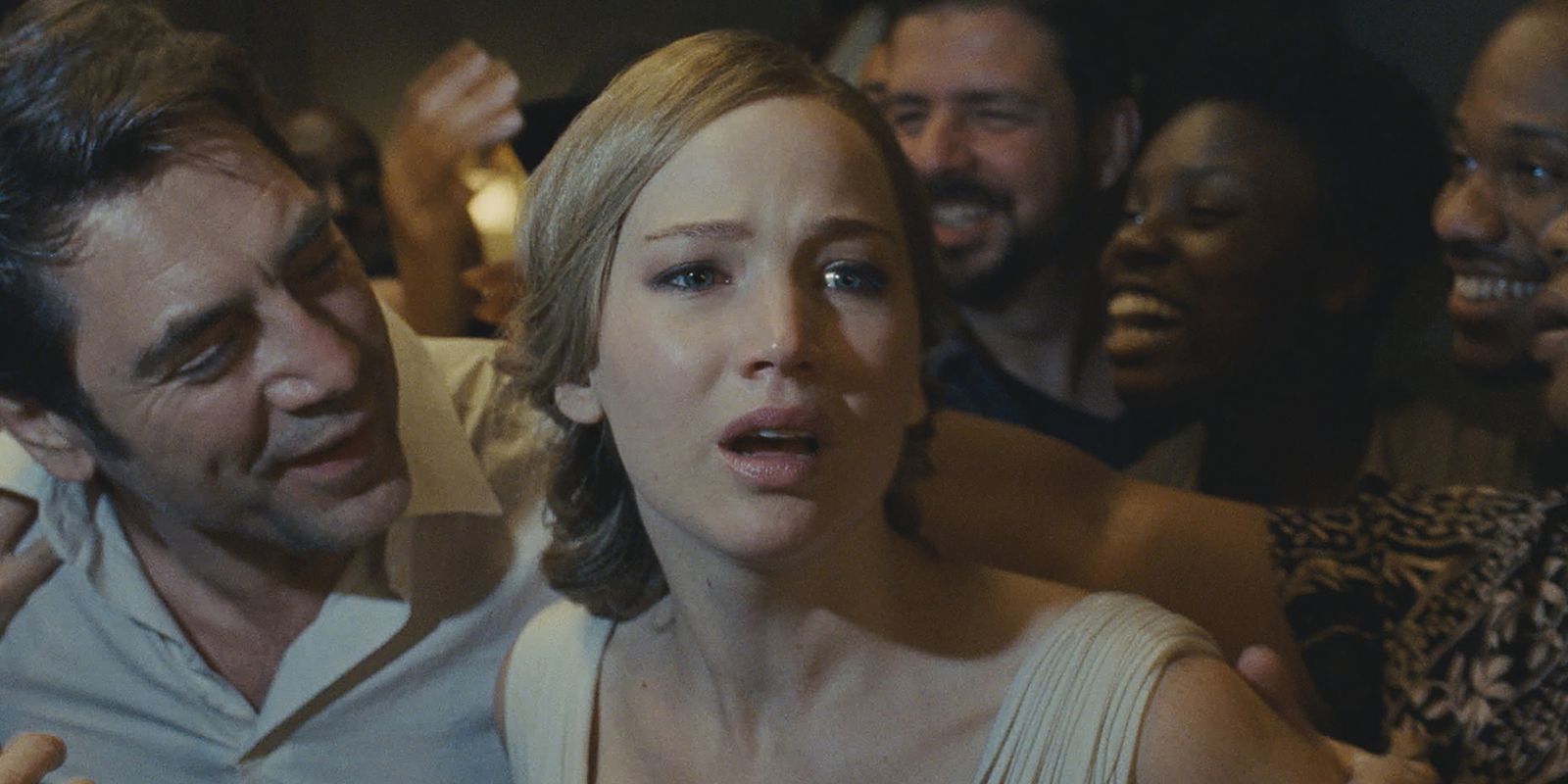 This film is not for the masses.  You will either love this film, or you will hate it with such a passion that you long to wipe it from the face of the earth.  Controversies aside, Mother! may be the most ambitious project a director has ever attempted.  The first portion of the film plays as a home invasion story as a mysterious couple that slowly take over Jennifer Lawrence and Javier Bardem's peaceful life in their isolated home.  Towards the end, it becomes the chaotic frenzy of the escalating madness at the end of The Beatles' A Day in the Life, before crashing down in a single chord of rebirth, causing viewers to question how both pieces of this film fit together.  Others, however, will see the beautifully ambitious Biblical allegories and politically charged commentary on humans' complicated relationship with creation.  Not for the fainthearted, but so rewarding.  Darren Aronofsky has created one of his best films.
Not only did Denis Villeneuve take on Ridley Scott's iconic dystopian world of 1982's film, Blade Runner, but he is able to maintain its look, feel, tone, and textures while creating something unique and original that stands on its own.  This may be the most visually awe-inspiring film of the year, as cinematographer Roger Deakins helps create this richly dark and futuristic world in every frame.  While viewer's mileage will vary by their experience with the original, and their willingness to spend three hours immersed in this world, it is the rare sequel that exceeds the original in nearly every way.
This was the first film I saw last year that I knew had a shot of being at the top of my end-of-the-year list.  Taylor Sheridan wrote Sicario, and Hell or High Water, and steps behind the camera for this third script that may be the best of the three.  Given that the Weinstein Company produced this film, you will not see Wind River mentioned on Award nights, but it is one of the best films of this year.  Jeremy Renner and Elizabeth Olsen are compelling, while the real-life plight of native American peoples who are continuing to suffer under the effects of U.S. policies are brought to center stage, especially those of women.  Like Sicario and Hell or High Water, Wind River brings a gritty, and powerful climax to the story after an intentional dramatic build.  Hopefully, people discover this film on video and streaming.
A great soundtrack married with an adreneline-fueled story gives audiences one of the most fun films of the year. A passion for this film goes back nearly 20 years for director Edgar Wright, and the love he poured into it protrudes from every corner of its frames.  As wonderful as his Cornetto Trilogy is, Wright has crafted one of the most satisfying films of his career.  What is essentially an "action-musical", given how each song on the soundtrack is integrated into vital parts of each scene, Wright also crafts a script that showcases the under appreciated talents of Jon Hamm and Jaime Foxx, and can even cause you to look past Kevin Spacey's sickening personal allegations for a couple of hours to enjoy the pedal-to-the-metal love story between Ansel Elgort and Lily James, and a film director that rivals James Gunn in terms of "best use of songs" in each and every scene.
Pixar has again delivered an emotionally satisfying, visually beautiful animated story that pulls on the heart strings, while delivering loads of fun in the process.  Incorporating the rich cultural traditions of Mexico's Day of the Dead, with a color palette and computer animation that is second to none, Coco is a crowd pleaser with a depth of feeling that is not in any way diminished for the sake of being a "kid-movie".  With an original story that is not a sequel, Pixar has created a world wholly unique that both kids and adults will want to experience over and over.
Again, controversy will abound for this film, but not for the same reasons as Mother! or Three Billboards Outside Ebbing, Missouri might deserve.  This controversy revolves around how a brave director like Rian Johnson took his love of Star Wars and destroyed the notion of what a Star Wars film has to be, while beautifully holding to the nostalgia and story of the original trilogy.  His treatment of the newer characters established in Star Wars: The Force Awakens create some of the most developed character arcs of any of the seven films before it, especially the duality between Rey and Kylo Ren.  While the absence of Harrison Ford is felt, and the sad final appearance of Carrie Fisher is realized, even if Princess Leia was left very much alive by the times the credits roll, The Last Jedi gives us the best Mark Hamill performance we have seen in a galaxy far, far away.  My only hope is that his Luke Skywalker returns much like Obi-Wan did in both The Empire Strikes Back and The Return of the Jedi, albeit with an expanded role, now that Yoda has shown us the potential that "force ghosts" can have.  While many fans might be divided, I loved this chapter in the Skywalker saga!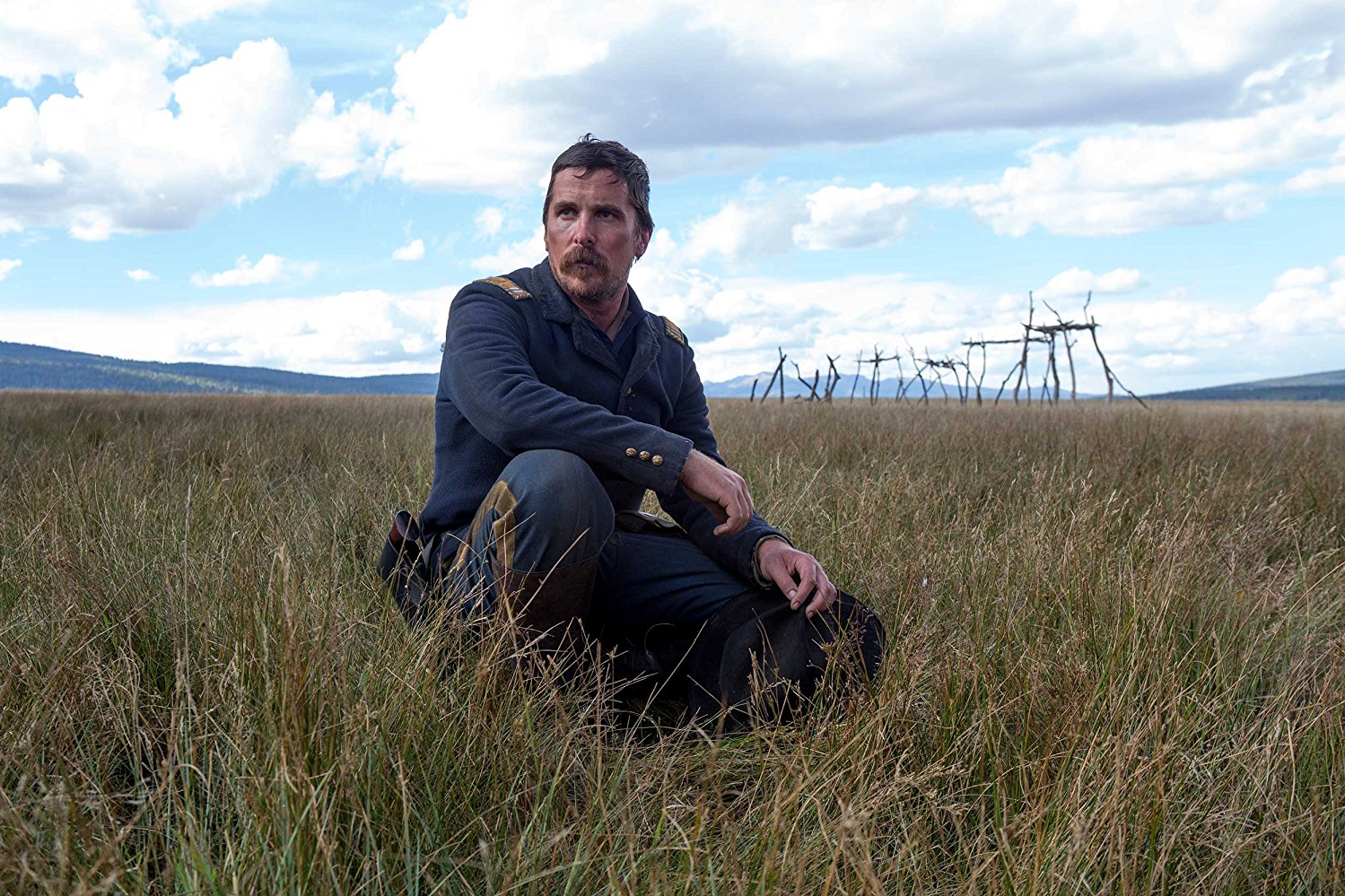 The longer I think about this film, the stronger it grows in my mind as being one of the best westerns we have had in many years.  Following a brutal opening scene, director Scott Cooper, uses our own prejudices to create tension between Christian Bale's U.S. Cavalry character, and that of Cheyenne Chief Yellow Hawk, played wonderfully by Wes Studi.  With a title of Hostiles, the film questions which one is the true hostile, and which one is not.  Given our own view of the brutal opening, as well as our own cultural biases, will determine how we answer that question, and whether that accusatory finger of who is hostile or not points back to us in the process.
Films that were in discussion for this list (in no particular order):
The Killing of a Sacred Deer, Molly's Game, The Post, I Tonya, Dunkirk, Good Time, Logan, The Big Sick, City of Ghosts, Dina, Brigsby Bear, The Villainess, I Am Not Your Negro, It Comes at Night, Get Out, Mudbound, Okja, All the Money in the World, Phantom Thread, Call Me By Your Name, The Autopsy of Jane Doe, Colossal, The Zoo Keeper's Wife, The Shape of Water, Darkest Hour, Detroit, Hounds of Love, The Lost City of Z, War for the Planet of the Apes, Buster's Mal Heart, The Florida Project, Brad's Status, and Film Stars Don't Die in Liverpool.
Films Not Seen for Consideration:
Ava, The Disaster Artist, Last Flag Flying, Maudie, Obit., and Downsizing.
Worst Films of the Year (in no particular order):
A Cure for Wellness, Fist Fight, Snatched, Rough Night, Despicable Me 3, Valerian and the City of a Thousand Planets, Friend Request, The Snowman, Transformers: The Last Knight, and Fifty Shades Darker.