TOP 10 LIST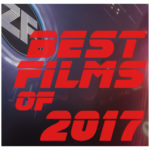 I am a television fanatic and as you probably know, there's a lot to watch on TV nowadays. Lately though I have been trying to make it out to the theater every week and I am proud to say I have seen more movies this year than ever before. What a year for me to start! So many films of 2017 resonated with me and my "Best 10" list could have amounted to a wide array of films.
Here is the truth: I engage with media to connect to the characters. I gravitate toward films that are timeless, that I can watch again and again. This typically occurs when the story is particularly touching/moving/worth reliving, etc. I find that these better stories are where characters start from a negative/medium place, and against the realm of all possibility, in the face of hopelessness, they prevail and find clarity, coming out all the better from the bad experiences. This communicates to me (or rather, the audience) that times may be bad now but they will get better.
Of course some of this is the hero's journey. The movies I chose to include below are films that speak to this, that speak to empathy. If nothing else, I hope this list encourages you to make it out to the theater a few more times this year. Because the stories, especially those that are untraditional and highlight the unseen, need to be watched and discussed, particularly in today's world.
Enjoy and tell me what you loved in 2017.
-Madeline
The Shape of Water (Guillermo del Toro) 
BEST FILM OF THE YEAR
Whether you loved Guillermo Del Toro's previous films or were afraid of them (both described me as a teen) everyone should watch this film. It's suspenseful and lovely and timely and warm… I can't wait to see it again and again. I am also not embarrassed to admit that I cried multiple times in the theater (a total of three). It was such a unique and moving movie experience; to see marginalized people find their voice in such an artsy, fantastical-sense sort of way… I can't stop thinking about it. If you like Beauty and the Beast, this version is better (though, I do love Dan Stevens).
Lady Bird (Greta Gerwig)
FAVORITE COMEDY
This movie is a story about me and my mom. It could be about you and your mom or dad. Your son or daughter. Aunt or uncle, friend or foe. This is a coming of age film that combines humor and heartbreak that anyone can relate to if they are human. It is also my favorite comedy of the year.
Get Out (Jordan Peele)
FAVORITE HORROR/SUSPENSE
My favorite suspense/horror film of the year that just happens to be a comedy too is Get Out. If you still (somehow?!) don't know anything about this film I encourage you to go in to it blind. Then watch it again. It won't be the same the second time through. Kudos to Daniel Kaluuya and Allison Williams for their great performances.
Amid controversy that I respect (racist and dangerous cop does not deal with that aggression nor are there black characters that are given agency in this film) I do think this is a movie worth seeing on the simple basis that it demonstrates people are capable of change. There can be really bad, hateful people in this world but that's not all they might amount up to. Or rather, it doesn't have to be. But oh, how so important are our choices and actions. Frances McDormand delivers a perfect performance (though if my girl Meryl Streep wins another Oscar this year I'll understand).
Kong: Skull Island (Jordan Vogt-Roberts)
FAVORITE ACTION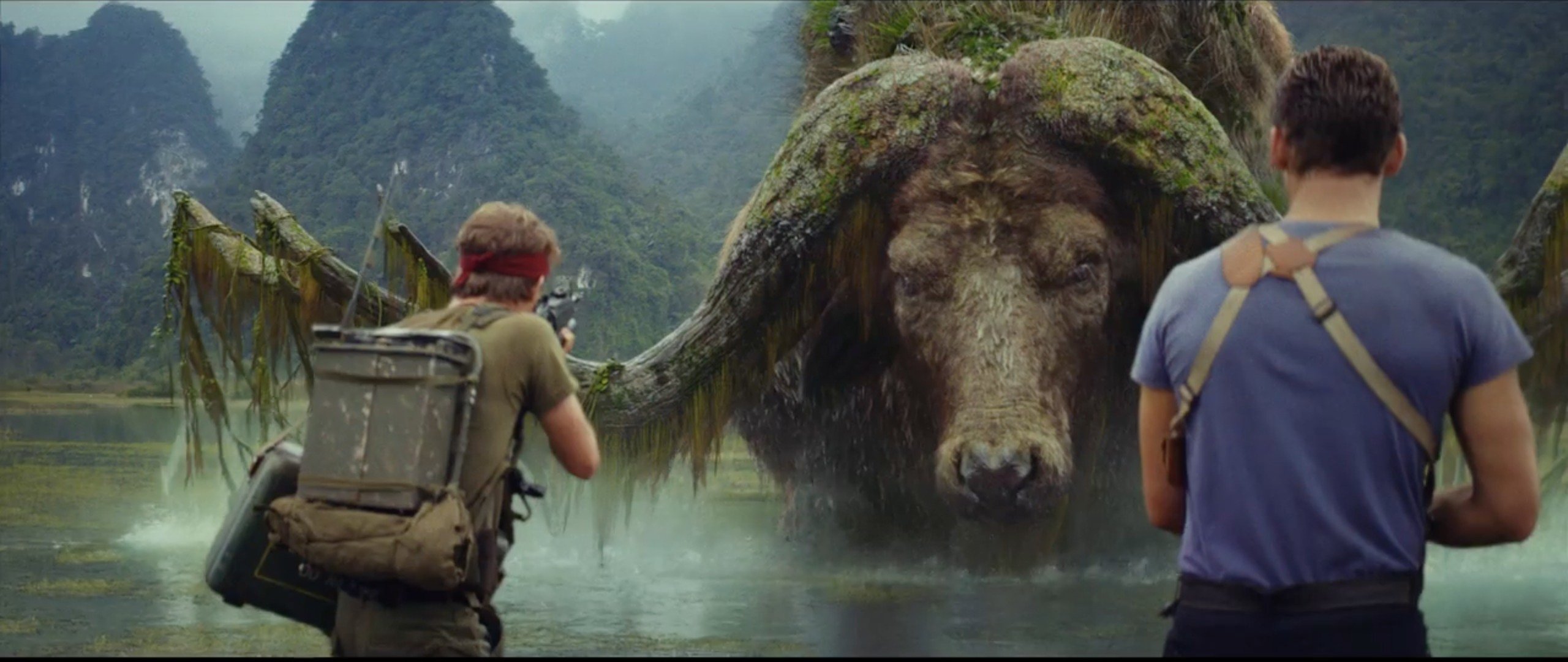 This KONG movie wins my favorite action film of the year as it's a funny, magical, and exhilarating ride the whole way through. The cinematography is stunning and various action sequences help to hold your attention for its full 118 minutes. Watch for an adventure.
Other 2017 Favorites:
The Post (Steven Spielberg)
Meryl Streep (my girl) and Tom Hanks play Katharine Graham and Ben Bradlee respectively, as the film follows their harrowing decision toward fighting for the first amendment and risking jail as well as their professions. Based on a true story, (so hopefully I won't ruin any of it) there is something so fantastic in watching journalists "stick-it" to a bunch of businessmen and strive for truth, something obviously still so important in today's world.
A romantic comedy film where one partner goes into a comma for half the movie's duration and it doesn't suck! Based on the true story of actor/comedian Kumail Nanjiani and his now wife Emily V. Gordon, (spoiler, she survives!) this is a truly moving comedy that does what other romances so often don't and focuses on rather the worst parts of a relationship then builds on the story from there.
LET ALONE THIS MOVIE SHOULD BE ENJOYED FOR JUST FOR THE FIRST 20 MINUTES OF AN ALL WOMEN WARRIOR SEQUENCE OF AMAZONS! (Calm down Maddie…). Anyway this action packed movie directed by Patty Jenkins deserves all the worthy praise it's already and continues to receive. Gal Gadot excels in the role of Diana, Wonder Woman.
IT (Andy Muschietti)
Have you read the book? I have but it's like 55 hours long (now on Audible). And don't get me wrong, the 1990 miniseries movie is good but this newest version is pretty spectacular. It honors the book and the character's friendships that ultimately help them overcome fear and self-doubt, making for quite a captivating film in spite of the jump-scares. Of course, it helps that the movie franchise has been split into two movies (the adults will fight IT again in 2019), leaving more room to explore the full book. The child actors really shine in this 2017 version, bringing Stephen King's wonderful story to new heights.
Over the holidays I saw this movie as well as A Christmas Carol on the stage. Perhaps I'm biased, I do love a good christmas movie but around the holidays I'm used to watching the movies of my childhood… The Grinch, Home Alone, and of course, It's A Wonderful Life. I'm excited to add this new film to my holiday-watching lists. The Man Who Invented Christmas takes an untraditional approach to storytelling, honoring the character creations of Charles Dickens, writer of A Christmas Carol novel. The film focuses on Dickens thought processes towards creating this new novel after several of his other writing attempts have flopped. The performances of both Dan Stevens and Christopher Plummer make this movie a particularly satisfying watch.
Omissions/Films I plan to see ASAP: The Florida Project, Wind River, Call Me By Your Name, Dunkirk, Phantom Thread, I, Tonya