Directors: Antonio Santini and Dan Sickles/2017
Dina Buno is not a character that has been written for the screen in the new film Dina.  Rather, the film which is being billed as a "real-life romantic comedy" is in fact a documentary that features the real-life individual Dino Buno. As the camera follows her life,  we find that hers is a life that is for more interesting and complex than any character like her could be if she was simply a character in a written script.
While a documentary, Dina is edited much like a conventional film so that it follows a very set narrative which is how Dina is preparing for her marriage to Scott Levin.  Both Dina and Scott have been diagnosed on the Autism spectrum, with each one seeing that autism manifest itself differently in the personalities and how they process their experiences, and their social interactions.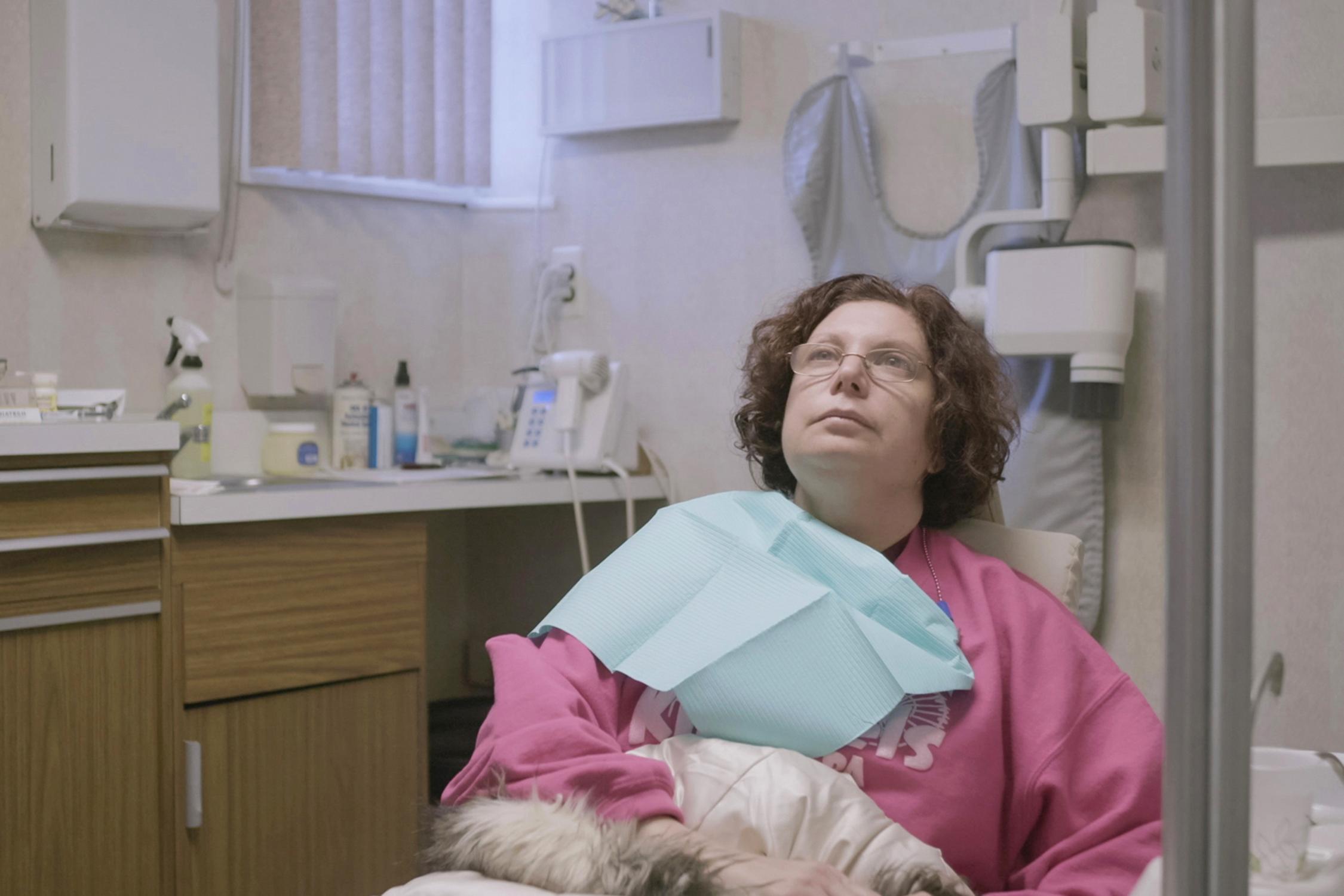 Scott is a greeter at Walmart, and spends much time on the bus traveling to and from work.  He still lives at home, despite being in his late 30's to 40's.  Dina claims to be 48, and throughout the film reveals little bits of her story.  Once married, her husband unexpectedly died.  She then began dating other men, many of whom she met through the Abington Aktion Club at the local Kiwanis International center for developmentally disabled adults.
To say that their relationship is unconventional would be an accurate statement.  To say that it is atypical would be to miss the mark completely.  Theirs is a very typical relationship.  They are affectionate and loving towards one another, but also have petty arguments about what annoys them about the other.  As they prepare for their upcoming wedding, we see them discuss everything from expressing themselves sexually in their future marriage, to how to figure up their finances with their combined income of his salary, and her disability checks.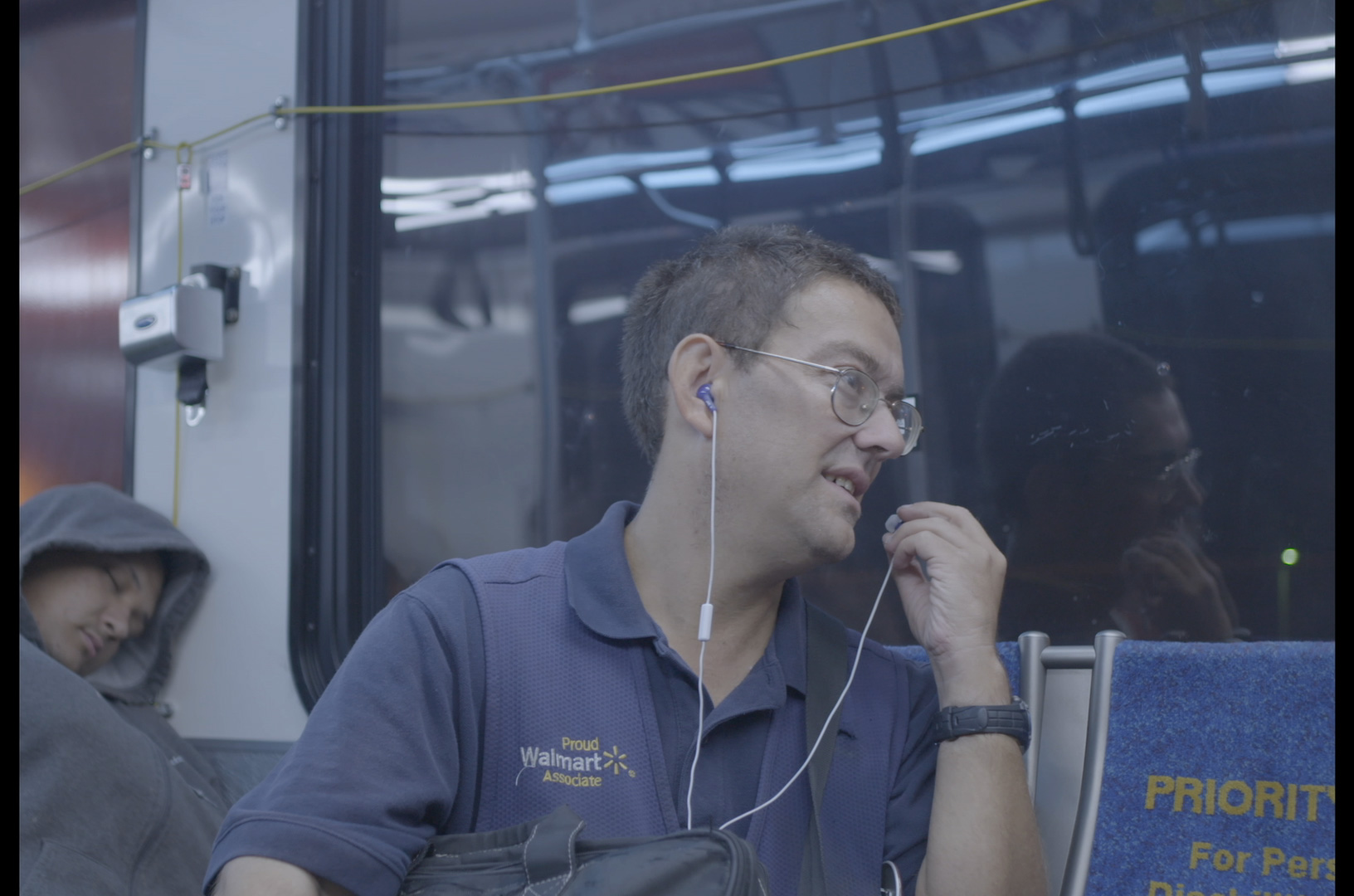 There are discussions on how to fix her hair, to picking up his suit.  And while all of this seems to be very mundane details of everyday life, Dina is compelling viewing all the way through.  As the film opens up, a quiet tension builds as we learn some of the horrific events that Dina has overcome in her life, culminating in a chilling, and heartbreaking 911 call from years earlier that document an assault on her at the hands of former boyfriend that almost cost Dina her life.
The film is all shot in the Philadelphia area where Dina and Scott are from, apart from a trip to Atlantic City that they take, showcasing the city, which really feels like a character in this film as you experience various Philadelphia citizens that interact with Dina and Scott on the bus, at restaurants, or the Diner that serves as their wedding venue.
Though while the city aesthetic helps color the story to capture the backdrop of these individuals, especially through the directors wide-angled lens framing to showcase Dina's interaction with her environment (part of her charm), this story is owned by its main star.
Director Dan Sickles had attended school with Dina years ago and had reconnected with her following his return home after filming his feature debut "Mala Mala" with co-director Antonio Santini.  Knowing her complete story and history after talking with her, the co-directors simply turned on the cameras capturing everything, and with their editor Sofia Subercaseaux shaped the story so that it had the various dramatic arcs, and so they could slowly control the reveal of the horrific events that affected Dina years earlier.
Later, even actor Michael Cera, who had attended an early screening of the film, wanted to get involved and wrote a song for the film, as well as handled its score.  The subsequent video featured both Dina and Scott along with their friends from the Abington Aktion Club.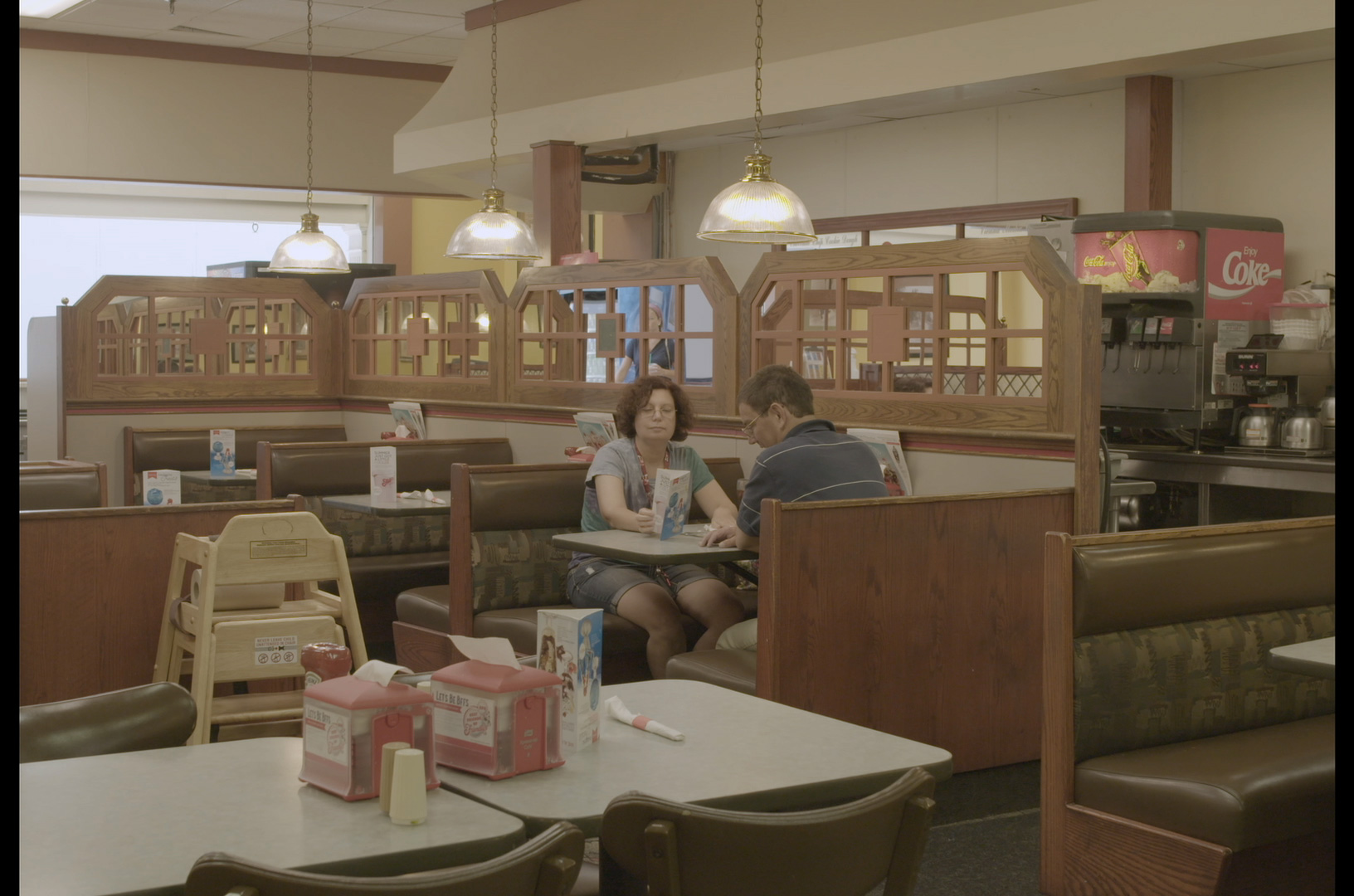 The great thing about the film is that despite any tragedy in Dina's past, she is constantly hopeful, upbeat, and infectiously contagious in her optimism.  Her and Scott's relationship is a great contrast of background experiences that works because each person's strength helps their partner's weaknesses.  He is emotionally awkward with intimacy, often failing to wait for Dina when they walk together, or wanting to cuddle.  She has been married before, and as she says, "been around the block" and wants more intimacy.  He is willing to try harder, and self-deprecatingly will assign any area where he is deficient to his Asperger's diagnosis saying, "its just an Aspy thing".
The naturalistic approach to the filming creates a really enduring feel that allows a story to unfold in a way that feels authentic, which it is. It doesn't seek to help audiences understand autism spectrum disorder, or have any agenda except to showcase this couple, their experiences, and their community of friends and family.  Through their authentic day to day lives, you will no longer see whatever labels they may wear through their diagnosis, and instead you will see that in spite of any differences we all have, we are all part of the human race, and that is a beautiful thing.
This is a rare and unique film that should found out and cherished.  For those in the Houston, Texas area, Dina will be playing at the Alamo Drafthouse and Houston 8 Theaters (formally Sundance Theaters downtown).  It will also be playing at certain theaters in other markets.