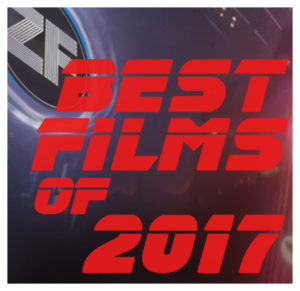 What an embarrassment. An embarrassment of riches, that is!  2017 had so many excellent, top-tier, wonderful, provocative, enjoyable films, that any given critic's list can't help but be embarrassing for what's not able to be included. I've seen no shortage of 2017 films, and there are many, many titles that I wouldn't want to do without. This list, however, reflects my own crème de la crème selections. At this moment, anyhow. And come to think of it, I'm not embarrassed about it at all.  Here are ten outstanding movies of the past year:
A Ghost Story, as one might expect, begins with death. As the camera finds "C" dead at the wheel of his car, the victim of an accident just beyond his own driveway, any such feelings of loss on our behalf are considerably more scarce. In the fleeting moments we're given to spend with Casey Affleck's character before he becomes a Charlie Brown-style bedsheet apparition, he isn't molded as anyone necessarily warm or endearing. It's only through the grieving of Rooney Mara's character – something we at times join her for in real time – that we are let in on the impact of the loss of this man. While the odd and random time-hops director David Lowery eventually gets to taking with A Ghost Story are as compelling as they are confusing, they are merely an in-keeping formal leap for the medium itself. Thematically, the zigs and swerves it takes into nihilism, not dissimilar to Lars Von Trier's Melancholia, cannot be dismissed as empty, pretentious existential handwringing, on account of it's about something painfully internal. Although never articulated, A Ghost Story communicates that the longer an Earthbound spirit lingers, the less temporal it becomes. Yet, the place still matters. Memory of why it matters fades, yet… it matters. The point has something to do with life. The execution has something to do with cinema.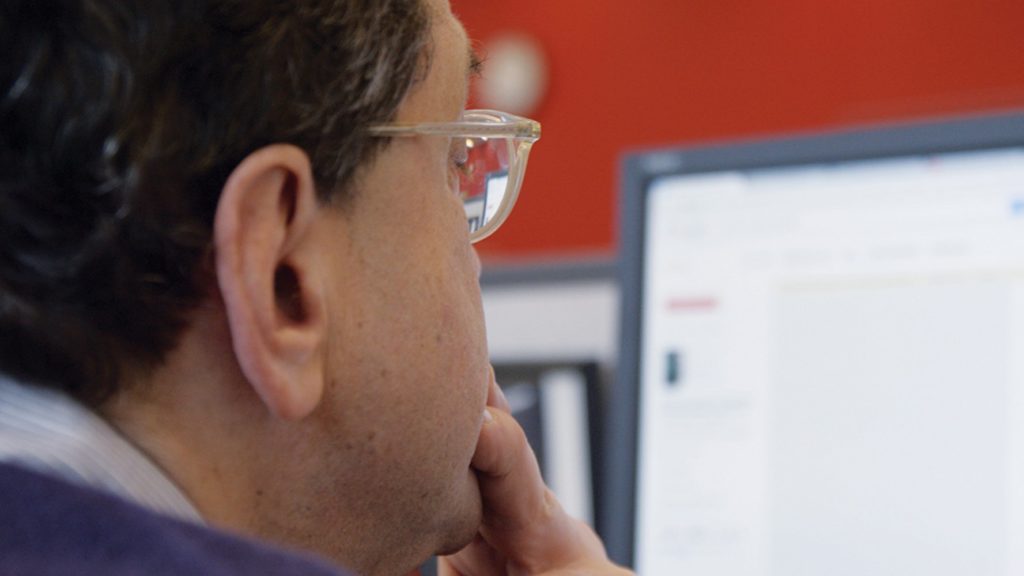 A beautifully crafted documentary on the professional obituary writers of The New York Times. By focusing on this one topic, this small and quite exclusive group of writers, Obit. gets at a myriad of larger things. Per filmmaker Vanessa Gould's directorial take, the Times obit writers reconcile our world by taking one final comprehensive look back at those who influenced it most profoundly. Provocative, engaging, and fully invigorating, Gould has crafted a film for the archives. If there's a finer documentary about the art and process of writing, I don't know what it is.
What's left to be said about The Last Jedi that hasn't already been said in the past few weeks, since the film opened? When critics emerged euphoric over Rian Johnson's daft handling of the eighth episode in the Skywalker saga, the dark side of fandom was unforeseen. But, unlike a previous millions of voices crying out in pain, these have not been suddenly silenced. Our only hope is that in time, these dark forces will come around to the light. The Last Jedi, though imperfect, is, thematically, the Star Wars film we need. Technically and artistically, it's the best of the new bunch. Saga-wise, it's brazen but in step. For the first time since the Disney acquisition of Lucasfilm, there's a true sense of beginning-to-end cohesion within the screenplay, and it translates to the screen. A movie of subverted expectations and odd reassurances, with as many surprises as any film this year, The Last Jedi might be just the beginning of a much bigger galaxy. (Could it be that the much-derided casino planet plot-line will prove to be the most important part of the film…?)
4.  Last Flag Flying
In terms of sequels, Richard Linklater has been on a bit of a spiritual kick lately. There may not be a lot of praying, but the confessional aspect is all there. His autobiographical bit of raucousness from the previous year, Everybody Wants Some!!, was described as a "spiritual sequel" to his enduring 1993 nostalgia-fest, Dazed and Confused. Now, another spiritual sequel, this one to a film not his own: Hal Ashby's 1973 The Last Detail. Replacing Jack Nicholson, Otis Young and Randy Quaid, formerly a group of sailers taking the latter one to the brig, are Bryan Cranston, Laurence Fishburne, and Steve Carell, re-imagined with different names, and now, inactive Marines. Tragedy re-unites them for a road trip, but rekindled camaraderie during the Bush-era "War on Terror" keeps them going. Learning to choke back pride and even "print the legend" when it's best to do so are central to this beautifully told tale of male bonding and enduring friendship among three very different men.
Contingent upon overt symbolism, murky metaphor and twisted allegory, Darren Aronofsky's outwardly-nightmarish mother! proved to be as divisive as it was avoided. Home invasion by way of environmentalist theology, without fully committing to either Earth worship or God worship, mother! is, if nothing else, the caffeine-addled lucid fevered decompression of the guy who'd just made Noah. Aronofsky's fascinating track record as a filmmaker is reason enough to visit mother!, as is the effective presence of leads Jennifer Lawrence and Javier Bardem, two actors who consistently elevate most anything they show up in. But the true power of this unforgettable work is the impact of its viscera and unrelenting horror climax… and the uneasy hope it somehow leaves us with.
6. Ava
Despite this 2017 Cannes Award winner's explicit sexual charge and focus on crime and loner-ism, the French Ava is unmistakably a feminine work. The debut feature film from writer/director Léa Mysius, her voice is immediately sharp, bold, compelling and impossible to turn away from. Uncomfortable, unresolved and decidedly challenging, this French tale of wayward youth edging through darkness is the most brutally honest and confrontational female coming of age story this past movie year.
Far from fluid and inconsequential as its title may suggest, Guillermo Del Toro's The Shape of Water is a class act. The great Doug Jones, in an entirely physical performance, plays the iridescent and scaly "amphibious man" who literally gets paramour Sally Hawkins all wet. It's The Creature From the Black Lagoon laid upright, but not gutted. With a screenplay assist by Vanessa Taylor, The Shape of Water emerges as Del Toro's most mature and cohesive visual marvel of a dark fairy tale yet.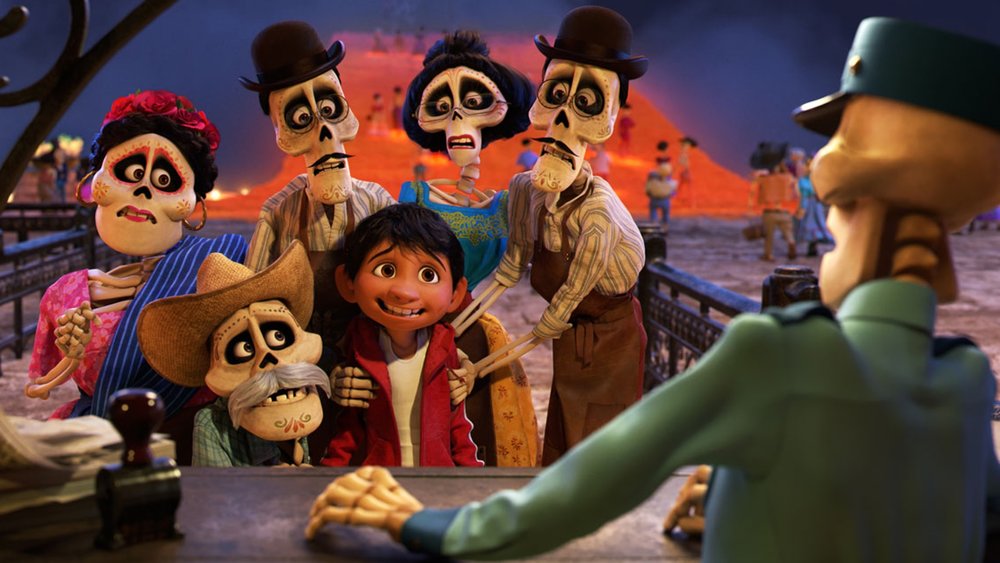 Remember Pixar? Not the over-exposed generator of its own computer animated sequels that's it's given way to in recent years. I'm referring to the company that has been the Great Creative Beacon of Yore, renderers of new and original adventures. All immaculately rendered, deeply touching, a bit profound at times, and, of course, fun. That is the Pixar that has risen up and yielded Coco, directors Lee Unkrich (Toy Story 3) and Adrian Molina's luminous and music-filled fable of family and selflessness amid the Mexican Land of the Dead. Full of life and beautiful verve, Coco is all the proof we need that the Pixar that's gone before isn't gone nor forgotten.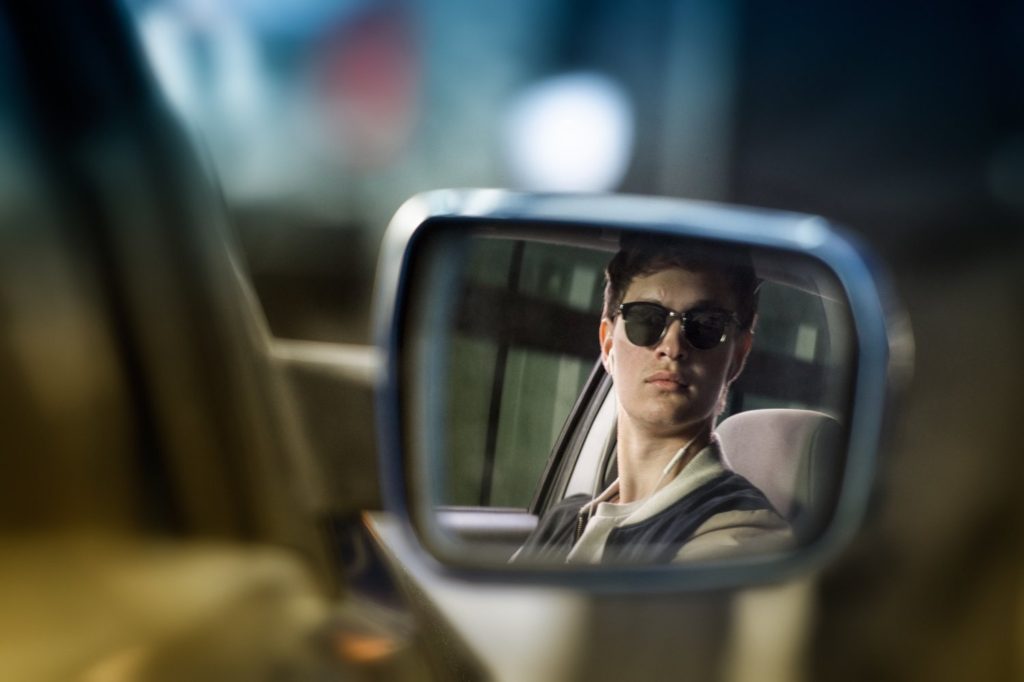 Baby Driver does for cars and rock n' roll what Scott Pilgrim did for video games and teen angst. Toss in a rightful dose of genuine pathos, and is it any surprise that we just might well be talking about director Edgar Wright's best film yet?  It's dizzying to imagine the level of exactitude that Wright's cast and crew had to nail down in order to make this rock n' roll film feel so effortless, so of it's moment. As is the case with all of the director's films, the frames are packed with details, references, minor gags, and asides. For this reason, and so many others, this music-driven action/comedy demands multiple viewings. Coming and going are Ansel Elgort as Baby and Lily James as Deborah, as are big-name co-stars Jamie Foxx, Jonn Hamm, Jon Bernthal, and Eiza González. They tear all over Atlanta, pulling heists and outwitting cops in gonzo style.
Sean Baker, the intrepid filmmaker behind 2015's gritty, on-the-fly Tangerine, puts down the iPhone in favor of a conventional camera for The Florida Project. His stepping up of equipment (it should be mentioned, not his first time with such gear), however, coincides with a hyper-focus on a particular microcosm, the down and out dwellers of an Orlando, Florida motel complex. While the film's only boba fide movie star, Willem Dafoe has been garnering much acclaim for his sensitive performance as the motel's manager, the work of lesser-knowns Bria Vinaite and Brooklynn Prince as the respective mother and young daughter leads are also 2017 standouts. Their fine work is in service of one of the most sympathetic and truly humanitarian understandings of the entrapment of poverty ever filmed.
Painful omissions:
Phantom Thread, The Disaster Artist, Spider-Man: Homecoming, Maudie, Dunkirk, Get Out, Darkest Hour, The Son of Joseph, Beauty and the Beast, and Blade of the Immortal.