How Many Pictures Does It Take To Capture A Life?
Directed By Sasha Waters Freyer / 2018
DVD Street Date: May 21, 2019 / Kino Lorber Studios
"What purpose does a photograph serve?" That is the question that director Sasha Waters Freyer starts with in the engaging art documentary Garry Winogrand: All Things Are Photographable. Photography allows you to see yourself and others through another person's eyes, to get a different perspective. Photographs help you feel a little less lonely in this big world as you relate to the subject matter in the picture. These thoughts motivated Garry Winogrand as he trekked all over America taking pictures of strangers and capturing culture during the 50's, 60's and 70's. Flash forward to 2019 and contemplate the impact photography has had on culture! Photography is all about showing us something true, real, open and honest. It's hard to imagine a world without pictures around a dinner table, photojournalism showing us the real events of the news and cameras as a standard feature of phones. Selfies, VLOGS (video blogs), Instagram Stories, they all originate with the rawness and realness of street photography from the 60's and 70's. And the photo genius of that era was Winogrand.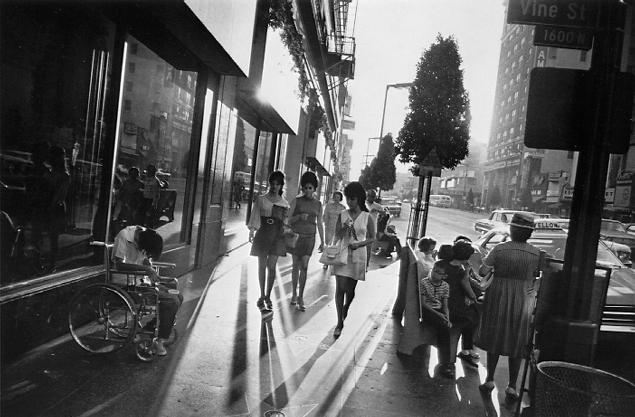 In Garry Winogrand: All Things Are Photographable Freyer introduces us to the bold and brash man that was Garry Winogrand. He grew up in a predominantly Jewish working-class area of the Bronx where his immigrant parents worked in the garment industry. Garry started taking pictures and developing his own film and prints at Columbia University and decided to make a career out of that passion. But in the 1950's the only job a photographer could find was as a photojournalist for magazines and newspapers. Garry would submit the images that the magazines wanted but his true passion was capturing gritty life on the streets of New York and the culture shift that was happening in the United States. This is the era of McCarthyism, the Korean War and the Civil Rights Act, America was changing and Winogrand was watching.
"Through photography you find redemption for a deeply fallen world."
With his always present camera and a couple rolls of film in his pocket Winogrand was ready to capture the American zeitgeist that was burning bright in front of him. These raw and honesty images caught the attention of John Szarkowski, the curator of photography for the Museum of Modern Art in New York. Through the relationship with Szarkowski and opportunities at the MoMA, Winogrand's artistic career skyrocketed and he was able to move his creative gaze to other parts of United States. He traveled to Texas and all over California capturing a true portrait of America. This is also the time when he started producing art books based on his photography, The Animals, Women Are Beautiful and Public Relations. Through these books, layouts in major magazines and with exhibits on both coasts, Garry Winogrand's work was revered by all and he was known as the "Poet of American Photography".
Throughout Garry Winogrand: All Things Are Photographable you witness Winogrand's triumphs and failures. He was loose, messy and vulnerable, a womanizer and a father who loved his children. Freyer gives us an intimate look at Winogrand through interviews with family, friends, colleagues and artistic peers. You get his worldview, what he valued and how he lived his life. Good, bad or ugly, Garry was giving you an honest look at what he saw through his photographs. This perspective along with the images of his work and explanations of the subject, gives the viewer a greater appreciation for the art of Winogrand and of the power of photography in general. It goes back to that starting question, "What does a photograph do?" This question is compounded by the fact that we all are using cameras daily to capture life. Are we being honest with the pictures of our lives? Are there photos we delete because they are too honest, and too ugly to face? All of these thoughts swirl around in my head, and make me contemplate the photos shared on Facebook and Instagram and the images I capture in my phone differently. Garry Winogrand: All Things Are Photographable is a profound watch and one that I highly recommend.
One last thought on Garry's work. He was taking multiple rolls of pictures a day, this is before the age of digital cameras and easily deleted pictures. When he passed away in 1984 at the age of 54 he had shot over a million photographs and there were over 25,000 rolls of film in his studio that still needed developing. That means there were a quarter of a million scenes that he shot on film that he never saw in print form. Art he created, some good, some bad, but images of life that he prized for a split second. He was unable to stare at these images, value them or toss them, that piece was left to someone else. He was the "harbinger of the selfie generation" he knew what was coming for the rest of us. How many pictures are on your cell phone, iPad, computer, digital camera? (I have almost 10,000 on my phone alone.) How many pictures do you have that you prized for a second and then they were lost in the sea of pictures that were taken the following day? What will happen to all of those moments when you pass away? I don't have answers for these questions and I don't think Garry did either, but I think he was onto something. Maybe life is so grand and such a spectacle that we will do anything we can to capture it. Maybe the purpose of photography is to show us the fullness of life.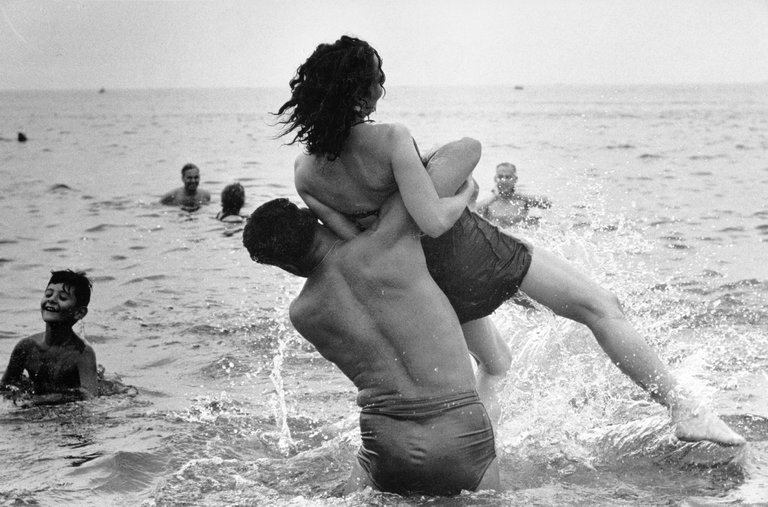 Garry Winogrand: All Things Are Photographable is available now on DVD from Kino Lorber Studios.