Movies I have yet to see:
Zero Dark Thirty, Life of Pi, Cloud Atlas, Silver Linings Playbook, The Sessions, and probably some others.
Honorable Mentions:
Argo, The Impossible, The Innkeepers, Looper, The Dark Knight Rises
And now here is the countdown:
10. Rust and Bone

Rust and Bone is a movie about loss. About two wounded characters coming together, being humbled by life, and finding each other. Marion Cotillard gives the performance of her career, possibly even better than the one she gave in La Vie en Rose. She plays a character who loses her legs in an accident at a Sea World-like show by a killer whale. But what happens to her character is interesting. She's not necessarily a good or bad person before the accident, and not necessarily a better person after. She is just…different. There are no ham-fisted lessons about life in this movie. Just an interesting character study on how trauma effects us, for better or worse. And as much as it is about Cotillard, it's also about the character Alain van Versch, played incredibly by actor Matthias Schoenaerts, who is just a scarred and tortured as she is.
9. Django Unchained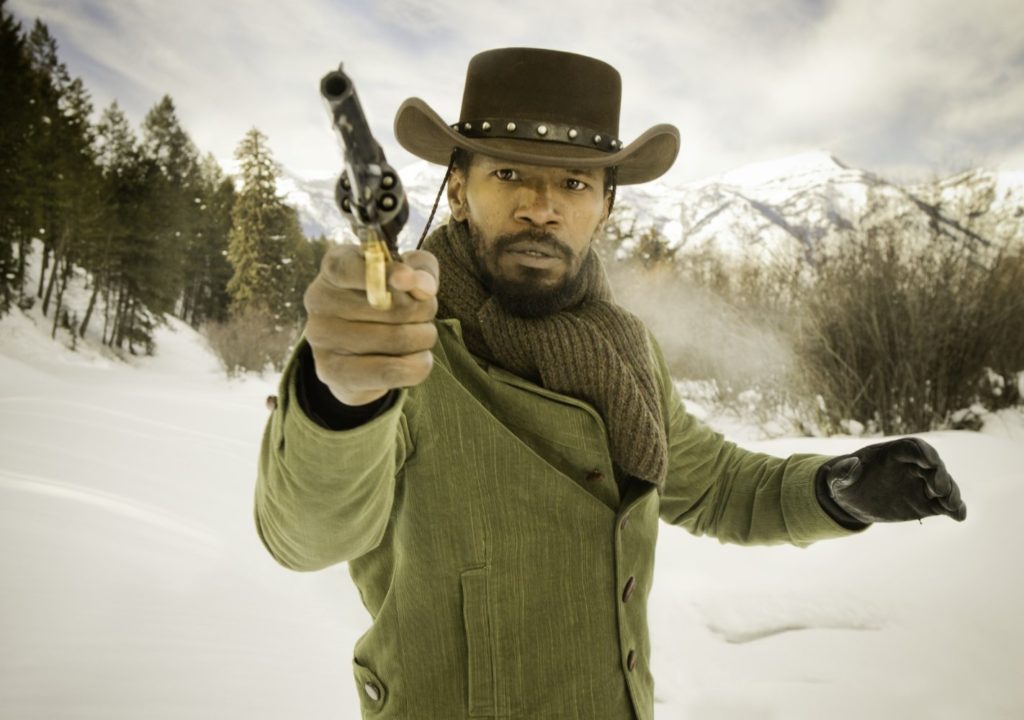 Django is my least favorite Tarantino movie. But it is still a Tarantino movie! No one delivers his dialogue like Chistoph Waltz. And I loved Jamie Foxx's underrated performance (can you believe this guy started as a stand-up comedian). Have you ever seen such a quiet performance in a Tarantino movie before? He has to wear all of his anger, fear, confidence and love in his eyes, without using the crutch of dialogue the other actors get.
8. The Raid: Redemption
The Raid: Redemption is my favorite action movie in years. Just non-stop action, but not necessarily in a fun way. Most action movies will create the action with an easy flow. Safe, easy shots. Rhythmic violence. Breaks at the right time. Not The Raid, though. This movie does not let you take a break. You can't take a breath. It does what great action should, creates an environment that's just as unpleasant as it is exciting.
7. The Loved Ones
The Loved Ones did what Carrie and Alien did over 30 years ago; it took something intricately female and terrified us with it. The media loves to cover stories on how big of a evening  prom night is for girls. There are movies about the magic of that evening. There are reality tv shows about girls trying to have that perfect evening. But have you actually met a girl who really looks back and says it was that magical of a night. It's usually remembered with disappointment. The Loved Ones is the story of a girl who is going to MAKE SURE IT'S A MAGICAL NIGHT! Warning: this movie is brutal. But also strangely beautiful.
Skyfall is amazing. Exciting, beautiful and intellectually stimulating. Daniel Craig is the culmination of what's great about every other actor playing Bond, without their faults. From my review:" This is Bond at his best. No convoluted plots; no narrative red herrings; no fat. Just Bond becoming the Bond we all know. This is ….best Bond movie ever
5. Killer Joe
Killer Joe is a true southern-fried noir by the brilliant team that brought us Bug. William Friedkin is in a new phase of his career with those two movies, and I hope he continues what he's doing. Love both movies, can't wait to see what he does next.
4. Cosmopolis
David Cronenberg and Robert Pattinson are a heck of a combination. Beautifully written dialogue delivered by Pattison in a way that is both tortured yet inquisitive. Pattinson plays a man who is on top, but the answers aren't there like they should be. He still hasn't found the answers, but he's still looking. He just wants to feel something. His performance reminded me of the saying that when Alexander the Great conquered all of the land he began to cry, because there was nothing left to conquer. Pattinson as Eric Packer has gone to the top to find happiness, and when it's not there, he is going back to the bottom in one evening to see if it's there. This movie is about the yearning for knowledge and happiness we all seek inside of us. It's also about a haircut.
3. Lincoln
Lincoln takes the audience's fascination in one of the greatest Presidents ever for granted (in a good way) and just focuses on the process. It's about Abe Lincoln as much as it isn't. It's about something bigger than him, but with him in the middle of it, trying to keep it together, he proves to be the leader we all have learned him to be. Daniel Day Lewis gives another amazing performance, playing the President as charmingly manipulative, proving once again he is possibly the greatest actor of all time.
2. The Master
The Master isn't about Scientology, but rather about all religion. Religion can be a blessing or a poison. Some will get the meaning of life out of it, and others will use it to manipulate. And this movie is about that crossroads. If you have ever seen someone of deep religion and tried to figure out how sincere they were about it, if you were both inspired and suspicious, then this movie is for you.
1. Amour
No movie will move you more this year than Amour. In both directions. A movie that is both painfully destructive and inspirationally moving.  A movie about love, and what it can do to you. This isn't a big sci fi metaphor that covers hundreds of years, it isn't a metaphor for something deeper, it isn't about one of the most important moments in our history, it's simply about anyone who has ever been in amour.
Be sure to check ZekeFilm.org regularly for updates, news, reviews, and cinematic food for thought!