On this installment of ZekeTalk, St. Louis filmmaker Paul Hibbard discusses his new horror film festival, Hysteria Fest as well as his award-winning short horror film, Some Visitors.
Hysteria Fest, St. Louis's brand-new horror film festival, debuts at the outdoor venue the Arkadin Backlot with a night of terrifying shorts. Hysteria Fest features films that have played at major genre festivals such as Panic Fest, Grimmfest, and the Chattanooga Film Festival, and presents a lovingly curated selection of the best in short-form horror, with an emphasis on local filmmakers.
The same program plays on October 20 and October 22. Although Hysteria Fest 2022 is SOLD OUT, this is your chance to learn what sets this new festival apart:
Filmmaker and longtime ZekeFilm contributor Paul Hibbard is launching a horror festival in St. Louis, and he wants you to know about it! Paul's newest film, the short horror Some Visitors, is making waves on the festival circuit. With HYSTERIA FEST, he's looking to cultivate similar opportunities for other upcoming filmmakers. Here he discusses the launch of HYSTERIA FEST, what it takes to start a film festival, and SOME VISITORS.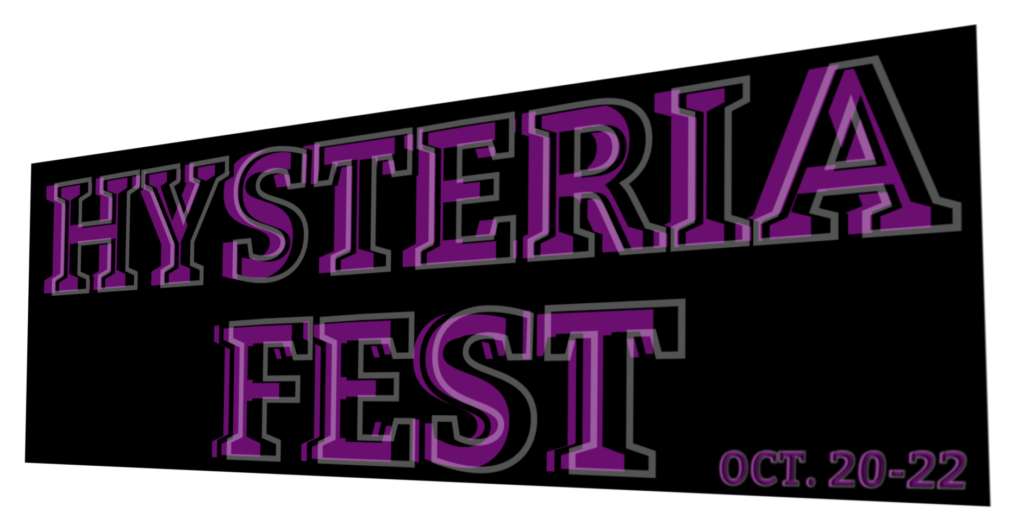 HYSTERIA FEST runs October 20 and October 22
at the Arkadin Cinema & Bar, located at 5228 Gravois Ave.
St Louis, MO 63116-2310.