ZekeFilm Writers Share Their Midyear Film Picks
Once again, we present our humble collective listand individual lists of our picks for our annual "Best Films of the Year So Far" exercise.
Typical of mid-year, the critics of this site remain more diversified in their lists than we tend to be at years end. With different critics dispatched to see different films, only must-see event pictures and word-of-mouth hits tend to span across the board. Everything else ideally gets caught up with by year's end.
That said, our number one film of 2019 so far is one that yours truly reviewed for this site… and trashed. For fans of that movie, fair warning- that's the only review we've got to link to it.
So anyway, with a grain of salt and ten critics reporting, here's our aggregated site-wide list, composed of all major vote-getters. Only contributors' top five entries were aggregated for the site-wide list. Our full individual lists, as they were submitted, follow this:
ZekeFilm's Collective List
4. Booksmart
Here are the ZekeFilm contributors' individually submitted "Best Films of 2019, So Far" ranked lists.
Erik Yates
Taylor Blake
I've already reviewed this little miracle of a documentary, and I can't help but want to keep shouting my love of this timely, well-crafted film. Keep your eyes on festivals (and hopefully soon, streaming services) to catch this story of a family caught up in our global refugee crisis.
There's nothing like sticking a landing. Somehow, just somehow, Marvel pulled off a Mary Lou Retton with this quasi-finale to the last 11 years of films. The movie isn't just a peak in the superhero subgenre, but also high point for ensemble films, action flicks, sci-fi adventures, and time travel comedies.
Look, I was just as skeptical as you were when this film was announced, but it's sure hard to complain when this needless sequel is still better written, funnier, and more emotional than most other movies period. If Toy Story is still making me cry well into my 20s, then Pixar can keep making these as long as they want.
Superheroes are the pop culture gods and goddesses of our time, but it's been awhile since they acknowledged how cool it is to be them. With my other favorite superhero team-up of the year and jokes to spare, DC may be stepping up their game yet.
Three superhero movies on this list? I'm not sure if that says more about 2019 or about me. Brie Larson's one-two punch as Carol Danvers this spring was integral to making the aforesaid Endgame work, but it's a testament to her talent that this movie flew on its own. Bonus points for the '90s nostalgia, especially that No Doubt scene.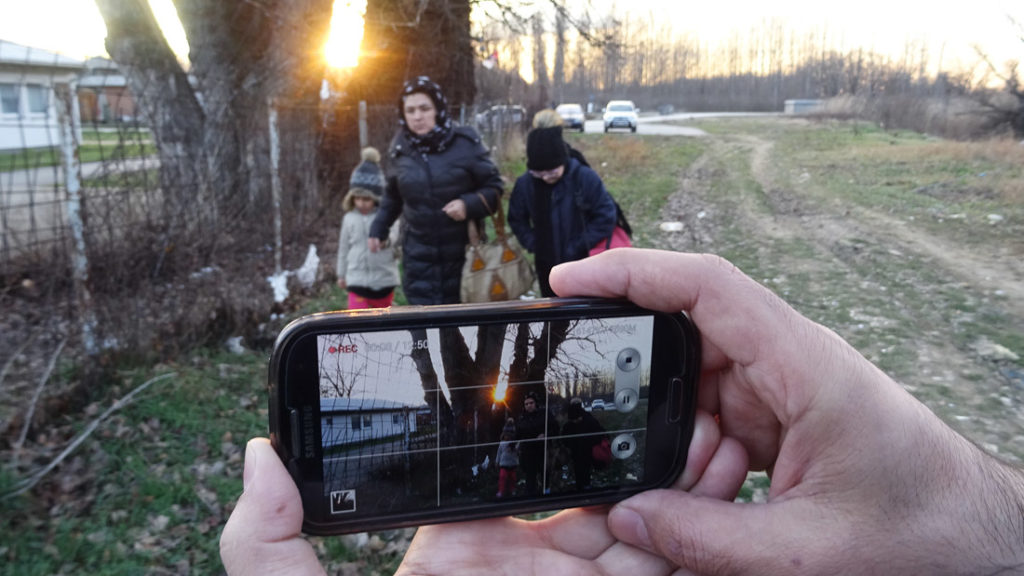 Jim Tudor
Paul Hibbard
1. Us
Jordan Peele tops Get Out in this sophomore follow up. A film about class warfare, the exploitation of the poor and the means people will resort to in order to "make it" in America. Or it's just a terrifying and occasionally hilarious movie about doppelgangers.
2. Booksmart
Olivia Wilde's debut film is one of the most relentlessly funny movies I've ever seen. There are no lulls and the way she takes comedic stereotypes and fleshes them out into real people is beautiful.
Dance and horror have been combined before, but Gaspar Noe puts an extra emphasis in dance, with some amazingly choreographed dance scenes. And when the horror starts, it's claustrophobic.
4. Avengers: Endgame
The best movie in the MCU franchise succeeds even more when you think about the scrutiny it was under. After the cliffhanger at the end of Infinity War, this could have easily been a lame follow up/ending. Instead, it's a damn near perfect film.
5. Hail Satan?
Call them religious heroes or call them trolls, but at a time when Christianity is showing their ugliness in national politics, the church of Satan is fighting fire with fire and showing the religious right that there are consequences to their ugly actions.

Madeline Brophy
Funny, warm, and lighthearted, actors Charlize Theron and Seth Rogan shine in this film. What could've felt like forced chemistry and a true "longshot", I found the film authentic at every turn. I'm not typically a romantic-comedy fan yet I had a heck of a time in the theater screening it, with so many much needed laughs. Watch for a good time.
2. Us
Oh, ​Us.​
When I left the theater I had more questions than answers. Maybe I still do. But when a film doesn't leave your mind for months and months all I can think is, ​I can only hope to make a movie that stays with audience members like that.​ Jordan Peele makes a very different film from his award-winning ​Get Out​ and while I don't think ​Us will be as award-worthy this season, (besides for the performances because OMG Lupita Nyong'o is EXCELLENT!) the film nevertheless was quite a wild ride and I can't wait to watch it again.
3. Avengers: Endgame
Alright, I'm not a huge superhero fan. I have not seen all the Marvel movies. And I don't usually buy tickets for opening night, fight my way to a good middle seat, and cry four times. All this happened to me at​ Avengers: Endgame​. What a film. Haven't seen all the Marvel movies? (What are there now, 200?) Don't sweat it. See it anyway. What a way to end a franchise!
Haven't Seen Yet..
Midsommar, Booksmart, Toy Story 4, Yesterday, Rocketman, John Wick 3, The Last Black Man In San Francisco, The Souvenir, Ash Is Purest White
Randy Yelveton
In 3D and on the IMAX screen, this was a thrilling, transporting experience. 3D is often poorly utilized, but it was essential to Alita. Too bad it didn't find as big an audience as its budget demanded. Ends on a cliffhanger.
2. Us
Gorgeous, scary, fantastic performances. A leap forward from Get Out.
3. Booksmart
I figured I would enjoy this high school comedy about two overachievers working hard to have a good time, but I didn't expect Olivia Wilde's film to be so visually interesting. Most comedies are not. I hope Wilde continues to make movies for years to come. A strong year for her which also included a starring role in the thriller, A Vigilante. (The film was alright, but Wilde was very good in a demanding role.)
Not my favorite Toy Story, but maybe the funniest. The animation is stunning.
A satisfying "conclusion" to a landmark series.
6. The Mustang
Moving story about an angry inmate who begins to find peace while training horses at his desert prison.
7. Apollo 11
Remastered footage of the Apollo 11 mission makes history contemporary. You are there.
Critics weren't kind to this sci-fi film about terrorists trying to drive alien occupiers from Chicago. I thought it was smart and gripping. YMMV.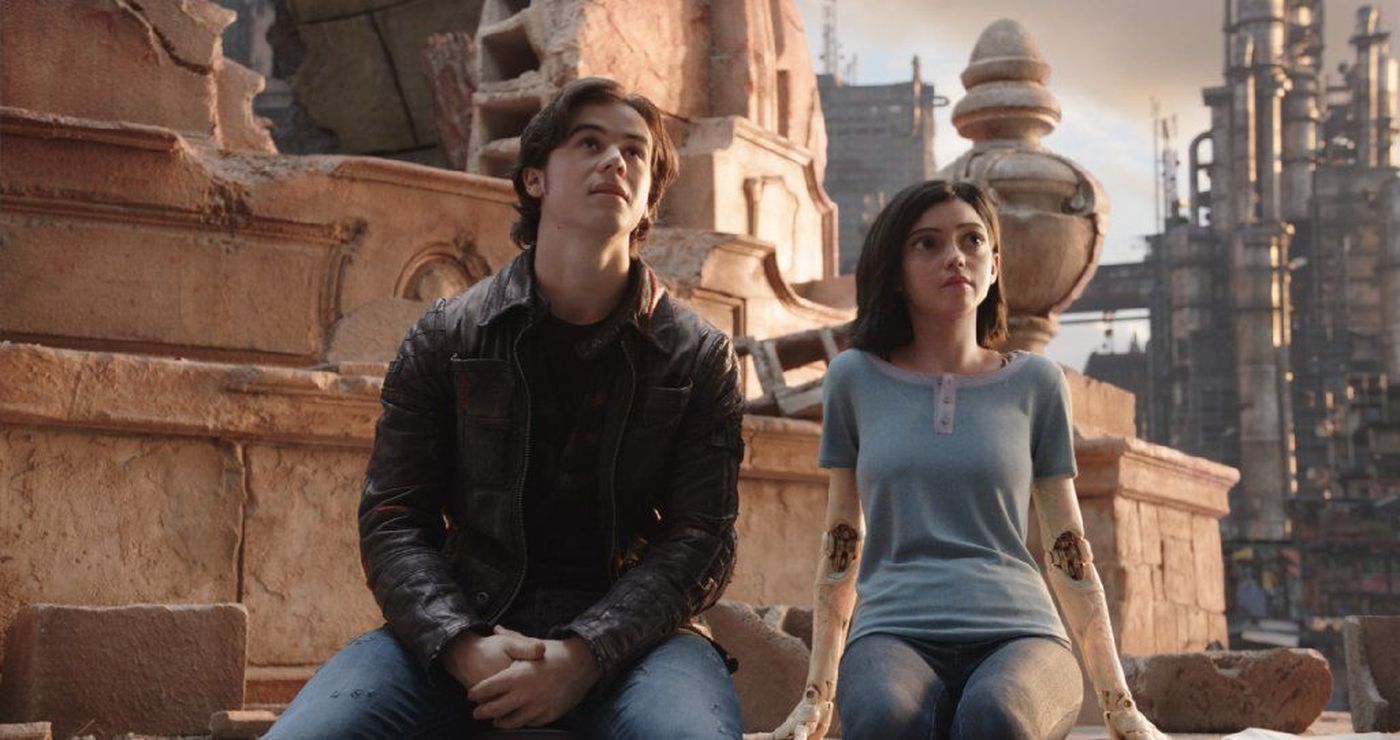 Robert Hornak