ZekeFilm Writers

Chime in on Their

Midyear Film Picks
Welcome to ZekeFilm's annual midyear check-in on which movies that have been released in the current calendar year are good! As is the case with global box offices far and wide, comic book heroes rule. Which, I must say, is nothing to be ashamed of! Domination and supernova popularity aside, the selection that ranked high for us did so with good reason. They are the bold, entertaining, moving, thoughtful, exciting and well-crafted blockbusters that so many others aspire to.
With their own thoughts to preface this endeavor, here are ZekeFilm contributors Erik Yates and Oscar Jackson III! Take it away, Oscar…
Oscar Jackson III: It can't be mid-year! There is no way we are already that far in the year, yet my calendar informs me it is so.
Erik Yates: With 45 films under my own belt at the mid-way point of 2017, we offer up our top picks so far. There are many films that were released from January-June, but some we will still have to catch up on before year's end. Some, while released in June, weren't available to view, prior to posting this. There are also several that I personally would put on my list, but they were released in limited theaters to qualify for 2016 awards, and (with the exception of I Am Not Your Negro) they are not included here either.
Oscar Jackson III: Honestly, I haven't seen that much this year, and what I have seen has tended toward my geeky side…  Okay, it hasn't tended, it has dominated. I like superhero films, and they happen to be films that benefit most from the theater experience. So, in lieu of some full ranking, here are my thoughts, and those of fellow ZF contributors Erik, Sharon Autenrieth, Taylor Blake, Krystal Lyon, and Jim Tudor, on the very good slate of superhero and just plain super films released so far this year.
Krystal Lyon
It's a great sign when you leave a theater, after all the credits, smiling from ear to ear and humming to yourself Fleetwood Mac. Guardians Of The Galaxy Vol. 2 is one of the best sequels I've ever seen, all-out fun and it's the best mix of music and movie I've seen in a long while. Way to go Marvel, director James Gunn and Guardians all for a movie that will make you laugh out loud and give you all the feels as this rag-tag group of rebels forms their own little family out amongst the stars. Number one because I want to recommend it to every one and for Baby Groot!
Oscar Jackson III
The first GOTG was a longshot. Far from a household name, it also had a peculiar team and foreign setting working against it. But on the shoulders of Chris Pratt's star-making turn as Star-Lord, two of the best realized CG characters of the CGI era, Rocket Raccoon and Groot, director James Gunn and an epic playlist, space magic was created. The sequel is quite as good, partly because expectations are so high, but Vol. 2 is still far more than aliens punching each other, delving into what friendship and family mean for so many people today. And the music still kicks butt.
Erik Yates
Normally, you will not see 2 comic based films at the top of a list like this, but GOTGV2 delivered big time. They showed, like Logan, that character driven films are strong ones, no matter what genre or subject matter is driving the story. With the smash success of the first film, Vol. 2 got bigger but actually going smaller, and diving into the idea of fatherhood from 2 angles that were both effective in delivering the emotional depth of far more serious films, alongside the humor and action that we expect from a Marvel Studios film.
Jim Tudor
Marvel movies take a grief, as they're often called homogenized and cookie-cutter in terms of feel and style. While there is a definite consistency in the MCU regarding tone amid (depending upon how you view it) the fantastic or the preposterous, these films most certainly wield a pulse, the best of them frequently worthy of longterm accolades. Any film that rolls credits to a Thomas Dolby-esque tune composed by and co-performed the director (with David Hasselhoff) cannot be cookie-cutter. Consider these lyrics, written from the point of view of the main character:
They ask me why I'm bringing a baby into battle
That's really irresponsible and getting them rattled
I say give me a break, get off my back, dammit!
I didn't learn parenting – my Daddy was a planet!

Taylor Blake
On January 1st, I knew this was the 2017 movie I was looking forward to most, and I'm as happy as a dancing Baby Groot to tell you it lived up to my hopes and dreams. James Gunn's branded directorial style only came back stronger with sharp one-liners and a mixtape-worthy soundtrack that finally introduced me to Fleetwood Mac song I like. And it overcame typical Marvel weaknesses even better than the first installment, like rushed character development, overstuffed plots, forgettable villains, and little to no awareness of the Bechdel test. Bring on Vol. 3.
Erik Yates
Hugh Jackman ends his nearly 20 year journey as The Wolverine, and picks a great script to go out on. The black and white Noir version is my preferred version, but either way gave us an incredible road trip film between Logan and Charles Xavier played wonderfully again by Patrick Stewart. It is gritty, it has action, and the best character development of any of the X-men or Wolverine solo films. The fact that a whole scene of this film was a sitdown dinner with strangers and talking is an anomaly worth seeing Logan for.
Oscar Jackson III
People not in awe of how "comic" and "superhero" films are being used to compelling stories and elicit some pretty phenomenal performances ought to stop drinking the Haterade. And no film this year is as great a testimony to the depth of this much-maligned genre. Hugh Jackman, for all the faults in the X-Men franchise, has defined the character. Teaming again with 2013's The Wolverine director, James Mangold, Jackman puts the finishing touch to the role that will define him like Superman defined Christopher Reeves or Han Solo Harrison Ford. The even better news is that Logan continues the quality of the 2013 sequel with one exception; Logan is even better. I'm not a huge fan of films based on kid's products, and I hope it doesn't become the norm, but I can't deny what Mangold, Jackman, and Patrick Stewart (returning as a more damaged Professor X) have crafted. There are a lot of films I haven't seen, but even looking at what is out there, I doubt any would unseat this as my best film of the year so far.
Krystal Lyon
Marvel ended Hugh Jackman's watch as Wolverine right, even if they tore out my heart at the same time. While it's violent and comes with an R rating, it feels right for Logan to rip through his foes in a bloody blaze of glory. But composing the final chapter for a character that has been a part of the super culture for two decades is no small feat. The superb writing and directing from James Mangold and stellar performances from Jackman, Patrick Stewart, Dafne Keen and Boyd Holbrook anchored Logan and gave Jackman the retirement he well deserved. With the awesome momentum from GOTGV2 and Logan I am pumped about Thor: Ragnarok and Spider-Man: Homecoming and anything Marvel has planned for years to come.
Jim Tudor
It may not well serve many outside of the cinephile sphere to say something like this, but Logan, at a quick pass, can be described as Sam Peckinpah's Bring me the Head of Alfredo Garcia meets Alfonso Cuarón's Children of Men, starring old man Logan. It is indeed Hugh Jackman's violent, sunbaked, dusty and bloody send off as the popular reoccurring character who brought him to fame, and it is decidedly, absolutely, not for kids. While adolescents sneaking a look at last year's R-rated Deadpool may be an adrenalized thrill to them, Logan would uncomfortably jar them. It uncomfortably jarred me, and this is far from the first time I've experienced a Wolverine story of this intensity level and tenor. But it is the first time I've seen it in a film (just days before this writing, actually), and it is an experience I'll be processing well into the future.
Jim Tudor
While I wouldn't concede that this lavish and lovingly crafted adaptation of Disney's modern classic is superior to it's direct source material, it is nonetheless my own vote for Best Film of 2017, So Far. Emma Watson, in her muted vulnerability and fortitude, proves to be a beautiful choice for the role of Belle, and Luke Evans makes for a swellingly rotten Gaston. Director Bill Condon finds the magic in this fan favorite tale, of both the dark variety, and the sparkly. Being a decompressed live-action adaptation years after the canonical cementing of the 1991 original, Condon's lovingly and carefully crafted version walks the tightrope of recreation and finding it's own path exceptionally well. Although a massive box office hit, proper critical appreciation has somehow eluded Beauty and the Beast. It's time that collective beastly reaction took a turn for the handsome.
Taylor Blake
By all accounts except for Disney's shareholders, a live-action Beauty and the Beast was something no one needed. But by all accounts including my own, this rendition was truly, purely, inventively, originally magical. Somehow it pulled off paying homage to another version while still bringing a fresh creative perspective. Just when you thought you knew the scene, Emma Watson would break out into a new song or one of a surprisingly-convincing CGI household objects would casually fill in plot gaps 1991 version left open. It's not every remake that makes you turn to your friends as the credits roll and say, "I think that was even better than the first one."
Sharon Autenrieth
My expectations for Beauty and the Beast were modest. How do you recreate a beloved animated musical; better still, why do it at all? And yet, my happiest moments in the theater this year were watching Beauty ant the Beast. The cast, the music, the beautiful cinematography – everything seemed exactly right. And while the live action filmed expanded on Disney's animated classic, it also honored it. Some scenes were living tableaus of frames from that animated film, yet rather than seeming gimmicky the brought back joyful memories of the original. Well done!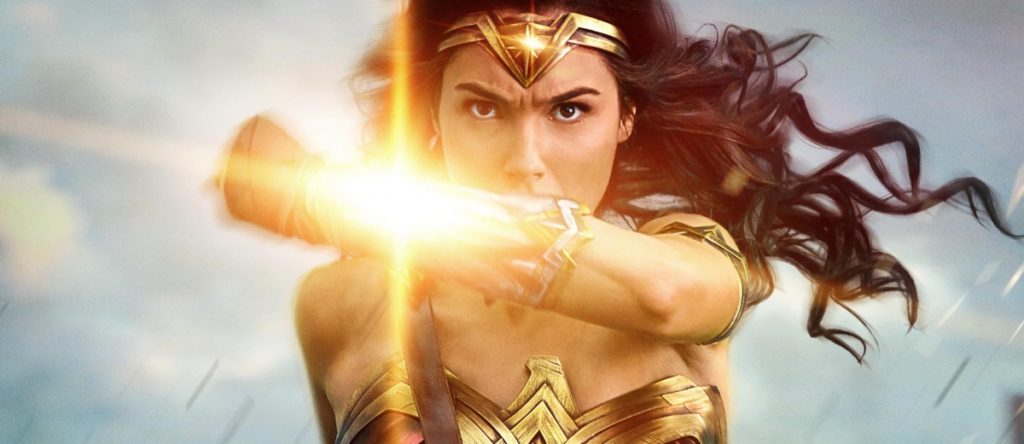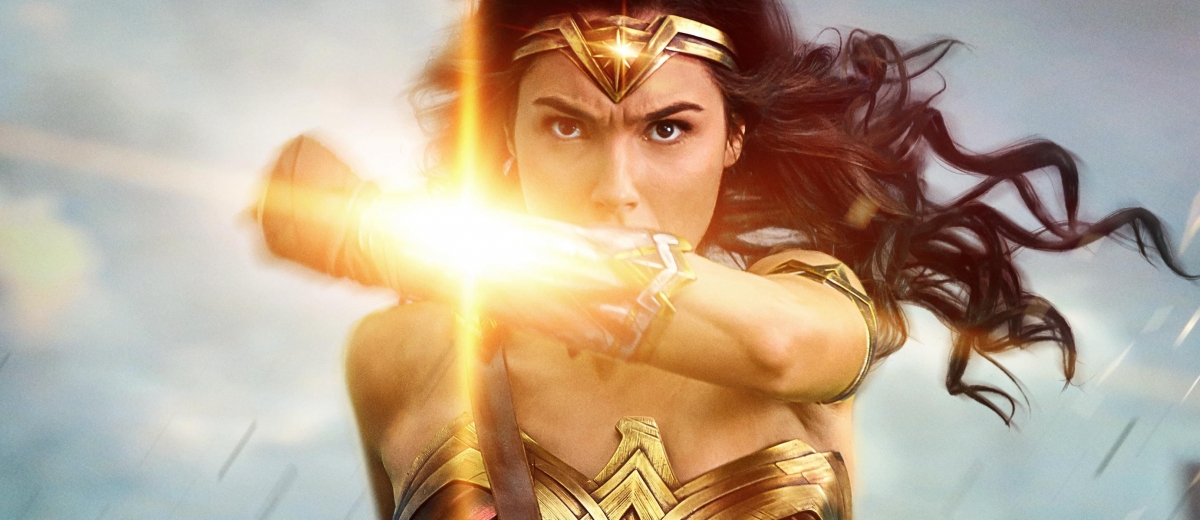 Taylor Blake
I'm not going to lie to you: I came this close to crying smack dab in the middle of Wonder Woman. It didn't come in an expected moment, either. What made me blink and scoot my hand conveniently by my eyes was her charging through No Man's Land toward a German trench with sick back flips and bulletproof armor. Though many story beats were familiar, gender-flipping the script radically reinvented them and poked holes in our assumptions on how to construct superhero stories. I expected to like Wonder Woman, but I didn't expect to be so moved by it.
O
scar Jackson III
I hate the DC Movieverse. It's dour, dark, and, up to this point, presented some of the least heroic superheroes of the last 17 years when Bryan Singer's X-Men began our modern superpower-powered era. Knowing that Zack Snyder, who has held the keys to the DC Kingdom, was involved gave me little hope for Wonder Woman. But, lo, not only has DC finally delivered the first female-led superhero film; it also delivered a very good film. Snyderism's are still found a-plenty, but Patty Jenkins tells a story that is a reminder that these characters are meant not to inspire us to buy a bottle of Jack Daniels and pack of cigarettes and retire to a dark room but to inspire us to hope, to protect, and to fight for what is right (with a lasso, shield, and god-slaying sword).
Erik Yates
The importance of this film may elevate it a bit to including it in the top 5. As Jim Tudor said in his ZekeFilm review, Gal Gadot is another Christopher Reeve as she slips into this role, much like he did in Superman, nearly 40 years ago. The first Wonder Woman film in its 75-year history strikes an incredible blow to the glass ceiling of Superhero films that have been dominated for so long by male fans. Gadot, and director Patty Jenkins, give a hopeful, passionate, and love-centered take on what it means to fight for others, without compromising the action that superhero fans crave. Gadot may have also single-handily saved the larger DCEU with this performance, and the success the film is having.
Sharon Autenrieth
After dozens of superhero movies in recent years, it's not easy to make fight choreography interesting. And yet Wonder Woman delivered spectacular fight choreography, along with strong characters, wit, and a spiritually potent ideas. Has another superhero film ever left me weeping as the credits roll? Wonder Woman, in the capable hands of Wonder Director Patty Jenkins, did just that.

Sharon Autenrieth
The Lego Movie was a delightful surprise. While The Lego Batman Movie was not quite on par with its predecessor, it's still lots of fun to look at and packed with humor. Zach Galafianakis's emotionally needy Joker is a nice touch.
Krystal Lyon
The bookends of this list are fun-filled, super hero comedies and that's the way I like it! We all knew Will Arnett's Batman from The Lego Movie had to have his story told and writer Seth Grahame-Smith gave us that story with a side of Lobster Thermidor. The animation is great and the characters, new and old, have the wonderful repartee that you would expect from a sulky, man-child with all the technological goodies you can imagine. PS… as a fan of Arrested Development it is a comedy treat to hear the dialogue between Arnett's Batman and Michael Cera's Robin. Just like GOTGV2, The Lego Batman Movie is a film I can recommend to everyone and I can't wait to see it again and again.
Jim Tudor
Playing fast and loose with overly familiar DC Comics mythos the way an excited six year-old would play with a new Lego kit, The Lego Batman Movie is an inspired cacophony of frenetic super-comedy.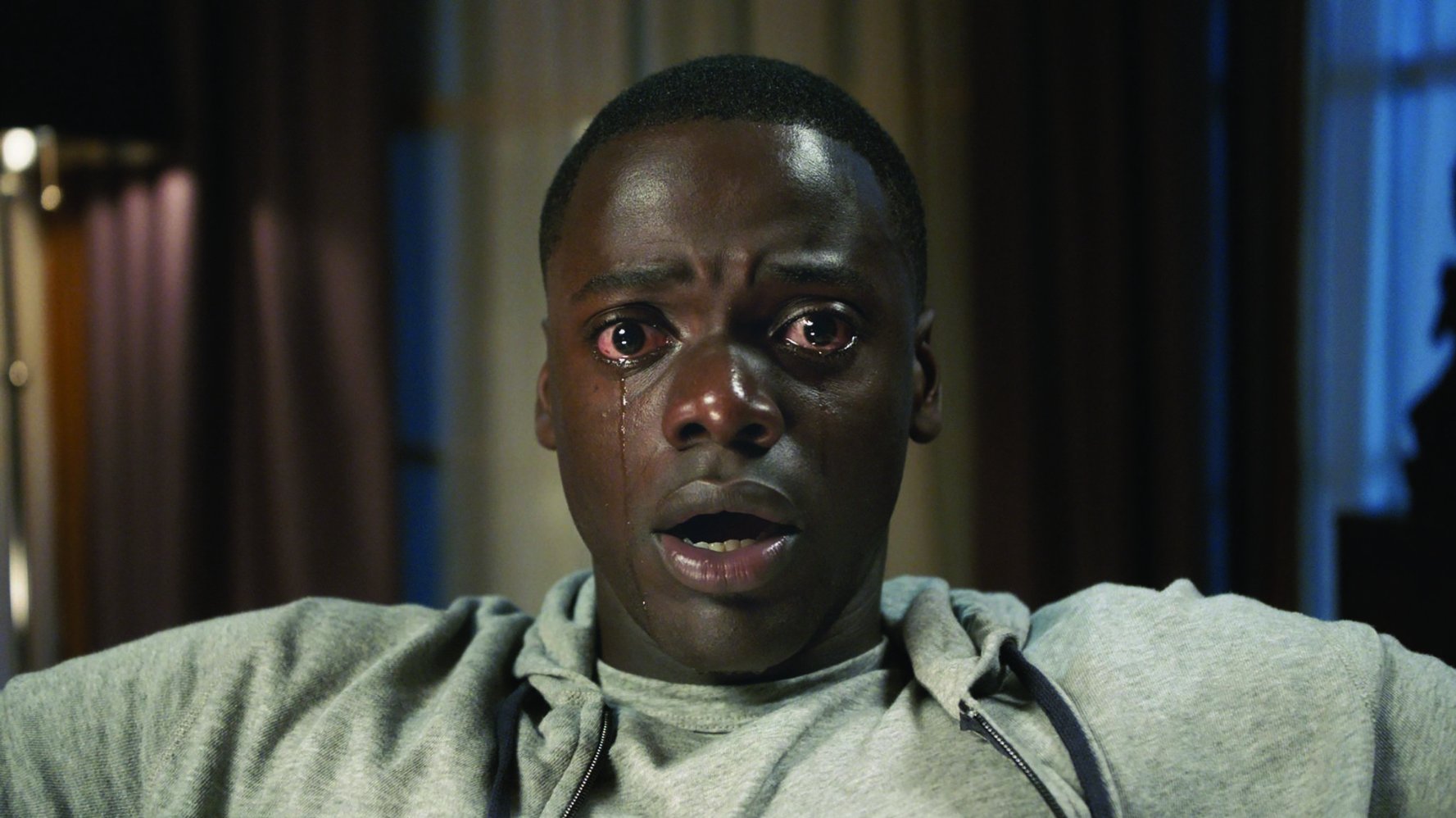 Sharon Autenrieth
Get Out is a social commentary horror comedy. If that seems like a lot of baggage to try to carry, it is, and that makes it all the more impressive that writer and first time director Jordan Peele does more than simply get by. Get Out is genuinely scary, often funny, completely original, and a ruthless commentary on race relations.
Krystal Lyon
Being a scaredy-cat, I'm super pumped that a horror/thriller has made it onto my list, and I'm so glad that it's Jordan Peele's Get Out. This humorous and thoughtful look at white power and privilege is a smart social commentary to the America we inhabit in 2017. With fantastic performances from Daniel Kaluuya, Allison Williams, Bradley Whitford and Catherine Keener, Peele cast this beauty perfectly. Speaking of beauty… The cinematography is fantastic, super saturated colors make Get Out an all out feast for the eyes. Forget the hype over the Rotten Tomatoes perfect score, watch Get Out for the intriguing tale and paranoia… If you dare!

Sharon Autenrieth
Director Raul Peck took a barely started James Baldwin manuscript from 1979, a meditation on the successive assassinations of Medger Evers, Malcolm X, and Martin Luther King, Jr., and turned it into dark, wise, elegiac and entirely up to the moment reflection on race in America. We need Baldwin's voice now, more than ever.
Jim Tudor
Filmmaker Sofia Coppola won the coveted Best Director award at the recently wrapped 2017 Cannes Film Festival for this one, and with good reason. This Civil War era story of housebound paranoia and moral wrestling. Nicole Kidman is a pragmatic Southern Christian matriarch, effectively managing a large home full of younger women and girls. Kristen Durst is the live-in nanny/teacher. When a wounded enemy soldier (Colin Farrell) ends up in their care, the decision of how to handle the situation is ever present, and as feeling for him begin to emerge, ever shifting. The Beguiled may not be shot with showy directorial gusto, although it is lit and decorated with an eerie dreamlike quality, fitting for it's title. Like the characters grappling with their Christian humanitarian values versus national loyalty, viewers will ask themselves throughout what is the proper thing to do when "loving your enemy" could prove as dangerous as fighting him.
Erik Yates
Sam Elliot gives a career performance as an aging actor who is facing down his own mortality while trying to make peace with those he's hurt the most over the years…his family. Sam Elliot has always been larger than life, but here he underplays his usual tone, and still carries a story that may not work with any other person in the role.
Oscar Jackson III
What is this doing here? SPOILERS: DON'T READ FURTHER UNLESS YOU'VE SEEN THE MOVIE OR JUST DON'T CARE ABOUT SPOILERS. Still here…good. M. Night Shylaman had a meteoric rise with The Sixth Sense and Signs, but both of those films relied so heavily on the twist that they lose a lot after first viewing. The same cannot be said of 2000's Unbreakable, an origin story that has become a cult classic. So, it is with great joy and excitement that we now have not just a spiritual sequel to his world of people with evolutionary powers but an actual sequel. Playing as more of a horror-suspense, Split is proof that one doesn't need giant explosions and lasers and vibranium shields or claws to deliver a great superhero film. What is more, Shymalan shows that the genre is actually a much bigger sandbox than just action extravaganzas. McAvoy is great playing one character? Multiple characters? However, you want to see it, he's great. Anya Taylor-Joy's Casey may be a hostage, but she is much more than that, as well. While Unbreakable was more about nature's effect on us, Split focuses on how our experiences shape us just as much.
Krystal Lyon
M. Night Shyamalan had a rough decade at the movies with The Happening, The Last Airbender and After Earth nearly sending him into oblivion. But he's back to suspense and Split is an intense roller coaster from the first moments. Shyamalan is known for his thought provoking twists in his films and Split doesn't disappoint, it's full surprises and unexpected connections. (And nope, I didn't ruin anything for you, I promise!) Also, James McAvoy is pure acting perfection. If you are a fan of The Sixth Sense, Unbreakable and Signs then you will undoubtedly enjoy Split, if you are up for a bit of a scare.
Taylor Blake
Will this flick make my year-end best list? I sure hope not. But still on the heels of a hyper-political Oscar season, all I needed was a movie with a big monkey swatting helicopters out of the sky. As a fan of Jordan Vogt-Roberts's debut, The Kings of Summer, I cheered inside when he was given a blockbuster budget to play with and then again when he used it well. With a period rock soundtrack and a vibrant cast, Kong: Skull Island felt like the spiritual cousin of Guardians of the Galaxy yet somehow stayed original enough to avoid feeling like a copycat.
Erik Yates
An effective film that keeps the tension from the first frame to the closing credits, while never letting you see what it is that keeps this family on edge as they navigate a world where the old order has faded away in the wake of a contagion that is quick and brutal in its effects. The claustrophobic setting of this family's house with only 1 red door to enter or leave by, and the mysterious family that they have taken in, only add to the stakes. Great cast as well with a director in only his second film.
Taylor Blake
The Circle, much like the Dave Eggers novel it's based on, feels closer to 2017 than I'd care to admit. Its existence feels urgent purely because of its study of internet privacy. The filmmaking lacks the urgency to match its subject matter, but it plays well with audience expectations for Tom "America's Dad" Hanks. Given the chance to subvert his good-guy persona, he becomes one of the film's greatest assets. With the affability of Tim Cook, the philanthropic heart of Bill Gates, and the innovation of Steve Jobs, he keeps this plot credible.
Our Individual Lists:
Erik Yates
Honorable Mentions:
The Autopsy of Jane Doe, Buster's Mal Heart, The Zookeeper's Wife, Alone in Berlin, John Wick: Chapter 2, The Dinner, and Hounds of Love.
Sharon Autenrieth
Taylor Blake
Krystal Lyon
Oscar Jackson III
Jim Tudor
2. The Beguiled