ZekeFilm Writers Pick the Top Movies at Mid-Year
The sun is sweltering, the box office is rumbling, and critics are falling into existential crises about sequels, franchises, and overblown special effects—it must be time for our Best of the Year (So Far) list!
2023's Best of the Year (So Far) is a cause for celebration—it's our first (So Far) list since 2019! We nixed this feature in 2020 when so many releases were delayed, and this is the first year since that the industry has reached a homeostasis with frequent theatrical releases that we all feel safe enough to see. (We're crossing our fingers that this summer's writer's strike, the tentative actors' strike, the impending implosion of streamers, and the shaky state of the box office don't slow the momentum for a wide variety of films available to watch in a wide variety of ways.)
The calendar centerfold is also an excuse to celebrate smaller films that feel few and far between before Oscar campaigns ramp up in October, but we aren't afraid of celebrating big budgets and over-the-top stunts, either. Across our individual lists, you can find superheroes, sports, and Sundance hits, as well as stories about adolescence and artificial intelligence. They've been inspired by K-Pop, true stories, and video games, and we've included the action, animation, comedy, documentary, drama, horror, romance, and thriller genres.
If you haven't seen everything, no worries—neither have we! This is a chance for us to check in with our fellow writers about our blind spots and course correct before we write our big kahuna Best of the Year lists five-ish months from now. ZekeFilm's cumulative list has been narrowed down from nine of our contributors' Top Fives. Individuals' #1 films each earned 5 points, #2 films earned 4 points, and so on. Some shared honorable mentions in addition to Top Fives, but those films did not earn points toward the final tally. We selected a total of 27 films, which means we each averaged 3 unique titles. However, six movies stood above the pack…
ZekeFilm's Best of 2023 (So Far)
3. Mission: Impossible – Dead Reckoning Part One
4. Rye Lane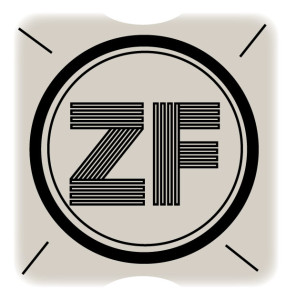 And these are ZekeFilm contributors' individually submitted Top Fives of 2023 (So Far)…
Sharon Autenrieth's Best of 2023 (So Far)
4. Polite Society
Read more from Sharon Autenrieth
Taylor Blake's Best of 2023 (So Far)
This bittersweet romantic drama makes me want to call up my boyfriend who moved away the summer after 7th grade and the guy I never dated in college who studied abroad and then transferred and that boy I met at a party a few years ago who said he was moving next week to sail boats in Delaware and then be disappointed none of them are as I remember or imagined who they would become.
Nothing will likely supersede Good Will Hunting in the legend of Matt Damon and Ben Affleck's friendship (though you should give The Last Duel a chance!), but is it controversial to say their collabs only get better?
This spring's trend of Wes Anderson-inspired social media may have brought attention to those previously unacquainted with his work, but it took only a few of those superficially xanthic posts to exhaust my Instagram feed. Online content tends to be ugly and chaotic, but Anderson's attention to detail doesn't just hold up on a big screen—it deserves it.
In the middle I thought, "This is what Hollywood entertainment for adults should be!" Michael B. Jordan's directorial debut is riveting with boxing scenes as thrilling as in any other Rocky or Creed entry, but it builds its stakes on character instead of gimmicks.
5. Mission: Impossible – Dead Reckoning Part One
A redux of the 1996 original Mission: Impossible in all the best ways. Whatever you think of Tom Cruise, you can't deny his commitment to the audience experience.
Honorable Mentions: Are You There God? It's Me, Margaret.; Guardians of the Galaxy Vol. 3; Indiana Jones and the Dial of Destiny; John Wick: Chapter 4; You Hurt My Feelings
David Blakeslee's Best of 2023 (So Far)
Let's get the caveats out of the way right now: I haven't watched very many movies with 2023 release dates, so I came close to not participating in this survey. But with permission to stretch the rules a bit to include some late 2022 releases (via festivals or other limited runs) that didn't make it to my vicinity until this year, I cobbled together this list. And not entirely by coincidence, I watched three of my top five as local premier screenings sponsored by the Grand Rapids Film Society, which I joined as a board member earlier this year. So with that out of the way, here's my Favorite Five of 2023!
1. Joyland
This was a Cannes Film Festival award winner from 2022 but the GRFS brought it to West Michigan as one of our Pride Month selections just a few weeks ago. I knew little more than that about the film except that the narrative involved a trans woman and that the film had run into censorship problems in Pakistan, where it was filmed, presumably due to the clash between the story's premise and traditional Islamic views on sexuality. While that element of cultural friction is a distinctive feature of this powerful drama, there is so much more than the obvious novelty of observing a member of the LGBTQ+ community whose life contrasts sharply with many Muslim stereotypes that still go unchallenged in our American conventional wisdom.
I just saw this in our local cineplex last week, entering with high expectations due to so many positive reactions I saw online and from a few of my GRFS colleagues. This film impressed me on so many levels, especially considering it's a debut feature that feels infused with a lot of personal autobiography from its young director, Celine Song. Fully realized characters working through some complex relational challenges, set in beautifully shot urban streetscapes in New York City and Seoul, incisive dialogue that succeeds wonderfully in evoking a range of heartfelt emotions. This film deserves all the great reviews and admiration that its been generating over the past several months.
3. How to Blow Up A Pipeline
A cool 21st century activist take on the heist film, in which a crew of disaffected individuals, each with their own personal agenda, comes together to pull off one big job, and not necessarily (or at all) for the money. The film effectively draws us in to root enthusiastically in support of undeniably criminal sabotage that may not make all that big a difference in the long run given the nature of the problem the gang is trying to confront, but it just might be the attention-grabbing incident that jostles a few folks out of their complacency or despair. You never know unless you try! My respect for the film's achievements was enhanced by an exclusive Q&A video provided by several members of the crew who are friends with one of my peers on the GRFS board, but even without that peek behind the scenes, this is a movie that accomplishes its mission with a flourish.
4. Showing Up
I've appreciated everything I've seen from Kelly Reichardt over the years and this one ranks up there among her best in my opinion. Returning to her favored Oregon place setting, but in a more contemporary context than we get in films like Meek's Cutoff and First Cow, this is Reichardt's portrayal of the benefits and hazards of a life devoted to art. Michelle Williams delivers another reliably great and nuanced performance, and I love how all the story elements came together in the film's anxiety-stirring conclusion.
If I had seen even one more 2023 movie, this film probably wouldn't make my list. I came close to inserting yet another later-in-2022 release that I only got a chance to see this year (Aftersun? All the Beauty and the Bloodshed?) but decided that I'd already pushed the limit near the breaking point. So I'll add this one to the list simply out of respect for its audacious ambition and undeniable creative abandon. However, I still see this film as a self-sabotaging indulgence that would have benefitted from courageous editorial discipline or perhaps an expansion of the vignettes into multiple episodes of a limited-run TV series where we weren't stuck in the theater for three hours waiting for a payoff that never arrives. This is another movie that I came into with agreeable expectations of seeing something unique and perhaps definitive in some way of the cultural era that we're enduring. Beau Is Afraid had its moments but ultimately ran out of gas and botched the landing. Still, it was a memorable experience and in that regard, may still end up being one of the signature titles of 2023.
Read more from David Blakeslee
Madeline Brophy's Best of 2023 (So Far)
1. Rye Lane
4. Reality
5. Boston Strangler
Read more from Madeline Brophy
Max Foizey's Best of 2023 (So Far)
2. Nimona
Paul Hibbard's Best of 2023 (So Far)
A film about how honest engagement with your feelings is vital, yet the goal in life isn't to chase the one who may have been your soulmate. It's also about how life presents you challenges, and how those challenges can make good people even better people.
Beautiful animation and a pace that demands to be respected, even if it takes a few watches to comprehend it all. It's also admirably strange to see someone use the multiverse concept to ask moral questions and not just use it as a shortcut to bring different characters in for marketing purposes.
A terrifying exercise in extreme, deliberate filmmaking with bursts of pure horror. One of the scariest movies for those who will uncross their arms and engage. It also may just be one big statement about the rut of nostalgia we are all stuck in by remaining trapped in your parents' house, tormented by your childhood toys.
4. Rye Lane
The perfect blend of Before Sunrise and Do the Right Thing. It keeps the intimacy of the former while luxuriating on the style of the latter.
A perfect end to the trilogy while actually taking the MCU into risky messaging by going full speed into its animal rights messaging. Apparently the way you are able to get out of the Kevin Fiege stranglehold is to quit and then do one more movie.
Jim Tudor's Best of 2023 (So Far)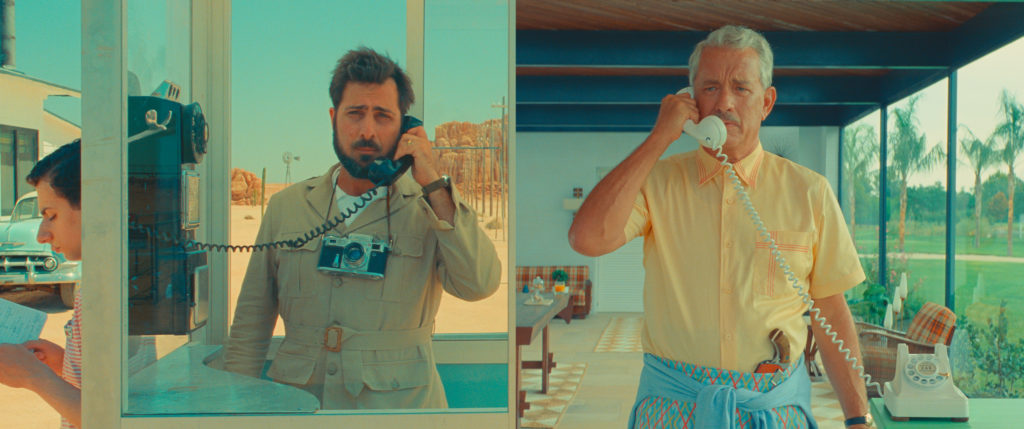 3. Mission: Impossible – Dead Reckoning Part One
Sylwinn Tudor's Best of 2023 (So Far)
A poignant meditation on the space between fate and choice. I'll be thinking about this film for a long time.
4. Mission: Impossible – Dead Reckoning Part One
5. SUGA: Road to D-Day
Not going to make most lists, but IYKYK. I saw it twice already and enjoyed it thoroughly.
Erik Yates's Best of 2023 (So Far)
1. Mission: Impossible – Dead Reckoning Part One
Honorable Mention: Air, Still: A Michael J. Fox Movie