Ben Affleck & Matt Damon Reunite to Launch Nike's Air Jordan
DIRECTOR: BEN AFFLECK/2023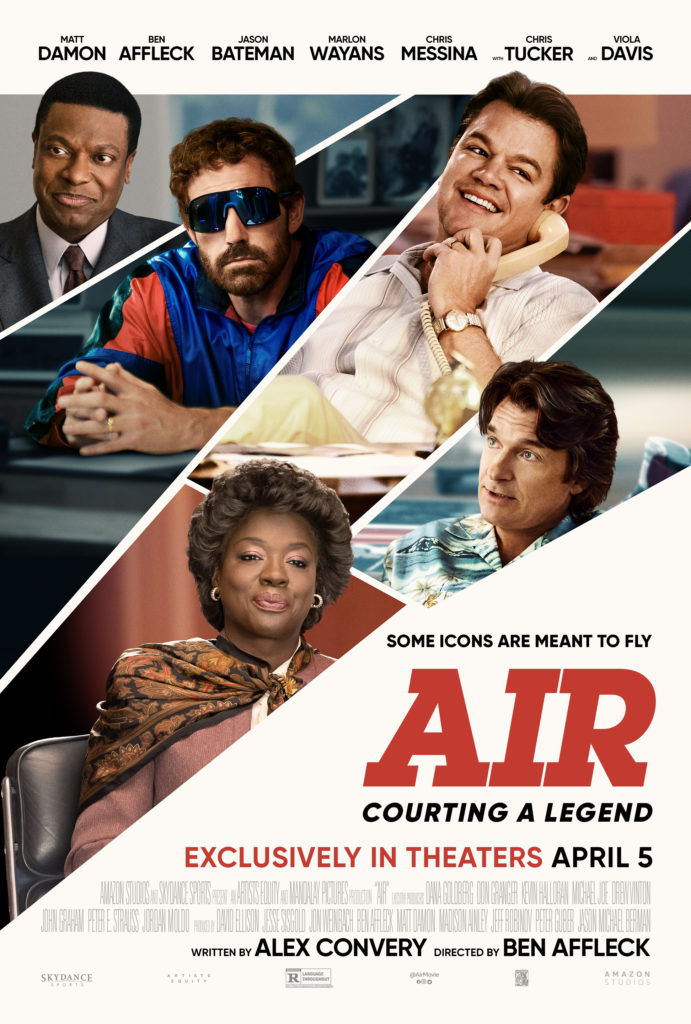 Something you should know at the top of this review: When I'm not moonlighting as a critic for ZekeFilm, I work a full-time job in shoe marketing. Finally my two worlds collide!
That said, I have never worked on a project as exciting as the one Sonny Vaccaro (Matt Damon) risks his career on. (To my HR team: I say this with all due respect!) In 1984, he's responsible for Nike's basketball division, which he acknowledges, well, "f—ing sucks." His colleagues, including founding CEO Phil Knight (Ben Affleck) and execs Rob Strasser (Jason Bateman) and Howard White (Chris Tucker), don't see this as a time for the company to take risks. With their sales paling in comparison to Adidas and Converse, they can't afford to lose what business they have. But Sonny believes they have nothing to lose. Instead of throwing their limited budget at average NBA rookies their competitors haven't scooped up, what if they bet it all on one named Michael Jordan?
With my background, I bring more baggage to Air than most. In my career I have learned:
Every decision Nike makes affects not just the industry's day but its year
Every decision a shoe shopper makes is influenced more by style than function
Every brand and retailer is selling a product with the same function, which means differentiating styles in the market is both essential and formidable
Versions of these principles are true in every line of work, but Air understands them with such acuity for the world of shoes it feels like director Ben Affleck and first-time screenwriter Alex Convery observed my office for months before shooting. While every story about Michael Jordan's life feels Hollywood-worthy, Sonny Vaccaro's story is one of mundanity attempting to touch greatness just for a moment, which is closer to how most of us would describe our everyday lives. (To HR: And I appreciate that stability!) Yes, Air is about selling shoes—and I'm certain Nike would love for you to walk out of the theater and buy a pair of Air Jordans—but it's also about finding inspiration when the odds are against you.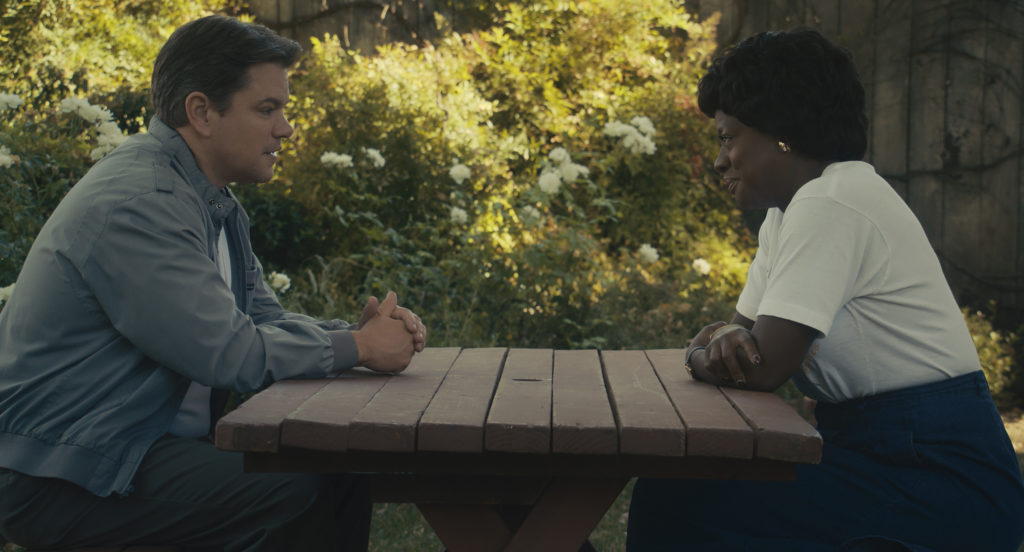 To be clear, this movie about corporate marketing is not inspiring in the way of, say, Schindler's List or even Rocky (not to mention anything else AFI's list of most inspiring movies). Air strikes the right tone for its subject matter, never taking itself too seriously. Sonny, Phil, Rob, and shoe designer Peter Moore (Matthew Maher) work weekends because they're invested in the campaign's success, but we never watch a melodramatic moment of them missing their own kid's basketball game. The real stakes come courtesy of the Jordan family, whose matriarch (Viola Davis) reminds us, "A shoe is just a shoe until someone steps into it." A shoe is just a shoe to a billion-dollar company, but to an underdog looking for a break, it's a step to establishing a reputation and a living.
Nothing will likely supersede Good Will Hunting in the legend of Matt and Ben's friendship (though you should give The Last Duel a chance!), but is it controversial to say their collabs only get better? Air may not categorized as a comedy, but it's immediately rewatchable because it's funnier than every 2023 release sold under that genre. Affleck takes a self-deprecating turn as comic relief, and Bateman's dry delivery, Damon's self-awareness, and Maher's awkwardness set up punch lines all the way through. And Chris Messina creates the most memorable scene with an unhinged phone call for the ages—like Planes, Trains & Automobiles, the R rating here is largely thanks to this one scene of hypertense frustration. (HR: I acknowledge this language is not appropriate in real workplace!) Add a so-'80s montage of the decade's forgotten fads to open the film and a so-'80s soundtrack of Forrest Gump-level greatest hits, and you've got a crowd-pleasing nostalgia factory. But like one of the best sports movies of the 2010s, Moneyball, Matt and Ben's latest team-up is for more than just the fans. It's about finding creativity within constraints of corporate world, as well as taking risks to save your own humanity when the bottom line keeps chipping away at it.