Disney's Enchanted Fairy Tale Finds New Life
Directed by Bill Condon
Starring Emma Watson, Dan Stevens, Luke Evans
Released March 17th, 2017
Rated PG
Belle dreams of escaping her small-minded 19th century French village and uses books to do so on a daily basis. Her and her father, Maurice are eccentric in relation to the times, well-read and inventors of various contraptions the villagers reject. They wonder why a girl should invent things, or learn to read at all. Especially a gorgeous girl like Belle, who could simply settle down and become the wife of the local handsome lout, Gaston.
Belle rebuffs Gaston's proposal, maintaining that there must be something more than this provincial life. During one of his journeys away from the village, Belle's father Maurice runs afoul of wolves, and winds up seeking shelter in a massive castle that seems empty. Soon he is face to furry face with a horrible beast and it's up to his trusty horse Phillippe to go for help. I imagine you already know where the story goes from here, so can we just agree that Philippe is the real MVP? Without him the story doesn't play out the same. Props to Phillippe.
Overall this film may only exist to fill in logic gaps that fans have been pointing out for years.
Belle has always been a strong character and that's even more evident here thanks to Stephen Chbosky's script and Emma Watson's performance. As most audiences are no doubt familiar with her real-world feminist activism, Watson seems a perfect fit for Belle and she brings a heartfelt quality to the role.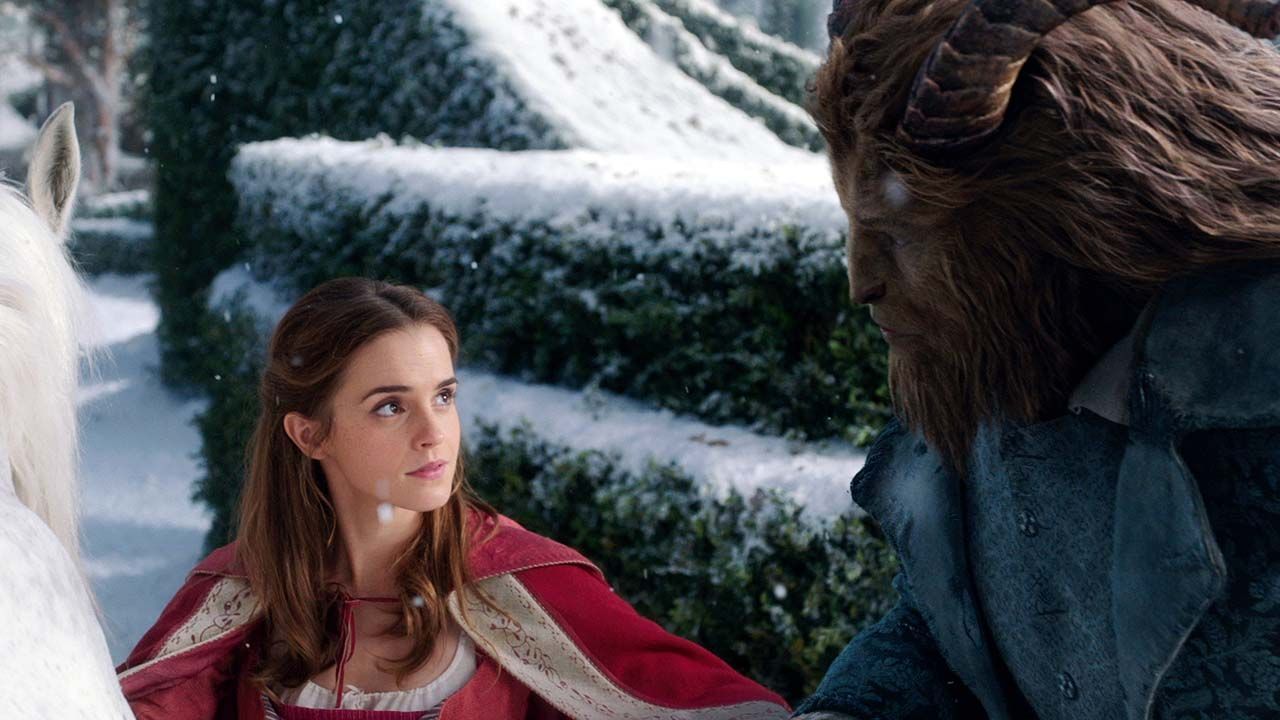 As The Beast, Dan Stevens has the somewhat thankless job of portraying a character whose face is hidden behind a mask of makeup and computer generated effects. The effects are very well done, especially when The Beast isn't talking. When he is, it's alright to be forgiving of the SFX work, since they were able to produce a pretty convincing six-foot tall walking/talking/singing humanoid water buffalo for our enjoyment. Let's not nitpick.
Luke Evans gives the best performance in the film, creating a fully-realized Gaston that's not just arrogant, he's downright murderous. Oh, and he's handsome. Did I mention that? I hear he uses antlers in all of his decorating. I doubt there could be a better choice for a live action LeFou than Josh Gad. There's not much to his character, yet Gad appropriately hams it up.
If nothing else, director Bill Condon's live action adaptation of Disney's landmark 1991 animated film proves why it was an instant classic and why it's still beloved to this day: the songs. Alan Menken's music and the late Howard Ashman's lyrics elevated the movie beyond its medium, and were a major factor in the film being the first animated movie in Academy Awards history to receive a nomination for Best Picture.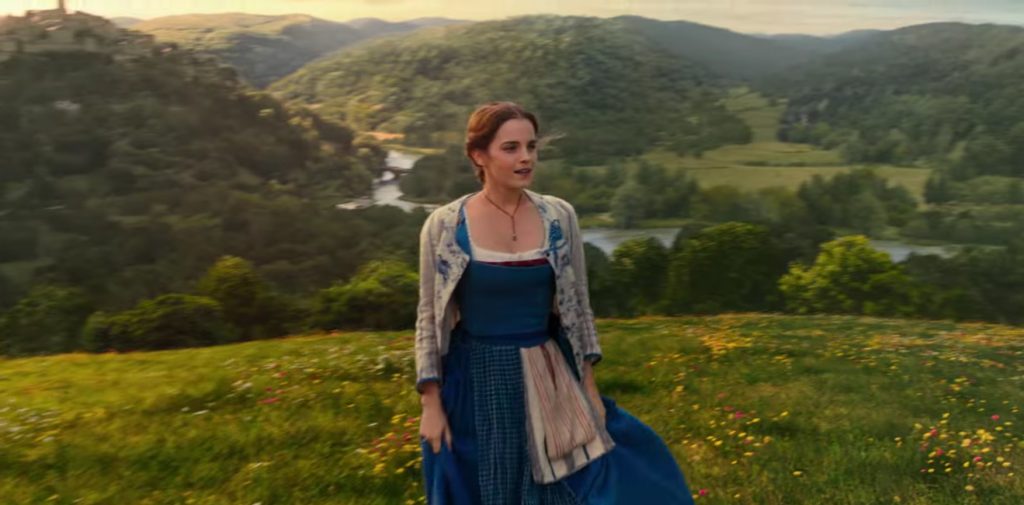 The early number, Belle, sung by Emma Watson and company, is masterfully staged in the tradition of epic musicals of the past. While Watson can certainly carry a tune, her vocal style and range cannot compare to Paige O'Hara, who voiced Belle's speaking and singing voice in the animated film. Unfortunately, the sound mix on Gaston is so dense it's difficult to make out some of the lyrics, and though they try, they aren't quite able to make Be Our Guest the show stopper it was back in 1991.
Menken also offers new songs here, some with lyrics by Tim Rice, some featuring unused lyrics Ashman wrote for the animated film. The new songs nicely add to the story and fit right in with the classics, with Days in the Sun being a standout. Songs from the Beauty and the Beast Broadway musical are not used in the film, save for an instrumental version of Home that plays the first time Belle enters Beast's castle.
The ensemble cast is excellent, with Emma Thompson pitch perfect as Mrs. Potts, Ian McKellan suitably stuffy as Cogsworth the clock, and Ewan McGregor (of all people!) acing the part of Lumiere the candelabra.
The new characters mostly work, though I find it offputting that the feather duster Plumette (Gugu Mbatha-Raw) features a bird's head at the top of her handle. Having just one animal face in a collection of furniture is an odd choice. Stanley Tucci is clearly having fun as Cadenza the piano, as is Audra McDonald as Garderobe, the world famous opera singer/wardrobe.
This is not simply a scene-for-scene remake with some new songs and characters thrown in. In this adaptation we finally learn what tragic fate befel Belle's mother (Zoe Rainey). Belle's father Maurice (Kevin Kline) is not as bumbling as he was in the animated version, and in fact it's through his eyes that we first explore Beast's castle, in a scene that will surely win this movie the Academy Award for Best Production Design (and looks fabulous in 3D, to boot).
Changes to The Beast's curse, age and backstory make for stronger storytelling, and when Belle falls for Beast (spoiler alert!) it makes slightly more sense as the movie is able to let the story breathe, having been liberated from the time constraints of animation. Overall this film may only exist to fill in logic gaps that fans have been pointing out for years.
As this version of Disney's Beauty and the Beast doesn't just pay tribute to the animated movie, but in many respects manages to improve upon it, the Tale As Old As Time has never been better.