Twenty Great Movies About Summer
Here's a lively batch of diverse movies that capture the spirit of summer in memorable ways. Beef up your summer viewing list with the help of film expert Dean Treadway.
(US, Spike Lee, 89)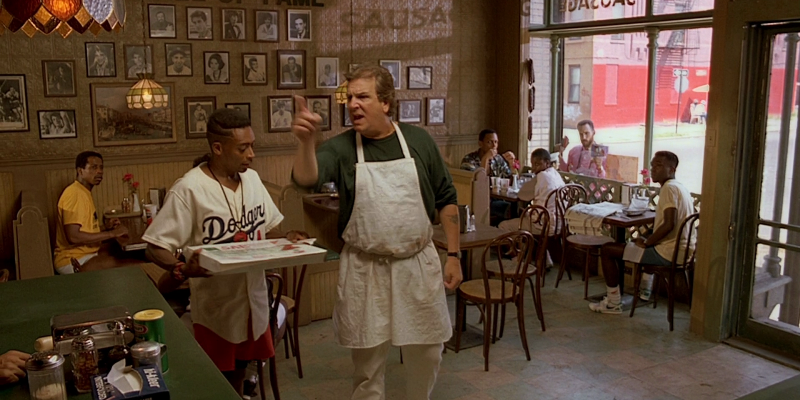 Writer/director Lee broke through to true grandeur with his unforgettable tour through a hot summer's day on the streets of Brooklyn's Bed-Stuy community. The neighborhood gradually heats up further with intense, racially-charged clashes, all spiked by a superb ensemble cast (including amazing performances by Ossie Davis, Ruby Dee, Danny Aiello, John Turturro, Rosie Perez, Samuel L. Jackson, Robin Harris, Bill Nunn, Giancarlo Esposito, Richard Edson, and both Spike and Joie Lee), an electrifying Public Enemy score, and Ernest Dickerson's broiling cinematography. No movie screams "summertime" more than this sweaty, explosive, red-tinged masterpiece.
Breaking Away
(US, Peter Yates, 79)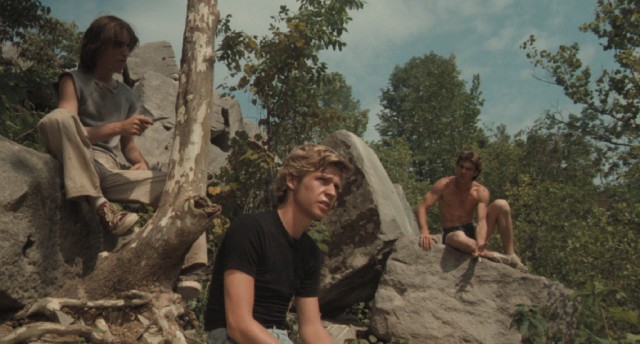 British director Yates delivered this cozy yet exciting comedy-drama, powered by Steve Tesich's Oscar-winning script following a quartet of newly-graduated Bloomington, Indiana teens facing an uncertain future. Lead Dennis Christopher is memorable as a champion bicyclist with an obsession with Italian culture, but it's Paul Dooley and Barbara Barrie who really excel as his loving but impatient parents. Yet Dennis Quaid, Jackie Earle Haley and Daniel Stern are also terrific as his loyal pals, each of whom participate in one of cinema's most thrilling finales.
Dog Day Afternoon
(US, Sidney Lumet, 75)
Frank Pierson's Oscar-winning script—based on a true story–provided Al Pacino with his finest hour as Sonny Wortzik, the would-be mastermind of a Brooklyn bank robbery that goes unbelievably wrong one sweltering August afternoon. John Cazele (as his simple-minded sidekick), Charles Durning (as the cop heading the police onslaught outside the bank's doors) and Chris Sarandon (as Sonny's transgender lover) all make deep impressions in this, one of director Sidney Lumet's treasured jewels, goosed by Dede Allen's incisive editing and a perfect opening song by Elton John.
The Green Ray (aka Summer)
(France, Eric Rohmer, 86)
Marie Riviere gives the top performance of 1986 in this emotionally devastating tale of loneliness and chance encounters assayed by master of human moves Eric Rohmer. Riviere plays Delphine, an intellectual but socially awkward office worker who decides, sadly, to go on holiday by herself after a friend bails out. As in many of Rohmer's films, there's lots of talk here, but it's all riveting due to Riviere's nerve-jangling performance. It all leads to a spectacularly moving final shot.
Body Heat
(US, Lawrence Kasdan, 81)
Another of the sweatiest movies ever, with dunderheaded Florida lawyer William Hurt entangled in a web of deceit woven by stunning femme fatale Kathleen Turner. Both actors are at the height of their stardom and attractiveness, so that makes their many sex scenes steamier, but even out of the bedroom, this blistering modern noir drips with menace and stifling humidity.
Summer with Monika
(Sweden, Ingmar Bergman, 53)
Everyone remembers their favorite summer love, and this early Bergman film captures that kind of cyclonic romance that once seemed like the most important thing in the world. Harriett Andersson is magnificent in the title role—impossibly sexy, sweetly generous, and clearing adoring of lover Lars Ekborg. This begins as one of Bergman's lighter offerings, but it gets darker as the film marches to its stark conclusion. Still, the film is perhaps most famous for being (arguably) the first feature with fully-okayed partial nudity, leading to a lasting reputation of sexiness for the Swedish film industry.
The Endless Summer
(US, Bruce Brown, 66)
Bruce Brown's seminal documentary stands as the beginning of a surging subgenre. It details the mid-'60s surfing craze with an immense adoration that wouldn't be matched by Brown's subsequent filmmaking career (which would venture into skiing and snowboarding). Watching this movie will get you deep into the unique surfing worldview, which embraces the in-the-moment thrill of being on the board amongst the rushing waves (Brown's cinematography is truly superb). Chief among its thrilling elements—alongside the footage of lead surfers Michael Hynson and Robert August riding the tubes—is its fantastic score by The Sandals, made more famous later on by producer and later movie score master Jack Nitzsche.
Dazed and Confused
(US, Richard Linklater, 93)
Every summer has to have a beginning, and writer/director Linklater takes us back to the kickoff of America's bicentennial summer for his love letter to high school dreams and nightmares as the kids at a Texas high school prepare for the onslaught of adulthood. This fun, surprisingly lyrical film joins George Lucas' American Graffiti and Amy Heckerling's Fast Times at Ridgemont High in being a generational landmark—Linklater's movie introduced us to present stars like Matthew McConaughey, Ben Affleck, Joey Lauren Adams, Adam Goldberg, Milla Jovavich, Rory Cochrane, Nicky Katt, and Parker Posey (as well as a blink-and-miss Renee Zellweger).
The Seven Year Itch
(US, Billy Wilder, 55)
Goofy Tom Ewell lets his mind wander to more wanton things when his family goes on summer vacation without him, leading him to consider scratching the titular itch by dallying with new neighbor Marilyn Monroe, who innocently entices him over and over again (this is the title that gave us that famous shot of Monroe with her white skirt flying up from the air rushing up through a subway grating). Monroe's glorious here, and who would have though Ewell would be as memorable as he is? Their fantasy love scene, backed by a rushing Rachmaninoff, is indelible.
The Man in the Moon
(US, Robert Mulligan, 91)
Reese Witherspoon's debut movie is also the final film from director Mulligan, who gave us exceptional summer adventures like To Kill a Mockingbird and The Other. Here, Witherspoon plays Dani, a 14-year-old country girl who, in the summer of '57, falls into a difficult love with 17-year-old next door neighbor Court (Dazed and Confused star Jason London), while conducting a sibling rivalry with gorgeous older sister Emily Warfield. Few movies have been able to connect with the lushly green, cicada-laden, skinning-dipping summers of the American south like this one. And Witherspoon is obviously a commanding star from the get-go, even while performing aside seasoned actors like Sam Waterston and Tess Harper (as her parents).
In America
(Ireland/US, Jim Sheridan, 2002)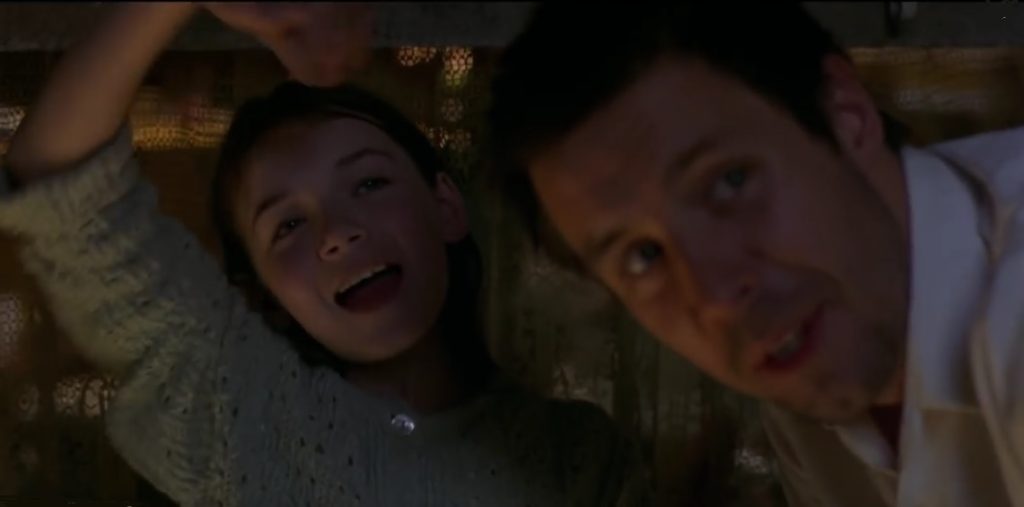 Irish filmmaker Sheridan penned this semi-autobiographical movie with his daughters Naomi and Kirsten, and all ended up with Oscar nominations for their work. In it, Paddy Considine and Samantha Morton play poor Irish parents who, after the early '80s death of their infant son, endeavor to move (along with their two girls, played by extraordinary newcomers Sarah and Emma Bolger) to a stifling New York City in order to fulfill the father's dreams of acting success. This film, memorably scored by Gavin Friday, will doubtlessly leave you weeping, as its tale of acceptance in all forms is nothing less than poignant and, in telling of the immigrant experience, unfailingly patriotic.
Summertime
(US/UK, David Lean, 55)
In his later career, Lean was more well known for epics like Lawrence of Arabia and Doctor Zhivago. But in his earlier years, he was notorious for intimate, intelligent dramas like Brief Encounter and This Happy Breed. This vehicle for star Katherine Hepburn falls into that wheelhouse, with Hepburn playing an American school teacher grasping for more romantic climbs while on a life-changing sojourn to Venice. The film is full of a kind of sad vigor–it doesn't shy away from the reality of the situation–yet it lets Hepburn, in one of her greatest roles, enjoy her brave venture out into the world, backed by resplendent views of the most romantic city on Earth.
The Window
(US, Ted Tetzlaff, 49)
This largely forgotten summertime mystery needs some reignited love these days. In it, doomed child star Bobby Driscoll is fantastic as a rambunctious kid living in the NYC tenements. He's been branded as a liar by harried parents Barbara Hale and Arthur Kennedy, and so they won't hear of his having witnessed an upstairs murder in their apartment building, which he indeed sees while seeking relief from the summer heat by sleeping on the fire escape. Throughout, this perfectly edited shocker retains its ability to stir us into a frenzy; highly influential, it seems like an exact template for later thrillers of its type.
Hope and Glory
(UK, John Boorman, 87)
It's easy to forget this is a summer movie. Boorman's autobiographical epic portrays his most memorable '40s-era childhood summer, spent dodging WWII Nazi bombs while watching his family being sucked into the wartime effort. Yet, at the end, there are supreme memories like playing cricket with grumpy grandfather Ian Bannen, seeing German Luftwaffe pilot Charlie Boorman crash land in the middle of London and—in its final scene–being greeted with an exciting opening schoolday ("Thank you, Adolf!"). This is Boorman's most intimate film, in a career of extraordinary works like Deliverance, Excalibur, and Point Blank.
California Dreaming
(US, John Hancock, 79)
As a product of the '70s, so many of the summer-related movies I remember are ones of questionable quality—things like Hardbodies, Pick-Up Summer, and The Pom-Pom Girls. California Dreaming qualifies as a cohort in this realm, and yet it's got so much genuine feeling to it, it seems mean to relegate it to this cabal. Breaking Away star Dennis Christopher plays a jazz-loving nerd who takes up in a surfing community after the death of his brother, who adored the California coastline. John Cassavetes veteran Seymour Cassel warmly portrays the old-guard surfer who mentors Christopher while introducing him to his comely daughter Glynnis O'Connor (absolutely delectable here). Familiar late '70s movie asshole John Galvin plays a jerky surfer who screws around on girlfriend Tanya Roberts (like an idiot), while Jimmy Van Patten plays a pal who lets Christopher into their cabal. You might think this is a dumb movie when it starts–and sometimes it is–but it ends up being intelligently stirring, gifted with excellent surf footage and a shining summer soundtrack from America, Flo and Eddie, Burton Cummings, and Michelle Phillips.
Old Enough
(US, Marisa Silver, 84)
This might not be a real summer film, but it sure feels like one. Director Silver (the daughter of Chilly Scenes of Winter and Between the Lines filmmaker Joan Micklin Silver) directed her only feature film here, with strait-laced NYC kid Sarah Boyd striking up a friendship with streetwise Rainbow Harvest—a contentious alliance that falls apart and rebuilds itself multiple times herein. I love Old Enough for its realistic depiction of kids trying to construct shaky bonds that might not last long, and particularly for centering in on nascent female relationships. Silver's movie (which co-stars Do the Right Thing's Danny Aiello) is a bright insight into early female desires, and in that, it's a unique cinematic offering.
Kikujiro
(Japan, Takeshi Kitano, 99)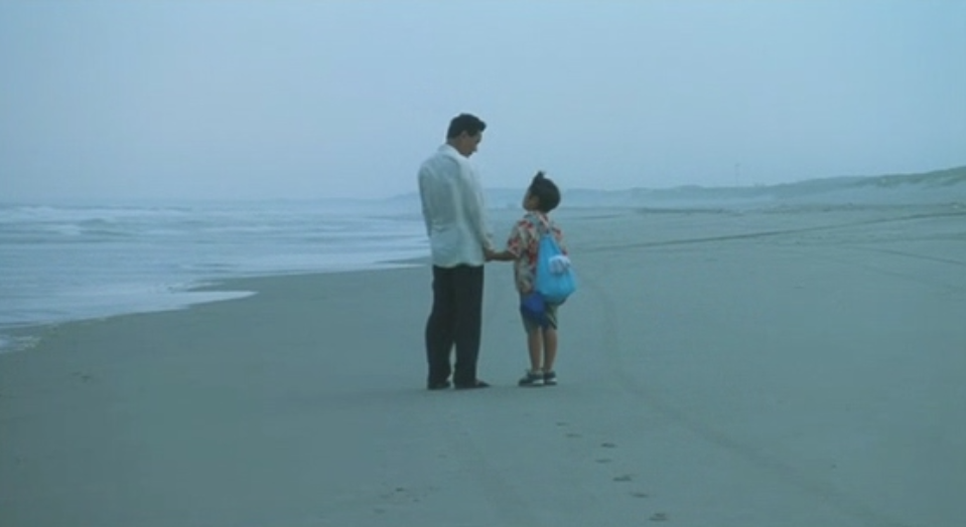 Director and star Kitano is more famous for bloodier films like Fireworks, Sonatine, and Violent Cop, yet he found the moxie to deliver this completely lovable tale of a grandmother-raised kid who, during his summer vacation, begins looking for his real mother with the help of a bizarre band of assistants. All of them throw in to cheering up this downbeat boy, and the movie never feels overly sentimental. Instead, it's a marvel of a journey, filled with surprisingly big laughs and sugared emotion, backed by an terrific score by Joe Hisaishi.
The Big Easy
(US, Jim McBride, 86)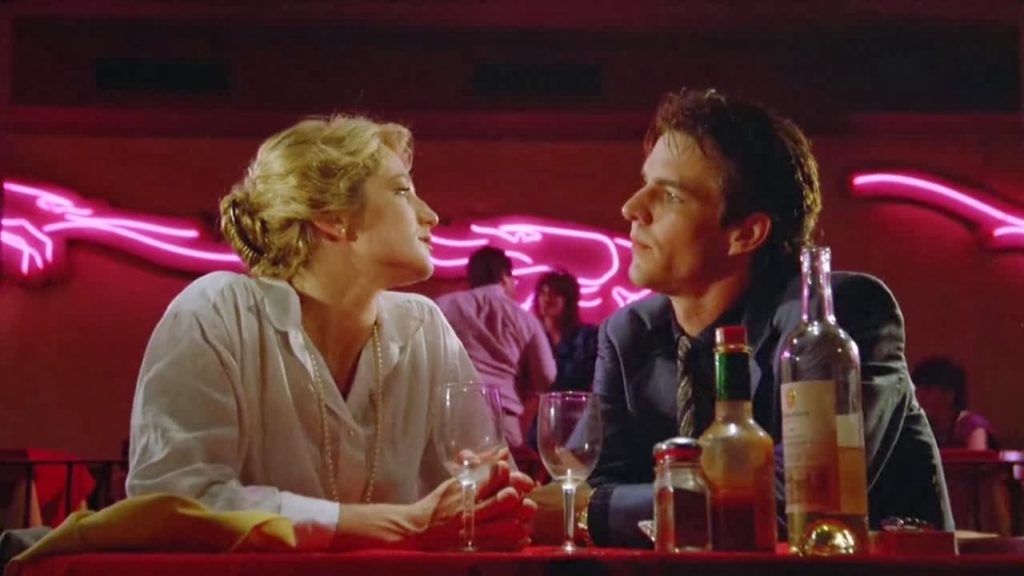 A movie that would be a perfect in a double bill with Body Heat, Jim McBride's movie is a fever-drenched noir, set in New Orleans, with Dennis Quaid as a police lieutenant investigating a series of gang-related killings alongside D.A. Ellen Barkin, here cementing her particular appeal with this cult film that features superb supporting actors like John Goodman, Ned Beatty, and Lisa Jane Persky. The mystery pops, but the sticky love scenes here pop even more.
Smooth Talk
(US, Joyce Chopra, 85)
This early Laura Dern vehicle—her follow-up to David Lynch's Blue Velvet—had her playing a 15-year-old high school queen who spends her summer days gallivanting around malls with her popular girlfriends. She breaks away when she finds herself being pursued by scary but alluring cool-guy Arnold Friend (the stunning Treat Williams). This is a summer romance that registers as full-blast alarming once it ensues, and both Dern and Willams are brilliant in this ominous, largely neglected film adapted from the work of novelist Joyce Carol Oates.
The Grand Highway
(France, Jean-Loup Hubert, 87)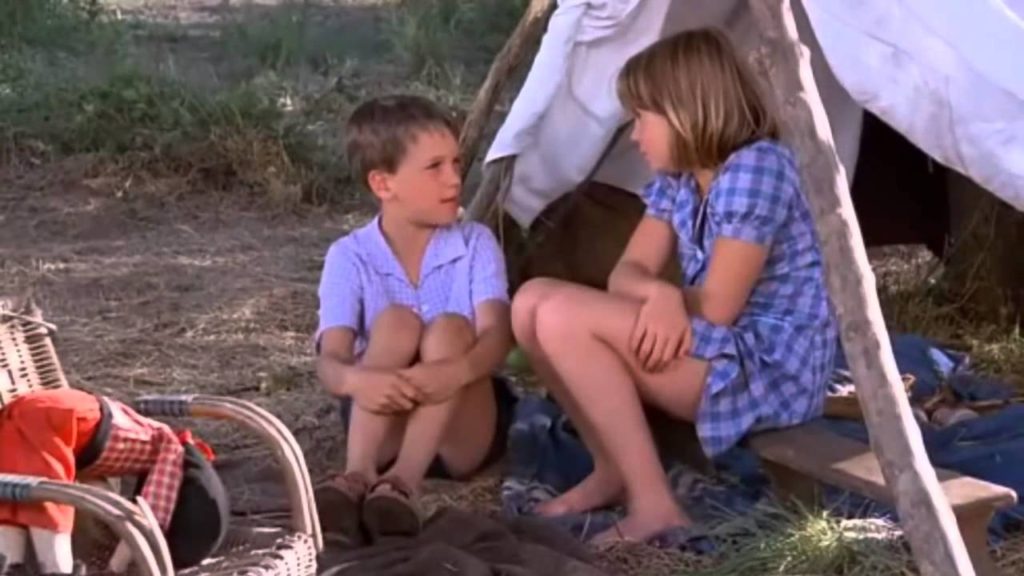 Totally sweet, this wonderful summertime romp was overtaken in critical appeal by 1987's My Life as a Dog (another lovable summer movie). Our hero is Pelo (Richard Bohringer), who's been sent to a country estate by his mother, who's about to have another baby. Pelo strikes up a dynamic relationship with next-door neighbor Christine Pascal, and thus we're treated to the kind of fleeting, luminous kinship we've all experienced in our youthful summer months.
EXTRA CREDIT SUMMER SCHOOL: 
The Music Man (US, Morton DaCosta, 62)
Woodstock (US, Michael Wadleigh, 70)
Lifeguard (US, Daniel Petrie, 76)
Summer of '42 (US, Robert Mulligan, 71)
Meatballs (US/Canada, Ivan Reitman, 79)
Little Darlings (US, Ronald F. Maxwell, 80)
A Streetcar Named Desire (US, Elia Kazan, 51)
Barton Fink (US, Joel Coen, 91)
The Bad News Bears (US, Michael Richie, 76)
Stand By Me (US, Rob Reiner, 86)
C'est La Vie (France, Diane Kurys, 90)
Rollercoaster (US, James Goldstone, 77)
Last Summer (US, Frank Perry, 69)
Mr. Hobbs Takes a Vacation (US, Henry Koster, 62)
Claire's Knee (France, Eric Rohmer, 70)
Cool Hand Luke (US, Stuart Rosenberg, 67)
George Washington (US, David Gordon Green, 2000)
The Long Hot Summer (US, Martin Ritt, 58)
Summer of Sam (US, Spike Lee, 99)
Adventureland (US, Greg Mottola, 2009)