When the Pictures Got Big Again
This Best Of list observes the Academy's eligibility dates for 2021 movies, March 1 – December 31, 2021. You can find Judah and the Black Messiah in the Best of 2020.
---
In July I declared, "Movie theaters are back, baby!" Half a year later, that is…kind of true? The future of theaters is…unsure. Delayed releases…keep happening. The Oscars are…figuring things out.
Though we're still waiting to see what's at the end of those dot dot dots, Norma Desmond would have loved 2021—the pictures got BIG again. Big musicals! Big franchises! Big casts! Big comebacks! Big budgets! I kept returning to words like "all," "every," "filled," "great," "major," mega," "more," "spectacle," "top-tier" when drafting this piece. Because of the pandemic delays, 2021 was filled with double and triple features from creators and performers we've been missing. Lin-Manuel Miranda and Ridley Scott are responsible for two films on this list, and Ben Affleck, Javier Bardem, Benedict Cumberbatch, Willem Dafoe, Matt Damon, Benicio Del Toro, Adam Driver, Andrew Garfield, Frances McDormand, and J.K. Simmons all make multiple appearances. Plus, the next generation of stars is solidifying with Timothée Chalamet, Corey Hawkins, Noah Jupe, Tony Revolori, and Zendaya each appearing twice.
And are there bigger genres than musicals and superheroes? DC and Marvel returned with theatrical events (and HBO Max premieres), and Spider-man: No Way Home is still swinging up the all-time box office charts thanks to a super-sized cast tying franchises together. (At publication, Peter Parker sits fourth domestically and sixth worldwide with more than $1.7 billion.) More surprising: the resurgence of musicals, which have…struggled as of late. Two years ago I'd never have expected to see so many released in one year, let alone that three of them would place on my Best Of list.
2021 was the year movies got BIG again.
Like in 2017, I could have written about my top 30 films of the year. Miranda's Disney musical Encanto and the superhuman James Bond adventure No Time to Die were tough cuts, and there were plenty more contenders well-crafted (C'mon, C'mon; Cyrano; Passing; The Sparks Brothers) and just plain fun (Black Widow, Free Guy, Nobody, Red Notice, Shang-Chi and the Legend of the Ten Rings, The Tomorrow War). Most of my top 20 could live in my top 10, and there may be 10 more I'll kick myself for not having included, like the theater-exclusive Licorice Pizza I couldn't squeeze in before the Omicron surge.
If 2021 had any theme besides its super-sized nature, it would be the narratives we create around ourselves. The French Dispatch literally writes articles about its characters, and The Last Duel constructs three competing viewpoints about the same people. Belfast, The Eyes of Tammy Faye, In the Heights, King Richard, The Power of the Dog, The Tender Bar, and West Side Story deal with overcoming stereotypes and negative messages from childhood to become better and more honest versions of ourselves. Being the Ricardos, Cruella, Dune, House of Gucci, The Tragedy of Macbeth, Spider-man, and tick, tick…BOOM! feature characters discovering their own greatness, often because others can see it in them first.
So if we're creating a narrative for 2021, I'm following suit with its films. It may be an uncertain time for theaters, the Oscars, and movies overall, but instead of focusing on those dot dot dots, I'm focusing on the major stars, many musicals, and mega spectacle. 2021 was the year movies got BIG again.
Guys, I'm all in on Aaron Sorkin, and I love Lucy—Being the Ricardos was made for me. While it took a bit to warm up to Nicole Kidman and Javier Bardem wearing the pearls and coif I grew up watching in reruns, they won me over in this behind-the-scenes drama about one of the great sitcoms. Listen to the most recent season of Turner Classic Movies' podcast to learn how accurate Sorkin's take on this season of Ball's life is.
9. A Quiet Place Part II
John Krasinski wrote and directed this before the pandemic, but its message of never losing hope was made for now. At 97 minutes, Krasinski does not waste my time, either. This sequel is another chapter in this family's life, and its similarities to the original aren't flaws but consistencies with the world we saw in 2018. Also consistent? The non-stop thrills.
It's a little bit of a biopic about a marriage, a little bit of a drama about the intersection of religion and American politics, and a little bit a comedy about clueless people. Jessica Chastain and Andrew Garfield never make fun of their characters without losing their ridiculousness, a delicate dance that's some of the best work of their careers.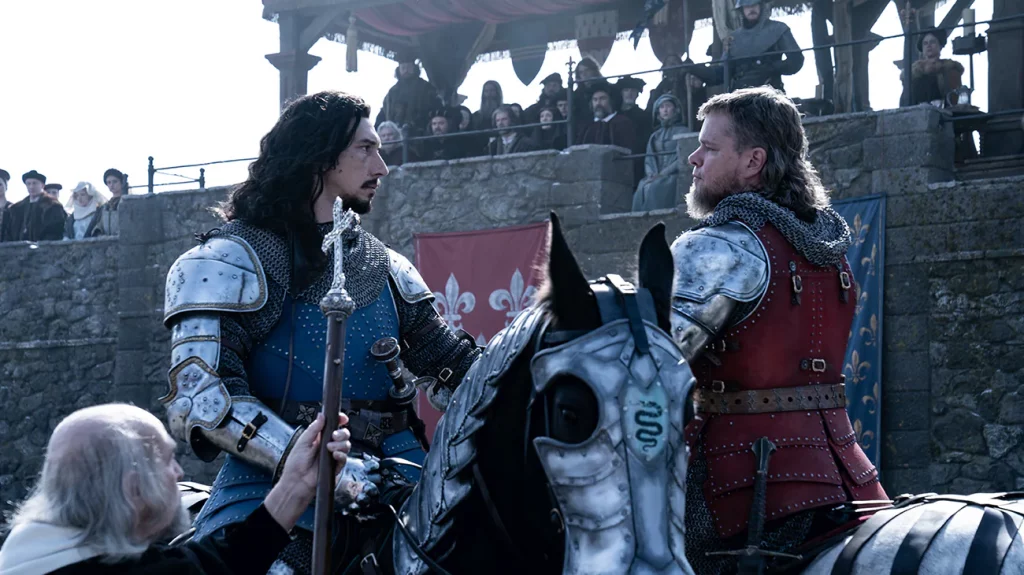 Listening to the same story from three voices feels like the barrage of information we sift through each day to know what's real. Though the moment we're living in is difficult, I'm glad to live in a world where a major studio, mega-movie stars, and a top-tier director want to make a film as rich and complex and thorny as this one.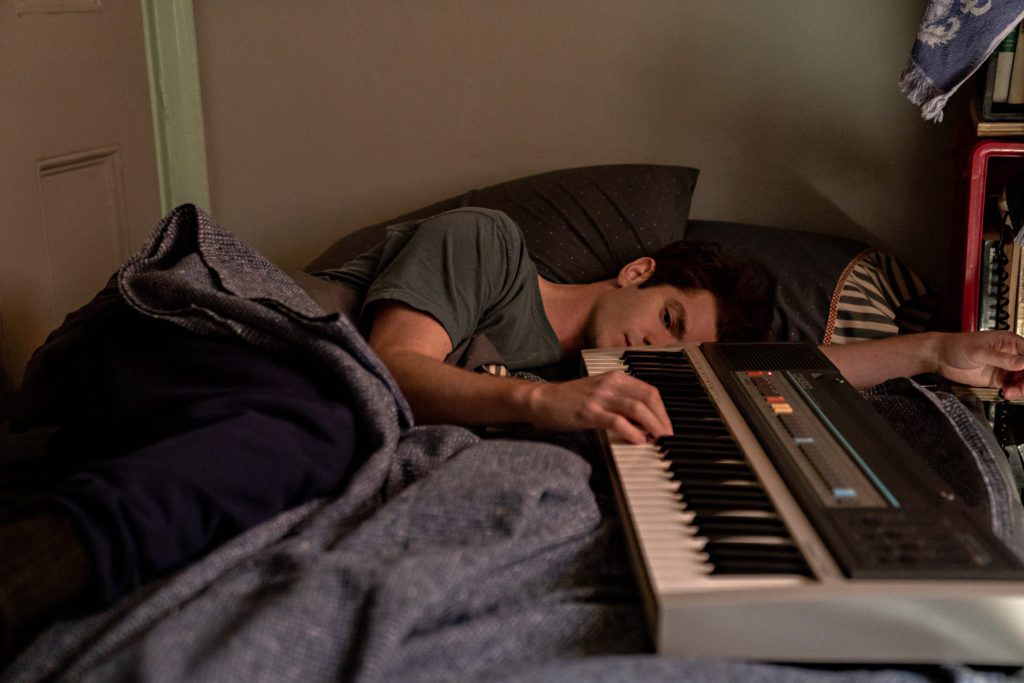 Andrew Garfield and Lin-Manuel Miranda are affirming why they're big winners of 2021, and Jonathan Larson's musical is full of songs you'll want to listen to again and again. It's musing on how we make art and how creative people survive in a world not designed for them, plus it taps a spigot into the I'm-almost-30-and-what-have-I-actually-done-with-my-life anxiety I've been doing my best to ignore. With scenes filmed at The Strand and a song about brunch, this musical feels tailor-made for this Taylor.
5. King Richard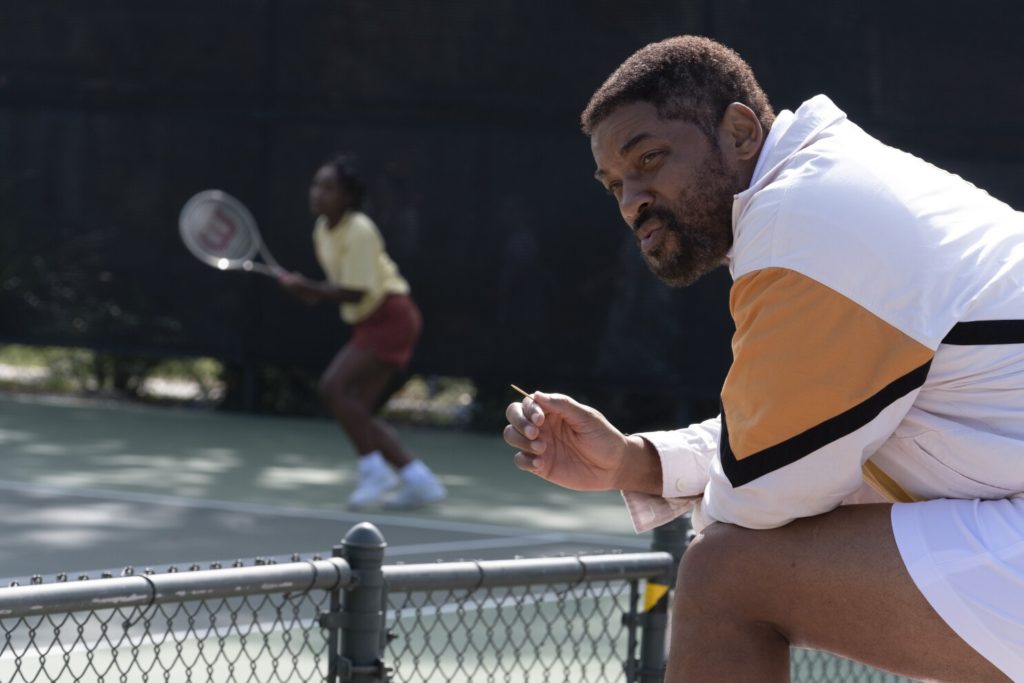 The story of Serena and Venus Williams should never have happened, but their parents never believed in the odds. It's a feel-good sports movie, an authentic family drama, and an unexpected Will Smith performance. Bonus: It's further confirmation Jon Bernthal makes everything better.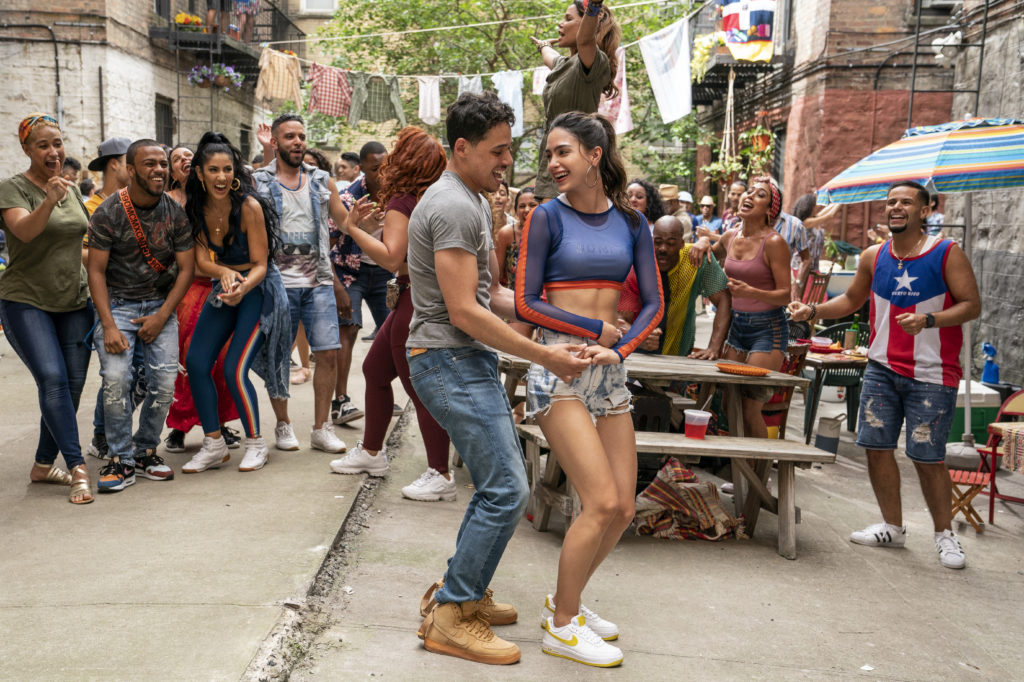 Every risk in this adaptation of Lin-Manuel Miranda's other Broadway hit pays off. Taking cues from Fred Astaire, Busby Berkeley, and Stephen Sondheim classics, In the Heights fits right in with the tradition of great movie musicals. The last decade has been tough for the genre, but films like these are the best bet for its future.
3. West Side Story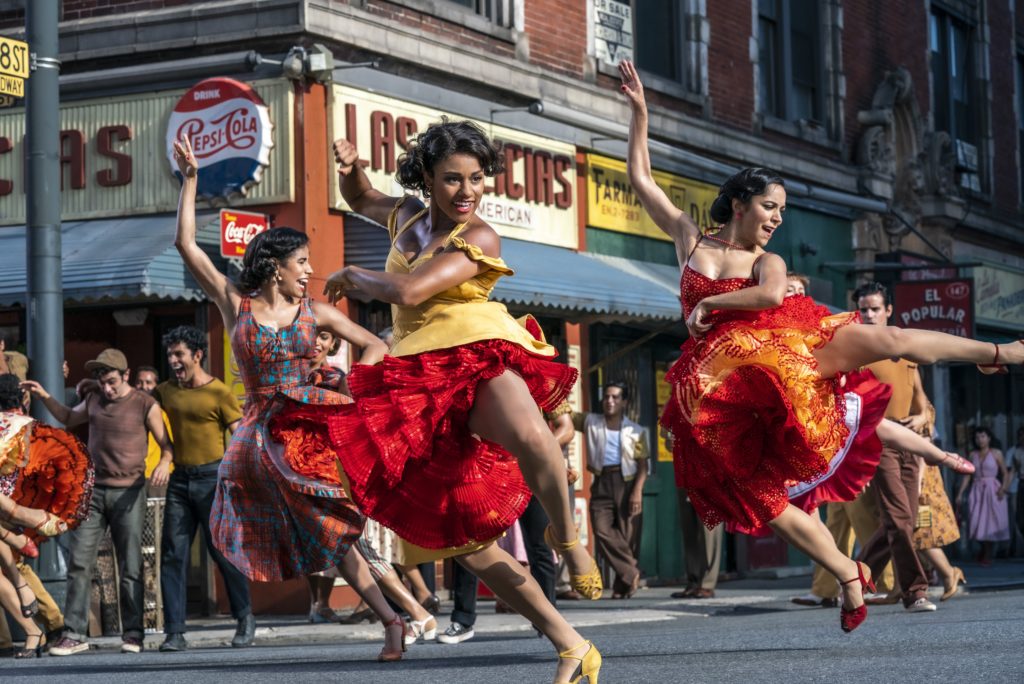 I wasn't sure Steven Spielberg could pull off a worthy remake to one of my favorite musicals, but this interpretation matches or exceeds the '60s classic in almost every way, even finding depth for the boring Tony. It's a collection of some of Spielberg's most beautifully-composed shots, and the story and music feel as fresh as I suspect they did in 1961.
Gaga! Driver! Irons! Pacino! Heck, I even loved Leto in this. This fashion-filled, accent-overloaded, Macbeth-meets-King Lear saga rules because it begins with complicated characters and never loses them through the spectacle of greed, succession, and murder along the way. House of Gucci was exactly what I hoped it would be—so much so it's one of maybe 15 movies that make me want a 3+ hour version.
In Wes Anderson's world, delight is a virtue, and The French Dispatch filled me with more delight than any of his films to date. This film is a feast for all senses, from the intricate sets to the whimsical Alexandre Desplat score. It's filled with a zest for life that made me buy fresh bread and drink coffee at 10 p.m., and I am not sure there is higher praise than that.
Rounding Out the Top 20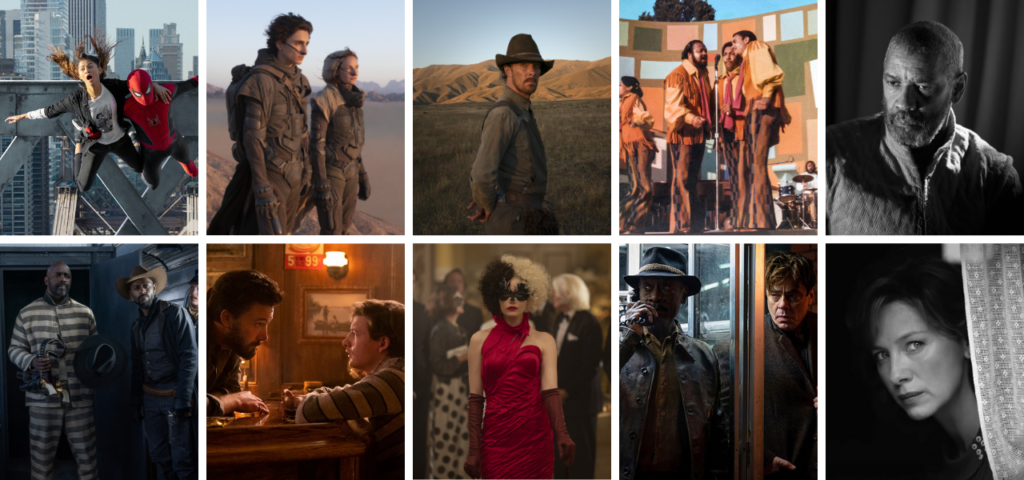 11. The Power of the Dog – Jane Campion's golden-tinged Western is not my cup of tea, but there's no denying her building of tension and foreshadowing. There's also no denying the force of nature that is Benedict Cumberbatch—I can't quibble if you call this your best film of the year.
12. The Tender Bar – Stories about mopey writers are my jam, and Ben Affleck and Tye Sheridan are leading one that won't break your heart. Ask me tomorrow, and it might be in my top 10.
13. Belfast – Kenneth Branagh's childhood story may not be flashy, but that doesn't mean it's dull. Its appearance is simple, but its execution is elegant. Belfast lives in memory as much as it does in 1969, and Caitriona Balfe, Judi Dench, Jamie Dornan, Ciarán Hinds, and newcomer Jude Hill make this family feel alive both then and now.
14. Dune – Proof Timothée Chalamet and Zendaya are capital-M Movie Stars: They never get lost in the sand, behind the other A-list actors, or beneath the sci-fi mumbo jumbo. Instead, they elevate this film into a moody desert epic about destiny, family, and responsibility. The eye of Denis Villeneuve doesn't hurt, either—Dune is bewitching viewing.
15. Summer of Soul (…Or, When the Revolution Could Not Be Televised) – Even Questlove didn't know about the Harlem Cultural Festival, but now he's compiled one of the coolest concerts ever. Starring the 5th Dimension, B.B. King, Gladys Knight and the Pips, Nina Simone, Sly and the Family Stone, and Stevie Wonder, this doc is also a look at the cultural shifts of 1969. Plus, it made my friend's baby dance in the womb!
16. The Tragedy of Macbeth – A reminder Shakespeare is meant to be seen and heard, not just read. The architectural set design and black-and-white cinematography play with shadows and light, and Denzel and Frances make the Lord and Lady more vibrant than they were in high school English class.
17. No Sudden Move – A Steven Soderbergh heist film with an all-star cast and a plot so complicated I needed to Google it afterward? Give me these for all time forever.
18. The Harder They Fall – One of the great strengths of this film is it knows how cool it looks when a gang of outlaws rides into town. Its other great strength? A cast with Zazie Beetz, Idris Elba, Regina King, Delroy Lindo, Jonathan Majors, and LaKeith Stanfield. With slick editing, a percussive soundtrack, and splashy sets, this isn't a Netflix movie—it's a movie on Netflix resuscitating the Western genre.
19. Cruella – No one asked for this villainous back story, but the extravagant gowns, '60s and '70s needle drops, and pair of Emmas chewing on the scenery turned it into haute couture meets punk rock.
20. Spider-man: No Way Home – Some of the best cotton candy ever. Tom Holland is the 14th-most interesting thing in what's supposed to be his movie, but gosh darn it if this isn't the most delicious spectacle we've tasted in a long time.