The Venerable and Respected Working Actor Dead at 91.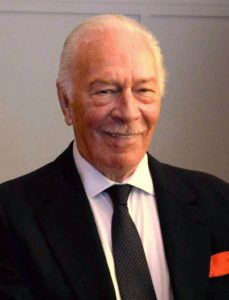 My grandmother believes The Sound of Music is the greatest movie ever made. "It has something for everyone," she likes to say, which is why it's one of the few safe choices for a movie night with her. This weekend I learned Christopher Plummer didn't care as much for his role in that production, but the good news is that no matter how feel about The Sound of Music, Christopher Plummer does have something for everyone.
With over 200 screen credits, you can find his name in a solid version of every genre. Looking for an Oscar-worthy drama? He was in A Beautiful Mind and Malcolm X. Thriller? Don't miss The Girl With the Dragon Tattoo or Inside Man. Adventure? He's a solid supporting role in The Man Who Would Be King and an important cameo in National Treasure. He lent his voice to family films like An American Tail and Up, and if you're in the mood for romance, try The Lake House or Somewhere in Time. FYI, my grandmother would insist The Sound of Music is the best of most—if not all—of those categories.
We would likely still be writing remembrances for Plummer's film career even if his only memorable role were Captain Von Trapp, but he stayed near the center of culture through most of his tenure, earning more acclaim with age. He appeared in blockbusters as recently as 2019's Knives Out, and he jumped into the #MeToo conversation when he replaced Kevin Spacey in All the Money in the World. Thanks to that film and the 2010 dramedy Beginners, he's both the oldest Oscar nominee and the oldest Oscar winner. In contrast with his co-star in The Man Who Would Be King, Sean Connery, Plummer didn't retire, and on his 88th birthday declared he was still "ambitious." We'll hear him later this year in one final voice role—he left us with no sign of slowing down anytime soon.
– Taylor Blake
Christopher Plummer, whom we just lost late last week, was the worst villain in real-life animation history. Actually, no he wasn't. But he did portray him in a film. Actually, no he didn't. But he did portray a terrible villain bearing nearly the same name as the aforementioned worst villain in real-life animation history.
That actual villain was Charles Mintz, the man who notoriously stole the character of Oswald the Lucky Rabbit from young Walt Disney, causing Walt and Ub Iwerks to scramble and create Mickey Mouse. Plummer, in Pixar's great movie Up, gives voice to the evil Charles Muntz, a character apropos of nothing to Mintz other than his almost-identical name. Plummer, unlike Mintz, was quite good. As always.
Actually, not quite always. I have to bring up 1978's Starcrash, a wonderfully ridiculous early Star Wars rip-off. Plummer, playing some sort of benevolent cosmically-powered Emperor, is given the task of bringing the movie to a close with this glassy-eyed and glacial speech: "Well, it's done. It's happened. The stars are clear. The planets shine. We've won. Oh. Some dark force, no doubt, will show it's face once more. The wheel will always turn; but for now it's calm. And for a little time, at least, we can rest". [Closing credits]. Just a bit earlier in Starcrash, the character froze time. Now here he is doing it again. Poor Christopher Plummer. A working actor to the end.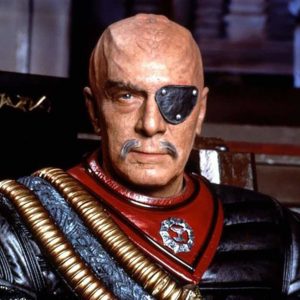 But no tears need be shed for Plummer's career. Starcrash was but an anomaly. (Not just for him, but for everyone involved. And also, for all of cinema. But I digress…) Awards and respect were no strangers to Plummer, particularly late in his decades-long career. Even mainstream science-fiction eventually came through for him with the memorable role of Chang, the mad Shakespeare-quoting Klingon in 1991's Star Trek VI: The Undiscovered Country. (Plummer himself, it should be noted, was no stranger to The Bard.)
In 2005, Plummer played an altogether different Captain in Terrence Malick's sublimely transportive The New World. This after turning the heads of everyone as 60 Minutes icon Mike Wallace in The Insider, a bold work that ranks as one of director Michael Mann's finest films. It's his take as Wallace, not The Sound of Music's Captain Von Trapp, that I first think of when I think of Christopher Plummer. So precise, so intense.
His voice was always his own yet able to embody his many, many characters- whether they be an eye-patched Klingon, a famous journalist, or the singing future-proprietor of a ski lodge, or a name-only surrogate for the worst villain in real-life animation history. I've heard tell that Plummer wasn't always the most pleasant of celebrities. But even if that was the case, it didn't prevent him from working consistently throughout an impressive and immense career; one that we've only scratched the evergreen surface of with our tributes.
Good journey, noble Captain of many names.
– Jim Tudor