DIRECTED BY TOM HARPER/2019
Jessie Buckley Shines in Tom Harper's Musician Drama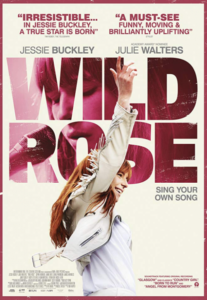 Rose-Lynn (Jessie Buckley) believes she was born in the wrong place, and probably the wrong time. She's a Glaswegian, but she when she sings – and she sings often – her Scottish accent disappears and she delivers American country music with an authenticity that come from someplace deep inside. Her love for country music makes her feel alien in Glasgow. "I was born an American, " Rose-Lynn insists, and so her dream of becoming a country singer is inevitably connected to Nashville. But Rose-Lynn is a young mother, an ex-felon, and a woman of limited financial resources. Wild Rose opens as Rose-Lynn leaves prison, ankle monitor awkwardly jammed in her white cowboy boot. Maybe she's over-romanticized her country heroes: when a prison guard tells her that no one is going to want a country star who is an ex-felon, she shoots back that Johnny Cash had a prison record, too.

Over the course of Wild Rose, Rose-Lynn lives in the tension between pursuing her dream and taking responsibility for the people who need her.

While Rose-Lynn has been in prison on a drug charge, her mother, Marion (Julie Walters) has been caring for Rose-Lynn's children, Wynona and Lyle. Rose-Lynn has been the house singer at a Glasgow bar called the "Grand Ole Oprey" since she was 14. She's been a parent almost as long. Marion has been the stable force in the lives of the children, and now she expects Rose-Lynn to settle down, grow up, and take responsibility for them. But Rose-Lynn is still dreaming of stardom, and unlike many dreamers she may actually have the talent to make stardom a reality.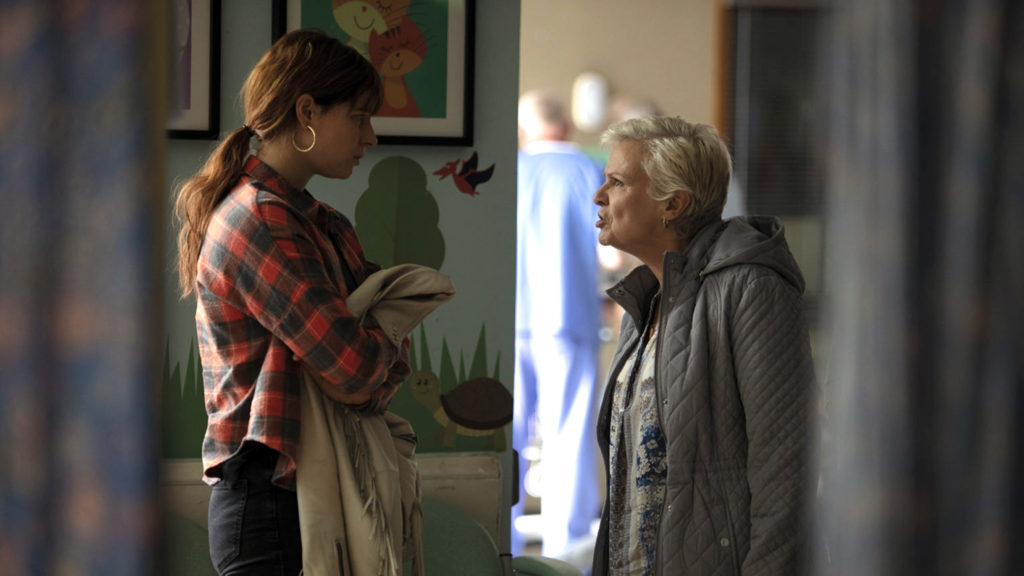 In Wild Rose, director Tom Harper (War and Peace) traverses familiar territory – the "nobody" with a big dream. In the wrong hands it can be a tiresome cliche. For all that A Star is Born (2018) got right, that blockbuster success even stepped into cliched territory. But here the ingredients are all just right. In particular, Irish actress Jessie Buckley (who gained attention in last year's Beast) is a dynamite lead as Rose-Lynn. She is sullen, charismatic, stubborn, joyful; reckless and undisciplined in everything but her singing – including her parenting. She breaks promises, shows up late, even lies about having children. Hired by a wealthy woman (the regal Sophie Okonedo) as a housekeeper, Rose-Lynn asks her point blank to fund her trip to Nashville. It's an audacious suggestion but demonstrates Rose-Lynn's focus. It's not malicious; she just wants what she wants and won't let social niceties get in the way.
Over the course of Wild Rose, Rose-Lynn lives in the tension between pursuing her dream and taking responsibility for the people who need her. She gets support from surprising quarters (including from "Whispering" Bob Harris, host of a country show on BBC radio, playing himself) but will ultimately wrestle with a question as old as The Wizard of Oz: can you find your heart's desire in your own backyard?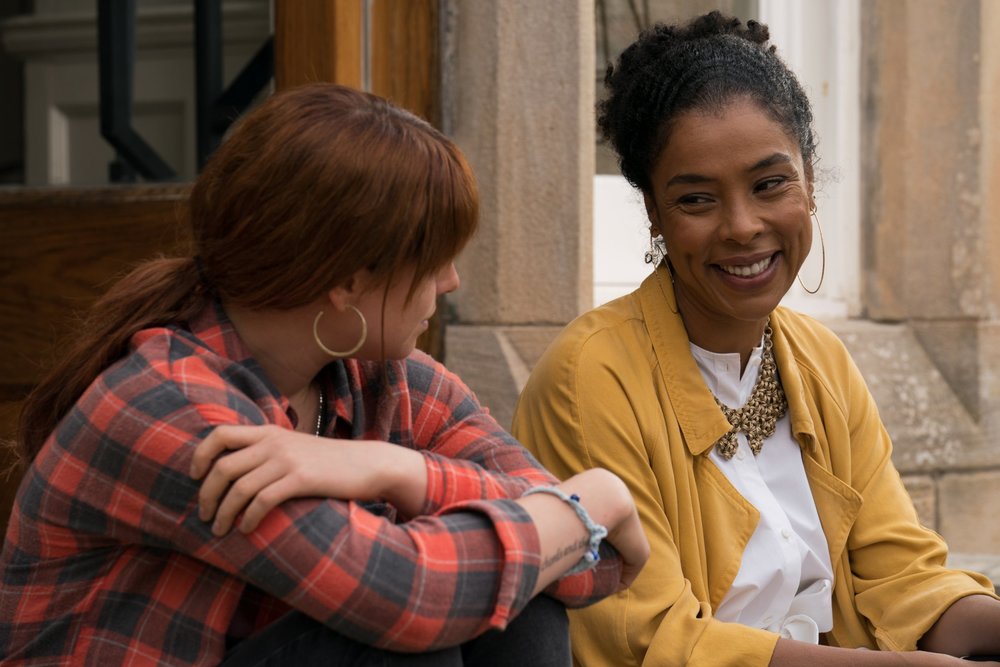 The music in Wild Rose is wonderful. In particular, Jessie Buckley performs a tender cover of Wynona Judd's "Peace in This House" that may be even better than the original. The script of the film, from Nicole Taylor, is sharp, funny, bittersweet. Taylor has written a movie that acknowledges the challenges many women face in seeking success while raising children. In relational terms, what price is too high? How much time away is too much? And what, on the other hand, is the cost of letting the dream die? There have been plenty of autopsies on the idea of women "having it all" and the diagnosis is always the same: they can't. But maybe, Wild Rose suggests, there is a way to have, if not all, at least enough.