A Year of Mystery, Music, and Creative Mayhem at the Movies
The worst films I saw in 2022 were Strange World, The King's Daughter, Don't Worry Darling, Deep Water, and Blonde. I hope you didn't have to sit through any of them. Two of the best films I saw in 2022 are animated, two are murder mysteries, two are horror films, three are based on real events, and one defies categorization. These are my ten favorite films of 2022.
A comedy of murderous manners that's light as a feather and oh-so-enjoyable. The cast (featuring Sam Rockwell, Saoirse Ronan, and David Oyelowo) is having a ball, and you will too, with this delightfully charming who-done-it set during a 1950s London production of Agatha Christie's stage play The Mousetrap.
The fun in Glass Onion comes not only from the twisty mystery but from the joyous performance of Daniel Craig as super sleuth Benoit Blanc. Writer/Director Rian Johnson understands that a good mystery is important for a detective story, but an investigator you'd like to hang out with is even more important.
Writer/director Ti West released a fantastic riff on The Texas Chain Saw Massacre this year, entitled X, starring Mia Goth in a dual role. West and Goth then surprised the film world by releasing Pearl, a prequel they wrote and shot in secret. As the title character, Goth delivers one of the best performances of the year, cementing her place in horror history and creating a new icon for the genre.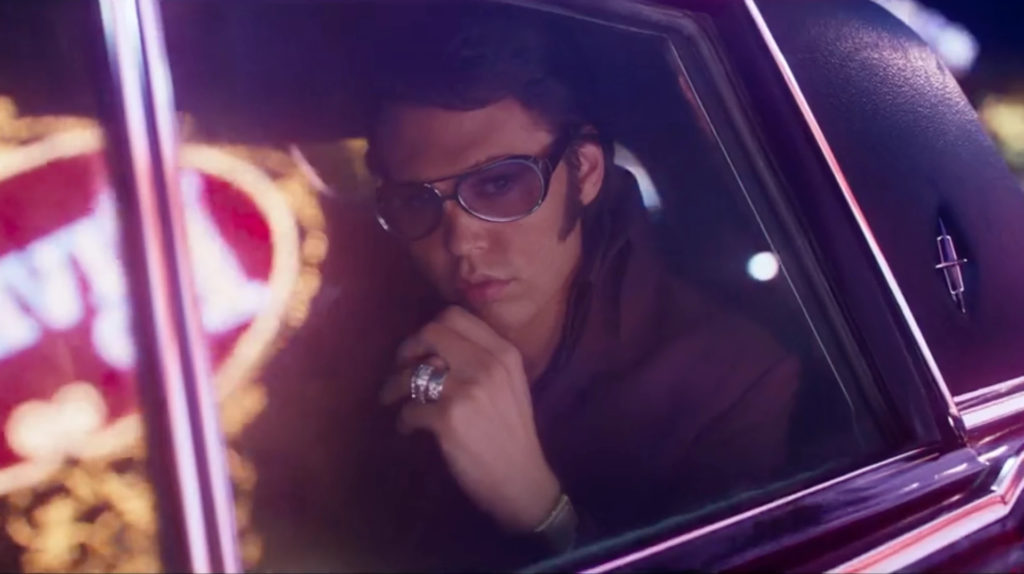 Austin Butler is simply astonishing as Elvis, and Baz Luhrmann proves an inspired choice to direct a picture about Presley, bringing his colorful and glamourous vision to a glitzy, bombastic, visually arresting and sometimes dizzying production.
Smartly keeping the focus on Jodi Kantor (Zoe Kazan) and Megan Twohey (Carey Mulligan), the New York Times reporters who broke the Harvey Weinstein scandal, instead of focusing on Weinstein himself, She Said becomes an important record of the social-political climate just before the explosion of the #MeToo / Times Up movements that changed our national conversations about gender equity and workplace sexual assault in America. 
5. Turning Red
I remember being a young teenager and wanting to go to a Juliana Hatfield concert, but I couldn't convince my parents to let me go with my friends. Domee Shi and Julia Cho's Turning Red tells a story about a teen girl's quest to see a boy band concert with her pals. Along the way she explores her independence, sets new boundaries in her relationship with her mother, and sometimes changes into a giant red panda. Oh, adolescence. The story is relatable and the original songs of the fictional boy band 4*Town, courtesy songwriters Finneas O'Connell and Billie Eilish, are pitch perfect.
Writer/Director Alex Garland follows up his spectacular existential science fiction films Ex Machina and Annihilation with a film even heavier and more complex. Men is an unsettling examination of the lingering pain of processing grief, told through a feminine lens and not holding back on blood or symbolism as it portrays the difficulty of perseverance and renewal in a patriarchal society. 
3. Women Talking
Rooney Mara, Jessie Buckley, and Claire Foy lead one of the best acting ensembles of the year in a film that demands your attention. Luc Montpellier's superb, washed-out cinematography and Hildur Guðnadóttir's cautious score set a tentative tone and prove to be two of many smart choices made by director Sarah Polley in her powerful adaptation of Miriam Toews' book.
2. Everything Everywhere All at Once
Stop reading this column, log off from the internet, turn off your phone, and watch this movie right now. The production design, score, and costumes will knock you out. Prepare yourself for an invigorating, intoxicating, captivating, downright fun film with an excellent cast and an endlessly interesting script. A new classic.
If you've worked in any creative setting, you're sure to enjoy this story of achieving one's vision. Featuring gorgeous animation, an involving story, and memorable characters, Pompo: The Cinephile is a hilarious and heartfelt love letter to filmmaking. It was released in Japan in 2021 but didn't find distribution in America until 2022. Since I don't live in Japan, I figure I can include it on my list of the best films I saw this year. 
*****
There you have it; ten films I sincerely hope you enjoy should you decide to take them in. An honorable mention must be given to the documentary Moonage Daydream, a must-see for fans of David Bowie.