An International Batch of Oscar Nominated Live Action Shorts
Once again, ShortsHD is bringing this year's batch of Oscar nominated Live Action and Animated Short Films to a global audience. In the United States, check your local Landmark theater to see if either Showcase is now playing. Here's our rundown of the Live Action films, chiming in from all over the globe.
Get an edge in your Oscar pool, and more importantly, be informed about some solid, if short, cinema that is being celebrated:
A Sister
Delphine Girard, Belgium, 16 min.
The beginning of this incredible short film will either surprise you or you'll see exactly where it's going. Whichever it is, it doesn't matter because what follows is a mix of unbelievable bravery and suspense. A Sister by Delphine Girard offers an intense and fascinating inside look at an emergency operator and her caller. I was left incredibly speechless by the end. In such emergencies, you cannot help but think what could happen to someone in a bad situation who is not able to get help. It is terrifying to see play out on screen but what a watch.

Brotherhood
Meryan Joobeur, Tunisia, 25 min.
Wow, this is a heartbreaker. First of all, freckles represent! (I'm a freckled-faced human.)

When eldest son Malek returns home from Syria with a pregnant woman he introduces as his wife, not everyone welcomes them with open arms. His mother and brothers are excited and relieved to have him home, but his father Mohamed's reaction is quite the opposite. His disappointment in Malek's radicalization and department from the family is evident throughout the film. Made by Meryan Joobeur, this tearjerker story asks, 'Are we worthy of redemption after completely neglecting our loved ones lives and well-being?'. I could certainly see this or A Sister winning but would like to add a nod to the films' three young *first-time* actors on such impressive and serious work. If you can only watch one of these LIVE ACTIONS, make it this one.

The Neighbors' Window
Marshall Curry, USA, 20 min.
It is difficult to choose a favorite of the five films, but I'd choose this one. A simple premise: An open window offers a couple a glimpse into another's seemingly perfect and energetic lifestyle, leading them to question their own happiness and livelihood. This short offers a powerful message on not taking things for granted, something that hit home especially this month after the wake of the Kobe Bryant news. To value family, relationships, the love that you have in your life is a hard-nuanced message to sell authentically, portrayed in the media as rather redundant. However, The Neighbors' Window by Marshall Curry offers a creative way to tell the story, one I enjoyed more each minute.

Saria
Bryan Buckley, USA, 23 min.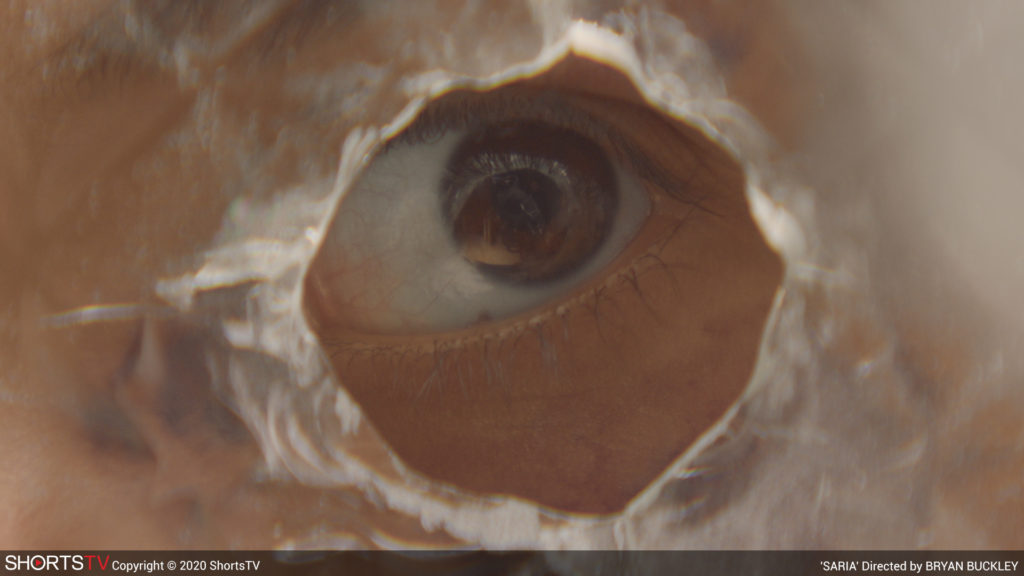 Maybe the most difficult watch, Saria is based on a true story that involves abuse, neglect, and untimely death. A film by Bryan Buckley, the film offers powerful insight into the treatment of young minors, some orphaned and others abandoned at the Virgen de La Asuncion Safe Home in Guatemala. Ultimately it is an unrestrained look at authorities pride and recklessness overpowering any compassion or empathy for young, innocent children. As it sounds, it's pretty devastating. It's also a condemning of such event as you find out, no one has been held accountable for the actions of the guards. I was upset while watching yet glad this was made.

Nefta Football Club
Yves Piat, Tunisia/France, 17 min.
Yahoo, a much lighter watch! When two young boys find 'laundry detergent' in several bags on the back of a mule, they quickly run off with it. The older boy, more aware of the actual product, seeks out older teenagers to make drug money. The youngest son has another idea entirely. What potentially could have been quite a harmful drama actually ends up being sort of… funny? Enjoy this short by Yves Piat, it might be the most lighthearted in the category.