An Historically Based Muslim Animated Adventure Film
Directed by: Khurram H. Alavi and Ayman Jamal/2015
International Release: February 2, 2018
Bilal: A New Breed of Hero is an animated adventure based on the real life story of Bilal ibn Rabah, who is a hero of the Muslim faith, though this story does not allude to that as such, other than mentioning in the end epilogue that he was the first to issue the call to prayer.  Barajoun Entertainment is behind this feature as it seeks to portray heroes of the Arabian Peninsula.
Bilal (Andre Robinson (as a kid)-Ferdinand, Wonder; Jacob Latimore (as a teen)-Detroit, Ride Along; Adewale Akinnuoye (as an adult)-Agbaje-Suicide Squad, LOST) is a young boy, with a beautiful voice, who dreams of being a warrior.  Lost in the daydreams of his many adventures, Bilal imagines himself the cunning warrior fighting hordes of warriors on horseback, defending his sister Ghufaira (China Anne McClain-Grown-Ups, Grown-Ups 2), and mother, as his modest home and yard transform themselves into darkened battlefields where he emerges victorious against those who would perpetrate injustice.  Abruptly, his world comes crashing down on him as warriors on horseback ride in and kill his mother, and take he and his sister into slavery.
His new master is a man named Umayyah ibn Khalaf (Ian McShane-Pirates of the Caribbean: On Stranger Tides, John Wick and John Wick: Chapter 2), a rich trade merchant who bows to no man, or god, despite helping prop up a local cult that fleeces the people of the town of Hijaz, as they give what little money they have for protection to the priest of the stone idol in the center of town.  Of course, the priest, Umayyah, and a trade merchant who sells the miniature idols in the marketplace are colluding for their own benefit.
As Bilal grows up, facing the nearly daily beatings ordered by Umayyah, and having to defend his sister from Ummayyah's cruel son, Safwan (Mick Wingers-The Pirate Fairy, Kung-Fu Panda 3).  Through it all, Bilal still sings with his sweet voice, but constantly longs for freedom, recalling his mother's words that what makes a man great is that he is free.  She doesn't necessarily mean "free" as in not enslaved physically, but the idea that one is not enslaved by themselves in their mind.
As Bilal wrestles with this notion, a wealthy trade merchant named Hamza (Dave B. Mitchell-Final Fantasy XV: Comrades (video game)) sees something greater than a slave in Bilal, eventually buying Bilal's freedom from Umayyah.  Ghufaira, however, is not so fortunate as she is given by Umayyah to his son Safwan as a present.  When Bilal hears of her death, he rallies an army to fulfill his childhood dream, though now he is grounded in the teachings of Hamza.  Instead of revenge, he will seek to right an injustice, namely correcting the oppression of slavery, holding up the notion that everyone is born free and should stay that way, no matter the color of one's skin.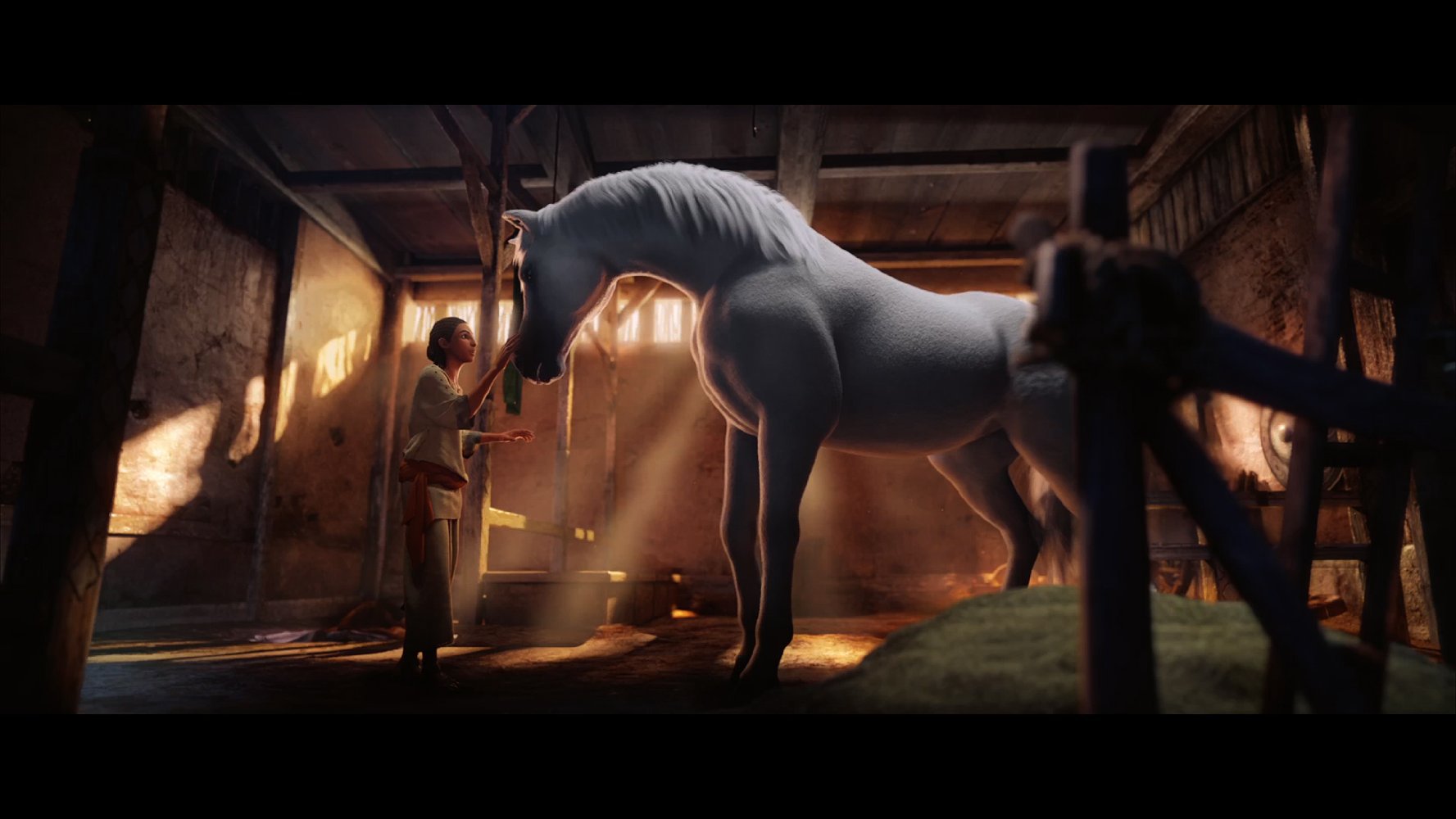 As a first endeavor into the world of animation for Barajoun Entertainment, the animation is quite good and features some very realistic moments that are similar in style Kubo and the Two Strings, though not in totality.  Due to the striking imbalance between these stronger scenes, and other parts of the film where the animation is more on par of a Saturday morning cartoon (though the 3D rendering helps), makes it a jarring experience visually as the audience must adjust to this inconsistency.
While the film lifts up a hero of the Muslim faith of the first muezzin (man who calls the faithful to prayer), it is caught in the middle of an internal struggle with its own faith.  On one hand, the studio has found a story to lift up a Muslim hero, but on the other hand, it must downplay nearly every reference to the faith that lifts him up.  Some of this is strategic, as a story with the lofty notions of freedom and equality will play well to an international audience.  On the other hand, the violent warrior aspects of the film (some of the scenes are quite brutal earning its PG-13 rating) might play too much into the stereotype for audiences not familiar with the world of the Arabian Peninsula 1400 years ago.
As the real-life Bilal was a friend of the historic prophet Muhammed, Bilal (the film) would much more important of a story if it was to include this connection.  With the Muslim teaching that the prophet cannot be visually depicted, and with the more recent examples of anger and violence by Muslims erupting against political cartoonists who depicted the prophet in newspapers in Europe serving as a sobering reminder, it makes any attempt to use this form of storytelling as a means to positively portray the Muslim faith a non-starter.  Bilal's story seems like a decent way to sidestep that issue, but without any context, it simply isn't as powerful.  It also leaves the script without a driving moral compass of a set belief system, instead offering up constant sets of platitudes and moral statements as substitutes.
Given Islam's deficiency today of equality, especially in the case of women, makes this grandiose notion of equality being a shared value for the world a tough sell, for a studio wishing to promote the Muslim faith, albeit indirectly.  They truly long to demonstrate the value of their faith in comparison with the other beliefs of the world in the film, but without being able to directly acknowledge Islam, there is nothing really to make that point. A visual depiction of an idol breaking as a means of demonstrating the failed morality of the religious system at the time is about the only way they can make their point, but it is too little, too late.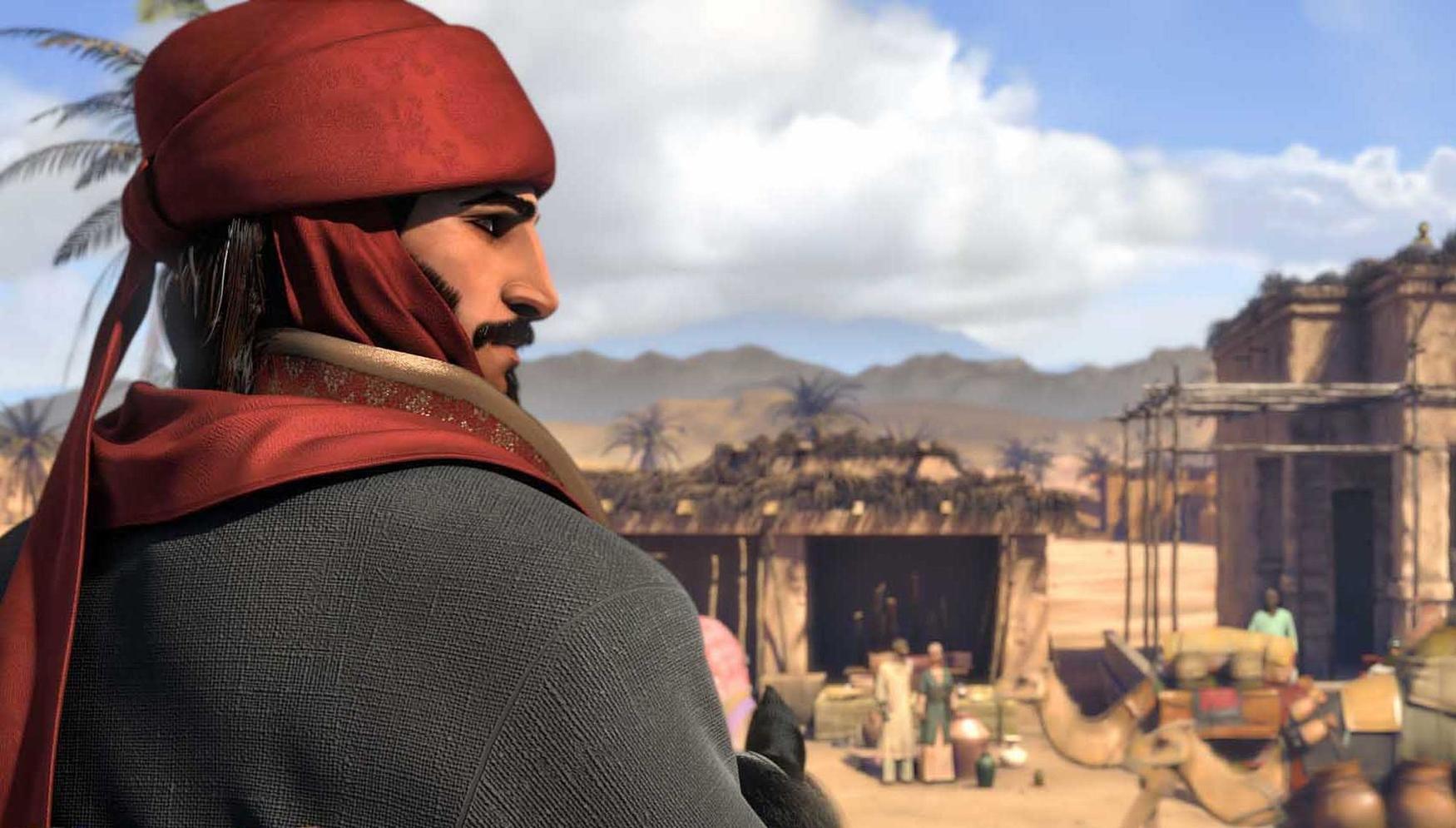 Overall, Bilal: A New Breed of Hero is a worthy first foray into the world of animation with a lot of solid visuals to build upon.  While it won't reach a wide audience, after being considered a box office bomb in the very Peninsula these stories come from and celebrate, it will open the doors for Barajoun Entertainment to explore other stories.  As it wrestles with a way to deal with the obvious roadblocks it must navigate, they just find a story that would resonate with much larger audience, and with a more effective narrative.