Brad Pitt and Margot Robbie Revive the Silent Era in Damien Chazelle's Uncouth, Unending, Uneven, Unforgettable Epic
DIRECTOR: DAMIEN CHAZELLE/2022
Since I've never seen anything like Babylon, perhaps the best way to capture it in a nutshell is sharing three moments that occur before the title appears on screen:
In the opening scene, Manny Torres pushes an elephant up a hill in the California desert. Before reaching the top, the elephant panics, excreting everything inside of him on Manny and his companions.
At the elephant's destination, an extravagant soirée hosted by a Hollywood producer, a young woman (presumably for hire) stuffs her face with food and urinates on a man to arouse him.
Before sunrise—though my memory is fuzzy on whether or not it's before Manny snorts cocaine off a silver platter with Nellie LeRoy—this young woman is dead. To distract the minimally clothed partygoers downstairs, the elephant makes his entrance early so Manny and his staff can sneak her body outside the mansion.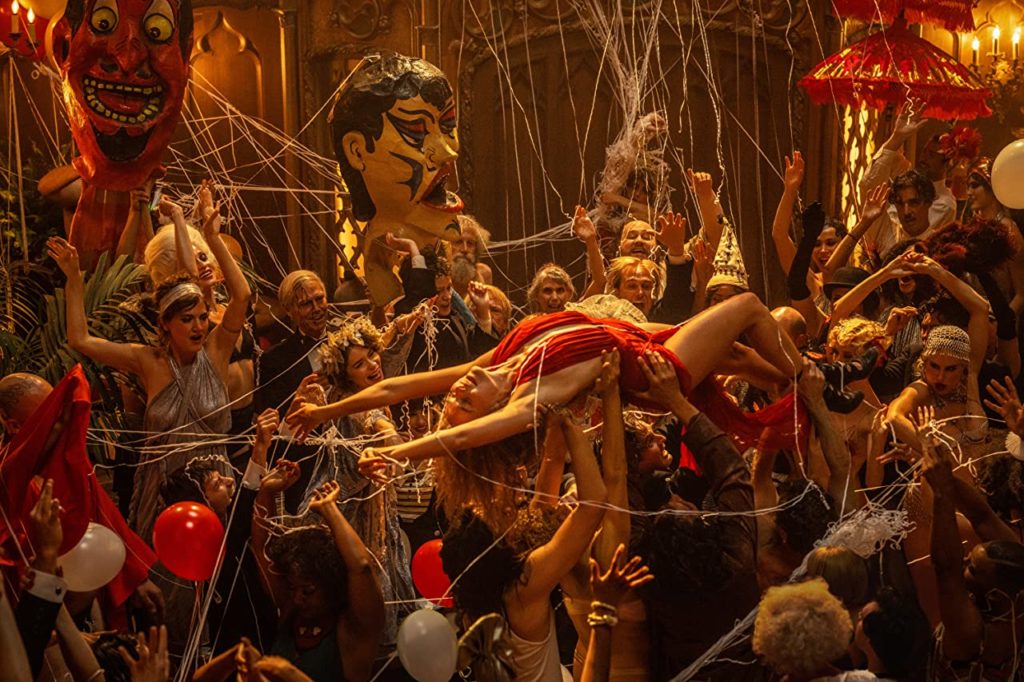 Wild, raucous, and debauched are all accurate descriptors for Babylon, a movie I'll never watch again and one I'm certainly glad I didn't watch with my parents. Reducing Damien Chazelle's semi-factual vision of Silent Hollywood to those words, however, would be fishing for clickbait. Its nudity is meant to shock, but is it meant to titillate? The you-have-to-see-them-to-believe-them animal encounters (also including a rattlesnake, an alligator, and a rat) are jaw-dropping, but aren't they also symbolic? Chazelle's camera observes the good, the bad, and the ugly of the birth of cinema, neither indicting its stars nor glorifying a business responsible for a surprising number of deaths. Though I'm surprised the drug-fueled orgy in the first half hour didn't earn an NC-17 rating, the 90-to-120 minutes of character-driven drama between the descents into madness means Babylon can't be called a cheap adult film.
At some point, I lost my sense of time: Had I ever existed before sitting down to watch this movie? How much longer would I be here?
Elephant wrangler Manny (Diego Calva, whom I've never seen before but hope to see often from now on) dreams of leaving behind something that will last, and in 1926, the infant motion picture industry seems like a sure ticket. While climbing up the ladder at Kinoscope Studios, he brushes with overnight sensation Nellie (Margot Robbie), bona fide hitmaker Jack Conrad (Brad Pitt, styled as an Errol Flynn doppelgänger), and jazz musician Sidney Palmer (Jovan Adepo). All envision themselves as heroes and icons of this new medium, believing they're in fantasies like The Wizard of Oz or triumphant journeys like Sunrise (A Song of Two Humans), but we see they're living in tragedies akin to A Star Is Born, Gone With the Wind, and The Great Gatsby. Though their bashes make Jay Gatsby's look like kids' parties, they romanticize their lives just as much he does.
Babylon's cast also includes Chloe Fineman, Flea, Kaia Gerber, Li Jun Li, Jean Smart, Katherine Waterston, Samara Weaving, and Olivia Wilde, though you'd be forgiven if you missed some of them while blinking. Even with a three-hour-plus runtime, Babylon is as ambitious as its fame-hungry characters, cramming in more storylines than I could count. Manny and Nellie weave in and out of a star-crossed romance, and Sidney and his orchestra fight the politics of segregation. An homage to Singin' in the Rain peppers the whole saga, and some scenes feel like direct responses to Chazelle's La La Land, with returning composer Justin Hurwitz riffing on a mournful version of "Mia and Sebastian's Theme." When Tobey Maguire turns up in the final hour, we take a detour into a horror flick. At some point, I lost my sense of time: Had I ever existed before sitting down to watch this movie? How much longer would I be here? Babylon feels longer than three hours because it wants to be several movies at once. You could cut a full hour to make a version you can watch with your parents and still the ideas remain half-explored, characters half-developed, and pacing half-defined. Adepo, Calva, Pitt, Robbie, and Smart fight to create vulnerability in this world of pageantry, but the breadth of this plot does not allow for matching depth, which means these themes and characters would have been served better by multiple films or an anthology a lá The Ballad of Buster Scruggs.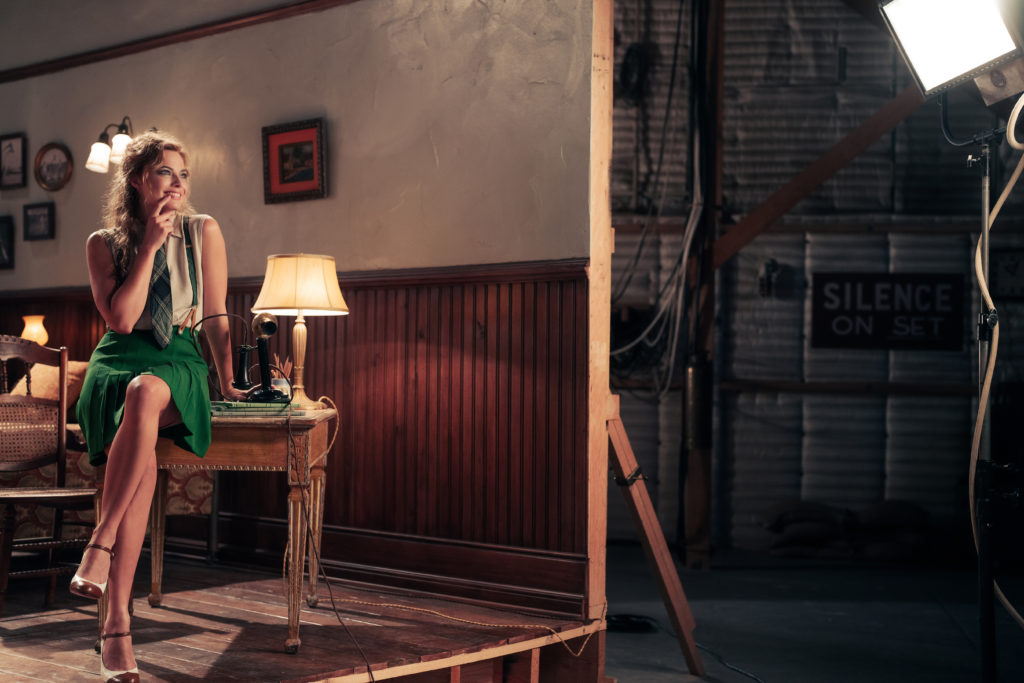 Thanks to that dense storytelling and its aggressive raunchiness, I'm not sure who Babylon is for. Social media advertising has tried to brand it as a naughty farce, a quick but incomplete sell for an epic also about less sexy topics like avarice, corruption, desperation, divorce, murder, prejudice, and suicide. It at least does cater to film buffs with impressive long takes that make the opening of La La Land look quaint, the trippiest ending this side of 2001: A Space Odyssey, and top-notch production design, costumes, and score. (The best scene is Nellie's first day on a sound set, which is both hilarious and informative of the challenges to make early talkies watchable.) Perhaps I'm a critic who doesn't understand a piece in its time, but Babylon's best chance for a legacy (apart from those already in love with cinema) seems like it would be chopping up its most outrageous scenes and sharing them on YouTube to create the movie the marketing team is selling. Not that I wish that for a something so bold in its choices, even if I find many of them deeply unpleasant, ill-advised, or too embarrassing to recount. Like Manny's fight with the elephant, I suspect Chazelle and the rest of the creative team knew their attempts to create a star-studded spectacle for our entertainment could result in, well, a big dump on their herculean efforts. Babylon may be unsuccessful as a congruent work, but I'll give it this: It's a viewing experience I'll never forget, which means it has achieved the immortality its characters dream of.