DIRECTED BY: PETER YATES/1989
KINO LORBER STREET DATE: APRIL 2, 2019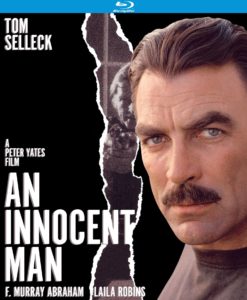 Legendary filmmaker Peter Yates (no relation) who directed Bullitt, Robbery, and the cult-classic Krull, brings us the tale of a man, wrongly accused of a crime but who is sent to jail anyway in the Tom Selleck starring film, An Innocent Man.
Tom Selleck plays Jimmie Rainwood, a mechanic for American Airlines, who is the all-around American super-guy. He is polite, handsome, and helpful to both his employees and just about everyone else. His wife Kate (Laila Robins-Planes, Trains and Automobiles) and he are living the good life, as she is taking nursing school exams, and they are thinking about starting a family.
When crooked cops Mike Parnell (David Rasche-Men in Black 3) and Danny Scalise (Richard Young-Indiana Jones and the Last Crusade) mistake an address for a drug bust and instead shoot Jimmie in his own house, mistaking his hair dryer for a gun, they go into full cover-up mode. Jimmie finds himself in jail by the word of two decorated cops. Soon, this innocent man is finding out that for someone who has never done wrong, he may have to become like the criminals that surround him if he is going to survive. Fortunately, he discovers a friend in fellow inmate Virgil Cane (F. Murray Abraham-Amadeus, How to Train Your Dragon: The Hidden World) who longs to help him, especially if it means getting even with the same two crooked cops that put him away.
The film is definitely a product of its time, but continues to entertain, 30 years later. Interviews and commentary mention that An Innocent Man was largely a box office disappointment as Tom Selleck was more of a television actor, and his box office success was mostly in action (Runaway) and comedy (i.e. Three Men and Baby). This would be his chance at a pure drama. Ultimately, he never was a huge box office draw despite many attempts, including being nearly cast as Indiana Jones years before. In the 1990's he found resurgent success back on television as a part of the hit series Friends, and even in more recent years on shows like Blue Bloods.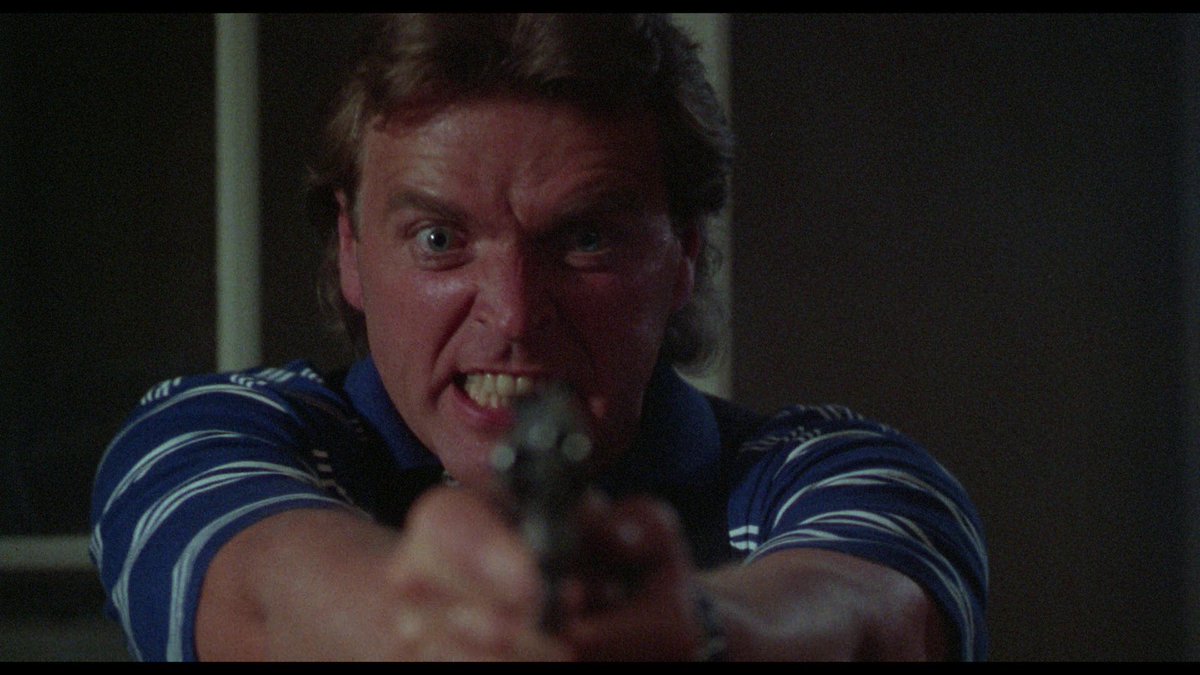 Kino Lorber has included a few special features with this release, such as audio commentary by Film Historian Jim Hemphill, an interview with actress Laila Robins, an interview with actor David Rasche, and provides the film in 5.1 Surround/2.0 Stereo. There is also a theatrical trailer, and An Innocent Man is presented in 1.85:1, 1920x1080P, with subtitles in English.