A Happier Version of Dark History
DIRECTED BY MAX LEWKOWICZ/2019
I grew up on Fiddler on the Roof and always loved it. I was introduced to it early enough in life that it never struck me as odd that a musical had been made about the persecution of Jews in Czarist Russia: a "happier pogrom" as one interviewee in Max Lewkowicz's new documentary calls the musical. Of course, with the rise of Sondheim and Weber, musicals in general grew a little stranger, a little darker. But the 1964 Broadway debut of Fiddler on the Roof remains extraordinary: a wildly risky endeavor that even some of the creators and backers thought was a long shot. One producer fretted about where Fiddler would find an audience "once I run out of Hadassah members". But it was a smash hit, and has remained one: playing on Broadway in five separate productions, winning nine Tonys, being staged all over the world so frequently that, as the documentary tells us, it's playing somewhere in the world every single day.
What makes Fiddler on the Roof so special? This documentary digs deep into the musical's cultural history, originating in Yiddish-Russian writer Sholem Aleichem's "Tevye the Dairyman" stories. But it may have been lucky chance that the film came to stage in the 1960s, when it's latent feminism spoke into the women's movement and it's themes of crumbling tradition mirrored the youth culture's rejection of tradition outside the theater.
The musical was also gifted with a first class creative team, some of whom are featured in interviews in Miracle of Miracles. Book writer Joseph Stein, Composer Jerry Bock, and Lyricist Sheldon Harnick all share memories of the production, as does producer Hal Prince who passed away recently and to whom the film is dedicated. Everyone seems to agree that the real lightning in the bottle of the 1964 production came from Prince's decision to hire Jerome Robbins as director and choreographer. A difficult man with an uneasy relationship to both his Judaism and his sexuality, the descendant of Eastern European Jews, Robbins was a master of motion and gave Fiddler some of it's most memorable visual elements.
Fiddler: Miracle of Miracles features archive footage and interviews with a wide variety of actors and actresses who have appeared in various productions. That includes "my" Tevye, Israeli actor Topol who appeared in the 1971 film production. Stories of the film adaption include the documentary's funniest anecdote, in which Norman Jewison, hired to direct the film, sheepishly informed studio execs that, name notwithstanding, he was a "goy". Topol completes the story by saying that on set Jewison learned so much about Judaism that they joked he was going to convert, and change his name to Norman Christianson.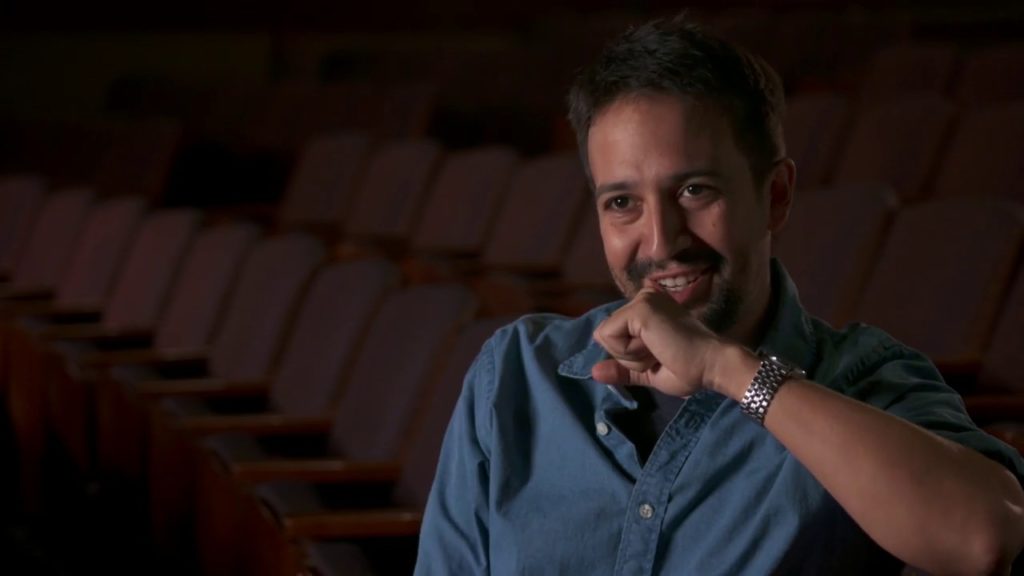 Other interviewees include everyone from Joel Grey, who is currently directing an all-Yiddish Broadway production of Fiddler on the Roof, to Harvey Fierstein, Stephen Sondheim, and Gurinder Chadha. Lin-Manuel Miranda is also present, recounting not only his appearance in Fiddler as an elementary school student, but sharing video from his wedding reception of he and his father-in-law performing a boisterous rendition of "L'Chaim".
For any student or fan of musical theater, Fiddler: Miracle of Miracles will prove engaging and enjoyable. If you're like me, it's also going to leave you with an appetite to watch the entirety of Fiddler on the Roof, on stage or onscreen, one more time.