WOAH, who saw that Golden Globes show last weekend? I think I need another advil.
Happy 2019! Zekefilm contributors have already done a fabulous job sharing their favorite films of 2018 (and their choices are just a tad different than those of that award show!) but how about on the small screen? I watch a lot of television and feel as though I slacked off this year – there's just SO much to watch! I hope this condensed list of my new and returning favorites helps you navigate it a little better. As always I've tried to provide some semblance of genre variety here as well.
Enjoy and let me know what you loved in 2018! For my most anticipated shows of 2019, be sure to read on until the very end!
Best New Shows
The Haunting of Hill House (Netflix)
I binged this show so fast and already wish I could wipe my memory of it and watch again (sort of how I constantly feel about Harry Potter books)! Horror is a new thrill for me this year (I also saw Hereditary IN THEATERS! I was impressed with myself) and while there's a new burst of fantastic horror movies that came to the big screen this and last year, the silver screen didn't slack off here either. Based off the novel by Shirley Jackson, the series follows Crain familys' stay at haunted Hill House and after, jumping from past and present. The show's a different kind of unnerving and will haunt you on multiple levels. Stream all of season 1 on Netflix.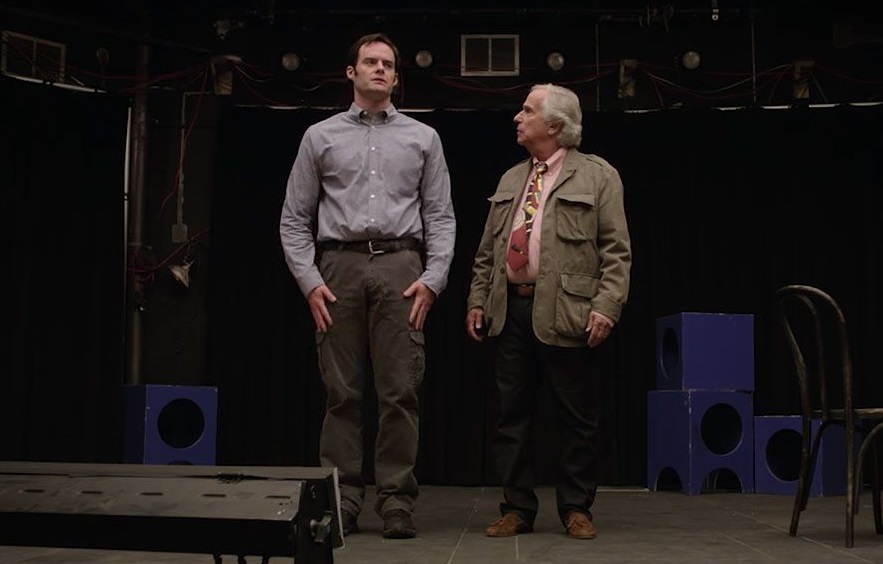 Bill Hader not in comedy? Well, not quite. While Barry is funny and has its moments of laughter, Hader plays a much more emotionally role here, struggling with inner demons after becoming a hit-man post military. Looking for new meaning to his life, Barry befriends actors in a class run by the hilarious Henry Winkler. When Barry's new world of line readings and auditions coincides with his current and dangerous career, one in which he'd like to abandon, the climax of the show reaches its full heights. Stream all of season 1 on HBO.
Homecoming (Amazon Prime)
In case you missed the immensely popular podcast Homecoming last year, now there's a show based upon it! I recommend going into this mystery blind, and enjoy some fantastic storytelling and excellent performances. Stream all of season 1 on Amazon Prime.
What's a podcast, you ask? Check out some of Taylor Blake's stuff.
Succession (HBO)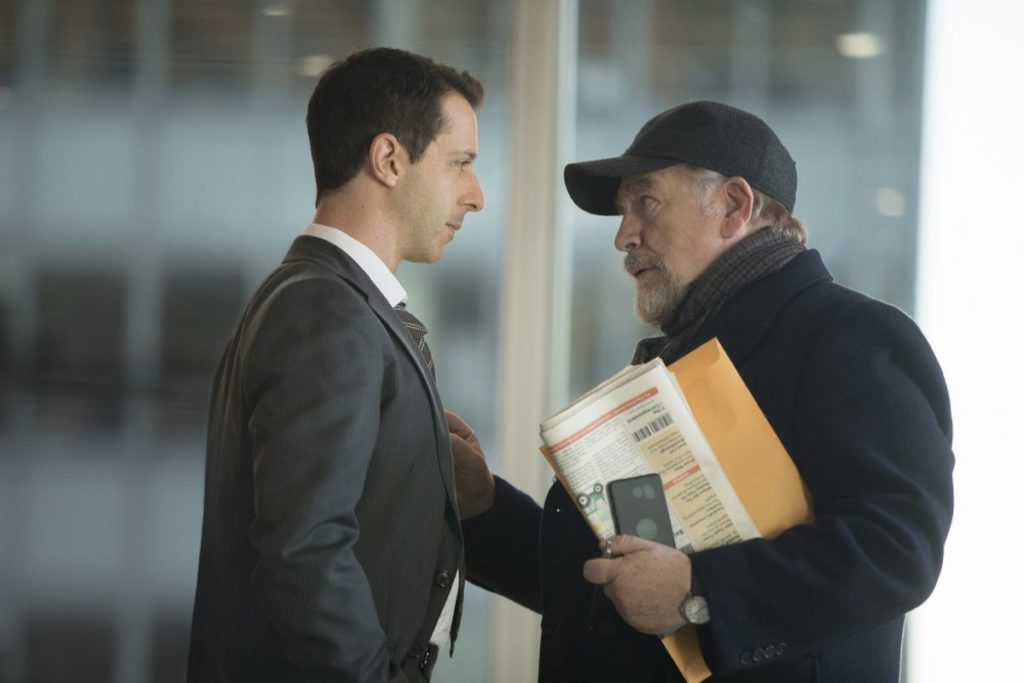 This was my most frustrating watch of the year so does it make sense I recommend everyone give it a whirl? Multiple moments when I thought I was done with this show, it pulled me back in. Are there problems? Sure. The characters are not likeable and it's hard to sympathize with rich people that seemingly have had everything handed to them (especially in today's political climate). As its namesake suggests, Succession is indeed about siblings hoping to take over Daddy's big business. So, why watch? Rarely are we shown such flawed characters fail and go unrewarded for bad behavior. This isn't a show with rose-tinted glasses and I found that refreshing to binge. Will you? Stream all of season 1 on HBO.

I have an immense love of Waller-Bridges (Fleabag) work so when I heard she was writing Killing Eve I knew I had to check it out and my, what a ride! It helps the show win some street-cred as well now that leading lady Sandra Oh's a Globe winner! (One thing the Globes got right!) While some might argue its first arc is much more satisfying than its finale, I can't imagine skipping the show on my list this year. It's just too good. Stream all of season 1 available on HULU.
Forever (Amazon Prime)
Forever asks a really interesting question, and I can't say too much without giving away the premise but I enjoyed this quick comedy with intellect. It hit me personally as I am getting married next year and am literally planning on spending eternity with this one other person. What if you're not sure you want that? Like other shows that explore burned out relationships, Forever does so with a twist. It's not a show I think everyone will enjoy, but it's worth checking out for the banter between lead actors Rudolph and Armisen, both at their finest here. Stream all of season 1 on Amazon Prime.
Best Returning Shows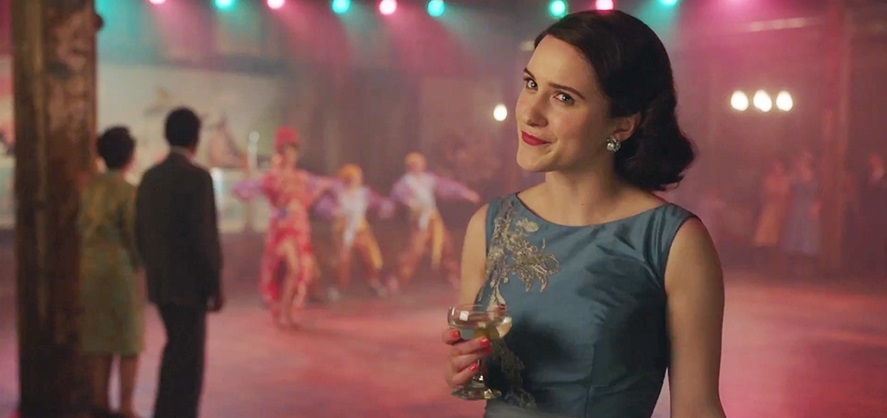 Want to be entertained at every turn? That was certainly my experience in the new second season. Maisel picks up right where season 1 ended, as Midge continues her pursuit of becoming a stand-up comedian in the 50s. The jokes land harder, the cinematography and choreography is as gorgeous as ever, and I appreciate that this show takes its time telling Midge's journey towards stardom. It helps that the writers were awarded a 2 season pick-up last year, something pretty unheard of at Amazon. Stream all of season 1 and 2 on Amazon Prime.
Atlanta (FX)
I was late to the game on this, I apologize. Each episode is like a radically different roller-coaster ride (some sincerely horror-like). For an easy binge, and an immensely engrossing watch, check out this highly underrated show (Globes I'm looking at you). Stream seasons 1 and 2 now on HULU.
The Good Fight (CBS All Access)
I LOVED The Good Wife. The first 2 seasons are dynamite and I've heard some of its later material was pretty decent as well. What if I told you one could argue this new CBS ALL ACCESS spin-off is better?! Okay, I'll argue it! PLUS its sophomore season is cleaner, funnier, and removed a lot of dead-weight from last season's money-laundering predicament. (If you don't have CBS All Access you can download a trial and binge watch it like I've heard some people do…)
GLOW (Netflix)
Season 2 was certainly no sophomore slump for GLOW. While I'm unsure how far our journey with these gorgeous ladies of wrestling can go, (hopefully a few more seasons!) the show is still as entertaining as ever. Stream all of seasons 1 and 2 on Netflix.
Omitted due to time constraints but critics LOVED: The Little Drummer Girl, Pose, Better Call Saul, The Americans, Maniac, Lodge49
Most Anticipated TV of 2019
SMILF (Showtime) – January
This Is Us (NBC) – January
True Detective (HBO) – January
Last Week Tonight (HBO) – February
American Gods (Starz) – March
Game of Thrones!!! (HBO) – April
Killing Eve (BBC) – April
Stranger Things (Netflix) – July
Atlanta (FX) – 2019
Catastrophe (Channel 4 / Amazon Prime) – 2019
Happy watching! What are you looking forward to this year?