This all new film reboot based on the popular game finally provides something that both gamers and non-gamers alike will agree on: a fun adventure!
DIRECTED BY: JOHN FRANCIS DALEY & JONATHAN GOLDSTEIN/2023
After its '80's heyday, there have been several stops and starts for Dungeons & Dragons. After Netflix's Stranger Things, which has artfully celebrated all things 1980's, brought D&D back to the forefront of pop culture, it seems like the timing is finally right for Wizards of the Coast's popular game to make another run at the silver screen. By going for a Guardians of the Galaxy vibe, where a motley crew search out on an adventure, and pull together as a team, it keeps things moving along at a brisk pace with lots of humor thrown in. The results are that Dungeons & Dragons: Honor Among Thieves is a fun-filled adventure for all, whether you know anything about the game, or not!
On the surface the film is about a former spy turned thief named Edgin (Chris Pine), whose wife was killed, leaving him to raise his baby girl Kira (Chloe Coleman) alone. Eventually, to make ends meet, he teams up with Holga (Michelle Rodriguez), Xenk (Rege-Jean Page), and Forge (Hugh Grant) to go thieving. When they encounter a red wizard named Doric (Sophia Lillis), Edgin and Holga find themselves imprisoned, and Forge raising Kira. When Edgin finds out that there is an ancient relic that could possibly bring back his dead wife, the race is on to discover that relic and use it to restore his life and family to what it once was….if Doric doesn't get it first. Along the way, he and his team will come across Sofina (Daisy Head) and Simon (Justice Smith) who aide their quest, and Edgin will also have to confront Forge who has grown to loving being a father to Kira.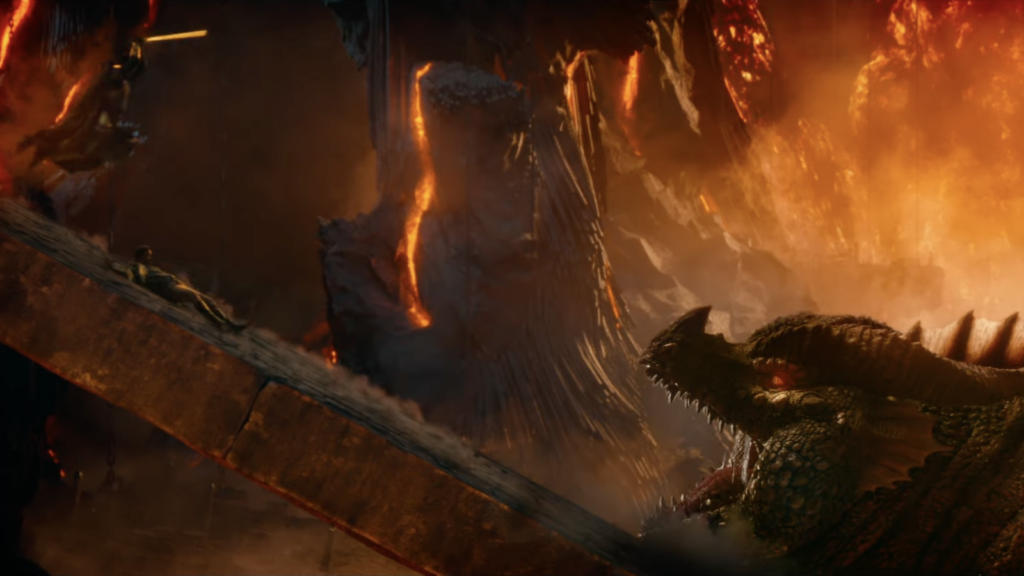 Without any experience playing the game, the film was still easy to follow and simply was like any typical fantasy film. What would it be like for those who have played the game and who would be looking at the depictions of characters, worlds, relics, spells, and the like? Would there be Easter eggs with nods to the previous incarnations of D&D, like the animated series? In a word: Yes. Almost every sequence of the film has nods to the game that long-time players will easily recognize and appreciate. The maze sequence of the film especially pays tribute to the different versions of the game that have graced the screen before it.
Speaking with other critics who grew up playing the game, they said the film felt like a Dungeons & Dragons game campaign created by a very skillful dungeon master where everything that can go wrong does, which makes for a much more entertaining game, and this case, film. And as far as Dungeons & Dragons: Honor Among Thieves goes, everything that does go sideways only lends itself to be exploited by the humor of Chris Pine and company and helps the film move at a brisk and enjoyable pace. Hugh Grant is perfectly petty in his role and deserves way more screen time.
Directors John Francis Daley & Jonathan Goldstein, along with Michael Gilio are responsible for the screenplay and have provided a successful template for how Dungeons & Dragons can continue to spawn a whole cinematic universe where diverse stories, characters, and worlds can exist simultaneously without having to always worry about sequential sequels. While Honor Among Thieves has a fantastic cast, a second film wouldn't necessarily have to bring them back to tell a new story. A new script could be like a new game campaign set in another part of the D&D universe, with a new script, and new characters, and still be successful provided it holds to the template Honor Among Thieves has established.
While John Wick: Chapter 4 may continue to dominate the box office this weekend, Dungeons & Dragons: Honor Among Thieves will provide another opportunity for pure escapist fun, and for a larger audience given its PG-13 rating. So if you are looking for a fun adventure, magic, a dungeon and a dragon or two (or three, etc.), then Dungeon & Dragons: Honor Among Thieves has exactly what you are looking for. This is a film that should prove to be surprisingly strong at the box office, and the possible first film in a new cinematic universe.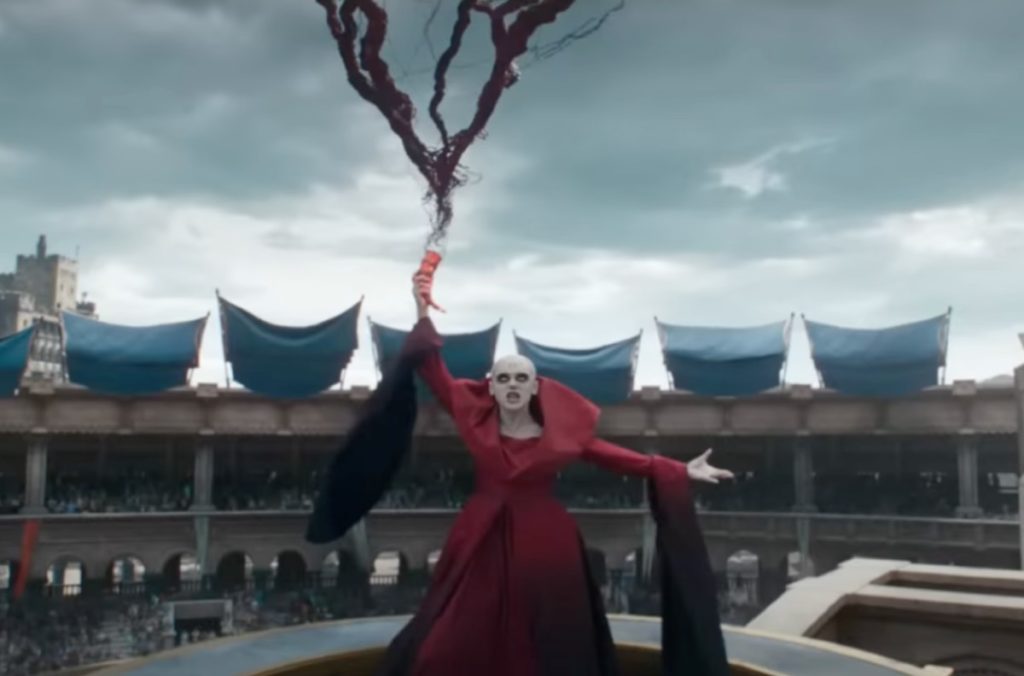 .