DIRECTED BY DENIZ GAMZE ERGÜVEN/2018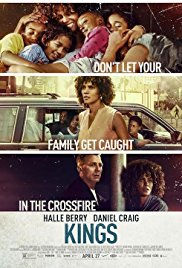 Deniz Gamze Ergüven (Mustang) directs Kings, a film that follows a foster mom named Millie Dunbar, played by Halle Berry (X-Men series, Kidnap, The Call).  Millie is a foster mom, and is known to also reach out to kids getting in trouble in their South Central Los Angeles neighborhood around 1991-1992, with the backdrop of the neighborhood being the riots of 1992 following the "Not Guilty" verdict of the four police officers for the beating of Rodney King.
In the same complex lives Millie's eccentric British neighbor Obie Hardison (Daniel Craig- Skyfall, Spectre), who is a writer and a drunk.  While initially having misgivings towards him, he becomes an ally, and love interest, for Millie as she seeks to keep her "kids" safe, no matter what is happening all around them in the midst of the racial tension that is engulfing their world.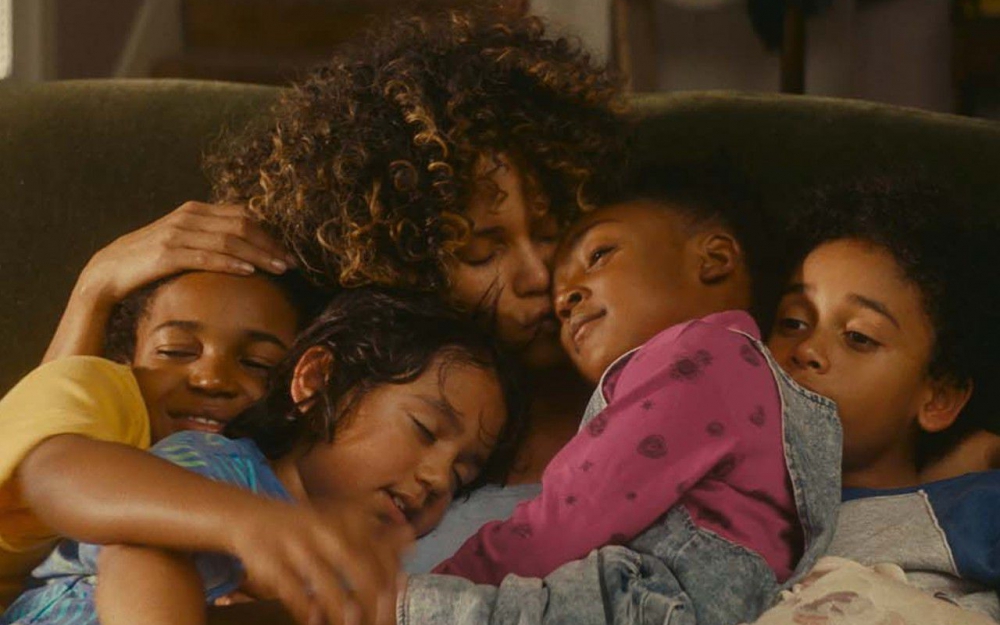 The director, Ms. Ergüven, understands tension the way it is presented in Kings, albeit of a slightly different sort.  Having grown up in Turkey, as a female director, she understands the struggle of trying to rise against the challenges that exist all around.  She has noted this struggle as she had described how difficult it was to get her first movie made after leaving film, taking nine years to see Mustang screened at Cannes.  She has also lamented the political suppression of the population by Turkey's leader Recep Tayyip Erdogan, and how that, and other factors, led her to move from her home country to France, where she currently lives.
Kings starts off promising enough with a very effective opening scene where by a young black female teen is mistakenly accused of stealing orange juice, despite having money in hand to give to the cashier. The cashier, and convenience store owner, is an elderly Asian female.  When she pulls the gun and shoots the young girl in the back, we are knocked headfirst into the racial division that serves as the backdrop of this area of Los Angles.  When the store owner gets 16 years, but then the judge suspends it to a $500 fine and probation, we are enraged at the obvious injustice.  This sets up the rest of the film perfectly, even before we experience the flash-point of Rodney King.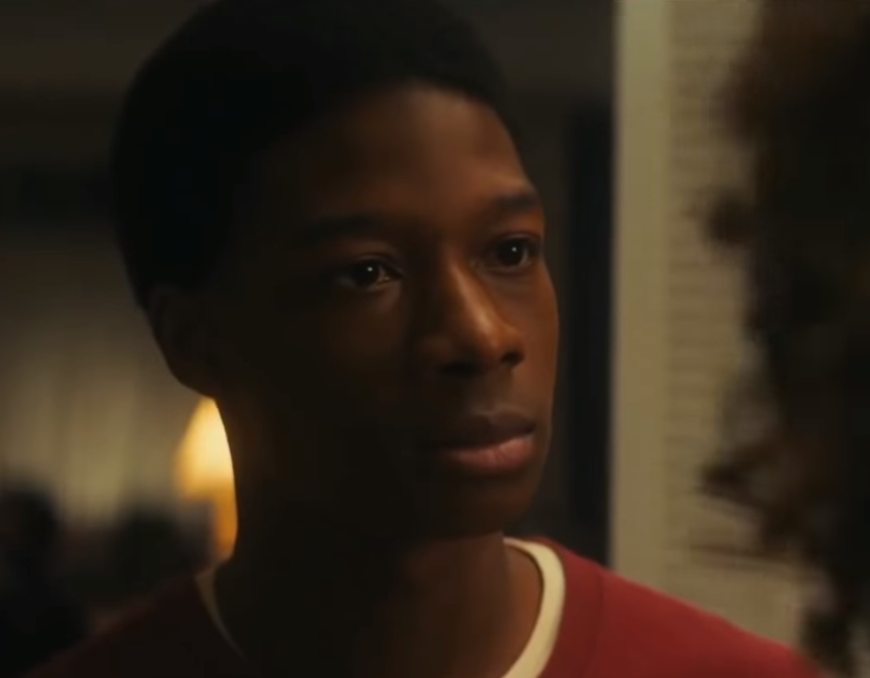 Unfortunately, Kings doesn't keep the momentum.  There are some strong moments, particularly as the story begins to follow several of Millie's foster kids, who largely seek to live above some of the destructive behaviors of their peers.  As the boiling racial rage begins to engulf them too, there are some very strong moments.  The problem is that the film divides itself between being a grounded story following a particular group of people (Millie, Obie, and the foster kids), and constantly trying to capture the tension of the neighborhood in a more documentary styled, observational camera lens, which really detaches the viewer from the very specific characters Kings wants you to sympathize with.
I found that Lamar Johnson's character of Jesse Cooper was very interested as he is the moral voice among his friends and the girl he likes.  When he has to confront the growing unrest within himself, and the consequences of his actions when he gives in to his anger, I was ready to see it played out to the end.  Instead, that story-line slowly unravels and concludes with very little impact.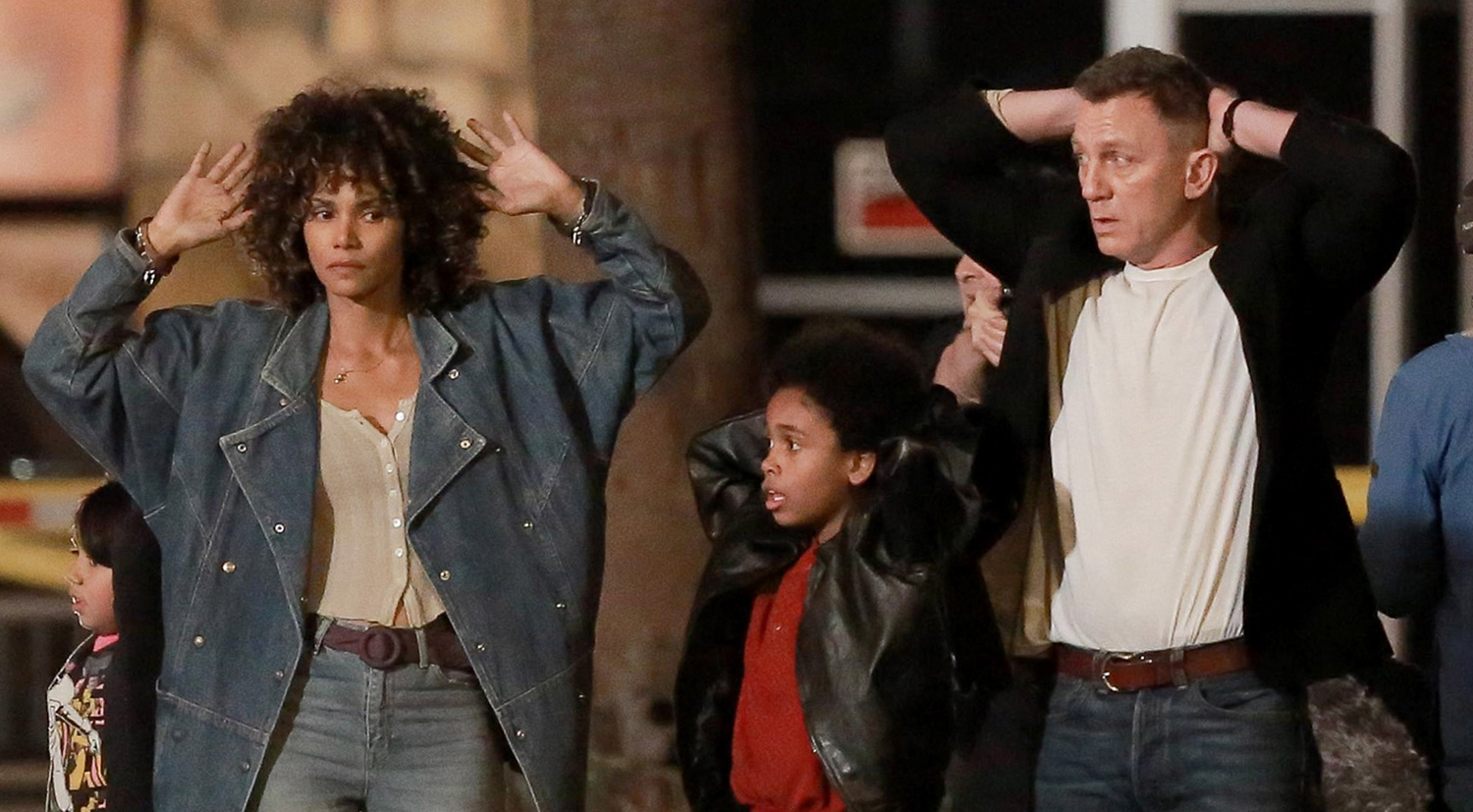 Millie has a very awkward dream sequence where she desires Obie to seduce her.  While Berry and Craig had great chemistry, the sequence itself was a bit disjointed as it involves Craig literally floating into the scene above Berry, ending with her wrapped around his shoulders and him saying "its a dream", before she wakes up.  I can see why it is included as it demonstrates that amidst the very difficult circumstances happening all around, there is still a desire by people to find love, happiness, etc., even if that may be a dream.  Part of the reason it doesn't work is that stylistically it is such a departure from the tone and aesthetic of the rest of the film, and the fact that there is nothing else like it in the rest of the film, causing it to really stand out in a negative light.  I also hadn't been given a real chance to truly connect with Berry's character due to the diverging nature I described above between documentary style and character piece.
This was originally supposed to be Deniz Gamze Ergüven's directorial debut before she was talked into doing something more intimate, which became Mustang.  Mustang, her actual directorial debut, achieved all kinds of success, and helped her secure the financing she needed to make Kings.  Despite this project gestating since before 2011, it feels more like the debut, and less like the followup to an acclaimed first film.  This is unfortunate as Kings shows moments of true daring, yet in the end feels a bit underdeveloped to reach the heights for which it was reaching for.