You had me at meow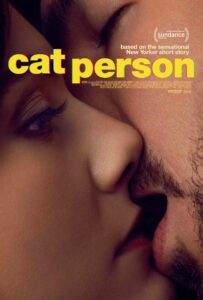 Directed by Susanna Fogel
Starring Emilia Jones, Nicholas Braun, Isabella Rossellini
Released October 6th, 2023
Rated R
Twenty-year-old college student Margot (Emilia Jones) is working concessions at a boutique movie theater when she gives her number to one of her regular customers, a handsome older man named Robert (Nicholas Braun). The two begin a flirtatious text message relationship during which she talks about school, he talks about his mischievous cats, and they share a great number of emojis. They soon decide to go out on a proper date and Margot discovers their easy compatibility doesn't translate from the phone screen to real life.
Robert displays a specific Millennial arrested development, clinging to the Star Wars fandom of his youth and holding up Harrison Ford as one of cinema's great romantics. He's distressed when she doesn't consider The Empire Strikes Back to be a romantic film, in a sequence that recalls when Travis Bickle didn't understand why Betsy didn't like it when he took her on a date to a pornographic film in Taxi Driver. Over text, Robert is funny and approachable. In person, he is shy and awkward. Margot wonders if he is truly who he claims to be. She doesn't know much about him. Could he be a creeper? Could he become violent? Is she safe alone with him? Is she reading too much into things? Does he even own cats?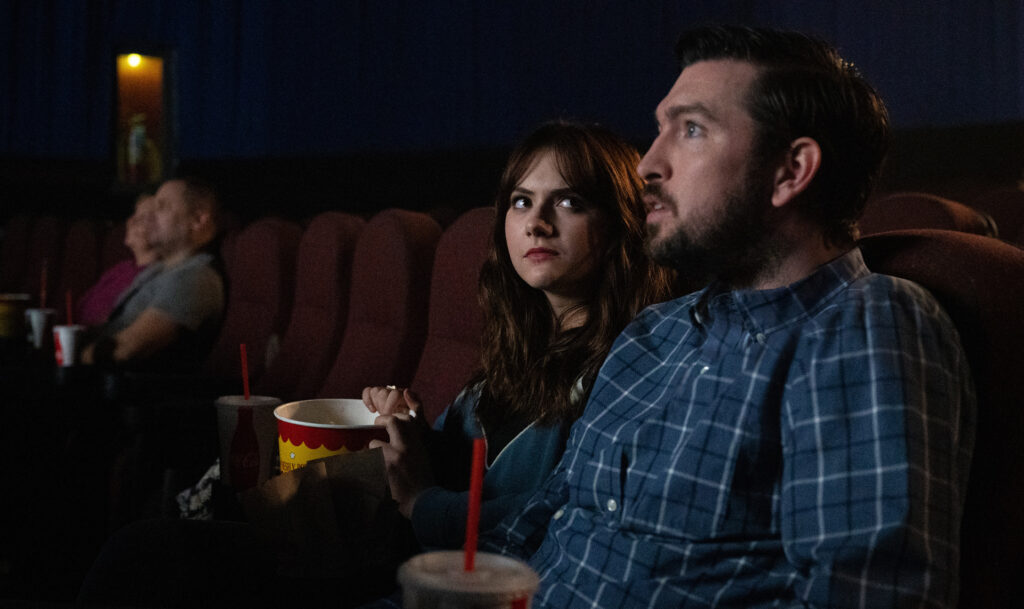 For women, dating involves a fear of potential violence from the men they go out with. They arm themselves with pepper spray. They look for red flags of questionable behavior. This is not something that men are necessarily aware of, not something enough men consider when taking a lady out. Men may be concerned with whether or not she's having a good time but may not wonder if she feels safe.
Adapted by Michelle Ashford from the short story of the same name by Kristen Roupenian, Cat Person is a conversation starter about sexual politics between genders in the modern age. Roupenian's short story is entirely from Margot's point of view. The film fleshes out the character of Robert, but it's all still from Margot's POV. Roupenian's story has a wonderful ending that reminded me of the denouement of Neil Labute's In the Company of Men. Ashford includes this ending midway through her script, giving the movie an additional act, which allows for a surprising conclusion that ensures audiences will have a lot to discuss afterward.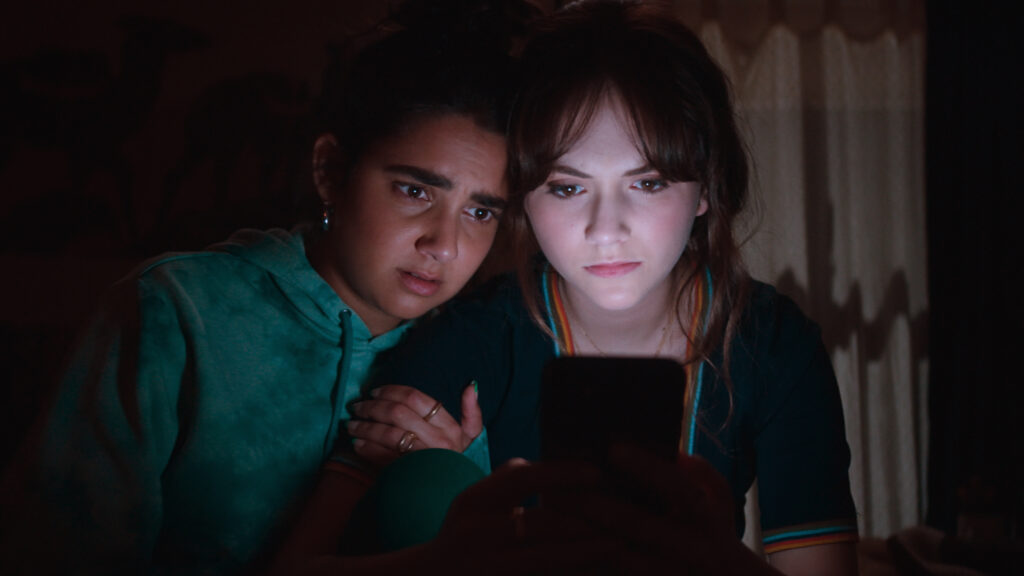 The film has one scene featuring Hope Davis, and a few scenes of Isabella Rossellini waxing philosophical about the mating habits of ants, but Cat Person is basically a two-person play, with the majority of screentime dominated by Emilia Jones and Nicholas Braun. Emilia is fantastic, in a role very different from her breakout performance in Coda. She makes Margot plucky and resourceful, able to make mistakes yet still be sympathetic. Nicholas Braun may have the tougher role, as Robert has to come across as a sad, huggable teddy bear who is also potentially menacing.
This is an inarticulate way to put it, but Susanna Fogel (co-writer of Booksmart) directs the hell out of this movie. Her blocking, pacing, and composition of shots really impressed me. I've heard Cat Person described as a black comedy, and while there are darkly humorous moments, I found it to be very much a straightforward thriller. But I wasn't feeling very well when I watched it, and I had taken a bunch of Benadryl, so perhaps I would feel differently if I watched it again. Or maybe you should drink some Benadryl before you watch.