Halle Berry Stars in 1996 Thriller
DIRECTED BY AMY HOLDEN JONES/1996
STREET DATE: AUGUST 21, 2018/KINO LORBER STUDIO CLASSICS
In 1996, Halle Berry (X-Men series, Die Another Day) starred as a young wife, named Josie Potenza, who was trapped in a loveless marriage to her husband Tony (Christopher McDonald (Happy Gilmore), whose constant work schedule and spiraling alcoholism is creating an unbearable situation.  When she convinces him to take a trip away with her, it looks like things might finally get back on track if they can find some time alone to rekindle the romance that first attracted them to each other.  After a single day, spent mostly on the phone with work, he catches a private jet back, leaving Josie alone in a mountainous retreat.
Nearly the entire film is a flashback retelling by Josie to Detectives Dan Fredericks (Charles Hallahan- Dante's Peak, The Thing) and Ron Lewis (Frankie Faison- Coming to America, White Chicks) of what led to the death of Tony, where Josie is seen to be the prime suspect.  We learn that Josie was secretly having an affair with Jake Golden (Clive Owen- Closer, Words and Pictures), a restaurant owner whom Tony financed.  While at the mountain retreat, Josie meets Cole Wilson (Peter Greene- The Mask, Pulp Fiction), a stranger who takes an unhealthy interest in Josie, agreeing to seriously take the matter into his own hands when he hears Josie tell him in an offhanded remark, "sometimes I wish he (Tony) was dead".
The rest of the film is a twisting tale, not so much of "who done it?" as much as it is a question of if Josie will be blamed for it, and how will it ensnare all of the other relationships she holds dear.  Like Halle Berry's most recent "fight-back-after-being-an-almost-victim" thrillers such as Kidnap and The Call, The Rich Man's Wife showcases Berry as first a passive victim who transitions into formidable agent of justice.
Director Amy Holden Jones only directed four films, with The Rich Man's Wife being her final directorial effort, as of August 2018.  She has more recently begun producing television shows, but despite a promising start, this film would prove to be her swan song in a director's chair.  As a film, The Rich Man's Wife is pretty much color-by-numbers as far as mid-1990 thrillers were.  There is an attempt to throw a curve ball into the script in the last scene, but if you spend too much time trying to work out the logic of the plot twist, the rest of the film will collapse around it.  Perhaps this is what ultimately drove her from the director's chair.
Originally a writer and aspiring director, Jones caught the eye of Martin Scorsese who was a judge in a film festival she had entered her short film in.  Eventually, Scorsese would bring her on-board as an assistant, and then an editor for his film Taxi Driver.  It was here that she met her future husband Michael Chapman, the cinematographer of Taxi Driver, and would be introduced to a who's who list of famous Hollywood directors, even being asked to work on E.T. with director Stephen Spielberg.  It was a job she declined due to his busy schedule finishing Poltergeist which was delaying E.T., and her desire to be a director.  She instead chose to write and direct The Slumber Party Massacre, with her husband, the celebrated cinematographer of two Scorsese films, shooting her film.  This led to her 1983 effort, Love Letters, starring Jamie Lee Curtis (Halloween), before shifting gears to lighthearted comedy with the Ally Sheedy starring Maid to Order.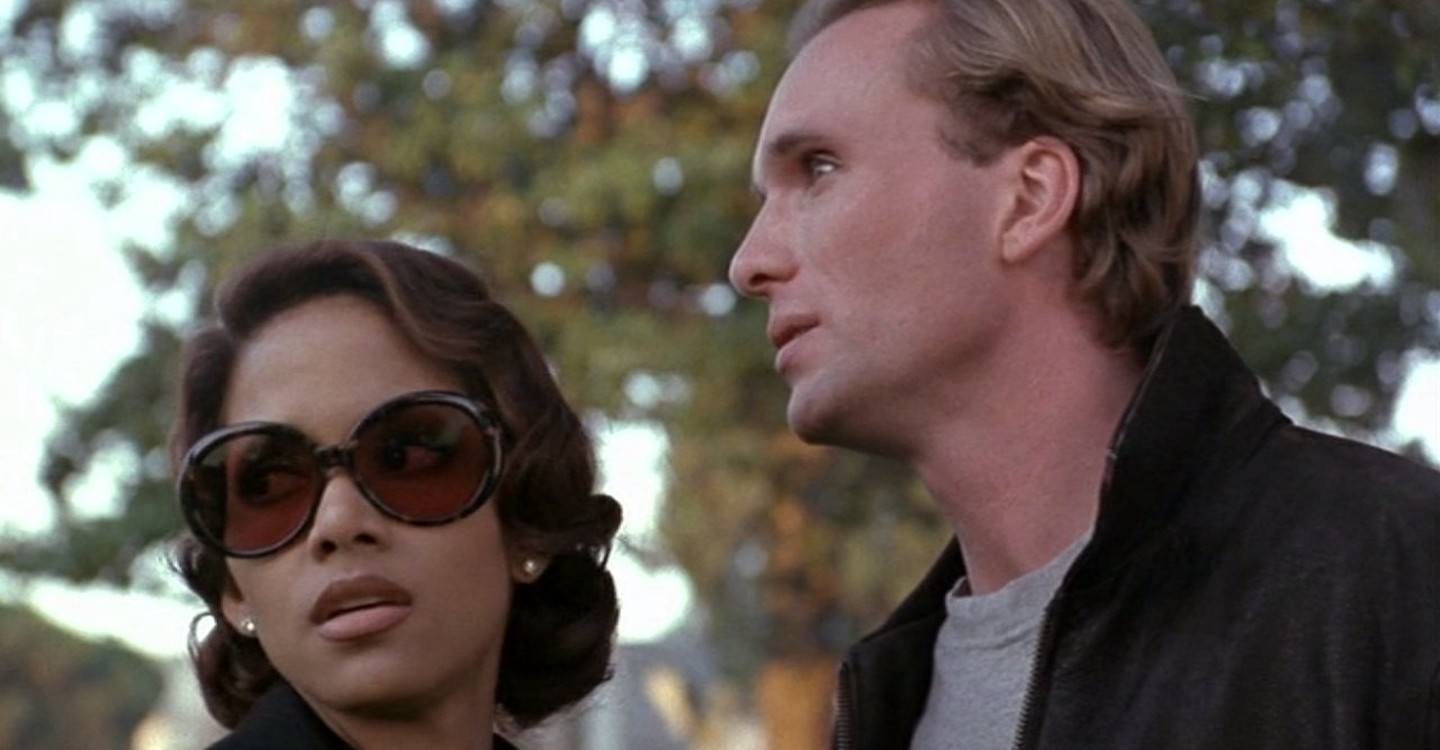 All of this fascinating backstory on Amy Holden Jones is part of the Blu-ray's defining bonus feature of an audio commentary track by film historian, and writer/director Jim Hemphill.  This is really the only offering on this Blu-Ray release besides the films's trailer along with other Kino Lorber releases.  The film is presented in color with a 95 minute run time, and in aspect ratios of 1.85:1, 1920x1080P.  It also has English subtitles.