Ellen Page Stars in This Fresh Take on the Zombie Sub-genre
DIRECTED BY DAVID FREYNE/2017
U.S. RELEASE DATE: FEBRUARY & MARCH, 2018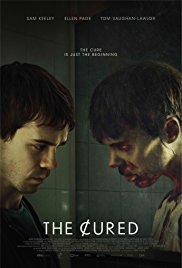 Director David Freyne, who is known for short films and a television series documentary, takes on his first feature film, as well as writing the script, with The Cured.  While falling into the zombie film sub-genre, The Cured inverts they typical tropes and turns the genre on its head, allowing it to examine society through another lens, not typical to zombie story lines, namely through the notion of what it would be like to have been cured from the condition, and the horror of having remembered everything you did.
Senan (Sam Keeley – In the Heart of the Sea, Megan Leavey), is being released back into the general public of northern Ireland after being one of the 75% of the infected population who has responded to the cure.  Almost like a prisoner on parole, he must answer to an officer named Cantor (Stuart Graham – Tinker Tailor Soldier Spy, The Foreigner), undergo medical test, hold down a job, as well as show his passport and his eye which contains a mark one can see when pulling down one's lower eye lid demonstrating he is one of "the cured" when he passes certain check points.
Many of the cured do not get to leave the military compound where they are held, alongside the other 25% of the infected who have shown no sign of responding to the cure and are currently still in their zombie-like state.  Senan's sister-in-law Abbie (Ellen Page – Juno, X-Men: Days of Future Past), has agreed to take him in.  A widow of Senan's brother, Abbie has continued to live in the quarantined area of Ireland since the U.S. has not allowed her safe passage back, fearing she has been exposed to the contagion.  This has left her, with her son, living in their old house, where she works as a reporter, filing stories electronically.
We are given flashbacks through the form of Senan's nightmares that help us piece together some of his story, as well as give us glimpses of Abbie's question of what happened to her husband since Senan was with him when the outbreak occurred.  We also learn more as we get to know another of the cured, Conor (Tom Vaughan-Lawlor – The Infiltrator), who was a former barrister, and who might be caught up in an emerging radical movement of the cured who are ready to fight back against the discrimination they are facing from society, and their own families, who don't trust that the cure will hold the zombie urge to feed on flesh at bay.
Senan finds himself working alongside Dr. Lyons (Paula Malcomson – The Hunger Games Series, Tombstone), who is desperately trying to find a cure for the 25% who have not responded to the current cure, driven by the desire to cure the woman she loves, Jo Landecker (Hilda Fay – Kisses, When the Sky Falls).  Even though she is working hard to this end, she is not getting the necessary political support she needs to expand it. Both Senan and Dr. Lyons will have to decide whether or not they should consider Conor's belief that a more radical approach is necessary to get the rest of society to see them as people, not the disease they once succumbed too.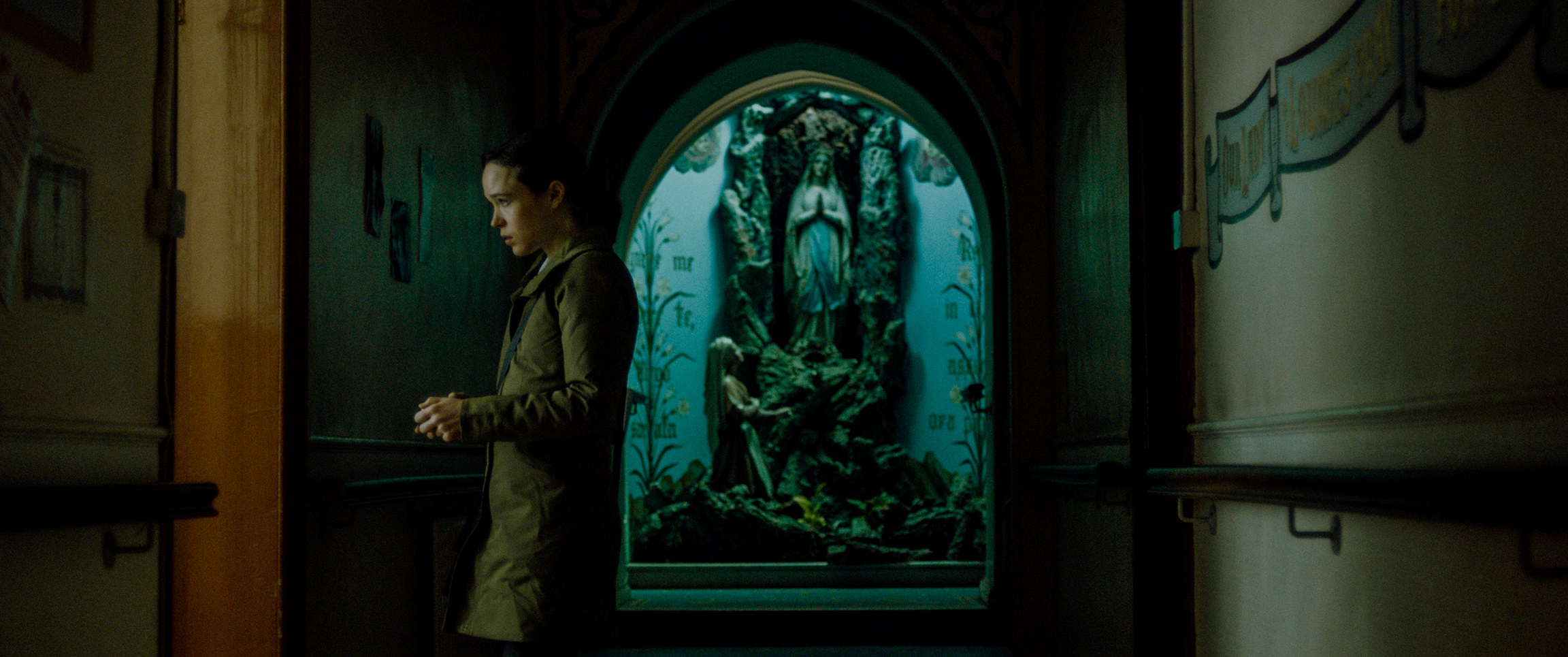 The Cured is a strong film from IFC Midnight, and is currently playing at Alamo Drafthouse Houston, as well as many other Drafthouses across the country, and other specialty theaters.  After a string of film festivals in 2017, this is a film being rolled out in 2018 and one that will play well at theater chains, like Alamo Drafthouse, that have built in audiences that truly understand the genre and appreciate its subtleties.  This is also a film that is accessible to any audience, especially for those that have been able to find an entry point into the genre through something like The Walking Dead.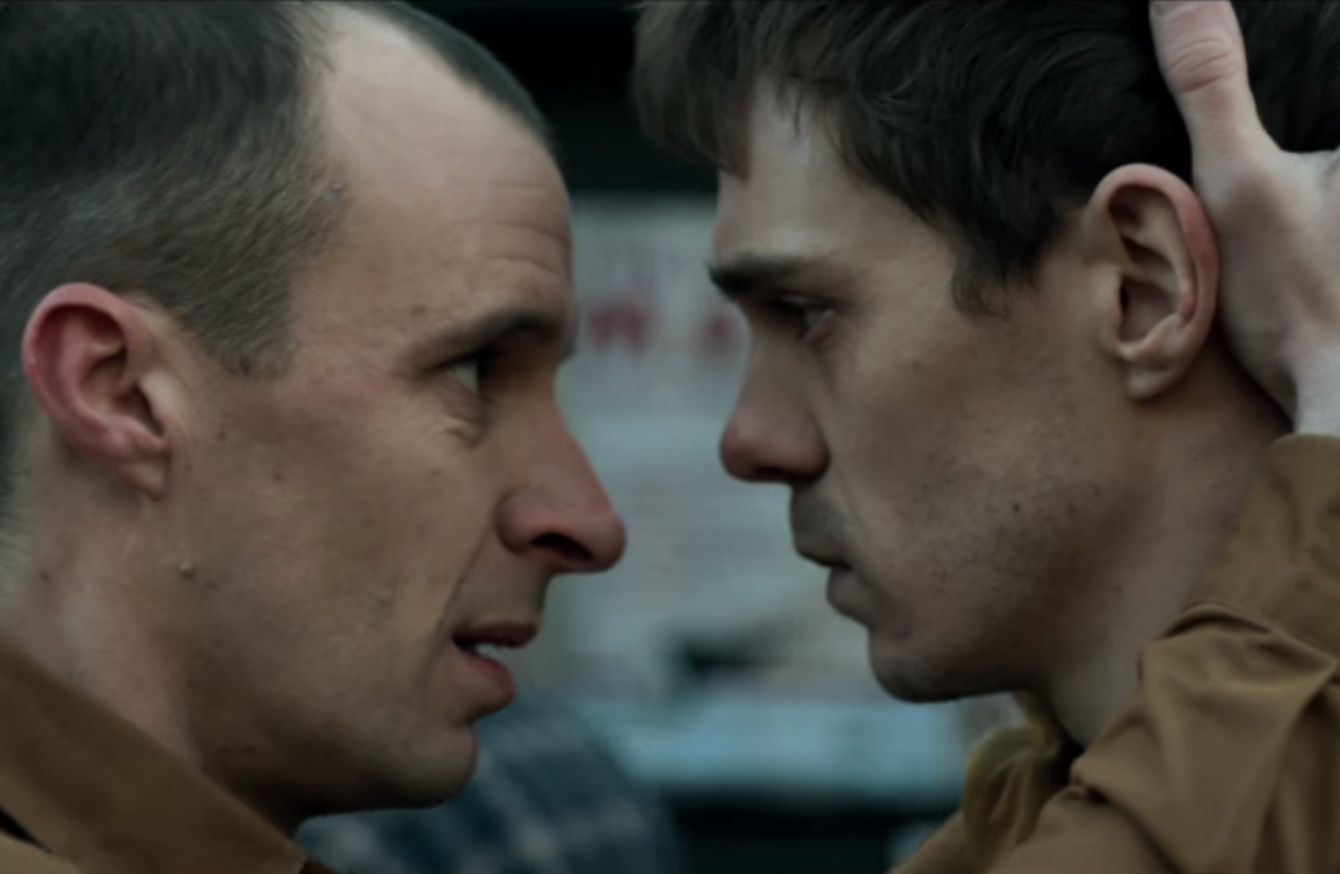 What is also refreshing is that most of the typical zombie scenes one thinks of with fleeing humans running from the flesh-eating undead, or close-up shots of a zombie biting into a human victim, aren't the dominant depiction in this film.  Those scenes do make their appearances as a nod to the genre, but more often they show up in nightmarish flashbacks and one other critical scene.  Instead, of the horror of fleeing the coming invasion of the undead, we find that the true horror is living in the aftermath. The fear of how we are asked to contemplate our own prejudices of how we would welcome home former loved ones who may have caused absolute destruction in our lives.  We could tell ourselves that it was the disease that made them do it, but could we truly forgive them?  In many ways, we see a similar struggle for those who have been released from prison, or for those struggling with substance abuse, as they try to reintegrate themselves back into society.
The discrimination, prejudice, and political angles of The Cured elevate it above the genre label it finds itself in, and helps create a compelling, fresh take, on the zombie label.  Like 28 Days Later, The Cured is able to provide somewhat of a reset to the genre without compromising major themes that all zombie pictures typically have such as being a lens to which we expose certain aspects of our society that need challenged, as well as helping demonstrate that whenever you have a monster, or in this case sickness, you can effectively demonstrate that the ones who are healthy in the film might be the true monsters.  Songwriter Bill Mallonee once wrote,
"The patient looks healthy, and the citizen free. But there have been lots of known cases, of mistaken identity…" (from the song "Blister Soul (reprise)", 1995)
This seems to be an apt sentiment as it applies to this genre, and The Cured continues to explore this trope, albeit from a fresh angle.  Find this film, especially if you are near an Alamo Drafthouse, and have a good time with a film that delivers in nearly every level.  For a first time feature film, David Freyne has written a directed a strong debut.