New Documentary Illustrates the Lives of Female Leaders in Film
DIRECTED BY CADY McCLAIN/2017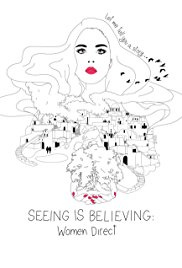 I don't think any good director is directing from gender. You're directing to tell a story.
Cady McClain's documentary soars, championing female directors already in the industry and calling attention to the challenges they face working in the male-dominated-arena of filmmaking. Recently screened at the St. Louis Film Festival, Seeing Is Believing: Women Direct has already received a mutiitude of praise, including honors at the SOHO International Film Festival, Burbank International Film Festival, and more. The hour-long documentary exhibits the work of multiple female directors, along with people-on-the-street interviews and input from various male and female producers and actors across the big and small screens. With honesty and introspection at its forefront, the filmmakers discuss what it took to break into the industry, including what led them to pursue this difficult path, one in which women are still sorely underrepresented. Women Direct illustrates the lives of female leaders in film and offers a hopeful perspective on how more women can enter the industry.
In separate interviews, four female directors are featured including Lesli Linka Glatter (Homeland), Sarah Gavron (Suffragette), Li Lu (There Is a New World Somewhere), and Naima Ramos-Chapman (And Nothing Happened). The interviews are quite intimate as directors share very personal stories on matters of their upbringing, career aspirations, and words of advice, all intermixed with scenes from each of their films. Similarly, they discuss female filmmakers' work that inspires them, the need for better, continuous mentorship, and what the industry can do going forward to create a more inclusive atmosphere for women. One director remarks, "You have the power when you have the imagination." As interviews range from a variety of topics, I am hopeful this film can be a toolkit for future artists to draw inspiration from going forward. One of the main strengths of this documentary is that it encourages women to continue producing work despite of the challenges, artistic and otherwise.
Most remained optimistic with the industry itself however a familiar tone exists as they share their experiences working on a mostly male set, and describe the strategies they utilize to deescalate uncomfortable situations. Lesli Linka Glatter discloses a personal story of humor when some men in the room told her she was not cutout to be their director. "I said, 'Yeah you know, I get it, something bad happens, we all start crying.' And they were all like, 'Oh my god!' and then it never came up again." While it is refreshing they did not let gender norms and bullying derail their professional progress, I find it infuriating this kind of attitude is tolerated in the first place. Similarly, Sarah Gavron said, "I really, really had to learn how to be in charge. It is almost an act and you have to learn it."
In terms of structure, the film is well balanced with single-shot style interviews kept simple, relaxed and dispersed evenly throughout the documentary. Separate street interviews are included throughout, as young people are asked to name their favorite female filmmakers. "Since I only know one I would have to say Kathryn Bigelow", one subject responds. "I already know I can't," laughs another. Unfortunately, they are not alone. This documentary will have viewers asking themselves, "Can I name a few female directors?" It explores this phenomenon further and attempts to distil solutions from a holistic perspective by consulting with additional male and female film professionals.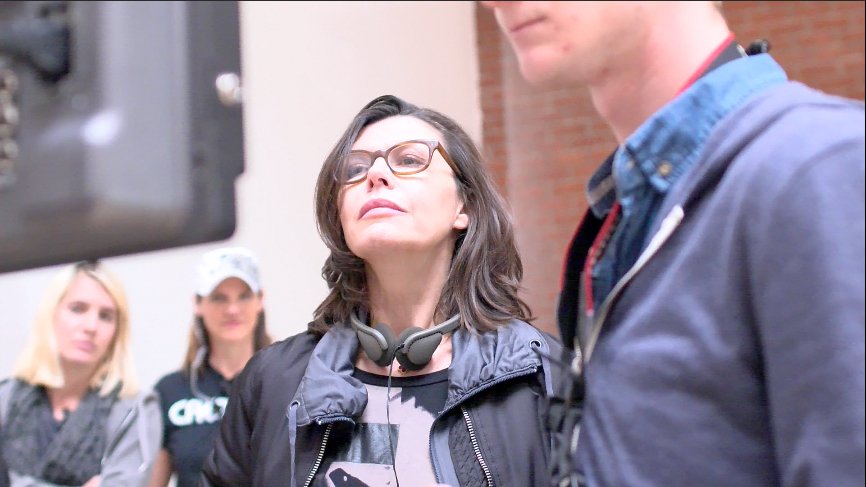 In 2010, Kathryn Bigelow won an academy award for The Hurt Locker and it made headlines, especially as the first female director to win that category. In 2017 however, it is frustrating females still need to prove themselves worthy of making films that sell. Women Direct expresses similar sentiments. Even this year, one of the highest grossing films was Wonder Woman, directed by Patty Jenkins. Now breakout hit Lady Bird, written and directed by Greta Gerwig, has received great success, even breaking records. Much like Women Direct emphasizes, it is not just that female filmmakers are not physically there producing material, but those that are there are simply not well known. The documentary testifies, "The way movies are made affects what movies are made". Diversifying the industry makes for better movies, as proven by some of this years' greatest films.
Like its namesake suggests, the increased visibility of female leaders within the film industry bolsters the vision of possibility for incoming cinematic creators. Even if you are not interested in working in the movies, it is a breath of fresh air as it encourages women to be wherever they want to in their own careers. The four filmmakers highlighted are well spoken and insightful, giving voice to a minority frequently overshadowed. Combined with colorful animation and uplifting music, it is an inspiring watch. Especially as a female interested in the film industry, I found the documentary to be informative, sincere, and at its core hopeful. For a topic that has been fraught with dark revelations in recent times, this film highlights the ongoing progress and next steps in creating a more welcoming and accessible environment to filmmakers of the future.
Seeing is Believing: Women Direct played at the NewFilmmakers Los Angeles Film Festival last weekend, with more screenings to be announced soon.