Universal's "The Mummy" kicks off the new 'Dark Universe' and Wraps up Tom Cruise and Russell Crowe for Future Installments of Scares and fun!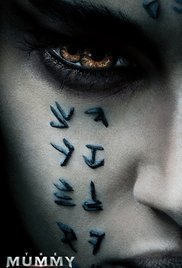 Director: Alex Kurtzman/2017
While Universal has tried before, this year's new film, The Mummy, kicks off the new start it is giving to its 'classic monsters' series.  Already in the works are films involving The Bride of Frankenstein, Frankenstein's monster, The Invisible Man, Dracula, The Creature from the Black Lagoon, Phantom of the Opera, and The Hunchback of Notre Dame.  This will be a shared universe, and one of the creative directors of this "Dark Universe", Alex Kurtzman, has mentioned that they will even seek to strategically incorporate more monsters, both classic and new, into this multi-layered universe.  They also plan on attracting the best talent, both in front of the camera, and behind it.  Kicking it off, Alex Kurtzman takes the directing reigns for only the second time in a feature length film and attracts the likes of Tom Cruise, Russell Crowe, Sophia Boutella, and Annabelle Wallis to star in it.
With a creature that can be menacing enough that the audience will think that even Tom Cruise doesn't stand a chance against her, it bodes well that this character will be a hit.
This reboot of the classic monster is in no way related to The Mummy series staring Brendan Fraser and Rachel Weisz.  Apparently many people are confused about that, so lets put that to rest.  Instead, this is a first glimpse of a much larger world, and if this is going to be something that Universal truly envisions as being on par with the likes of Marvel and DC's "shared universe" model, then grabbing Tom Cruise is a good way to kick it off.  For those that think Comics started the whole "shared universe" idea, Kurtzman will remind you that it was Universal's classic monsters that did it first.
Tom Cruise plays Nick Morton, a soldier who along with his friend Chris Vail (Jake Johnson), find the time to deviate from their orders to search for treasure.  After sleeping with the beautiful Jenny Halsey (Annabelle Wallis) in order to steal a map of Haram, in modern day Iraq, Nick and Chris find themselves under fire from an ISIS-like group who are shown to be destroying great artifacts of antiquity.  When they call in air support, the destruction opens up a giant hole in the earth that will lead them, along with Jenny who has caught up to Nick, to discover the resting place of our film's mummy, Ahmanet (Sofia Boutella).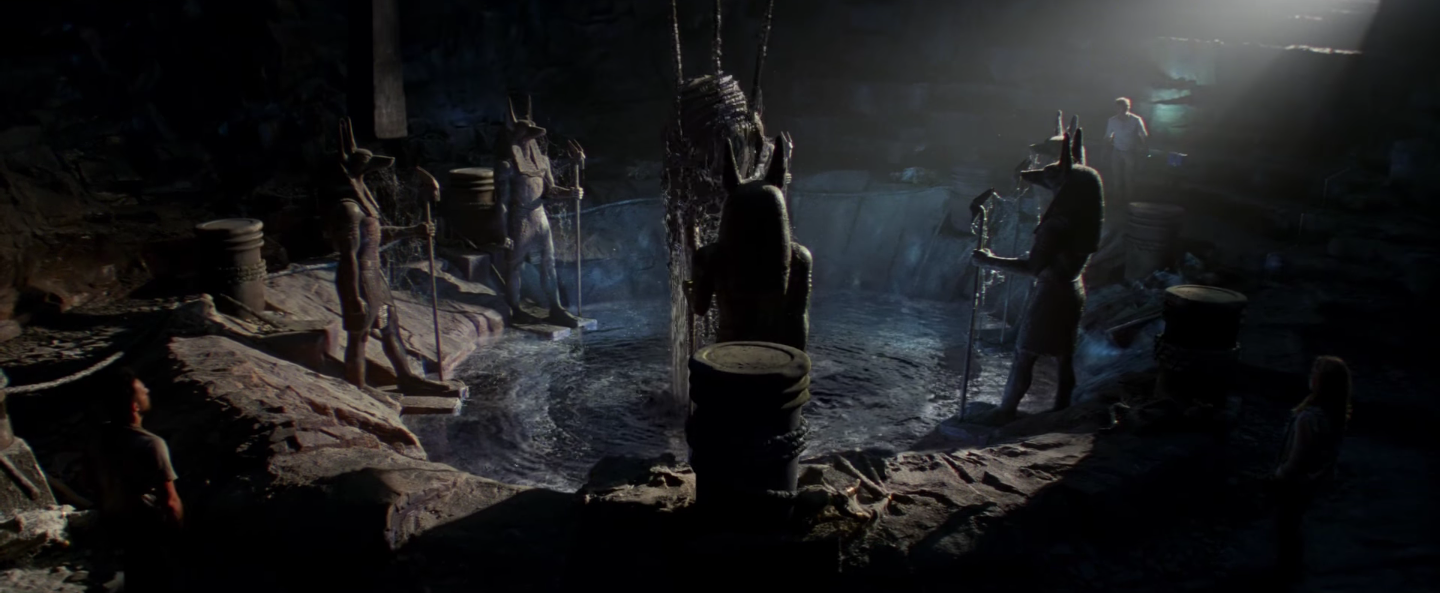 In ancient Egypt, Ahmanet sought her own power at the expense of her family, making a deal with an ancient evil before being mummified alive and taken away from Egypt to Mesopotamia where Nick, Jenny, and Chris will find her thousands of years later.  Once her sarcophagus is uncovered, she will seek to finish what she started so long ago.
Russell Crowe stars as Dr. Henry Jekyll, the leader of a secret organization called Prodigium that hunts, protects, researches, or kills the monsters, depending on what is called for.  If the character's name is familiar to you, there is a reason he is in a movie called The Mummy, despite this character, and his alter ego, not being a big part of the original monster series.  You'll have to see the film to understand what I mean.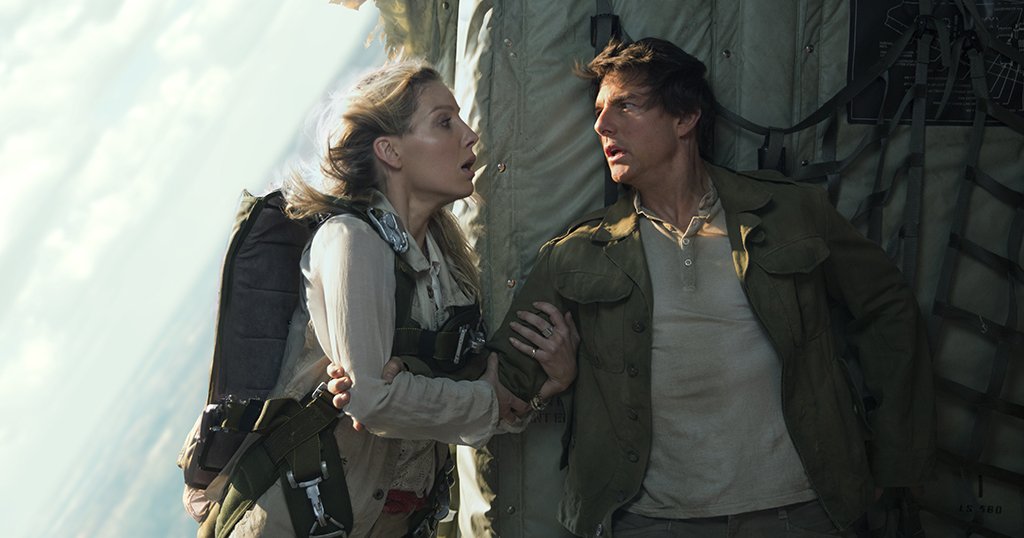 Ultimately, though, the fate of this film, and the larger plans Universal has, comes down to one thing: are the stories any good?  While we don't know the answer to that ultimately, I can say that Universal must feel confident having already added 2 more monsters to their announced list before The Mummy even unwraps itself at the theaters this week.  Their cause for optimism is warranted, based on this film.
While it certainly has its flaws, The Mummy performs exactly as it means to do, as a fun thrill ride with all of the latest special effects.  Incidentally, it reminds me of a more serious version of the original Pirates of the Caribbean in terms of the fun pacing and characters that drew audiences into their created world, something the Pirates franchise is desperately trying to get back to with its latest installment, Dead Men Tell No Tales. With a creature that can be menacing enough that the audience will think that even Tom Cruise doesn't stand a chance against her, it bodes well that this character will be a hit.  For that, this film succeeds.  Much of this is due to Sofia Boutella as she continues to star in high profile films without many people knowing her name.  So if you need help, you've seen her in Kingsman: The Secret Service, Star Trek Beyond, and she'll be appearing with Charlize Theron later this year in Atomic Blonde.
Watching The Mummy in IMAX 3D added to the experience of seeing this film as the larger-than-life spectacle that it aims to be.  While it may fall short of that goal, with many of the plot points being things we've seen before (an ancient curse, Tom Cruise running….), it is a summer movie through and through.  With so many other big summer-type films falling flat, other than Wonder Woman and Guardians of the Galaxy Vol. 2, this film should do well in stirring up people's interest in the classic monsters of yesteryear.  Mainly this is because they feel fresh like the monsters we've come to know and like, including even Brendan Fraser's Mummy films.
So I say that I'm at least intrigued by the vision Alex Kurtzman and others at Universal are looking to pursue based on my viewing of  The Mummy.  With a team of actors committed to upcoming roles, including Johnny Depp (The Invisible Man) and Javier Bardem (Frankenstein's Monster), and directors like Bill Condon (Beauty and the Beast-2017) coming in to contribute, there could be something here in all of this.  It turns out that maybe this monster isn't just all empty linens, but the start of something we might be able to get excited about….if just for the fun and scares.