A Life in the Dark, Fully Lived
Roger Ebert, the most famous and influential film critic of all time, has died.  Just yesterday he published a post on his personal website about how his cancer had returned, and he was planning on scaling back on his writing, but staying very much involved, picking and choosing which reviews he would like to write, as well as blogging about his illness.  I don't think anyone in the world expected that he would pass away the very next day.
Just last year, Ebert wrote over 300 reviews, a career record for him.  He never slowed down, even when cancer took his voice.  It's ironic, if I'm using the word correctly, that in the act of finally slowing down he would be compelled to come to a full stop.
Rather than assigning an obituary to one writer, we decided to pitch in together.  Here are some of our thoughts on the man, the myth, the legend that was Roger Ebert:
– Dave Henry
*****
Jim Tudor:
As a young child, I was drawn to it like a moth to a flame.  Only I, the moth, was not so much aflutter as I was transfixed.  The flame was "At the Movies", the early PBS incarnation of Gene Siskel and Roger Ebert's show.  Two nebbish but outspoken guys sitting in an otherwise empty movie theater balcony looking at clips of new movies, and talking about them.  A lot of times, they would argue.  They'd argue about the movies, like the movies mattered.  Our TV had a poor antenna, so the signal must've been about as grainy as the memory itself.  I only ever stumbled onto the show, but was always happy when I did.  I never knew most of the films being discussed, but it scarcely mattered.  (Although to happen upon their review of, say, The Empire Strikes Back was a huge treat.  My first exposure to a Bond movie was watching their review of For Your Eyes Only, the clips of which I immediately had to go describe to my dad in excited detail.)  To me, this was compelling TV.  And apparently it was to a lot of other people as well.
Siskel & Ebert became famous for their thumbs up/thumbs down shtick on television, so much so that they were able to break off and rebrand using their own names as the show's title.  Other critics would question this rapid "drive-by" approach to film criticism, but Roger Ebert in particular was always adamant that there should be a place for it on TV, so much so, that in his later years, when ravaging illness had rendered him unable to speak, he and his wife Chaz personally bankrolled a new series (terribly short-lived) featuring two other critics in the balcony, Ignatiy Vishnevetsky and Christy Lemire.  The idea of "replacement critics" wasn't everyone's cup of tea, but to this day, I still miss that show.
With the reach and power of television now diluted by other competing forms of media, it is unlikely that another critic will ever achieve the reach or fame that Roger Ebert did.
Ebert was right about the value of putting film critics on television, whether it was himself, or some combination of himself with others (which occurred following the 1999 death of Gene Siskel).  Of course, we'd all come to realize that it was the very pairing of Siskel & Ebert themselves that was lightning in a bottle, a showbiz/journalism relational alchemy that could not be replicated, although goodness knows he and others certainly tried.  But in utilizing the medium of television, the general public became aware of the notion that movies could be more than just a lavish time killer, and might sometimes be worth even arguing about.  "The fat guy and the other one" with their thumbs up bit could be quite amusing, yes, (part of why it was good television!) but collectively, we grew quite attached.
This is to say nothing of Ebert's wonderful prowess as a writer.  Even the most cursory reading of his years of professional film criticism (spanning from the late 1960s to yesterday) reveal an eloquent man who is never not passionate about this medium he loved so dearly.  In print is where, dare I say it, Ebert truly came alive.  There he bore his entertainer's wit along with a whip-smart eye for observation and always, always a palpable love for film.  Today, it is his writing that I think of him for, not so much his television presence.  His "Great Movies" books, as well as the collection "Awake in the Dark" belong in every film fans personal libraries.  But even beyond film, Ebert wrote of so much else.  Politics, life, his own struggles.  Upon tragically losing his ability to speak several years ago, writing became his only means of communication.  And boy, did he ever communicate.
So much more could be said and is being said about Ebert, his life, his influence, and his legacy.  I only learned of his passing a little over an hour ago, and my Facebook stream is completely flooded with reaction:  Shock, sadness, surprised mourning.  One Facebook friend, Margie Zumbrun just wrote, "Roger Ebert had a blog. If you read his blog, you felt like you were friends with Roger Ebert. Roger Ebert made for an awesome friend. You wanted to know his opinion on current events, you wanted to hear the story of how he met his amazing lawyer wife, you wanted to hear about his childhood. Also, you wanted to know why someone who can't eat and can't drink and gets all of their nutrients via a tube in their stomach would write, of all things, a cookbook. And, what did he think about that new movie that came out?  I'm going to miss my friend Roger Ebert. :("
Just yesterday, Ebert posted a blog entry announcing a scaling back from full time criticism, as his cancer has flared up once again. That was a detail buried in the third or so paragraph of a blog entry otherwise devoted to re-assuring his readers that he had no intentions of slowing down.  I went on record questioning this relentless drive, trying to advocate that although we might miss his regularity on the writing front, a slowing down might be for the best.  Now, one day later, Roger Ebert has taken a permanent "Leave of Presence".  It's tempting to now view that final posting as his covert way of telling us that although he knows he's not long for this world, his legacy would continue.  With the reach and power of television now diluted by other competing forms of media, it is unlikely that another critic will ever achieve the reach or fame that Roger Ebert did.  I think he would certainly agree that the burden to positively affect filmgoing now falls on those of us serving as film critics in his wake.  Ebert's fame was richly deserved; his legend will go on, even with the credits now rolling.  With the man gone, the balcony is closed forever.
Erik Yates:
Like Jim, I stumbled on the show of Siskel and Ebert, and was fascinated with people getting to watch and passionately discuss film for a living. They became as much a part of the culture they critiqued. They even were lofty enough for SNL skits, and have redefined the simple ways reviews are given with their thumbs up or down trademark. Roger Ebert bravely faced a disease that has touched so many and refused to cower in fear. Instead, he opened up and shared his experiences on his blog and columns. When he lost his voice, he found it again through embracing social media such as twitter. Expanding his writing, he would post about topics as diverse as war, politics, science, and daily life. But his love was film and he produced more reviews in his last year of life than at any time in his career. His legacy will continue. God bless!
Paul Hibbard:
Roger Ebert was my first introduction to film criticism. As a child I would watch Siskel & Ebert at 10:30 pm every Sunday evening local St Louis time. As I continued to grow and dive deeper and deeper into a love of film, I always read Ebert's words and used his knowledge and recommendations as a guide. Even if I disagreed with Ebert, I always learned something new from his review. And that is a true sign of a great critic.
Every critic today is influenced by Ebert. He had an amazing way of analyzing the macro and micro details of a film. He would start a review off with a scene. Like a scholar he would analyze the scene; dissect it; find the beauty of it. Then he would use what he learned from the scene and make it speak to the whole film. Instead of regurgitating the plot to his reader, he would focus on the details and teach you more than any other critic could.
The same would pertain to his old show with Siskel. He would give a movie a simple thumbs up or thumbs down and then from there analyze the movie unlike anyone else could. What made him so great was his intellectualism that was also so accessible. Today, Mr Ebert passed away at age 70. And today he is reunited with Gene Siskel where they will be reviewing movies for years to come.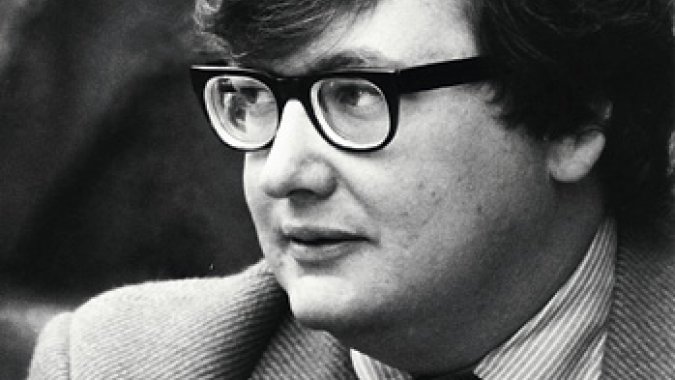 Andrew Thomas Barber:
I'm not sure how I stumbled across Roger Ebert. But somewhere during my freshman year of college, I became a loyal follower. He always seemed like that teacher with tenure; he could say what he wanted because he had been around the block enough times to earn the right. More often than not, those thoughts were incisive and telling. For me personally, he illustrated one lesson very clearly: we're not allowed to hate movies for not attaining goals they weren't pursuing. In other words, Ebert gave me a paradigm to hate movies that were great and love movies that were awful. In this way, I count him as a warrior, standing against our all-or-nothing, hyperbolic culture. He will be greatly missed.
Victor Labrada:
The most influential thing I ever heard from Roger Ebert was "It's not what a movie is about, it's how it is about it." A movie can be about a CG orange cat and still be good.
There's not much I can say about Roger Ebert that you don't already know. He loved Fargo; he hated North. He loved films enough to go to bat for the silly ones (Anaconda), but couldn't bring himself to grant any legitimacy to video games. His reviews were always a joy to read, even when you disagreed deeply. He was candid about his beliefs and refreshingly winsome in his manner of communicating them. Ebert will be remembered, not because of what his life was about, but how he was about it.
Dave Henry:
There's not much I could say about Roger Ebert that my friends and colleagues haven't already eloquently said.  I never made much of a secret of the fact that I generally didn't see eye-to-eye with the man when it came to our opinions on movies, but Roger Ebert forgot more about film than I will probably ever learn.  I will never be as knowledgeable on the subject as he was, and we will all walk in his shadow always.  He was a legend of the art form, and I do not know if we shall ever see his equal again.  RIP, sir.  You have left your indelible mark upon culture for all time.