Kore-eda Hirokazu Travels to South Korea for Engaging Criminal Venture
DIRECTED BY KORE-EDA HIROKAZU/KOREAN/2022
BLU-RAY STREET DATE: FEBRUARY 21, 2023/DECAL-NEON
It takes a village to sell a child.  Or at least a makeshift family.  That much is clear in Japanese auteur Kore-eda Hirokazu's latest dramatic feature, Broker (2022).  In the film, two duplicitous yet personable baby brokers, Ha Sang-hyeon (Song Kang-ho; Parasite) and Dong-soo (Gang Dong-won; Peninsula), are thrown for a loop when their latest infant acquisition's young mother, Moon So-young (Lee Ji-eun), catches onto their scam- and wants in on it.  
What results is a small but expanding traveling criminal clan to South Korea to sell the child to hopeful and desperate would-be parents. As they venture forth to illegally profit wildly from helping others attain a dream of family (a noble thing, they tell themselves), a bonding is forged amongst the central characters.
Broker (in Korean with English subtitles) is not the first time that Kore-eda has focused on a makeshift family living on the fringes (see 2018's Shoplifters), although the criminal leads this time are not acting so much from a place of survival as profit.  Which only adds to the strangeness of Broker, in that it's rather far onto the lighter end of Kore-eda's filmography.  While the practice of baby brokering is never up for moral defense, many have cited a connection to the Coen Brothers' Raising Arizona insofar as it has the audacity to make protagonists out of criminals dealing with babies.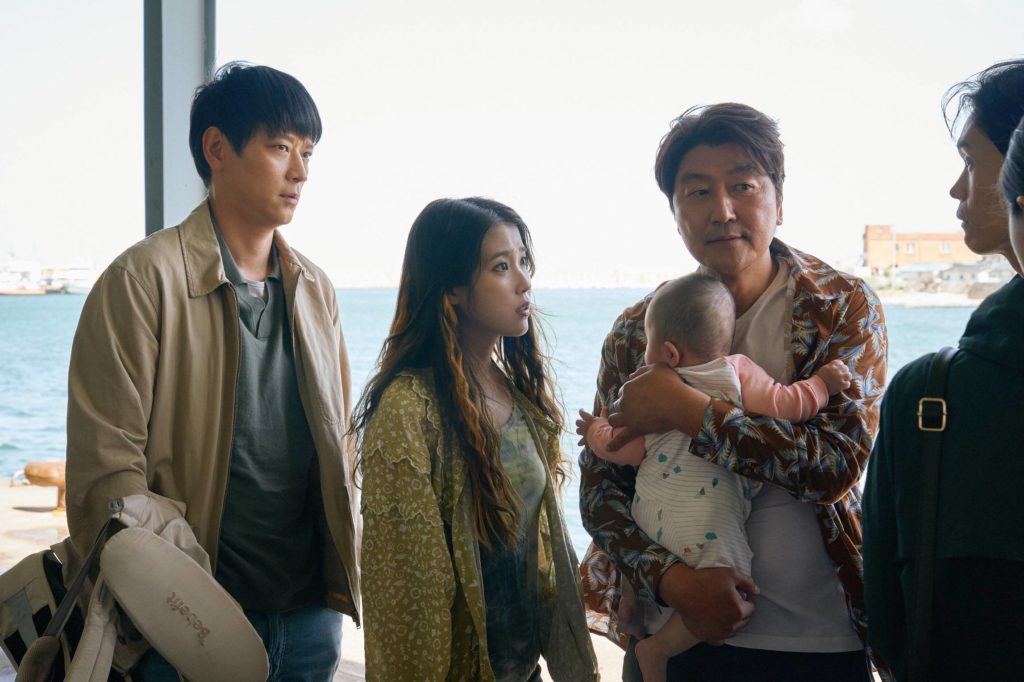 All the while, a couple of plainclothes police detectives (Bae Doona and Lee Joo-Young) are on the brokers' trail. That these officers are fueled more by straight obsession than anything else renders them blunt in comparison to our colorful child-vending crew. They land a considerable amount of screen time in Broker, thus netting some degree of professional sympathy. We don't want them to fail, but we also don't want Ha Sang-hyeon and Dong-soo incarcerated. Yet, that is what they deserve… When Moon So-young strikes up contact with their police pursuers, what kind of bargain, if any will she land? Simple solutions are not on the table.
Decal-Neon's Blu-ray release of Broker does a fine job of preserving Kore-eda's frequent aesthetic of compressed urban over-detail. (There are no bonus features on the disc). Street signs, parked vehicles, signage that the general public stopped noticing long ago, and all manner of other visual clutter is subtly compressed flat with the long lens of isolation. Whether it's the filmmaker's native Japan or Busan, Pohang, Seoul, or elsewhere, the result is effectively similar: life flattened under the glass of one of the world's most empathetic microscopes. There's an oppressive beauty in the impersonal clutter, and we are taken into it.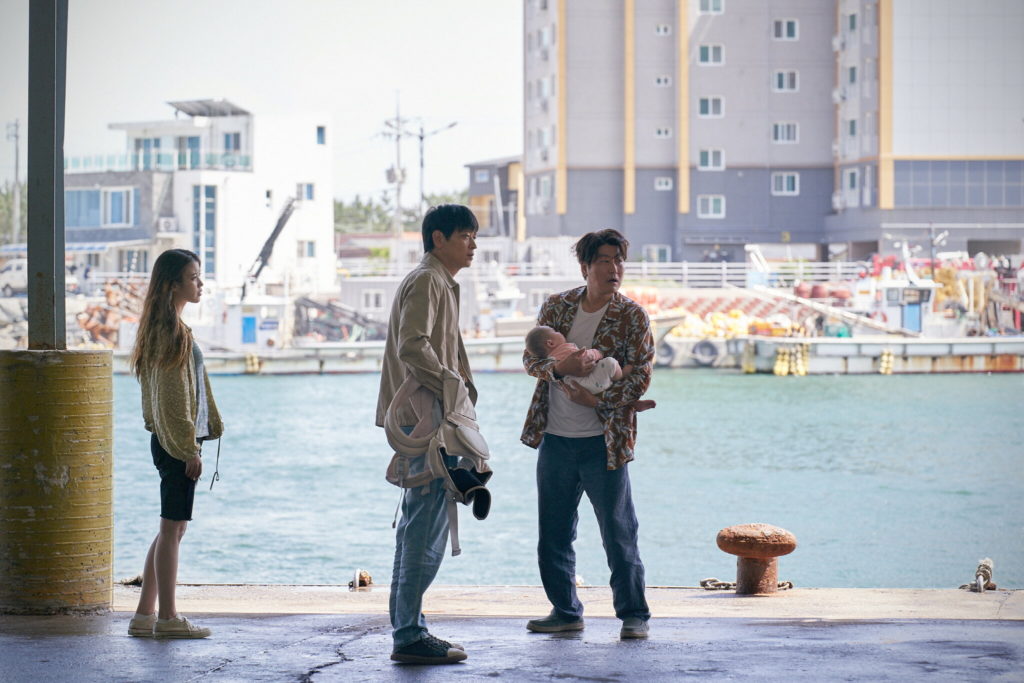 Broker has been routinely dismissed as "lesser Kore-eda" by far too many filmgoers, and even a number of the director's devotees.  The change of country and shift in tone, while significant, do not weaken or compromise the filmmaker's overall aesthetic or emotional complexity.  Very little in Broker is ever forgone.  And there is a great deal or moral grappling and character resonance (thanks to the wonderfully talented cast) for us to carry with us when the ride has ended.