Elizabeth Banks, Keri Russell, and More Get High on Horror '80s Bear Attack Comedy
DIRECTOR: ELIZABETH BANKS/2023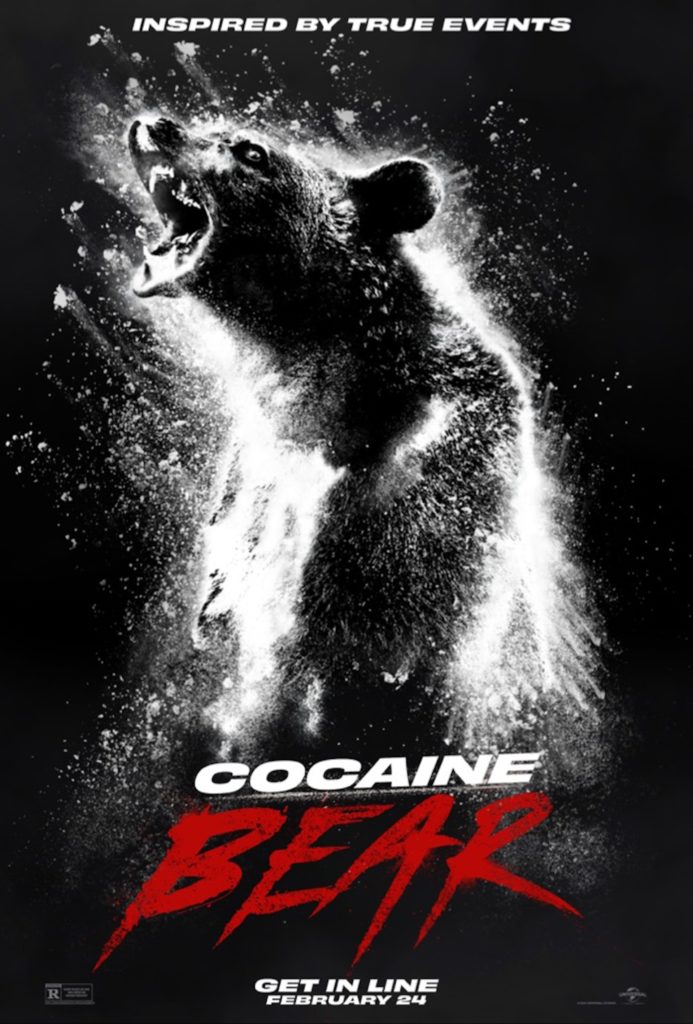 What says "1985" more than an action-comedy about cocaine?
Cocaine Bear takes inspiration from real events that could have only happened then. In 1985, a drug smuggler (a cameoing Matthew Rhys) died in Knoxville, Tenn., after unsuccessfully parachuting from a plane carrying hundreds of pounds of cocaine. Just across the state border in Georgia, a bear carcass was found surrounded by coke presumably dumped from the flight. In our world, we don't know how that black bear spent the last hours of its life, but in the world of director Elizabeth Banks and writer Jimmy Warden, she went on a bloody, drug-fueled rampage. 
Cocaine Bear claims few heroes but many victims in its revisionist history bear-opic. In one part of Chattahoochee National Park, Olaf (Kristofer Hivju) and Elsa (Hannah Hoekstra) are hiking on vacation (perhaps from their home country of Arendelle?). In another part, a mother (Keri Russell, Rhys's partner and co-star in the '80s-set The Americans) is searching for her daughter (Brooklynn Prince) and a friend (Christian Convery) who picked the worst possible day to skip school. Park rangers (Margo Martindale, Jesse Tyler Ferguson) are chasing littering punks (Aaron Holliday, J.B. Moore, Leo Hanna) out of their territory. Drug dealer Syd (Ray Liotta, in one of his final roles) has sent his son (Alden Ehrenreich) and an associate (O'Shea Jackson Jr.) from St. Louis to find the dumped load in the park. Detectives Bob (Isiah Whitlock Jr.) and Reba (Ayoola Smart) have been tracking Syd and think they've found a lead. What we know just from the title: None of this ensemble will have the day they planned.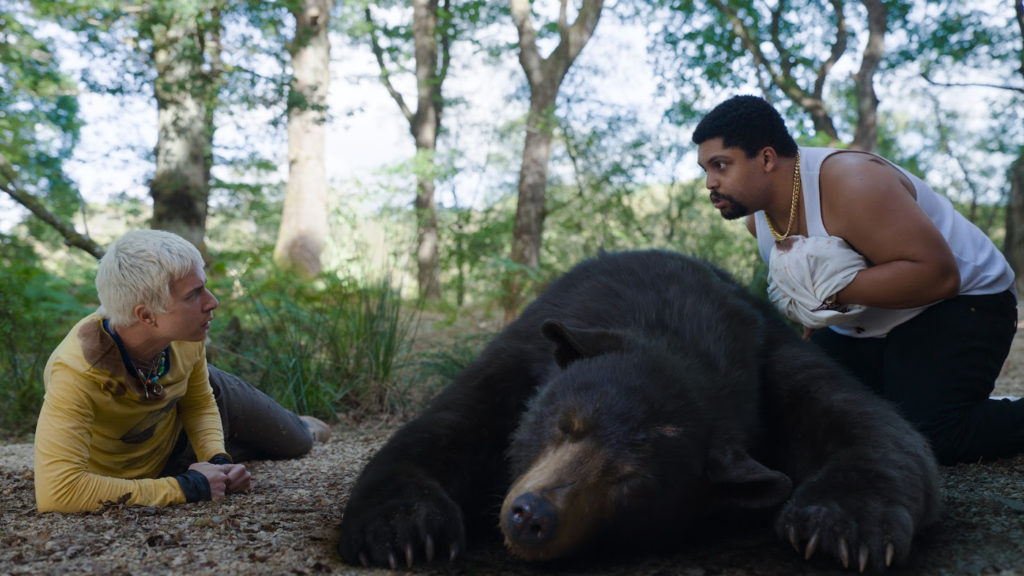 This high-concept horror adventure may not be the anti-drug propaganda Nancy Reagan would've hoped for in 1985, but it is well-executed entertainment of the lowest common denominator. Like the recent Gerard Butler vehicle Plane, Cocaine Bear lives up to what you'd expect from its title, and like some of the most fun hits of the '80s and '90s, it's all-in on the silly, one-note premise with no desire for sequels, spin-offs, or universes. To its credit, it is advertising the consequences of snorting and dealing, and if there's any moral to this fable, it's the dangers of not knowing when to quit anything. But Banks and Warden have no desire to preach or create meaning out of a bizarre isolated incident—they're just here to give you a good time. Every cast member seems to be enjoying themselves, too, especially Ehrenreich, who is hopefully stamping his passport out of Solo carbonite jail. Like in the funniest scene of Hail, Caesar!, he's completely sincere even when he's the most ridiculous person on screen—would that it were so simple for all actors.
Cocaine Bear is only Warden's second feature and Banks's third, but given the near-perfect vacillation between tension and comedy, I expect they've created a launching pad for future audience-pleasing blasts. Their big-cast-running-from-a-monster plot set to a synth-heavy score taps into the character-driven suspense of Stranger Things, and leaning into humor is a smart way to bribe viewers like me averse to gore. While I threw my hands in front of my eyes several times, I still know describing this bear's attacks in detail would require liberal use of words like "gratuitous" and "entrails." These ursine assaults are meant to gross you out, but they're also meant to make you yell at the characters for their poor choices and to laugh because the gruesomeness is so over-the-top. At the end, I let out a deep breath like I'd just finished a loop on a roller coaster—Cocaine Bear is meant to be seen with an audience because it's a high that shouldn't be experienced alone.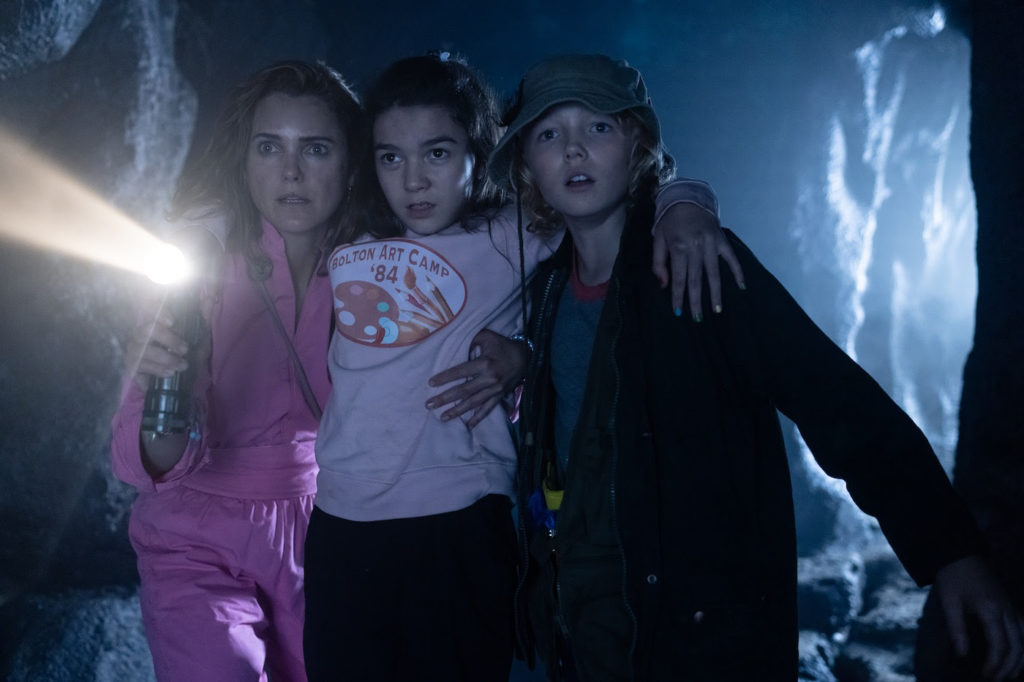 So is Cocaine Bear sophisticated? Not in the least, but if you think it'll be your jam, you're probably right. Like Beverly Hills Cop, Fletch, The Goonies, and other 1985 hits, it's just here to give you a good time. Aside from maybe New Coke and that Bowling for Soup song, what's more 1985 than that?