Max von Sydow and Liv Ullmann Suffer Love and War
DIRECTED BY INGMAR BERGMAN/SWEDISH/1968
STREET DATE: APRIL 20, 2004/MGM
This review was written in 2004 as part of a series of Bergman reviews covering each film in a then-newly released six-disc DVD box set from MGM.  While my attitudes about certain aspects of this film have evolved (see the bit about "rampant emasculation"… the pendulum's swung the other way and then some in the meantime), my thoughts on the importance and achievement of the film itself have only grown.  I share this in observation of Ingmar Bergman's centennial in the current month of July 2018.
*****
Ingmar Bergman's Shame (Skammen, 1968) is a war film unlike any other. Although some may consider it to be primarily a relationship drama, that description tells precious little about the sheer grit and swelling subtle urgency found here. Immediately following their eye-opening turn in Hour of the Wolf, Bergman again tapped Max von Sydow and Liv Ullmann to portray a couple in a troubled marriage. They play Jan and Eva Rosenberg, an apolitical couple devoted to music and farming while living in their cottage on a remote island. A civil war they want nothing to do with is inching closer and closer to them, although with only a broken radio as a connection to the outside world, they are shocked and stunned once the battle does reach them. Shameis a rare war film not about warfare itself, but rather the effect of war on the common citizens.
Perhaps anticipating the rampant emasculation of men in western culture and beyond, and the subsequent films on that topic (American Beauty, Fight Club), Bergman writes Jan as an overly sensitive wimp bordering on uselessness. Eva is the one who must take charge in their lives, an aspect that is evident from the first minutes of the film when she willfully rises out of bed in the morning and snaps the window shade open in order to jump-start her husband. Jan mutters as he awakens about a fading dream he was having in which they were back in the symphony together – an ideal that he seems to have sadly let go of in real life. Naturally Eva is frustrated with Jan's frequent emotional breakdowns on the staircase and whatnot, but she is not the type to back out of the marriage, and besides, despite everything else, these two really do love one another.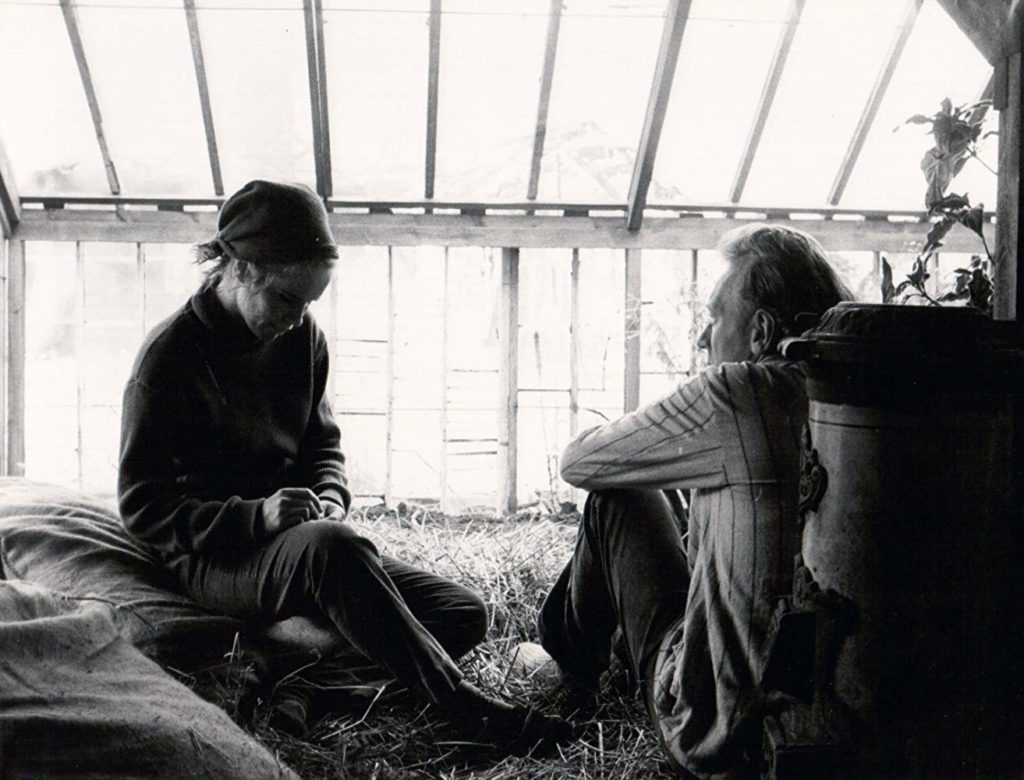 Their struggles continue throughout – she wants a child, but he doesn't want to hear about that. When a warplane goes down nearby, she runs to check it out, but he deems it too dangerous. Eventually they are forced to evacuate their cottage during a firefight of some sort, but circumstances play out so that they soon are back home. But the comfort of their cottage is false, and it doesn't take long before the rigors of war and the stress of their relationship take their toll, and are manifested in outright violence and savagery.
This being the third Bergman film in a row to deal with the themes of dehumanization and the loss of identity, it's safe to say these are no longer mere fascinations but rather unhealthy obsessions of his. He also continues to obsess over the morally challenged struggling artist in the form of Max von Sydow's character. Anyone who knows a thing or two about Bergman will instantly recognize this as metaphorically autobiographical; the work of a psychologically complicated man who can't help but hurt the ones he loves in his unrelenting drive to create.
As great as von Sydow is as the filmmaker's alter ego, this film actually belongs to Liv Ullmann, who is finally given the chance to really stretch as an actress in the role of a lifetime. Ullmann plays every side of Eva convincingly, portraying her determination, confusion and pain brilliantly. The fact that Bergman was no doubt commenting on his still-new relationship with her only seems to make her performance all the more powerful. Sven Nykvist once again provides breathtaking stark black and white cinematography, which perfectly compliments Bergman's vision.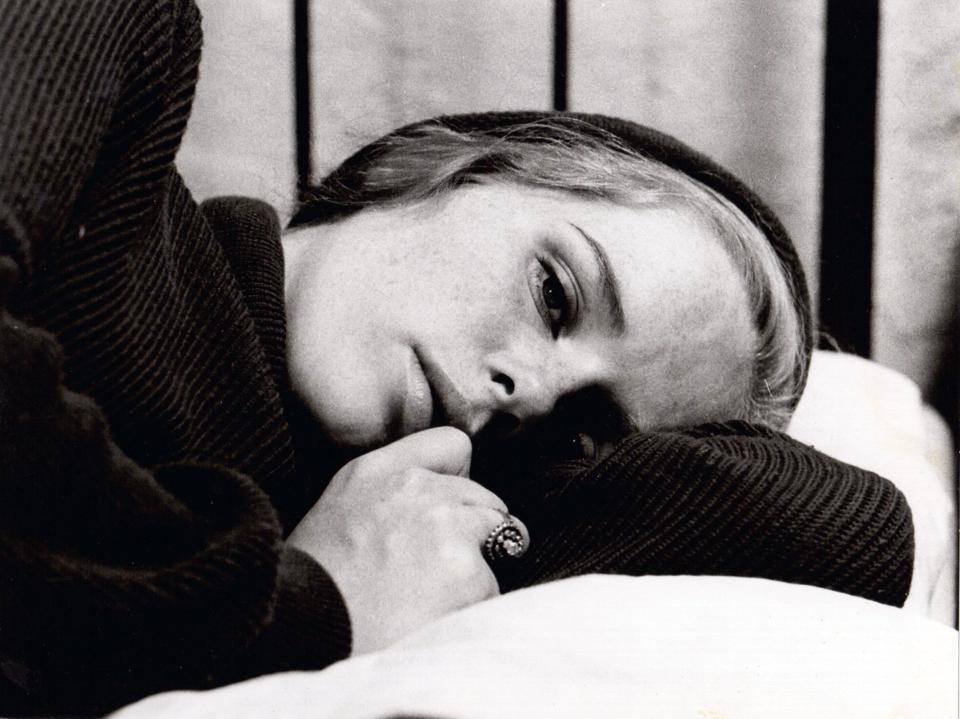 MGM's special edition DVD of Shame is a fitting package for an excellent film. Extras include the short featurette "The Search for Humanity", a brief photo gallery and trailer, as well as a newly recorded on-camera interview with Ullmann. Bergman historian Marc Gervais is once again on hand to provide his trademark stream-of-conscious running commentary. This time he ponders the war metaphor, squarely aligning himself with Ullmann, whom he unabashedly respects and adores not only for her acting work but for her far-reaching humanitarian action off camera as well. He also ponders the guilt of Sweden over World War II, and how that may've affected this picture. Gervais' style of presentation isn't for everyone, and his Bergman history seems a bit sparse this time around, but it is worthwhile for the occasional nugget of insight that he tosses out.
Upon releasing a misframed version of this disc, MGM did a great service to the film community by immediately admitting the mistake and retransferring this film properly. Many studios probably wouldn't bother going to such lengths for a black and white Swedish language film from the late 60's. Shame is certainly worth the effort – not only is it a jarring and uncomfortable look at the insanity of war from an innocent bystander's point of view, but one of the best films by a legendary filmmaker.