Bill Pullman Rides out in in Accomplished Jared Moshe Western
DIRECTED BY JARED MOSHE/2017
In just his second film, director Jared Moshe is making a name for himself as THE western genre aficionado in Hollywood.  His first film, Dead Man's Burden, received lots of notice and much acclaim for being one of the best "true" westerns to come out on film in a long while.  Due to that, there is much anticipation for his follow-up, The Ballad of Lefty Brown, which is available on Direct TV exclusively until it opens December 15th in select theater markets, before opening wide in January.  I was fortunate to have attended a screening at the Alamo Drafthouse Mason Park in Houston, TX and be a part of a live Q&A being streamed from an Alamo Drafthouse in Austin, TX with both Jared Moshe and the film's star, Bill Pullman.
First off, Jared Moshe is a fan of the genre.  The Alamo Drafthouse in Austin hosted an all-day screening marathon hosted by Moshe and Pullman where they watched Red River, Once Upon a Time in the West, and The Man From Laramie, alongside the attendees, before screening The Ballad of Lefty Brown.  As an introduction to Lefty Brown, Moshe spoke passionately about each of the three preceding films and why they mattered to him, before setting up his film.  And to get the look and feel right, he let everyone know that this film was actually shot on real film, as it should be.
The Ballad of Lefty Brown is the story of Edward Johnson (Peter Fonda), a man who has ridden with his faithful sidekick, Lefty Brown (Pullman) for 40 years.  Having recently won a seat in the U.S. Senate, Johnson and his wife Laura (Kathy Baker) are preparing to leave for Washington, D.C. when Edward is shot by horse thieves as he and Lefty go to get the horses back.  Lefty vows to avenge his friend, but finds that without Edward calling the shots, Lefty doesn't know how to begin.
The film is an interesting take on the genre as it elevates the typically humorous side-kick role to that of the lead star and asks Bill Pullman (Singles, Independence Day, Spaceballs) to live in the tension of a man who has followed other's for 40-plus years who now must become his own man, no longer able to stay comfortable riding in someone else's shadow.  His notable traits of faithfulness and loyalty that have served him well for so many years are challenged and stripped away from him.  Now, he must be the one who has the plan.  The one others look to.  Does he have the courage within to step into a role he has never had to fill before?  Is he a strong enough, and cunning enough, man to take on the outlaws who killed his friend, and bring down the larger web of injustice being spun all around him?
Like Jared Moshe explained after the film, his western films are not like modern western films.  He lamented that the word "western" today is often a deconstruction of classic westerns where modern elements are thrown into a western aesthetic.  Too often, the desire to find a modern audience leads the story to be taken out of the authentic western context in order to modernize things.  Things are arranged so as to look like a classic western such as horses, gunfights, robberies, etc., but in the end the stories and the films themselves are just a modern day action film or drama dressed up like a western instead of the genre that Moshe truly loves. (I immediately thought one could argue the same thing about modern country music being nothing but modern pop with a country twist as a way to explain his point).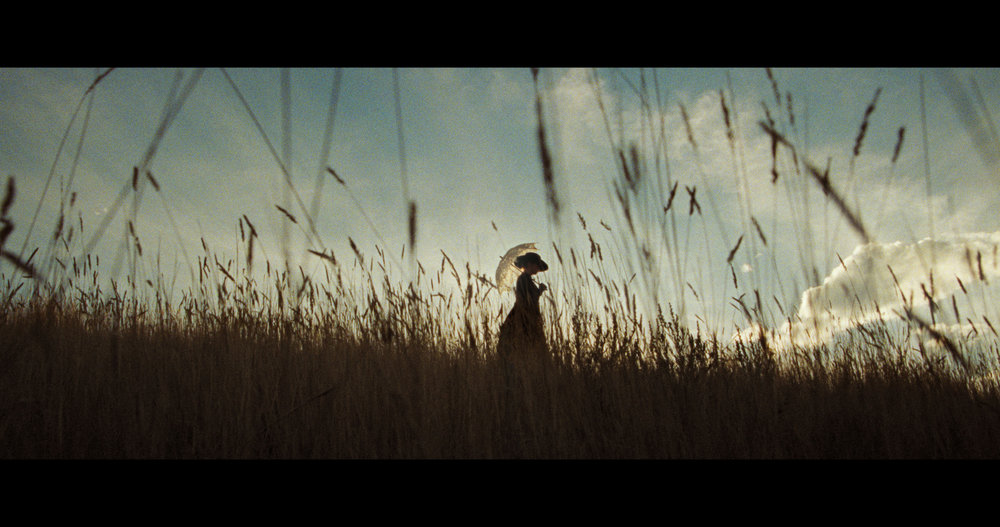 Moshe has pulled together a strong supporting cast with Baker, Jim Caviezel, Tommy Flanagan, and Peter Fonda, and has captured the look of the old west in a way that is familiar, but that avoids the cliché.  Filmed entirely in Montana, not far from Pullman's actual home, locals are used as extras, and each scene feels like a love letter to this classic film genre and a state in our union that in many ways is the last frontier.  Pullman has earned some deserved buzz about his performance, and it is one that captures Pullman in a light that few have ever seen in previous characters he has done.
While The Ballad of Lefty Brown is a fun story, with a great cast and good performances, it is not as powerful as another western that is about to come out called Hostiles, which features some absolutely gorgeous cinematography, and a narrative that is rich and complex for all of the major characters, which includes the likes of Christian Bale and Rosamund Pike.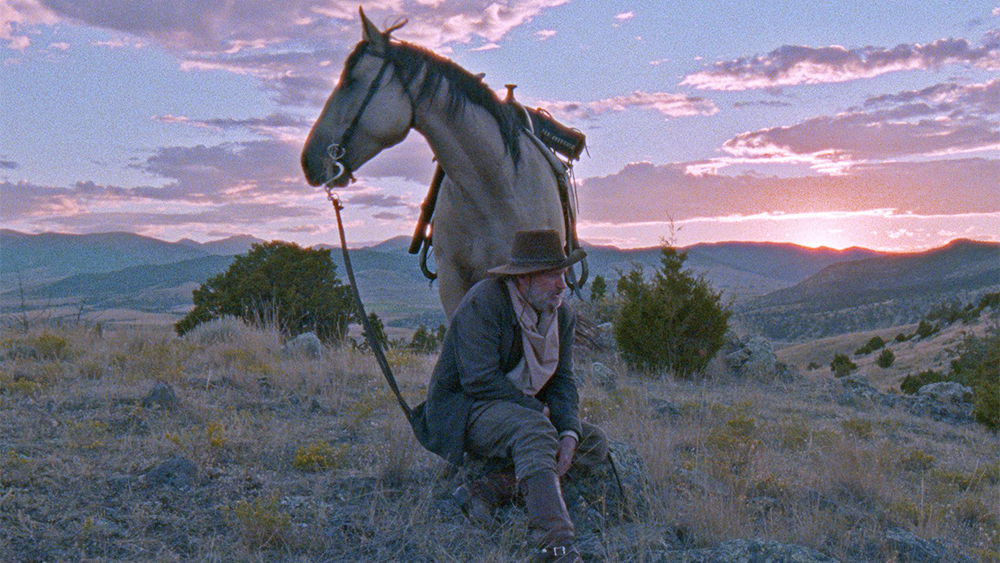 That comparison to Hostiles is not made to put The Ballad of Lefty Brown down, as much as it is to say that Moshe is still working from much smaller budgets and the like, and yet he is still able to get much out of his limited resources as his film perfectly captures a classic western aesthetic with praiseworthy cinematography in its own right.  As this film opens in wider markets, however, and word of The Ballad of Lefty Brown spreads, I believe that larger opportunities will open up for him to be able to continue to tell stories in this "western" genre, in his authentic voice, with more and more financing and tools at his disposal. When that happens, a lot of people will be able to point back to Dead Man's Burden, and now The Ballad of Lefty Brown as the starting point for a man who should be seen in the future as a very revered director who truly understands the western genre and the world that exists as the backdrop for the stories he is wanting to tell.
Just as there are several filmmakers who have understood, specialized, and excelled in the horror genre, for example, Moshe is a director who very well may be poised to lead a revival in one of film's oldest, richest, and for too long abandoned, genres that is the "western".  And with strong storytelling, one doesn't need to succumb to trying to modernize an already great medium.  Instead, they just need to find better stories to tell.  Jared Moshe understands that and as a result, we have such a story in The Ballad of Lefty Brown.  The future of westerns is bright, especially in the hands of a director like Jared Moshe.