Who is Jason Bourne? Five movies in, we're still asking that question.
DIRECTOR: PAUL GREENGRASS/2016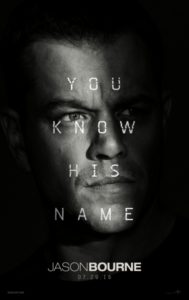 Jason Bourne (Matt Damon) comes out of hiding when his forever-ally Nicky Parsons (Julia Stiles) hacks the CIA and learns more about his past. She also discovers the CIA is rebranding Treadstone, the original program that made Bourne an assassin, into a new project called Iron Hand. With the files she gives him, he has the power to leak information that would compromise the CIA and Iron Hand, so he immediately moves to the top of the agency's priority list again. Director Robert Dewey (Tommy Lee Jones) and the Head of Cyber Operations Heather Lee (Alicia Vikander) hunt him across Europe to stop him from leaking the files with whatever means necessary, but they begin to suspect Bourne's motives are more complicated than they realize.
As far as sequels go, Jason Bourne is unnecessary. His story reached the end of its emotional arc in 2007's apt-titled Bourne Ultimatum, the finale of a trilogy. A 2012 attempt to reboot in The Bourne Legacy with Jeremy Renner didn't have the same box office appeal, so here we are—trying to resurrect the franchise much like the CIA is trying to resurrect its Black Ops program. As far as unnecessary sequels go, however, Jason Bourne is actually pretty great.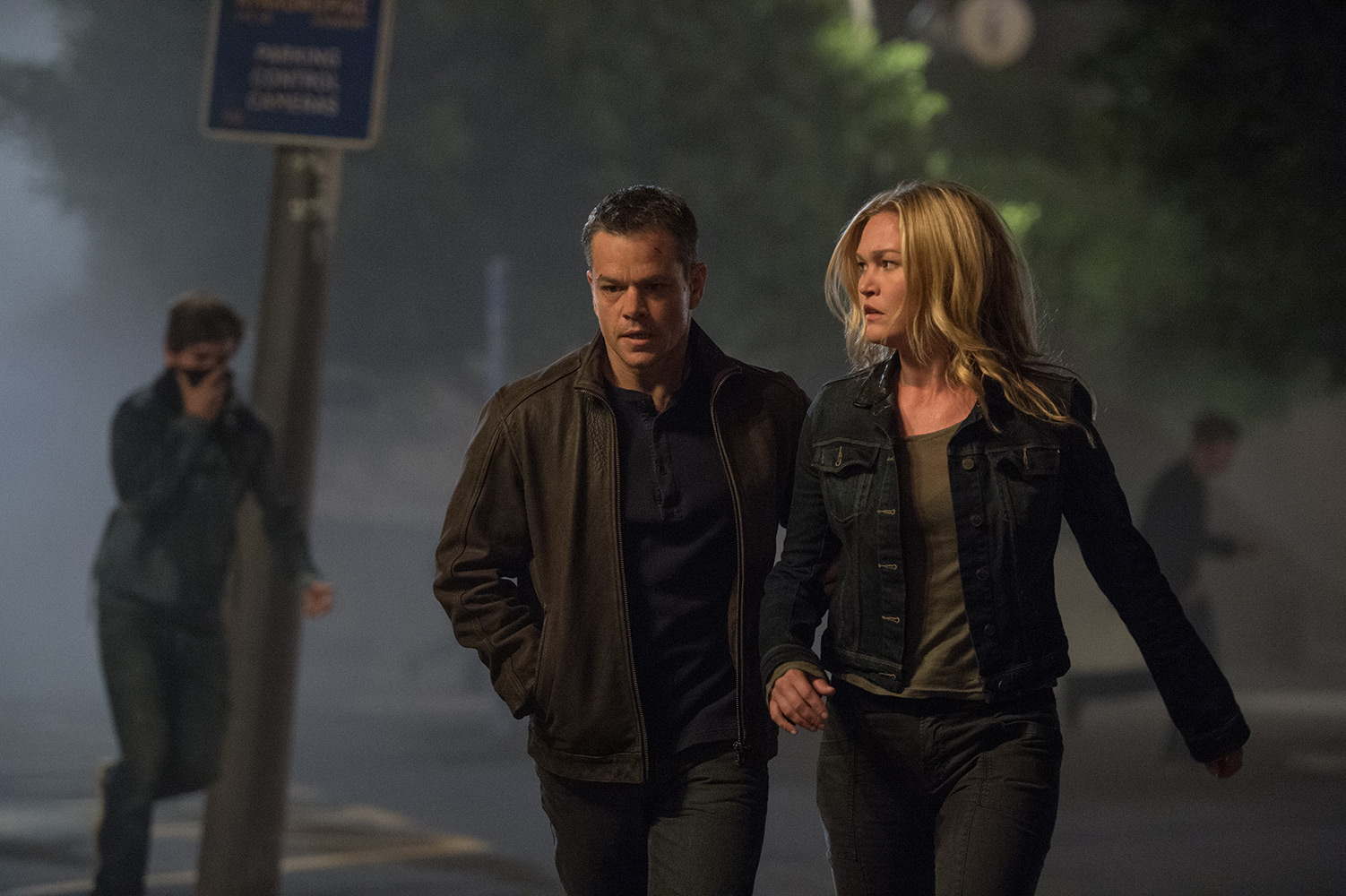 Despite getting stuck with the least creative title in the series yet, Bourne's latest big screen escapade fits right in with the original trio. Paul Greengrass, director of The Bourne Supremacy and Ultimatum, deserves a lot of the credit. He brings the same style back, including that fast-paced editing. Some might call the quick jump cuts chaotic; I call them efficient. Who needs to see Bourne walk down each stair or finish unlocking the door? We know what's happening, and I'd rather use that time to move the story.
Damon also deserves some credit, partly because he wouldn't return without Greengrass and partly because he brings such depth to an ostensibly popcorn role. He makes Bourne a kind of anti-James Bond, an action hero who bleeds often, physically and emotionally. Bond's car chases in luxury vehicles in exotic locales feel like one of the perks of his job description; Bourne's escapes by motorcycle and Dodge Camaro feel like the 15th and 16th obstacles toward his search for peace just today. This whole series is about accepting and atoning for his past, and if he looks cool while doing that, he's the last to care.
Speaking of that motorcycle escape, Jason Bourne's opening action is one of the most stunning set pieces of the franchise. During a revolt in Athens, Bourne dodges the CIA, a sniper, violent protestors, and burning city blocks on foot and on two wheels. The biggest accomplishment is that it feels as every bit desperate and dizzying as it does to him. Later, a car chase in Las Vegas (Anyone else start comparing and contrasting with Ocean's Eleven?) culminates in a brutal fistfight. It's not a tonal shift because we're not switching from a glamorous nightlife scene to a gritty fight to the death—we've been in Bourne's dangerous and inherently unfair world from the start
Bourne does have an issue with momentum, though. These films love to end on game-changing beats, but ending in ambiguity here is a convenient way to leave room for potential sequels. Just a decade ago, the audience knew his story was building to a trilogy because that's when sensible franchises bowed out until recently. Now, I don't know how much weight to give this episode. Is it a one-off? A start to a new trilogy? The beginning of the Bourne Cinematic Universe? I thought I already said my goodbyes in 2007. Still, he's built a solid foundation. Jones, as a nouveau Brian Cox, is every bit as cantankerous and no-nonsense as a CIA director in this story needs to be, Vikander's Lee is delightfully complex, and I wouldn't mind spending more time with both of them.
So who is Jason Bourne? I expect we'll be asking that question as long as Matt Damon and Paul Greengrass let us.