Directed by Jorma Taccone, Akiva Schaffer
Starring Andy Samberg, Jorma Taccone, Akiva Schaffer
Released June 3rd, 2016
Rated R
If you're familiar with The Lonely Island, the musical comedy troupe responsible for such SNL digital shorts as "I'm On A Boat," "Like A Boss," and "Lazy Sunday," then you know exactly what to expect from Popstar: Never Stop Never Stopping.
You either dig The Lonely Island or you don't, and I am firmly in the dig category. Their first album, Incredibad, stayed in my car's CD player (I'm old) for months. The last film they made together was 2007's Hot Rod, a film I stupidly put off seeing for many years. I adore Hot Rod, and while Popstar never reaches the comedic heights of that film, it's still very funny.
The movie works as a snapshot of our current pop culture climate. I doubt I'll see anything funnier this year.
There are great films in the musical mockumentary sub-genre, from Walk Hard: The Dewey Cox Story to Eric Idle's All You Need is Cash. After decades of enduring The Archies, Menudo, New Kids on the Block, Backstreet Boys, and One Direction, it's about time we get a boy band spoof.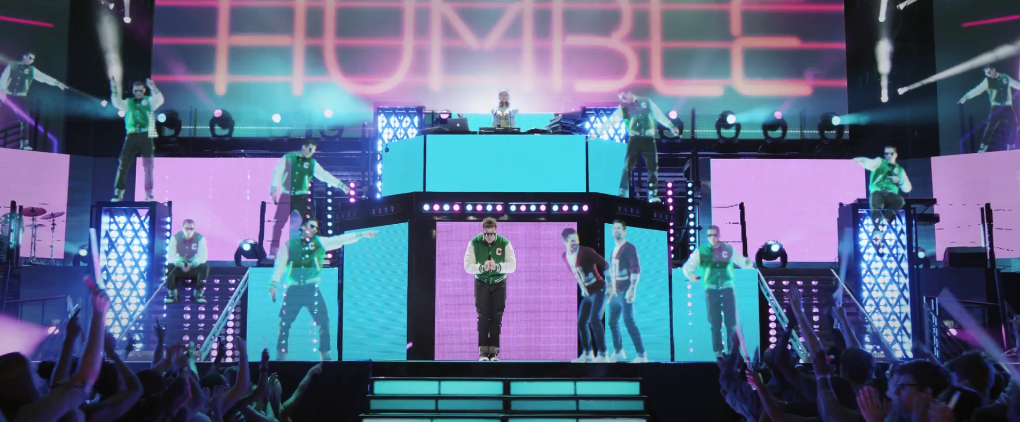 Andy Samberg plays Conner4Real, a member of the trio The Style Boyz, who goes solo and has a huge hit with his first album. The Style Boyz break up, with Kid Brain (Akiva Schaffer) leaving showbiz to become a farmer, and Kid Contact (Jorma Taccone) becoming Conner's DJ.
Conner is convinced by marketing expert Deborah (Maya Rudolph) to release his highly anticipated second solo album directly to appliances; refrigerators, microwaves, washers and dryers. This causes a nationwide blackout and public backlash, bringing to mind the uproar U2 caused by uploading their album Songs of Innocence to everyone's iTunes account.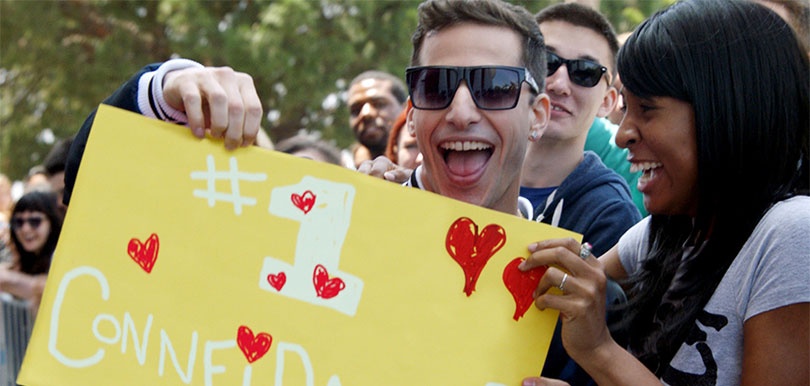 Conner's manager Harry (Tim Meadows) brings an opening act on tour who becomes more popular than Conner as he faces increasing pressure to reform The Style Boyz.
There are celebrity cameos galore, from Seal to Michael Bolton, Adam Levine to "Weird Al" Yankovic. In some of the film's funniest scenes, Will Arnett does a pitch perfect impression of TMZ guru Harvey Levin.
The movie is rated R, with song titles and subjects I would not dare to mention here. The humor is absurd, which is right up my alley. If the title alone makes you chuckle (as it does me), then this is the film for you.
The references will undoubtedly become dated in a few short years, but the movie works as a snapshot of our current pop culture climate. I doubt I'll see anything funnier this year.