A Perfunctory Bestseller Adaptation
DIRECTOR: OLIVIA NEWMAN/2022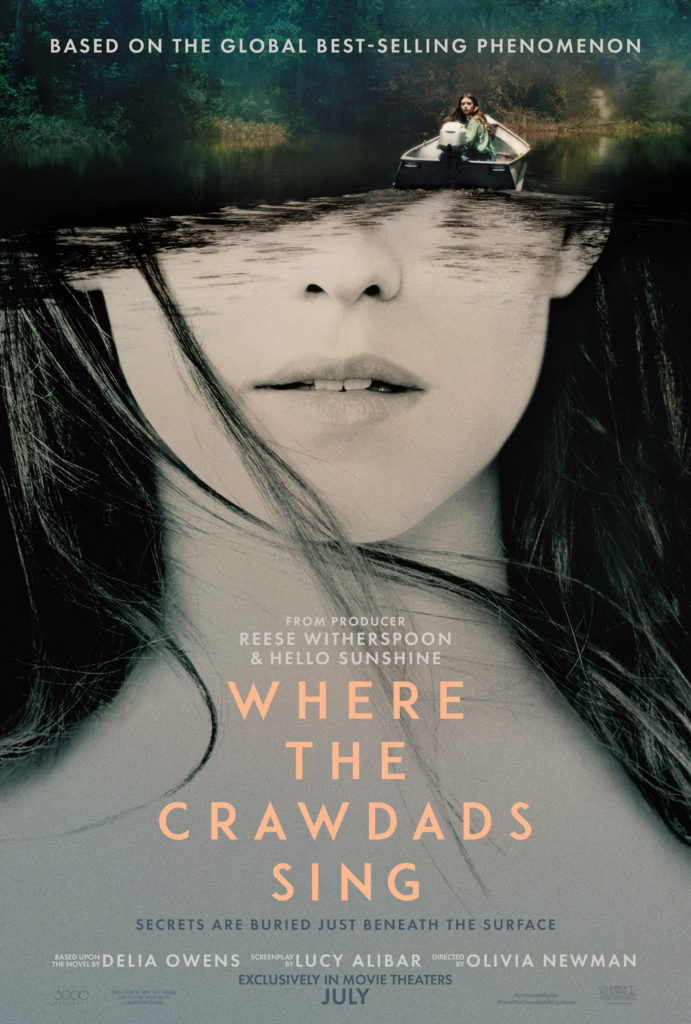 In 1969, Kya (Daisy Edgar-Jones) stands trial for murder. With an alcoholic father and an absent mother, she raises herself in the North Carolina marshes and never fits in when she goes to town. Like fellow Southerner Blanche DuBois, she depends upon the kindness of strangers, though some of those strangers become friends, like the kind general store owners (Michael Hyatt, Sterling Macer Jr.), or the lawyer (David Strathairn) who volunteers to defend her. Some become lovers: Tate (Taylor John Smith) is the chivalrous hunk I've only met on paper—though whom I'm open to meeting in real life!—and Chase (Harris Dickinson) is a bro who could monologue about how Joker is the greatest movie since The Godfather. The mystery of Where the Crawdads Sing is not how Kya survived on her own for so long—it's how she's going to survive a courtroom with a jury biased against her.
I have not contributed to the 12 million copies sold of the 2018 Delia Owens novel, but the structure of the story feels similar to many of my Book of the Month selections. Like many book club picks, Kya is an independent, introverted young woman whose world comes alive when she learns to read. She's torn between two handsome men, and we learn her life story through flashback—I half-expected a childhood best friend to show up with perfect advice just when she needs it. Her uncouth manner and hand-me-down overalls evoke Scout Finch, and her artist's heart in the North Carolina setting will make you think of The Notebook—better set your expectations closer to that Nicholas Sparks tale than To Kill a Mockingbird.
I'm not sure how this paperback-standard formula has made Crawdads into all-time best-seller, but based on the final product I watched, I'm guessing it's in the writing. I suspect Owens found more elegant solutions than the the expository dialogue that bogs down these characters and that supporting ones (especially Strathairn's undeveloped ally) had more than a few lines to establish themselves. Since themes and conflicts are stated instead of demonstrated (presumably to keep runtime at two hours), the tension of the murder mystery deflates over time. (Mild spoiler alert!) Are Chase's parents as demanding as he claims? If Kya lives alone, what is the source of the community's gossip and hatred? How can a death penalty case make it to trial based on such circumstantial evidence? (End spoiler alert.) These points are never clarified in the film, though I can't imagine a 350-page book would leave them murky. Kya's narration is more poetic than most conversations, which makes me guess Owens's prose did not struggle as much.
To her credit, second-time-feature directer Olivia Newman makes the natural world that underpins Kya's worldview lovely. Newman seems to be in love with the marshes as much as her heroine, painting the willows, waters, and wildlife in a glow that will make you forget about the mosquitoes that plague such an ecosystem. And though most roles feel like stock characters, Edgar-Jones turns Kya into someone lovely, too. Her no zits/no makeup/no problem look and '60s cottagecore wardrobe don't feel manufactured because she makes Kya feel lived in—she's both the unpretentious "Marsh Girl" and a creative with an eye for beauty. She handles Kya's mementos, from feathers to seashells, with a delicate touch, and she makes Kya sympathetic even though her reasons for feeling misunderstood feel flimsy in the script.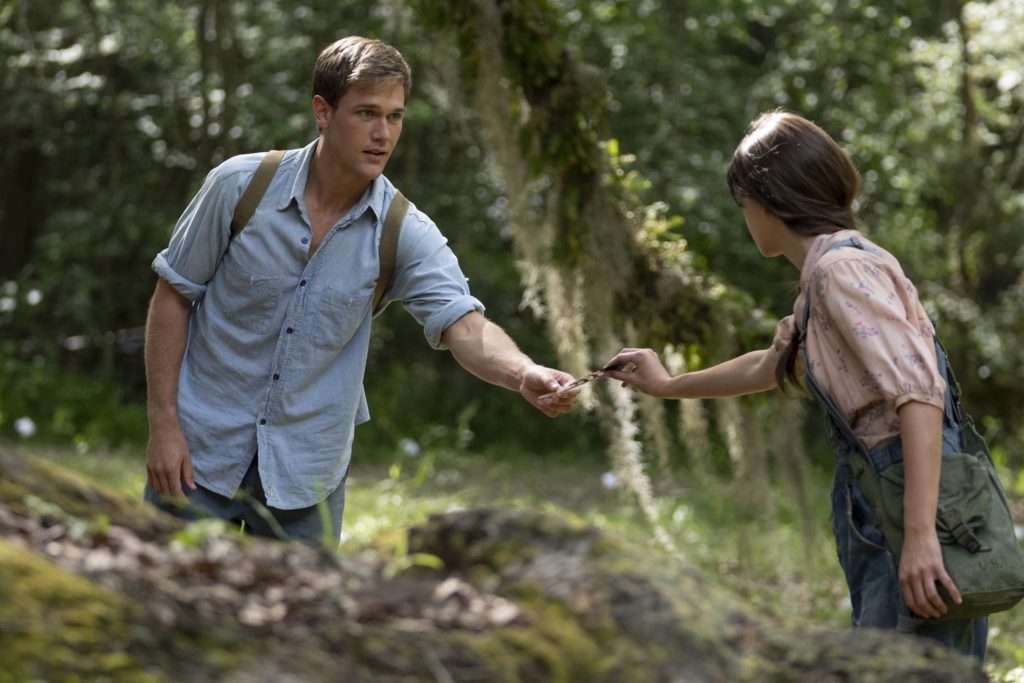 Together, Edgar-Jones and Newman elevate this adaptation into something…watchable. If the book Where the Crawdads Sing was one you couldn't put down, this is the inoffensive adaptation inevitable for a bestseller.