Feelgood Documentary Reveals Hippie Icon as Longtime Force for Good.
DIRECTED BY MICHELLE ESRICK/2009
DVD STREET DATE: SEPTEMBER 24, 2019/KINO LORBER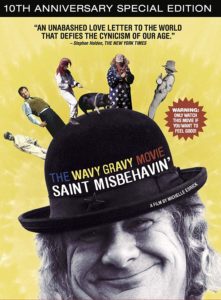 There's been a lot of talk lately about a famous clown who's finally gotten his own movie. But, I'm not here to tell you about the Joker. The clown of this movie is altogether different, in every conceivable way. For one, he's an unrelenting force for good. For another, he's real. Pair of those two, and already our star, Wavy Gravy, has a big leg up on that certain Clown Prince of Crime.
Countercultural activism is serious business- at least that's the impression that most activists give, as well as what its opposition would have you believe. In many cases, the assessment of this set, being so self-serious as to intentionally get arrested and perhaps even beaten on occasion, is not inaccurate.
Which then, one supposes, would make our subject and protagonist, hippie icon and lifelong do-gooder Wavy Gravy, almost counter-counter cultural. Though best remembered for his affable stage presence at the original 1969 Woodstock Music Festival as the de facto master of ceremonies, Gravy (which is his legally changed name, from Hugh Romney) has modified his persona over the years to that of a literal clown. The very fact that the world is a serious and often horrible place is exactly what compels him to get happy in such colorful and visible ways. That, and his impossibly enduring upbeat spirit.
Fun fact: For years, Ben & Jerry's sold an ice cream flavor named after Wavy Gravy. Cool! And delicious.
Even more fun fact: Once such an honor has been bestowed, the honoree is given a card good for all the free Ben & Jerry's s/he would ever want.
Most fun fact of all: What does Wavy Gravy do when it's his night to cook for his whole commune? Drive to the nearest Ben & Jerry's parlor and clean out the freezer. "He does this a lot", says the girl behind the counter. Back at the commune dining room, all are very happy.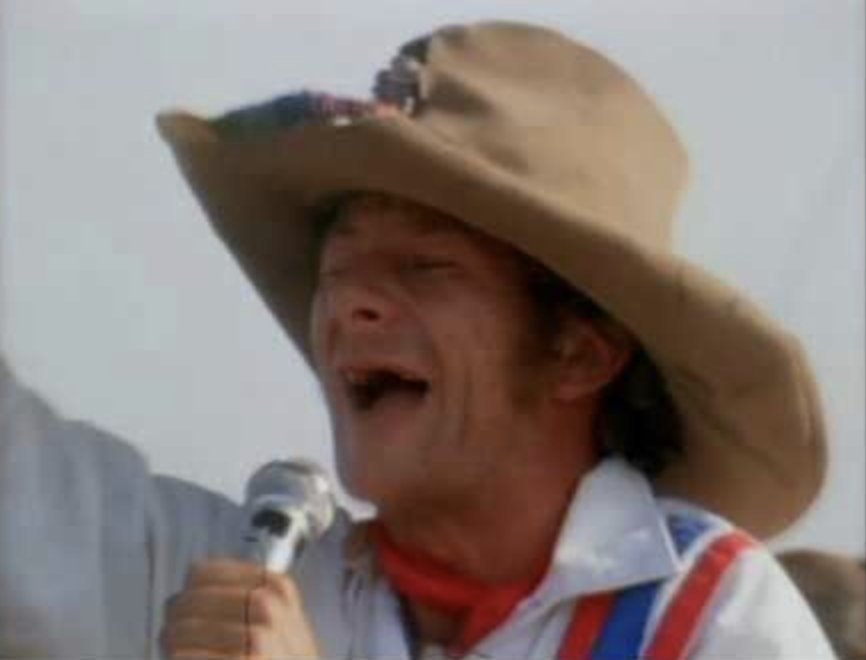 Filmmaker Michelle Esrick demonstrates tremendous dedication to her subject, with oodles of different moments, events, and occasions covered.  She doesn't use her formal interviews as a crutch, though she did score many of them.  Each participant interviewed (including a few big names like Bonnie Raitt and Jackson Browne) seems more willing to chat up Gravy than the last.  Their inclusions are well placed and always motivated.  Even his grown son Jordan shares a laugh about having been saddled with his birth name that had legally changed at the first opportunity, Howdy Do-Good Tomahawk Truckstop Gravy.
Esrick released this documentary about Wavy Gravy, Saint Misbehavin', ten years ago. Serving as a well-earned eye-opener and tribute to a beloved figure who's devoted his life to community, justice, optimism, and the betterment of all things, Gravy was not a young man then. For this decade-on DVD re-release from Kino Lorber, we are given the opportunity to catch up with him and his wife, Bonnie Beecher, via a new interview. Besides that addition, the disc also offers a great many deleted and expanded scenes- almost too many. If one isn't careful, the glut of bonus video outtakes could easily conflate with the film proper in one's mind after the fact. In any case, it remains a nicely presented DVD package- even if the package itself is an eco-friendly cardboard sleeve that may or may not prove to be an awfully tempting chew toy to the puppy in your life.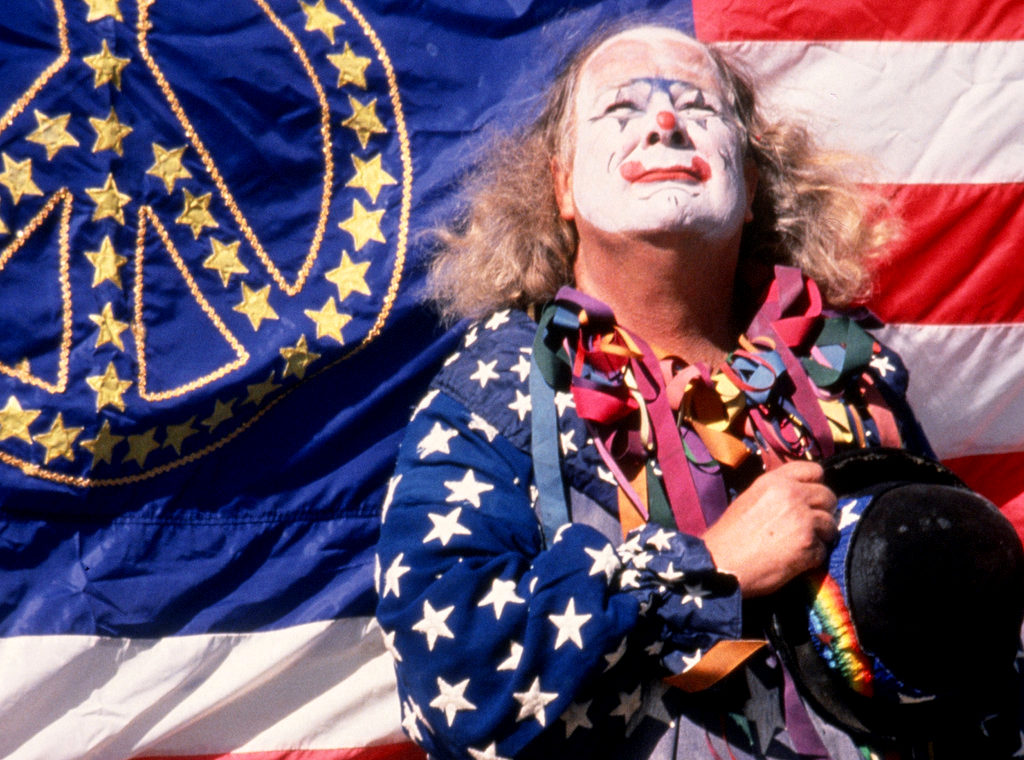 Saint Misbehavin' is an unadorned celebration of Gravy, his life and his work.  Esrick isn't interested in digging up dirt or finding a dark side of this man.  And, that's okay.  As advertised, this is a movie will legitimately leave you feeling good, but not in a vapid way.  This ten-year anniversary re-issue of the film onto DVD, replete with fresh extras, is aptly timed to gently challenge the angry cultural climate of the here and now.  If the life story of Wavy Gravy didn't exactly resonate during the early years of the Obama administration, then how about midway through Donald Trump's tenure as president?  Like the various (and successful) films about Fred Rogers that are currently emerging, right now especially, we simply need this.
Bu the end, it's clear that "Basic Human Needs" are, for Wavy Gravy, far more than a song he wrote under his previous name nearly a lifetime ago.  After the obligatory segments spotlighting Gravy's passion for the important work of the eyesight organization seva.org and his performance camp, Camp Winnarainbow, the film ends with a freeing global call for all people to join together in celebration.  "All you need… is yourself!"