Young Robert Downey Jr. and James Spader Unite!
DIRECTED BY: FRITZ KIERSCH/1985
KINO LORBER STREET DATE: JULY 9, 2019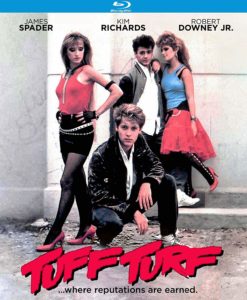 Frankly, I had no idea that this film existed, but once I did, I was excited that Kino Lorber was issuing a Blu-Ray release for it. Tuff Turf isn't just a quintessential 1980's film about high schoolers fighting for their place to belong…its far more than that. This is the first film where Tony Stark interacts with Ultron, one of his deadliest creations….well, not really. For those of you in love with all things MCU, Tuff Turf does feature a pairing of James Spader and Robert Downey Jr. before they fought it out in Avengers: The Age of Ultron, as well as on-screen performances by The Jim Carroll Band, and Jack Mack & The Heart Attack!
Morgan Hiller (Spader) is a new kid at school. More an elite, East Coast rich kid, Morgan has had a trail of suspensions and missed opportunities. So unlike his wildly successful older brother, Morgan seems to find his way into trouble. Though he is brilliant, he doesn't seem to have a lot of common sense at times. After spying the beautiful Frankie Croyden (Kim Richards), Morgan makes a bad situation worse when he rides by on his bike and embarrasses Frankie's boyfriend, gang leader Nick (Paul Mones) who wants to get even with Morgan and make him pay.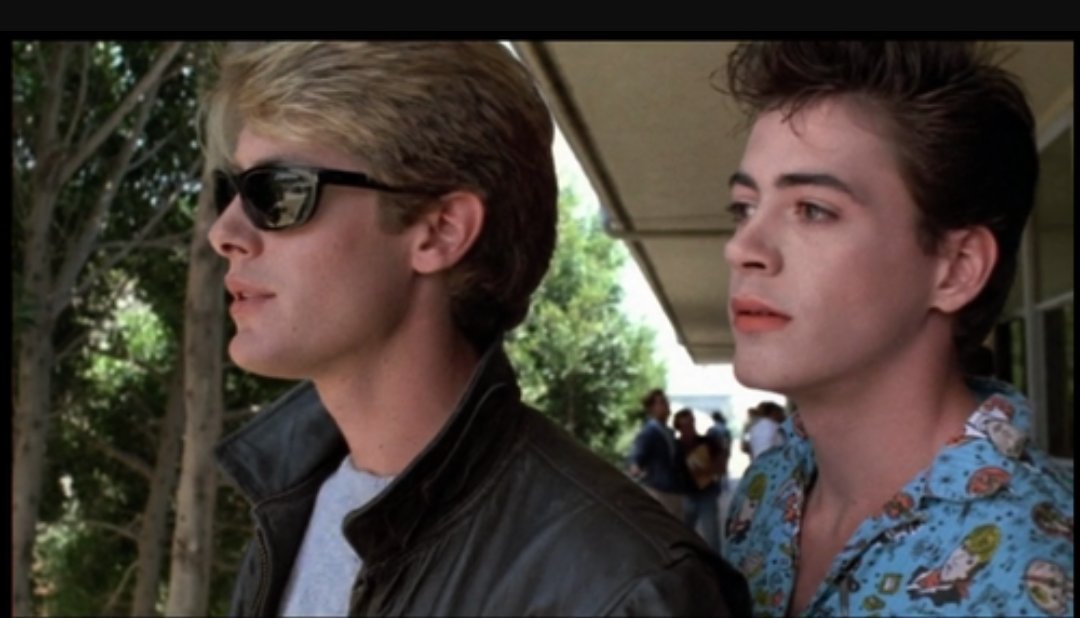 Morgan does befriend one kid at school, a boy named Jimmy Parker (Downey, Jr.). This unlikely duo learn to stand firm and take on the "tuff turf" all around them, both in their school and in their city. Morgan and Frankie also learn to be the better version of themselves when they are together, but will Nick ever allow his girl to fall for the guy who embarrassed them all?
The Blu-Ray release of Tuff Turf features a theatrical trailer and an audio commentary track from director Fritz Kiersch. Kiersch has some great remembrances, especially as it concerns Jack Mack & The Heart Attack (who incidentally are still playing as a band from time to time). Modern audiences will like his take on both Spader and Downey, Jr., but he also gives some time to addressing how they staged the lighting, or the camera angles in a shot in a way that is interesting and informative.
This film also can boast that it is a 2K restoration from the original 35mm interpositive (the positive image from a edited film negative with an orange tint to aide in more accurate color transfers). The result is a great looking version of the film that looks fantastic on a high definition screen, especially given that its a 34 year old film.
So, if you are really into 1980's films, are curious about a pre-MCU connection between James Spader and Robert Downey, Jr., or gangs headed up by Paul Mones, who became a real-life Jewish rabbi in subsequent years, then Tuff Turf is the perfect film that you never knew you always wanted….especially so that you can experience the cool sounds of Jack Mack & The Heart Attack!