DIRECTED BY: PETER LEVIN/1980
KINO LORBER STREET DATE: JANUARY 2, 2019
Kino Lorber has recently released a couple of the late-John Ritter title's like Pray TV (1982), and Real Men (1987). Just before those titles, and midway through his hit series Three's Company (1976-1984), John Ritter did a made-for-television film called The Comeback Kid. It is filled with a great supporting cast including, Susan Dey (L.A. Law, The Partridge Family), Doug McKeon (On Golden Pond, LBJ), James Gregory (Barney Miller), Dick O'Neill (The Jerk, The Taking of Pelham One Two Three), Rod Gist (The Lady in Red), and featuring early roles for Kim Fields (The Facts of Life) and Patrick Swayze (Ghost, Roadhouse, Dirty Dancing).
Ritter plays Bubba Newman, a wild and arrogant minor league baseball player who has all of the talent to move up to the big leagues but who can't seem to get his act together to prove to anyone that such a move would be worth it. After lingering for years on the same old team, Bubba finds himself known for his antics off the field more than his play on the field. His friends Ray (Gist) and Chuck (Swayze) are all too happy to go out with Newman each night engaging in wild nights full of drinking and women. When Bubba is traded to a smaller team in Chattanooga, TN, he just walks away from it all drinking himself into a deep depression.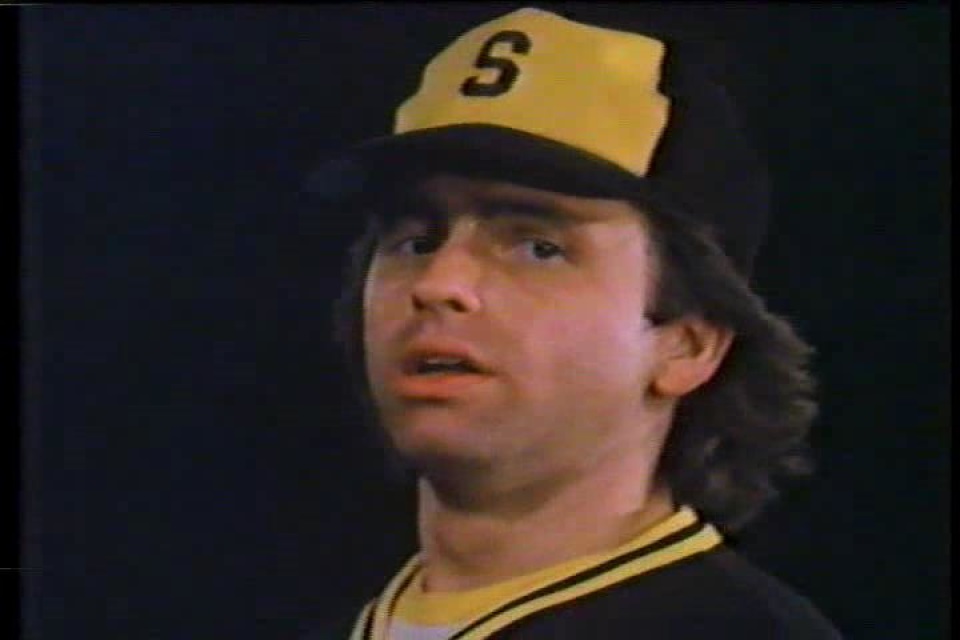 Awoken by a group of kids who find him passed out drunk on the pitcher's mound of a local park's baseball field, he stumbles up and notices the beautiful Megan Barrett (Dey) jogging. Hoping to notch another sexual conquest in his never-ending destructive cycle, he approaches her with all of his smooth talking ways that works so well on the bubble-headed bleach blondes we've seen him pick up at the bars. Barrett, however, is having none of it. She is smart, driven, passionate, and has no time for nonsense from such an overgrown man-child. She runs a local program seeking to make a difference in the lives of the troubled kids and youth in the area, the very youths that just woke him up.
Hoping to score a date, and needing some cash, he volunteers for the coaching job her program has available. What she doesn't realize is that Bubba is angling to use the program to provide him the opportunity to train for his eventual comeback, and as a backdoor way to try to still win Megan's affections.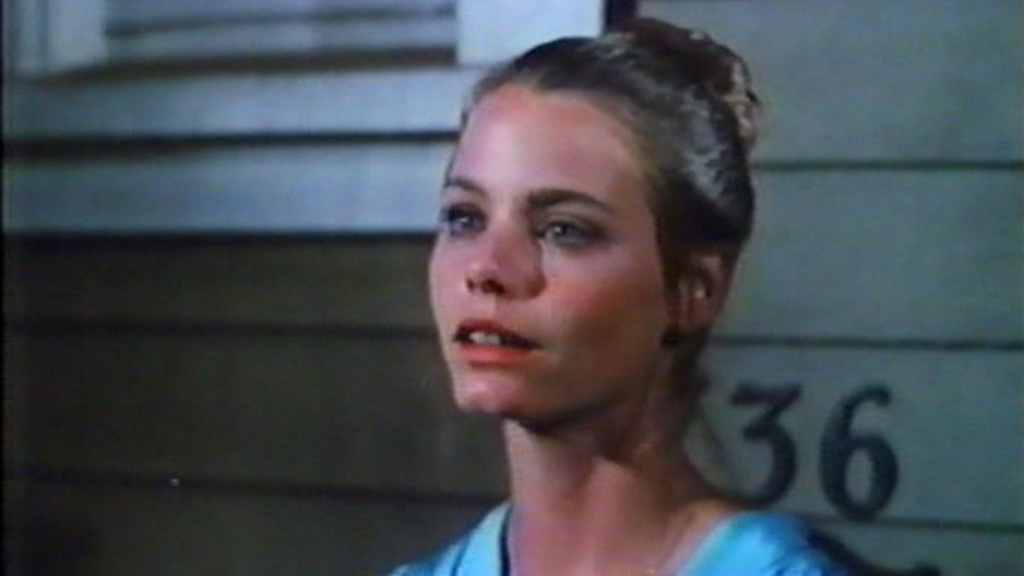 Being a made-for-television movie, it is pretty obvious where this is going and the various twists in Bubba's narrative are pretty paint-by-numbers in terms of his fall, glimpse of himself as a better person, followed by another fall from grace, lesson learned, and chance to redeem himself and make everything better. Despite this, there has always been a certain charm to Ritter's on-screen portrayals that make him constantly watchable, even if the script is stretched pretty thin. (see also another 1980 film with John Ritter called Hero at Large that Ritter elevates above the level of the script).
This Kino Lorber release is a must-have for any John Ritter fans who might be out there trying to get a copy of a rare made-for-television film making its DVD debut. For anyone else, it may be something you won't know you missed. The DVD itself doesn't really have any "extras" to speak above besides a few trailers for other Kino Lorber released films.